*NOTE* Malaysia's Property Regulations are Getting Tighter for Foreigners. Here's a Suggestion
Malaysia has some of the most liberal regulations in the region when it comes to foreigners buying residential property, particularly landed homes. Unfortunately the rules have been changed a number of times over the last few years and there is still some confusion over the current policies particularly governing the minimum price at which foreigners can buy.
See Also: Important Property Updates for Foreigners and MM2Hers
The latest decision to raise the minimum property price to RM500,000, effective 1 January this year, was unwelcome news for many foreigners and those in the property industry. In fact, over half the properties purchased by foreigners were in the RM250,000 to RM500,000 bracket so this hit the industry quite hard.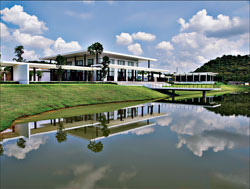 Many foreigners do not know that property is actually a State matter so the States have the power to overrule the Federal policies. Many foreign property buyers found this out the hard way when they read that the government no longer required them to get FIC (Foreign Investment Committee) approval for the purchase. However, FIC approval was not the problem. Usually it was given quickly. It is the State approval which can take many months to obtain.
Not all States have followed the current Federal policy on the minimum purchase. To the best of our knowledge, the following States have different rules.
Johor did not initially follow the new rule and kept their minimum price at RM250,000. However, on 1 July this year they also raised their minimum price for foreigners to RM500,000. It should also be noted that this is the only State which imposes a tax on foreign buyers – currently RM10,000.
See Also: Higher Tax Rates for Foreigners who Own Property in Johor
We were advised that Selangor initially decided to drop their minimum price for foreigners to RM150,000 but have now raised it to RM250,000, which is still the lowest in Malaysia.
Penang raised their minimum price for foreigners to RM500,000 along with the Federal Government's guideline but made a special exemption for Malaysia My Second Homers. For MM2Hers, the State Land office has confirmed the price is lower but will not stipulate a minimum price in writing. They have confirmed that MM2hers can buy up to two properties priced below RM500,000. In practice, it seems that they will usually approve a purchase above RM250,000 and if two properties are purchased this can drop to RM150,000 each.
This exemption has not been publically announced which means that many MM2H agents and even other government offices were unaware of this policy. We only found out the truth because of the perseverance of one MM2H couple who dug deep to get past the unintended misinformation.
Pahang has gone the other direction. They clearly do not like the idea of foreigners buying their property and have set a minimum price of RM750,000 in their three most populous areas – Kuantan, Bentong and Cameron Highlands. This basically shuts out foreign buyers since most choose to buy apartments and Pahang has very few priced over RM750,000. Some MM2Hers were caught out when they made down payments on properties before the new ruling only to have their request for State consent rejected when they finally applied for approval.
Sarawak has always had different rules. They set the minimum price for foreigners at RM300,000 even when the national limit was RM250,000. They even have different rules for people wishing to join their MM2H programme.
As far as we know, all other States have a RM500,000 minimum.
We understand the rationale of having a minimum limit to reduce inflationary pressures on homes for lower income Malaysians, however one could argue that the decision to double the amount this year was a bit severe. It is also odd that this limit was recommended for the whole country when prices in Kuala Lumpur typically run almost double the price of most other cities and the gap widens even further when you get outside the major cities.
It does seem the country could benefit from a more unified approach to the property regulations for foreign buyers or failing that a more efficient method of disseminating information.
Read more:
This article has been edited for ExpatGomalaysia.com
Get your free subscription and free delivery of The Expat Magazine.
---
"ExpatGo welcomes and encourages comments, input, and divergent opinions. However, we kindly request that you use suitable language in your comments, and refrain from any sort of personal attack, hate speech, or disparaging rhetoric. Comments not in line with this are subject to removal from the site. "
Comments