Travel
On the Trail of Francis Light, Founder of Modern Penang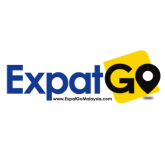 On a mid-July evening in 1786, a small assembly of ships and boats gathered off Pulau Tikus on the north coast of Penang Island. The vessels
carried an assortment of people whose descendants would contribute to Penang's distinctive cosmopolitan character in the two centuries to follow. There were Malays from Kedah accompanying officials of the court of the Sultan of Kedah. There were Chulias from south India and other Indians in the ranks of sepoys from the army of the English East India Company. A Chinese clan leader (later Kapitan China) Koh Lay Huan was accompanied by several boatloads of Chinese. Antoni Garnault, a French priest who had founded the Roman Catholic church in Alor Star, was there with his flock, including a hundred Tamil Catholics. There was also a handful of Europeans. The whole motley gathering was led by Francis Light, an English sea captain and merchant who had been trading in the region for almost twenty years, and who recently had been appointed a fullfledged Captain in the Marine of the East India Company.
Background
Light was born in the English county of Suffolk in 1740, the illegitimate son of a country gentleman. After a few years in the Royal Navy, Light made his way to India where he became a "country trader," a merchant permitted by the monopolistic East India Company to operate independently. He traded out of Acheh, Phuket (then known as Junk Ceylon, a corruption of Tanjung Silang), and Kuala Kedah, representing a Madras-based trading company.
The arrival of Light and his party off Penang in July 1786 was not his first visit to the island, but the culmination of years of effort to convince the East India Company of the need for a secure base from which to conduct its trading operations in Southeast Asia and the Malay archipelago. The East India Company and English "country traders" faced aggressive competition in the region from the Dutch and the French. The former held sway over a large trading empire in what is now Indonesia and were also ensconced at Malacca. The parsimonious East India Company was hard to convince, and it was not until the French threat loomed larger that they began to take notice of Light's recommendations.
At the same time, Light had been busy cultivating relations with both the Siamese and their nominal tributary the Sultan of Kedah. As early as 1771, Light had been approached in Acheh by the Sultan of Kedah who was beset from the north by Siam and from the south by encroaching Bugis who eventually drove him from his capital at Alor Star. The Sultan wanted an alliance and the protection that he thought only the East India Company could provide. There are unconfirmed stories of a Kedah princess or "Nonya" sent as an emissary to win over Light. Whatever the truth of these stories, Light arrived at Kuala Kedah where he established a trading post at the Sultan's fort guarding the river approach to Alor Star. He brought with him two armed ships and a detachment of East India Company sepoys. The grateful Sultan Muhammad Jiwa bestowed on Light the exalted title of Deva Raja.
Light did not remain long at Kuala Kedah and soon his attention turned to Phuket as a more promising base for trade. It was about this time that he began his relationship with Martina Rozells, who was to bear him five children and remain with him until his death. Martina is believed to have been a member of the mixed Siamese-Portuguese Catholic community in Phuket that was later forced to move to Kuala Kedah. Some researchers, however, consider she may actually have been of Siamese-French extraction and perhaps even the Nonya emissary sent to woo Light in Acheh. Francis and Martina's son William, who was born at Kuala Kedah in 1786 and went on to found the South Australian city of Adelaide, is thought to have shared the belief of other Light descendants that they had an "Eastern" princely heritage.
As he moved between Kuala Kedah and Phuket, A former Canadian diplomat with long experience in Asia Pacific, including two postings in Malaysia, Leslie A.K. James resides in Penang. www.expatKL.com The Expat_33 Francis Light never lost sight of his goal of establishing a permanent trading base in the region. While Phuket itself was an option, Penang remained Light's preferred choice as he cajoled the East India Company and continued to cultivate the old Sultan of Kedah and his successor, Sultan Abdullah. Finally, in 1785 the Company was persuaded and Light succeeded in winning over Sultan Abdullah, who agreed to offer Penang to the Company in exchange for military aid and an annual financial payment. The deal was to be a source of contention, and even armed conflict, in years to come – especially as it failed to prevent Kedah from falling completely under Siamese domination – but the die was cast.
By 11 August 1786, some three weeks after the arrival of Captain Light's little fleet, the landing site at Penaga Point near the present Esplanade was cleared and a small stockade built. At noon that day, in a formal ceremony the Union Jack was raised and Light read a proclamation taking possession of Penang for the East India Company in the name of King George III. Penang became Prince of Wales Island and the town site was named George Town. It was not long before immigrants from throughout the region began flocking to the new trading port. Within four days the Portuguese, or Eurasian, Catholics in Kuala Kedah arrived, the date 15 August being the Feast of the Assumption which name was given to the first Catholic church built in George Town on land set aside by Light.
The Memory
There is much in Penang to remind the visitor of those early days. Although never to fire its guns in anger, Fort Cornwallis grew out of the early stockade, named after the then Governor General of India and former British commander whose surrender at Yorktown in 1783 had lost Britain its American colonies. From the Fort Light Street leads to Light Street Convent School where Light's Well is to be seen, dug on the grounds of his official residence. Further along the north shore there was until recently a small road known to local people as Martina's Lane that led to the site of the since-vanished Light family house. In front of St. George's Anglican Church is a pavilion with a memorial to Light while in the grounds of the Fort stands a statue of Francis Light, sculpted in 1936 after a likeness of his son William as no contemporary image of Francis could be found. Another memorial to Light is Suffolk House, long derelict but now under restoration, his grand Anglo-Indian "garden house" willed to Martina on his death. Francis Light's grave is in the Old Protestant Cemetery in the former Northam Road (Jalan Sultan Ahmad Shah); he died in 1794 from a bout of malaria. Francis Light's lasting legacy, however, is Penang itself with George Town at its heart, a thriving and richly diverse multi-racial community that is the essence of today's Malaysia.
Source: The Expat Novemeber 2005
This article has been edited for Expatgomalaysia.com
Get your free print subscription and free delivery of The Expat Magazine.



" ExpatGo welcomes and encourages comments, input, and divergent opinions. However, we kindly request that you use suitable language in your comments, and refrain from any sort of personal attack, hate speech, or disparaging rhetoric. Comments not in line with this are subject to removal from the site. "



Comments