As the number of expats seeking the Residence Pass-Talent (RP-T) grows, we take a look at some of the people taking advantage of this long-stay visa that was unveiled in April 2011.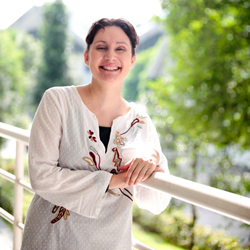 Dr Marie-Aimée Tourres
Job: Senior Research Fellow at the University of Malaya
Time in Malaysia: 13 years
Why RP-T?
Being an expatriate, my local contract could never exceed two years and at each renewal, admin papers had to be completed again. It was a hassle to go through but Permanent Residence status was not an option as I didn't have enough points to qualify. When I found out about RP-T, I immediately knew it was the answer: finally, an available option that would make life here easier for me and the employer.
How do you see yourself contributing to the country?
I work at a public university. If I can inspire the students I have or supervise to work hard, to believe in what they are doing, and to make them excited about how they can contribute to this world then I think I will have contributed something. As an economist, my participation in meetings and conferences is a small contribution toward the next quantum leap for Malaysia. The country may not be there yet, but it is not only the end result which matters. The process which leads there is important too.
———————————————————————————————————
Stuart L. Dean
Job: CEO of GE ASEAN
Time in Malaysia: 10 years
How has RP-T helped you?
Being a holder of the RP-T means I am exempt from filling out the embarkation forms upon arrival in Malaysia and no longer need to have my passport manually stamped when entering and departing the country. Considering that I travel extensively, this has helped ease my mobility in and out of the country tremendously.
What has been your experience of working in Malaysia?
I am impressed by the level of efficiency and the work ethics maintained by Malaysian professionals, particularly in the private sector. I am confident that, under the leadership of the current administration, we'll continue to see improvements in the service levels of ministries and government agencies.
———————————————————————————————————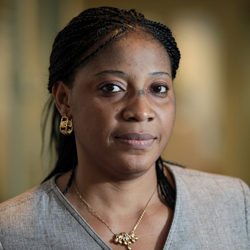 Mona Kalu
Job: Team Leader for Bumi Reservoir Manager
Time in Malaysia: 7 years
What has the RP-T meant to you and your family?
It is like an invitation to stay; you have a feeling of welcome. The sight of the stamp saying "prohibited from engaging in any form of employment" on a spouse passport is very demoralising to most people. The RP-T has given me, as a spouse, the option to work if I want it.
What do you enjoy about living in Malaysia?
There are lots of things to enjoy in Malaysia: travel, food, stability, the unity in diversity of the people and, most importantly, prevailing peace. For me, I am happy with the work-life balance. The ability to combine a demanding career with the task of raising a family thanks to good international schools and house help when you need it is a key value driver.
———————————————————————————————————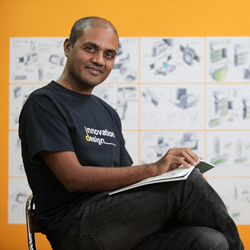 Shirish Kaner
Job: Manager, Innovation Design for Motorola Solutions
Time in Malaysia: 8 years
What difficulties did you face before you received the RP-T?
I used to have to submit my passport for a work visa renewal every two years and though Motorola helped, it meant I never felt I could settle long term; my family and I couldn't make the decision to make Penang our home. Now I can make solid plans for next decade and, as I am also a visiting lecturer at Universiti Sains Malaysia design school, I can accept long term assignments to mentor future design students.
What long-term plans do you have to make your mark on Malaysia?
I have a few things that I'm working on. I want to strengthen my ties with USM design school to share my design skills and knowledge with young students. Malaysia should have great designers bringing in fresh perspectives on local industrial design. Design students should be able to graduate and start on their own. It's not going to be easy, since we have to raise expectations in the local design education system.
On the lighter side, I want to be a Scuba Diving instructor to help spread ecofriendly diving practices. I have been diving every possible dive site in Malaysia for the last four years and I have just completed my Dive Master certification.
———————————————————————————————————
What is the Residence Pass-Talent?
The RP-T is a 10-year visa for working expatriates that does not need to be renewed which each new employer. The pass covers spouses and children up to the age of 18. Spouses are allowed to work under the RP-T and children are eligible to study in the country. Any dependants over the age of 18 (including parents) are eligible for a 5-year Social Visit Pass.
Applications can be made online and there are certain requirements that applicants must meet, including possessing five years work experience in the chosen field, three years work experience in Malaysia, and a gross taxable income of RM144,000 per annum. For more details, visit www.talentcorp.com.my.
Source: The Expat July 2012

Read More: Residence Pass in Malaysia Offers Expats a 10 Year Long Visa
What are your thoughts on this article? Let us know by commenting below. No registration required.
---
"ExpatGo welcomes and encourages comments, input, and divergent opinions. However, we kindly request that you use suitable language in your comments, and refrain from any sort of personal attack, hate speech, or disparaging rhetoric. Comments not in line with this are subject to removal from the site. "
Comments