Pondering on your next travel destination outside of Malaysia? Ponder no more as we give you our list of 10 of places to see before you die. And the best part? There are direct flights from Malaysia to each of these destinations.
1) Tanah Lot, Indonesia
Situated off the Indonesian island of Bali, Tanah Lot is a popular tourist site for its magnificent sunsets. Tanah Lot is actually a pilgrimage temple and has been a part of Balinese mythology for centuries. According to research, Tanah Lot is the work of a 15th century priest named Nirartha. Fly direct to Bali from Malaysia with AirAsia.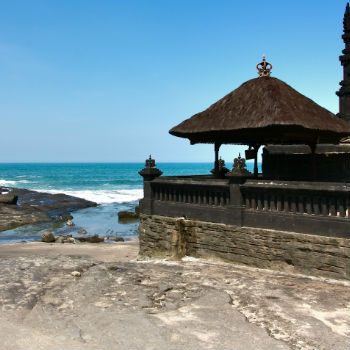 2) Angkor Wat, Cambodia
Built by King Suryavarman II (king of the Khmer Empire) in the early 12th century, Angkor Wat is the biggest Hindu temple complex in the world. The temple is dedicated to Hindu god Vishnu and is Cambodia's main attraction. The 400 over square kilometres architecture consist of temples, hydraulic structures such as basins, reservoirs and canals. There are also many impressive monuments exemplifying the religious, cultural, artistic, architectural and archaeological aspects of the Khmer Empire. Fly direct to Cambodia from Malaysia with Malaysia Airlines.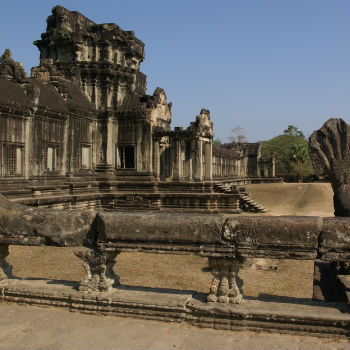 3) Phi Phi Islands, Thailand
Beautiful beaches with clear water, Phi Phi Islands is perfect for snorkelling, diving or just relaxing on the beach. Located in Thailand between Phuket and the western Andaman Sea, Phi Phi Islands consists of six islands altogether. The two largest and popular ones are Phi Phi Don and Phi Phi Le. The natural beauty of Phi Phi Islands are protected by the National Park, hence the upkeep and beauty remains untouched. And in case you didn't know, the movie The Beach starring Leonardo DiCaprio was shot on Phi Phi Islands. Fly direct to Thailand from Malaysia with AirAsia.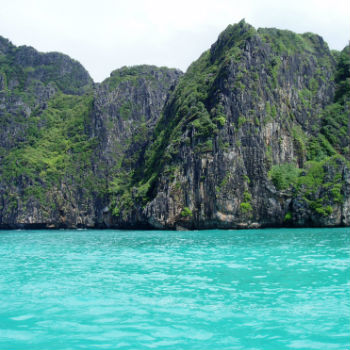 4) The Great Wall of China, China
Listed as a World Heritage site by UNESCO in the 80s, the Great Wall of China was continuously built from the 3rd century BC to the 17th century AD. It has a total length of 21,196 kilometres and begins in the east at Shanhaiguan in the Hebei province and ends at Jiayuguan in the Gansu province towards the west. It's a masterpiece that was constructed by hands to protect the Chinese Empire against intrusions, among other things. Fly direct to China from Malaysia with China Eastern.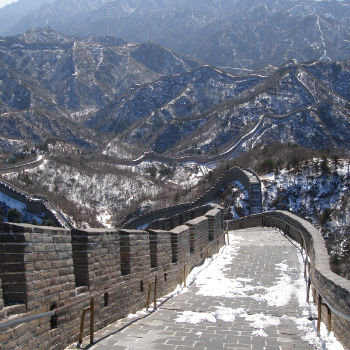 5) The Twelve Apostles, Australia
Located in Victoria, Australia, The Twelve Apostles is a collection of limestone rock stacks protruding from the water in Port Campbell National Park, between Princetown and Peterborough on the Great Ocean Road. It was created by constant erosion of the limestone cliffs of the mainland millions of years ago. The stormy Southern Ocean and strong blasting winds eventually eroded the softer limestone, forming caves in the cliffs. The caves eventually became archers and collapsed as rock stacks up to 45 metres high. The view of the Twelve Apostles at sunrise and sunset is simply beautiful and is definitely a must see! Despite being known as the Twelve Apostles, there are only nine stacks of rocks! Fly direct to Australia from Malaysia with Malaysia Airlines.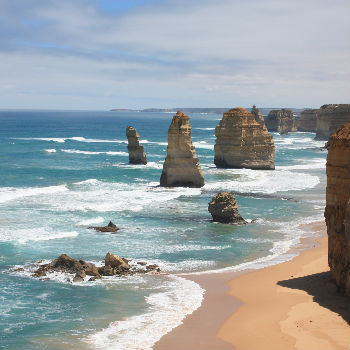 6) Kandy, Sri Lanka
Friendly locals, Helga's Folly (an eccentric guest house), spicy, delicious food, fascinating culture, cool crisp air, cheap tea and souvenirs; Kandy is a place filled with so many wonderful things to see, eat, do and absorb. Kandy is also the home of The Temple of The Tooth Relic, a massive castle/shrine which apparently houses Buddha's tooth. The temple is also a UNESCO World Heritage Site. Fly direct to Sri Lanka from Malaysia with Sri Lankan airlines.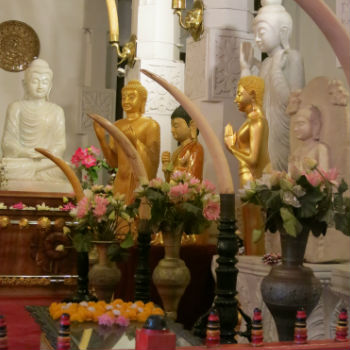 7) Bagan, Burma
Visit this beautiful ancient city in the Mandalay Region of Burma. Visitors to Bagan will be blown away by the sight of 2200 temples that have existed since the 11th century. The ancient city was at one point of time the capital city of the Kingdom of Pagan, the first kingdom to unify the regions which later constituted to modern-day Burma. During the 11th and 13th centuries, over 10,000 Buddhists temples, pagodas and monasteries were constructed in the Bagan. Fly direct to Burma from Malaysia with Myanmar Airways International.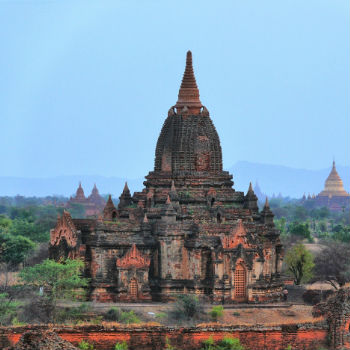 8) Uluru, Australia
Also known as 'Ayers Rock', Uluru in Australia is actually a large sandstone formation which is the largest single rock in the world. The Uluru is considered to be sacred to the Aboriginal people of the area and the area also has other eye-catching wonders for one to look at such as springs, waterholes, rock caves and ancient paintings. The Aboriginal people living there are known as Anangu. Fly direct to Australia from Malaysia with AirAsia.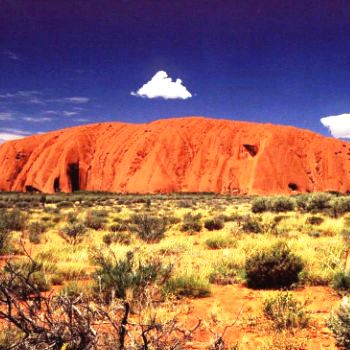 9) Tianzi Mountains, China
These ethereal like mountains are located in the Hunan Province of China. The main peak is said to rise up to 1262.5 meters above sea level. You will have to hop in a cable car to view the beautiful landscape of a sea of clouds, snow covered peaks (in winter), wavelike rocky peaks and more. Fly direct to China from Malaysia with China Eastern.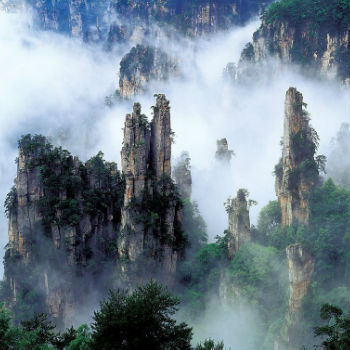 10) Ha Long Bay, Vietnam
Ha Long Bay features thousands of limestone monolithic islands, each one topped with thick jungle vegetation and rising amazingly from the ocean. There are many caves, beautiful beaches and lakes that tourist love exploring. Ha Long Bay which translates to 'descending dragon bay,' is a UNESCO World Heritage Site. It is located in Vietnam. Fly direct to Vietnam from Malaysia with Vietnam Airlines.
Have you been to any of these places? What other places would you suggest if you had to create your own list?
This post was written by Jivani Jeyasingam
Read more:
---
"ExpatGo welcomes and encourages comments, input, and divergent opinions. However, we kindly request that you use suitable language in your comments, and refrain from any sort of personal attack, hate speech, or disparaging rhetoric. Comments not in line with this are subject to removal from the site. "
Comments