Tzeyi Koay looks into some of the amazing adrenaline activities available around the peninsula.
Imagine the rush of your paddle pushing against the racing currents and the rainbow of fish as they swim through coral reefs. Feel the wind dance over your skin as you sail across the ocean; hear the excited squeals of your teammates as you surf on your banana boat. Let's not forget the near flight of your jet ski as it races through glistening waters, and if that isn't enough, parasailing will lift you into the air.
With a coastline of nearly 4,700 kilometres and a warm, tropical climate, Malaysia is the ideal place for water sports. Cool, magnificent water accompanied by frozen Popsicle sticks or Ice Kacang on a warm, tropical day? Count me in!
Whether it's white water rafting, kayaking, scuba diving, sailing, banana boating, jet skiing, wakeboarding or parasailing, Malaysia has it. Not to mention it's a lot cheaper here.
1. White water rafting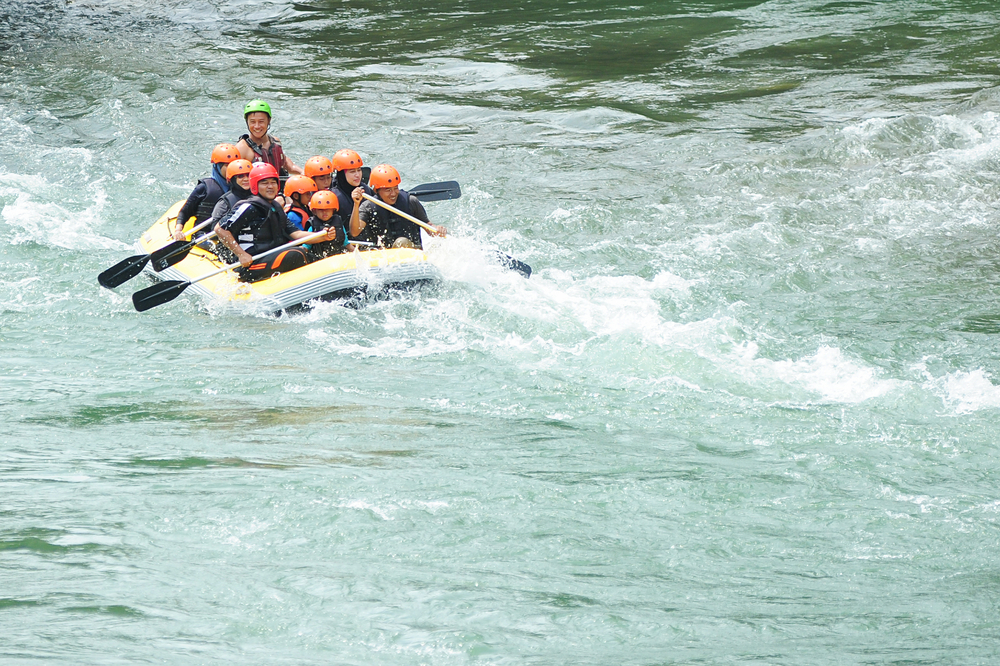 Now, I'm not the most adventurous of people – usually – and my mother would faint if she saw me doing anything more than cross the street. But let me just say that white water rafting is fun. My international school took a trip to the lovely state of Sabah last year and although I was reluctant to participate in what I considered to be a "way too freaking out there" activity; I did – eventually – relent.
Thank muffins I did.
Rafting consists of navigating rivers on an inflatable raft and trust me, it's a lot more amazing than it sounds. I think I smiled the entire way, when I wasn't gawking or squealing, that is. In fact, a sore jaw from an overabundance of joy is the only drawback to rafting in Malaysia.
One of the most popular rafting destinations is Sungai Selangor, it being 90 minutes from KL. Another – the one I went to – is Sungai Kiulu in Sabah. Its rapids are gentler than most and it runs through lush forests and homely villages.
2. Kayaking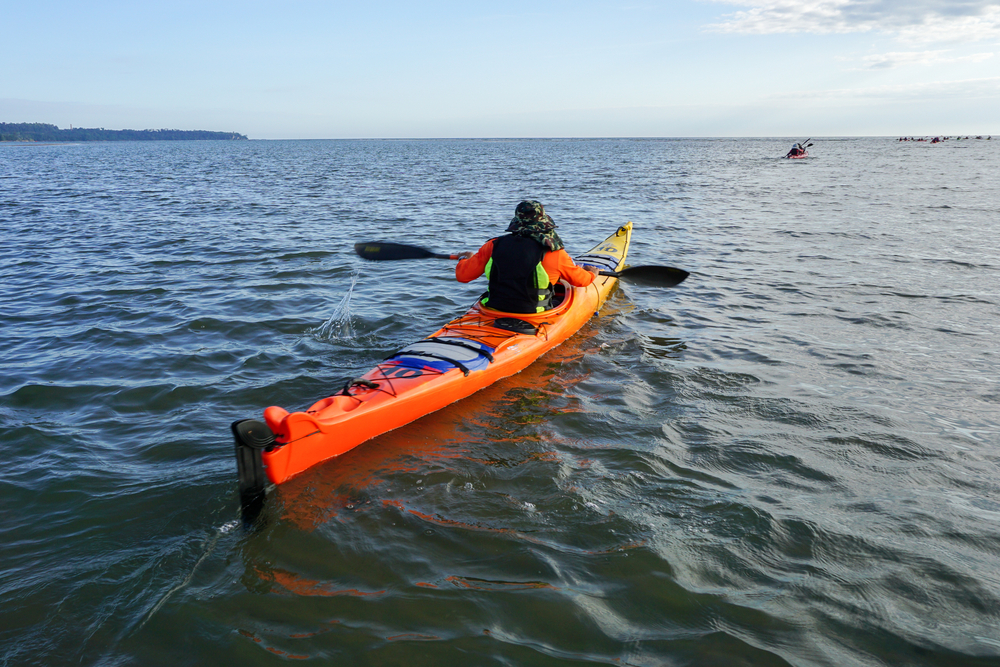 One cannot live in Malaysia and not kayak. If you've yet to kayak in Malaysia or anywhere, for that matter: read on.
"Kayaking" is also known as canoeing and it is when you use this really attractive boat called a Kayak to move across water. Don't expect to sit back and relax, though. The boat isn't going to grow a face and row itself; you're doing the paddling.
Seribuat Archipelago, off the East coast of Malaysia is a good option for anyone wishing to kayak. It has easy access to hotels and you won't be stuck for things to do with Seribuat Archipelago's 64 volcanic islands and abundance of coral reefs.
3. Scuba diving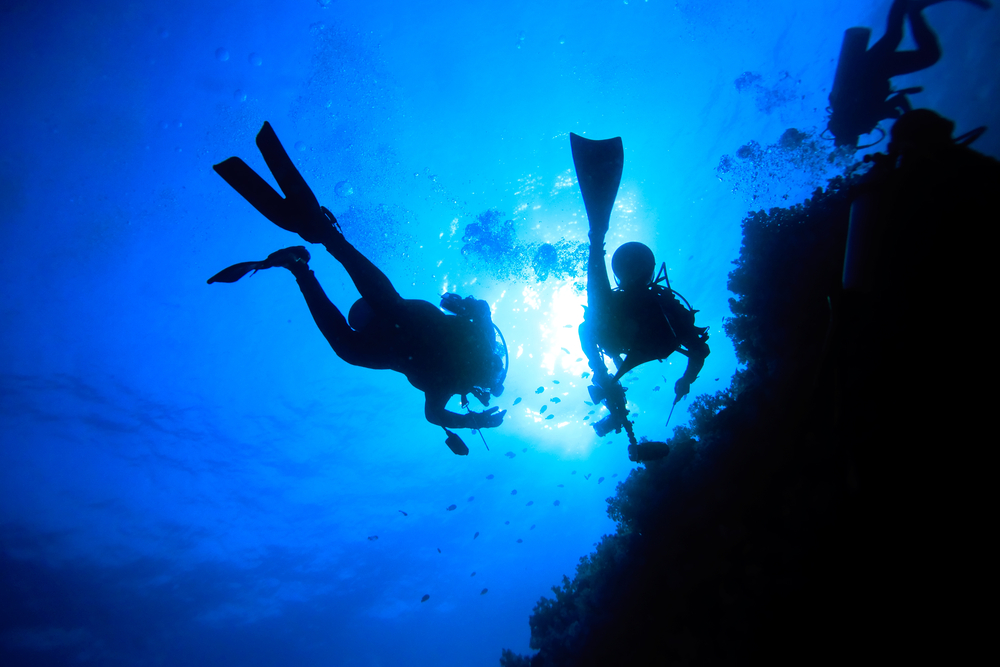 You might've heard of scuba diving but in case you haven't, it's when you dive underwater using a scuba set to allow you to breathe. It allows you to go deep into the oceans and see the aquatic life far below the surface.
Sipadan Island is renowned for its biodiversity and is often ranked as one of the top ten places to dive in the world. Near Semporna are many beautiful islands, including Mabul Island and Mataking Island.
4. Sailing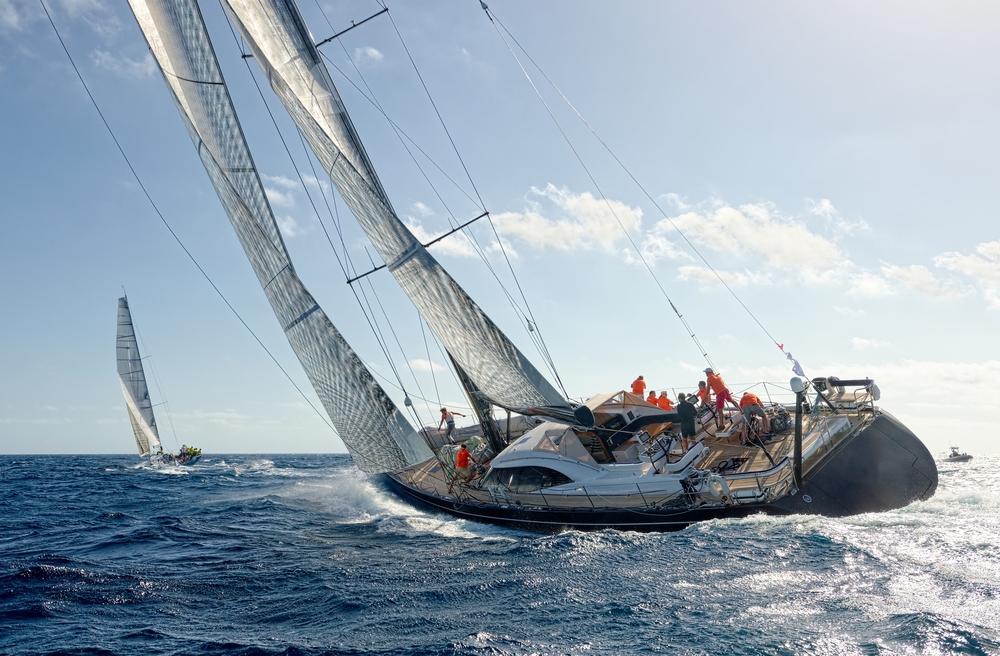 In a warm country like Malaysia, crisp, cool winds are your friends, making sailing your best friend. If you add a little creativity, you might even be able to convince yourself you're a sailor or a beautiful lady from the Pirates of the Caribbean.
Large sails that the wind pushes against control the boat, and you can either cruise along or race someone else.
You might've heard of Langkawi, one of the most popular destinations in Malaysia. Made up of a hundred islands, it gives you a wide variety of options in water sports. Langkawi has also hosted the world sailing competition, the Monsoon Cup as well.
5. Banana boat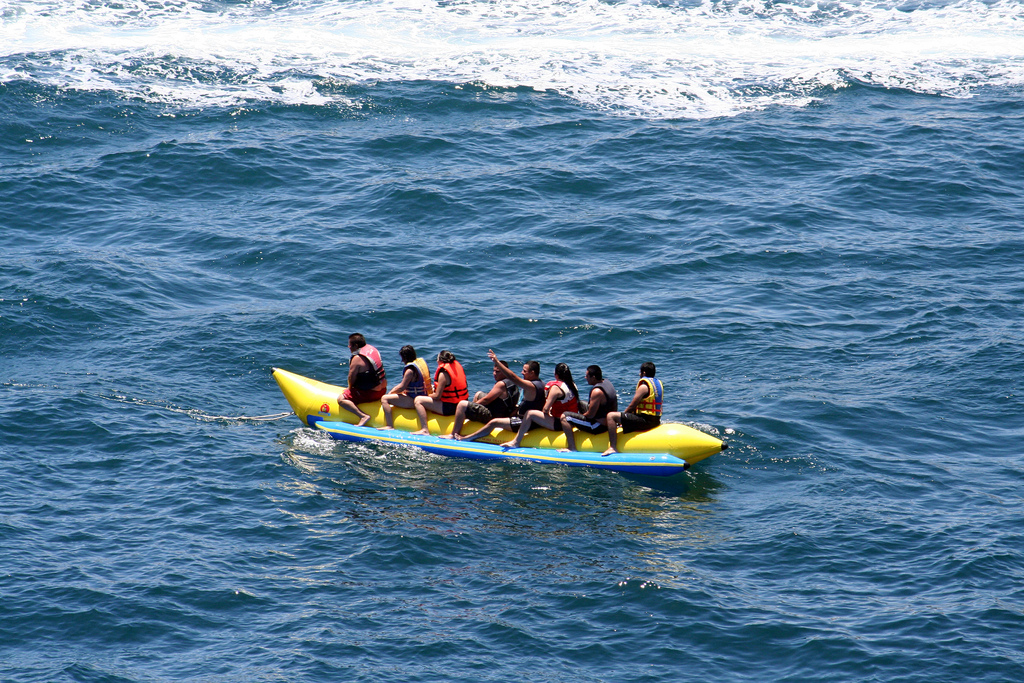 A banana boat is – as expected – shaped like a banana. Towed by a powered boat, the driver of the boat attempts to flip the inflatable banana around by executing sharp turns. Fear not, for you will be wearing life jackets at all times.
Port Dickson offers banana boat rides for only RM10.
6. Wakeboarding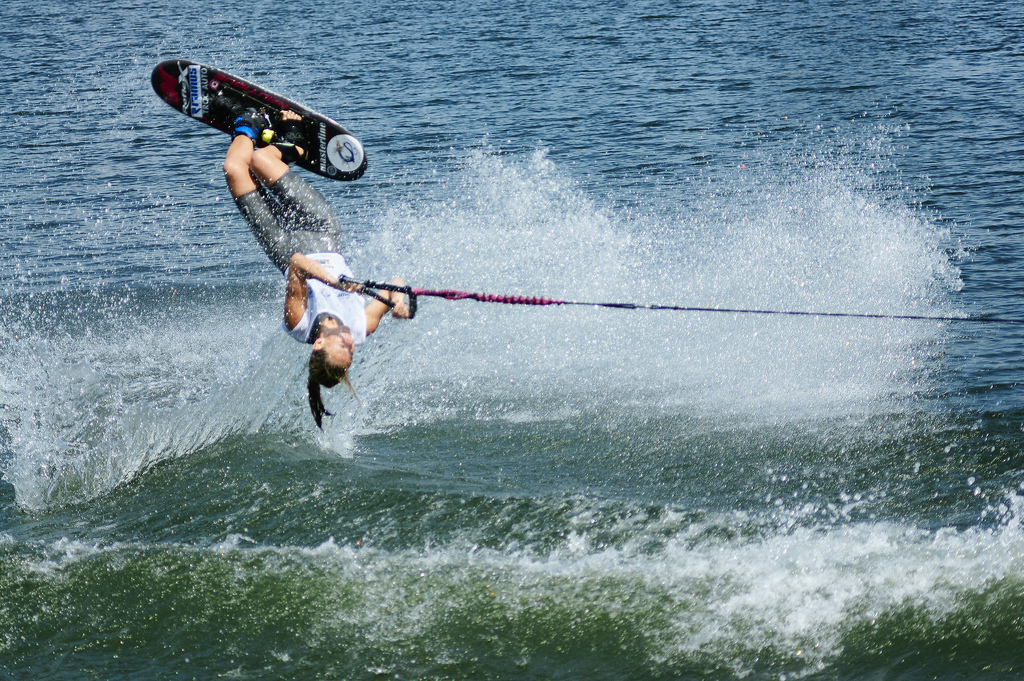 You've probably seen people in movies ride fancy skateboards over a surface of water whilst being towed behind a motorboat. That's what wakeboarding is; it's also one of the fastest growing water sports in the world.
Malaysia Sea Sports in Mersing, Johor, offers a large variety of water sports, including but not limited to: wakeboarding, snorkeling, kayaking and sailing. If you're living in the Greater KL area, you can also try The Mines (www.wakeboard.com.my) and Putrajaya (www.waterski.com.my)
See Also: Wakeboard Your Way to Fitness
7. Parasailing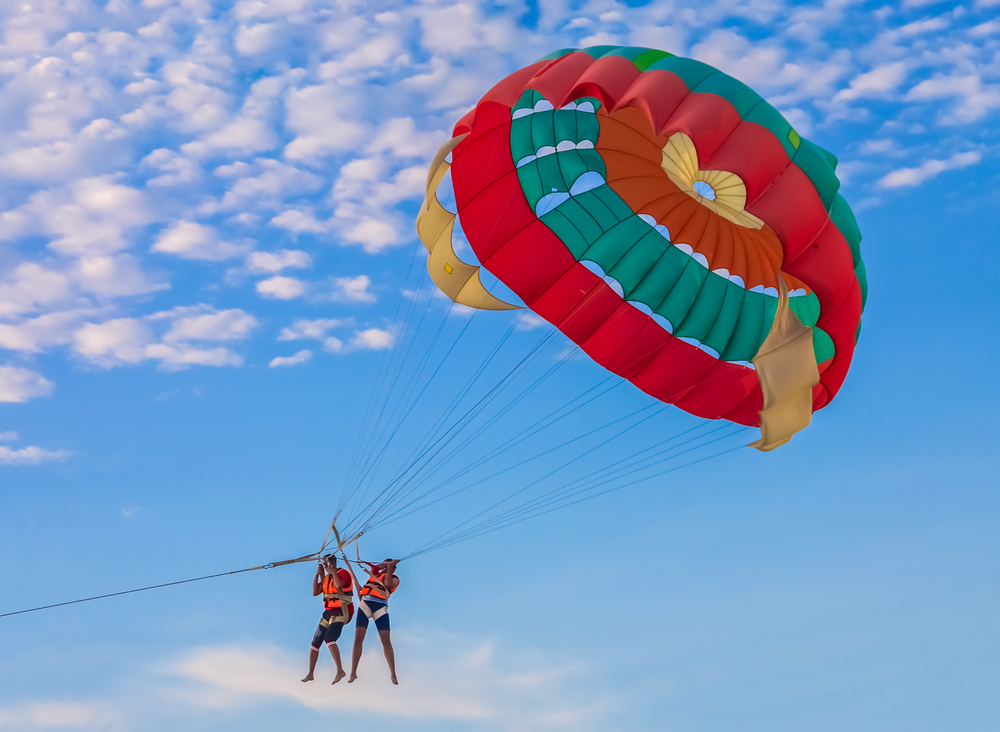 Although not your typical water sport, parasailing is still something you might very much like to try. You are attached to a parachute and attached to a vehicle – usually a boat and in this case, definitely a boat – where you are flown like a kite. The boat drives into the horizon and you are airborne. If you've ever had dreams of flying, this is as good as having wings. Be warned, however, parasailing is not for the faint-hearted.
You might remember Langkawi from before. Parasailing is also one of their many available water sports.
8. Jet Ski
The first time I ever rode a jet ski was with my father; I was a small child then and I remember thinking I was riding a water dragon to the moon.
One cannot simply call a jet ski a "personal watercraft" because that's like saying the Sun shines a little.
Batu Ferringhi is famous for its beaches and within it is the Wave Runner Watersport Centre, which not only offers jet skiing as an activity but parasailing and water skiing as well.
This article was originally published in December 2012. It has now been updated and republished.
Read more:
---
"ExpatGo welcomes and encourages comments, input, and divergent opinions. However, we kindly request that you use suitable language in your comments, and refrain from any sort of personal attack, hate speech, or disparaging rhetoric. Comments not in line with this are subject to removal from the site. "
Comments