This post was written by Chad Merchant
IF YOU'RE READING THIS, THEN IT'S A SURE BET THE WORLD DIDN'T END IN DECEMBER IN A MAYAN APOCALYPSE. SO WHAT TO DO WITH THE RENEWED GIFT OF CONTINUING LIFE? EDITOR CHAD MERCHANT CONSIDERS ONE OF THE ACTIVITIES THAT BINDS US GLOBALLY AND EVEN OFFERS A SURPRISING CONNECTION TO THAT SPECIAL PLACE WE CALL HOME: SHOPPING!
I think how we behave as consumers is an oft-disregarded indicator of our culture. When I travel, one of the peculiar things I like to do sometimes is nip into a local supermarket or department store. For me, a visit to a place where locals do their routine shopping offers a cultural insight that's often missed by sticking to the tourist trail. Oftentimes, there's a bewildering selection of packaged foods and snacks that definitely brings new light to bear on the travel experience!
Of course, the flip side of this is found in the comfort of a stroll down the aisles of familiar stores when I go back home to visit. Whenever I return to my home country, hitting the shops is always part of the trip. Of course, this is mostly to fill my suitcases with things to bring back with me to KL, those things I either can't get here or can get here for a small fortune. But I never rush the shopping, because as much as I enjoy loading my cart with all these goodies, the experience of wandering those aisles and seeing all the familiar products is part of the fun, too. Oh, that looks good, I think as I seize a box of treats, but then frown as I notice the (all-too-common-in-America) high-fructose corn syrup as a primary ingredient and dutifully put the box back on the shelf. Even that familiar exercise – checking the label for ingredients and, frankly, calories – is comfortable and enjoyable.
In talking with other expats, I find I'm not at all alone in the ritual of hitting the stores and bringing favourite things back to Malaysia. This seems to be part and parcel of expat living. It seems a lot of it centers around food, too, to absolutely no one's surprise. As much as I love the wonderful array of food that's available here in KL, there are just some things that are better (or at least more familiar) back in the States. I always make a point to go out for Mexican food and good margaritas two or three times while I'm there. I load up on cured salami and pepperoni, too, because I enjoy making flatbread pizzas here, and for me, nothing beats a non-halal pizza!
Curiously, many electronic gadgets are cheaper in the US, too. It's a bit counterintuitive since many are manufactured in Asia (including my laptop, which was actually made in Malaysia), yet substantially cheaper in the States. Seldom do I travel back without a torrent of requests to bring back some electronic paraphernalia. Naturally, things like iPads and iPhones top the list, but those are typically not sufficiently cheaper to justify the hassle. But things like cases and cables for those devices are often far, far less expensive back home, so I oftentimes bring back such accessories for my friends.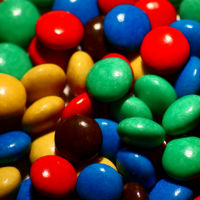 What about you? What always tops your list of goodies to bring back to Malaysia when you return home for a visit? One of my colleagues regularly brings back (and is kind enough to share) savoury meat pies from the UK, which are beyond delicious. Sometimes it's aged hard cheeses, too, a particular delight for me. Another colleague brings back special spices and sweets from her home country of Indonesia, things that, despite the relative proximity, just aren't easily found here in KL. There just seems to be a certain comfort for expats in shopping in familiar stores, or just knowing where to go to find that special something. Even after years of living in Malaysia, sometimes I have a need for something and am just not sure where to go to find it! When that happens, though, I often will just turn to the Internet.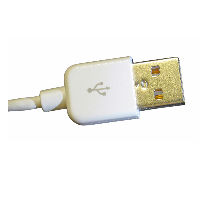 More so now than at any time in the past, we live in a well-connected, globalised world. It's easy to take this for granted,but it hasn't been the case for much more than about 15 years (give or take). It's difficult to understate the transformation that has been wrought by the advent and subsequent near-global proliferation of the Internet. For us expats, the Internet has made what was once a daunting and logistical challenge considerably easier. We can research a country extensively before we make a decision, keep in touch with friends and family back home instantly, book our flights, transfer funds between banks, pay our bills (in multiple countries), check investments, and so much more. Surely one of the biggest changes – though perhaps not yet evident in Malaysia – is in the way we shop. Back in the US, shopping online is already so firmly entrenched in society that last month on "Black Friday" – the day after Thanksgiving which retailers count on as the year's biggest shopping day to propel them out of the red and into the black – over US$1 billion in sales was transacted via online shopping. So even if I can't leisurely wander around my favourite stores back home, I can always log on and peruse the offerings online in American stores and make my wish list for my next visit home!
———————————————————————————————————
Source: The Expat January 2013
Read more:
Register for free on ExpatGoMalaysia.com



" ExpatGo welcomes and encourages comments, input, and divergent opinions. However, we kindly request that you use suitable language in your comments, and refrain from any sort of personal attack, hate speech, or disparaging rhetoric. Comments not in line with this are subject to removal from the site. "



Comments