This post is brought to you by Jade Hills, an exquisite gated residential area elegantly designed to accommodate today's contemporary lifestyle.
Why should you live in Kajang? Well, why not? Kajang has come a long way from being a flood prone, rubber plantation land which prospered into a bustling place thanks to the rise of coffee estates in the 1890s. Now, mention Kajang to any Malaysian and they will easily mention a string of facilities and amenities that has given Kajang a new status as a modern township.
To help you decide why you should live in Kajang, we rounded up the top six reasons which will appeal to you.
1. Investment Value in Kajang
Purchasing a property is a lifelong investment, and investing in a property in Kajang will secure you for life. Kajang is now referred to as the new Bangsar by real estate optimists. Although some experts say that it will be a few more years for Kajang to be on par with Bangsar, the road map is clear. In 2008, developers Gamuda Land saw a high prospect in Kajang, and decided to accelerate its progress by constructing Jade Hills, a freehold gated residential development nestled within Kajang. Predictably, acquisition of and occupancy in Jade Hills picked up quickly with capital gains exceeding 65% for early subscribers.
Without a doubt, the town of Kajang will draw visitors and investors, and pretty soon, Kajang will be the new "in" place. In turn, property prices will shoot up and those who have purchased property in Kajang will be sorted for life.
See Also: Asian Contemporary Living: An Expat's Home in Kajang
2. International schools and institutions of higher learning in Kajang
If you are going to live in Kajang, it is extremely important to know if there are appropriate schools around the area. It is pointless to have to drive a distance to send and pick your young ones from school. For international schools, the biggest one in Kajang is the Tanarata International School.  Tanarata International School has a multicultural, multiracial and multinational community. The school caters to both boys and girls between the age of 5 and 18.
For those living in Jade Hills, a brand new international school, Eaton International School @ Jade Hills, was recently launched. Parents can choose to send their young ones to Eaton for various levels; Nursery 1& 2, Reception, and Year 1, 2 & 3. The curriculum available at Eaton are Montessori for Nursery 1&2 and Reception, and UK National Curriculum at Key Stages 1&2 for Year 1-3. The educators and the management team consist of a mixture of expats and locals with over 15 years of experience in private and international education.
Other international schools in the vicinity are:
•    The Alice Smith School
•    The Australian International School
•    Nexus-World School
For tertiary education, there are a number of colleges on offer in Kajang town, such as:
•    Universiti Tenaga Nasional (UNITEN)
•    Kuala Lumpur Infrastructure University College (KLIUC)
•    University of Nottingham Malaysia Campus
•    University Tunku Abdul Rahman (UTAR)
•    University Putra Malaysia (UPM)
•    New Era College
•    German-Malaysian Institute (GMI)
•    University Kuala Lumpur Malaysia France Institute (MFI)
•    University Kuala Lumpur Medical Science and Technology (MESTECH)
3.  Retail Therapy in Kajang
Kajang has a whole host of old and new shopping malls. These shopping destinations have everything you need such as food, fashion items, household appliances, groceries, furniture's and many more. There are also a handful of hypermarkets in Kajang, all conveniently located especially if you live in Jade Hills, such as Giant, Tesco Kajang and Jusco Cheras Selatan. There are also many small boutiques and salons splattered across the township for those who want to shop and get their beauty fixes.
Kajang also has a handful of night markets or pasar malam in Malay. These are the best places to sample a string of local delicacies while shopping for cheap clothes, shoes, knick knacks, vegetables and more.
A chic street mall is expected to open soon, under the management of Jade Hills. A specific space has already been allocated, and shops are expected to open soon.
You won't find a Prada store in Kajang though, but you will find it easy to shop for what you need. However, the bustling city of Kuala Lumpur is just a 20 minutes' drive north to suit your shopping delights.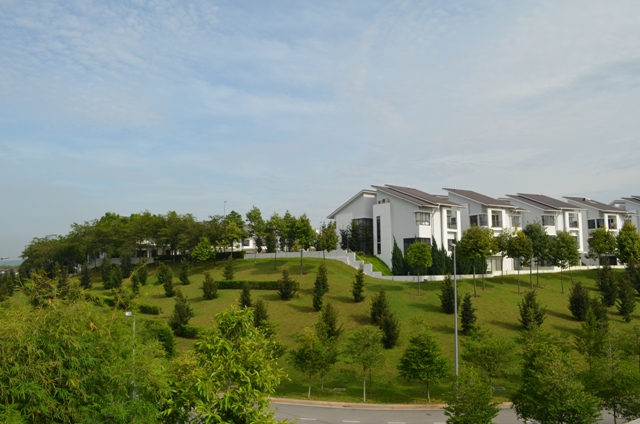 4. Golf Resorts in Kajang
A favourite activity among expats and locals, especially for those who live in Jade Hills Kajang, is to indulge in a round of golf.
The popular place to play golf in Kajang is at the Saujana Impian Golf & Country Club. With an area of 142 acres, the Saujana Impian Golf & Country Club promises an exciting golf experience thanks to its various climbs and drops.
Done with golf? Take a break at the Club House and enjoy an ice cold drink while catching a game of snooker.
Other golf clubs in the vicinity are:
•    Bangi Golf Resort
•    Sungai Long Golf & Country Club
For those currently living in Jade Hills, leisure activities are just a doorstep away. The Jade Hills Resort Club (which all home buyers are automatically made members of) features a huge infinity pool, a gym, dance studio, restaurants, a games room and a playground for the young ones.
5. Accessibility in Kajang
Contrary to what you think, Kajang is well accessible to many major highways and expressways that will take you anywhere outside of Kajang in a jiffy.
The highways/expressways accessible to Kajang are:
•    Kajang Dispersal Link Expressway
•    Cheras-Kajang Expressway (CKE)
•    North-South Expressway (NSE)
•    Damansara-Puchong Highway (LDP)
•    East-West Link Expressway through Federal Highway
•    Kajang-Seremban Expressway (LEKAS)
For those who prefer to travel via public transportation, hop onto the KTM Line heading towards Seremban. The stop for Kajang is only six stops away from KL Sentral.  One can also choose to hop onto a RapidKL bus to get around Kajang.
Pretty soon people living in Kajang will get to travel via the new Mass Rapid Transit system (MRT). According to news reports, there will be nine stations within the Kajang Municipal Council area. Out of this nine, three will be situated in the Kajang town centre.
Getting to Kajang from the Kuala Lumpur City Centre will only take you 20 minutes, while travelling to the Kuala Lumpur International Airport from Kajang will take around 30 minutes.
Note: Travel time may take longer with traffic.
6.  Food in Kajang
Food is a must in Malaysia, and Kajang is well known for its delectable delicacies and its world famous Satay Kajang. It is a MUST for people to taste these delicious skewered barbequed meats when they come into Kajang.
There are three popular places for one to get satay in Kajang;
•    Haji Samuri
•    Malaysia Restaurant
•    HOMST Restaurant
Of course, one can get their fill of satay Kajang at any one of the many satay stalls located in Kajang.
Kajang may be well-known for its satay, but one will definitely be in seventh heaven tasting all the other local delicacies on offer. For those who aren't as adventurous, there are plenty of fast food outlets and other restaurants offering Chinese, Indian and Western food.
If you are looking to get away from the hustle and bustle of Kajang town, then why not try dining at the Tea House located in Jade Hills? The view is magnificent, and one will be able to enjoy Western, Chinese and local food at reasonable prices. The Tea House is also open to those not living in Jade Hills.
Jade Hills is a freehold gated residential development nestled within Kajang.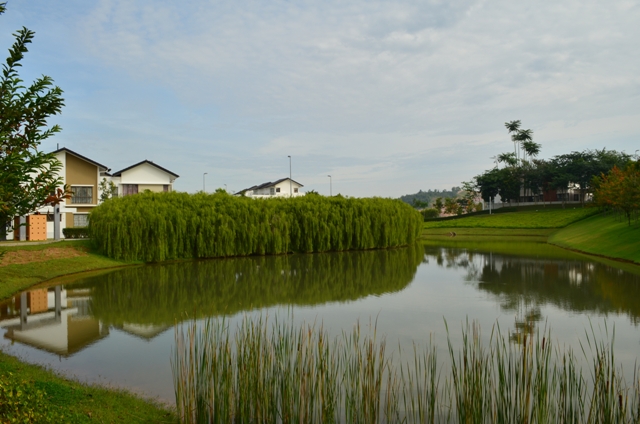 Below is an interactive map with Kajang's location and some of the places mentioned in this article.
Red Markers Indicate:International Schools and Universities
Yellow Markers Indicate: Golf Resorts
Purple Markers Indicate: Shopping
Aquamarine Marker Indicate: Jade Hills, a gated residential area in Kajang
Green Markers Indicate: Hospitals and Medical Centres
Feel free to email us at [email protected] if you have any questions.
See Also: 
---
"ExpatGo welcomes and encourages comments, input, and divergent opinions. However, we kindly request that you use suitable language in your comments, and refrain from any sort of personal attack, hate speech, or disparaging rhetoric. Comments not in line with this are subject to removal from the site. "
Comments