This post was written by Frances Wilks
SOME OF PENANG'S GLORIOUS HERITAGE HOUSES ARE OWNED BY EXPATS, MANY OF WHOM ARE FASCINATED BY THEIR HISTORY AND WHO RESTORE THEM STYLISHLY AND WITH A PASSION FOR AUTHENTICITY. FRANCES WILKS DROPPED IN ON LOUISE AND TOMMES WHO HAVE DONE EXACTLY THAT IN THEIR CHOW TYE ROAD HOME IN A QUIET CORNER OF GEORGE TOWN.
It's an elegant "straits eclectic" house, painted in an earthy shade of Naples yellow, small yet grand, impressive but also friendly and inviting. Instead of a fancy electronic entry phone there's a simple cow bell attached to the graceful wrought iron gates which lead into the tree-lined garden. "Low tech seems to work better," says Louise, as she opens the gates. Tucked in behind the wall – and not visible from the street – is a low garage which just fits the "his" and "hers" motorbikes. His is a custom Harley-Davidson, all shiny chrome, and hers a feminine pink Vespa. They don't drive a car, but scarcely need to as most of what they need is within walking or cycling distance.
"We bought the house in early 2008, but it took us a few months before we started to do it up. In those days we thought of it as a holiday home," explains Louise. "That was until I came here for a couple of months' downtime between projects," adds Tommes. "After a couple of days of 'rest,' I spotted an enticing end of terrace property opposite which was vacant and I thought to myself that would make a great little wine bar." Well, long story short, it did – That Little Wine Bar was born and has become one of Penang's most delightful watering holes. And you couldn't really have an easier journey to work than crossing a road.
The kitchen is at the back of the property, separated from the main house by a slender room which was formerly the family dining room but is now the study. The kitchen has been brought up to date with stainless steel units (after all, Tommes is a chef), but they have kept the old charcoal-burning stove with its pottery fixtures.
They have researched the history of the house, discovering that it was commissioned in 1935 by Madam Yeoh Siew Hooi, a traditional nyonya lady, who was by then a widow. Born in 1876, she left a thumbprint on documents rather than a signature, indicating that she was illiterate, as many Chinese women were in those days. She was married to a Khoo; so far the rest of his name isn't known, but most likely he belonged to the prestigious Khoo clan. Both the Yeohs and the Khoos were members of the big five clans, who came from Fujian province in China and who ran the tin mining trade, the coolie labour, and the opium business in the late 19th and early 20th centuries in Penang and Perak. With the great fortunes they amassed, they built large mansions, backing onto the sea, in nearby Northam Road.
Louise has found Madam Yeoh's grave in the Batu Gantong Chinese cemetery, but they cannot be sure that they have discovered her husband's, which is odd. He may be buried in a smaller grave next to hers, but no one is very sure. "It's an intriguing mystery," says Louise. "My working hypothesis is that she was either a concubine or that he was disgraced in some way."
Whatever the story is, their descendants sold the house five years ago. By then it was in a poor state, with many infestations of termites and so quite a lot of structural renovation had to be carried out. The garage at the back of the house, next to the kitchen, was converted into guest quarters. The main house has been air-conditioned and made into a private living space. Downstairs is a relaxed drawing room, with an L-shaped sofa on which Louise and Tommes chill out on to watch movies. The central front door opens straight into the room but the doors leading out of the room are tucked into the corners, so that a ghost cannot wander in. (According to Chinese beliefs, ghosts can only travel in straight lines.)
Louise and Tommes have lived in many places: Singapore, Paris, New York, and Shanghai and collected antiques from many of them. Louise walks across a table from Dubai to demonstrate how strong it is. A golden-inlaid Buddha, probably of Indo-Chinese origin but bought in Singapore, reclines on a wooden settee from Indonesia. In the place where the family's Chinese ancestral tablets used to be, they have placed another altar table and Louise's electric piano rests on it. "We know that they had an ancestral table here because the ceiling was black with the smoke from joss sticks," said Louise. The room is now painted a fresh white with scarlet accents.
The staircase is original: it was in excellent condition and only needed a coat of paint. Upstairs, there is a new hardwood floor which has been placed over the original wooden floor and the three former bedrooms have been turned into a master suite of bathroom, bedroom, and dressing room. The house originally didn't have an inside bathroom. Instead there was a loo in an outhouse, which has now been converted into a garden shed. The airy upper rooms have the feel of a Long Island American beach cottage, perfect for languid days and movements of relaxation in the busy life of running a wine bar and a delicatessen.
Tommes's paintings adorn the walls throughout the house. He has had several careers, including working in the corporate sector where he met Louise. Like many successful people, they have worked hard to achieve what they have now and are thrilled that they have found such a perfect house for their needs. Louise smiles as she recounts that, when one her friends saw pictures of the house before renovation, said flatly, "You must either have vision or be stark raving mad." The present state of the house suggests the former. We pause in the garden for a moment before leaving. It's amazingly peaceful for a town garden. "We have a lot of wildlife here" says Louise. "I particularly love the golden orioles that flit around the jambu trees."
———————————————————————————————————
If you would like to see the house and its treasures for yourself, Louise and Tommes have kindly agreed to host a tour for the IWA (International Women's Association of Penang) on 26 February at 10am, and Expat readers are welcome, too. Tickets cost RM35 (RM40 for non-IWA members) and include a cup of tea or coffee as well as a slice of homemade cake at the nearby Irrawaddy delicatessen. Please book through Penny at the IWA office. (Telephone: 04 898-2540 (9.30am to12.30pm) or [email protected].)
Photos: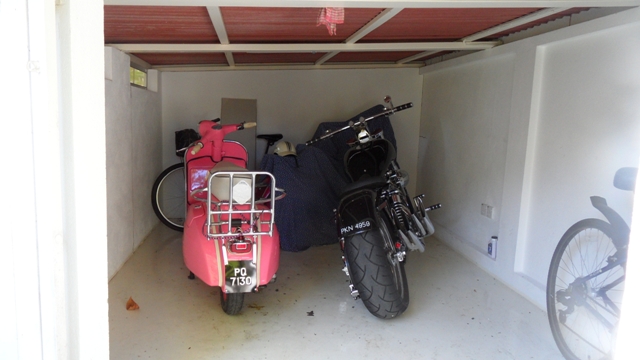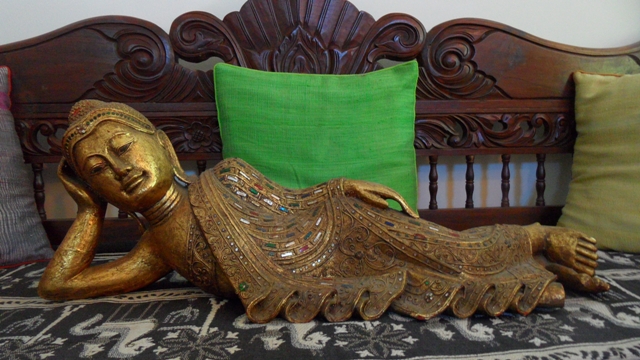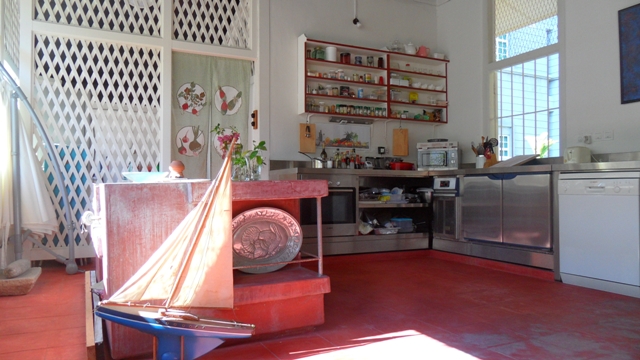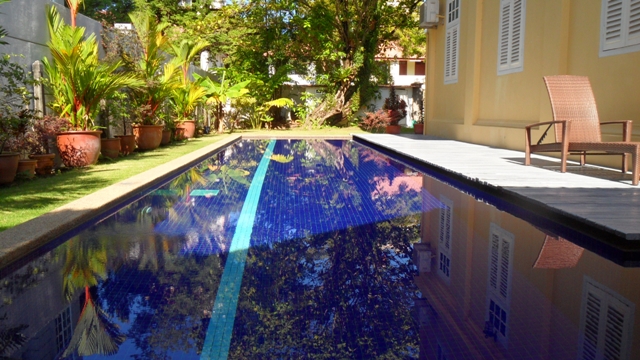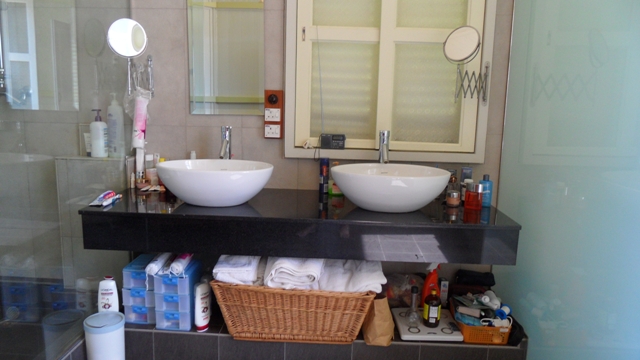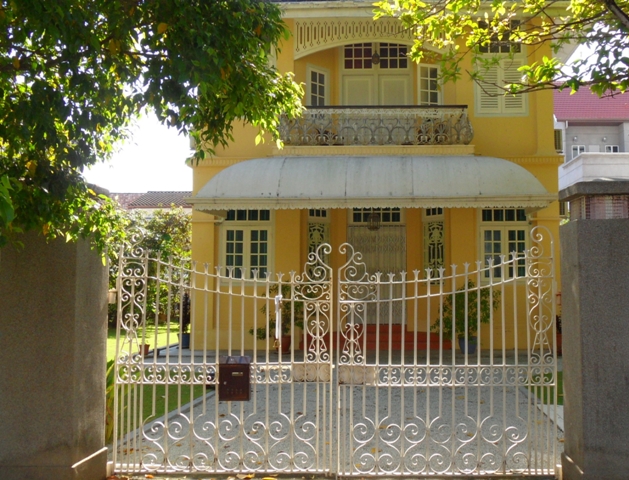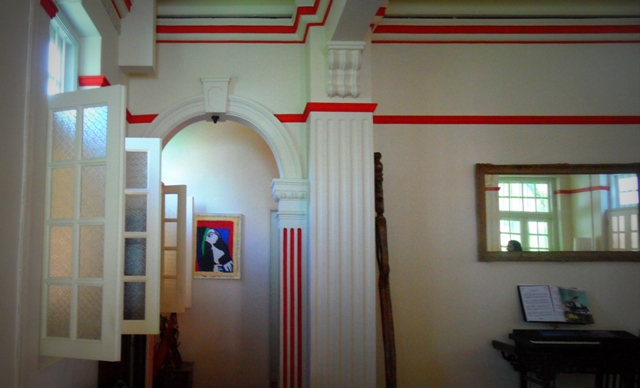 ———————————————————————————————————
Source: The Expat January 2013
Read more:
---
"ExpatGo welcomes and encourages comments, input, and divergent opinions. However, we kindly request that you use suitable language in your comments, and refrain from any sort of personal attack, hate speech, or disparaging rhetoric. Comments not in line with this are subject to removal from the site. "
Comments