This post is brought to you by Tune Talk, a telecom company offering the cheapest mobile prepaid in Malaysia. Learn more.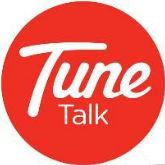 In this day, when smart phones are all the rage, acquiring secure and reliable network coverage is crucial. On top of that, acquiring one which saves you money is important.
Malaysia's Prepaid and Post-Paid Telecom Market
Malaysia has a number of key service providers who provide a prepaid and a post-paid option for mobile consumers.
A prepaid account simply means that you pay for a certain amount of credit in advance, which will let you make calls and messages. Once your credit runs low, you just have to top up your account by purchasing a reload card. This reload card is available at most convenience stores and some mobile phone dealers. There was a point in time when you could buy a pre-paid SIM card without registering your details. However, the Malaysian government has now made it compulsory for all SIM cards to be registered. This can be done by bringing along your identity cards (for Malaysians) or your passport when you go to purchase your SIM pack.
A post-paid account will require one to put in a deposit (like when you get a landline). This can make the pre-paid option a more appealing choice for most expats especially since they don't want to be tied down with deposits and complicated plans.
Expats who are new to Malaysia may find it a tad confusing choosing between all the service providers in Malaysia with their complicated plans, but with Tune Talk, they now have the option of signing up for something fast and uncomplicated. This is especially perfect for those who aren't planning on staying in the country for long or who frequently travel.
Tune Talk – An Economical Mobile Service Provider
Out of all the mobile network service provider in Malaysia, Tune Talk is the only telephone company solely dedicated to providing a prepaid service. Launched on 19 August 2009, Tune Talk is in fact Malaysia's fastest growing mobile prepaid service provider. Tune Talk rides on Celcom Malaysia Berhad's 3.5G network, operating as Mobile Virtual Network Operator (MVNO) since December 2008. A Tune Talk starter pack is priced at RM8.00 and can be easily found at more than 10,000 authorised dealers all over Malaysia. Talk about affordable!
Tune Talk Plans
Tune Talk charges an affordable flat rate of 16 sen per minute for calls to any operator in Malaysia. A text message/ SMS cost a mere 5 sen each
There is no point in having a smart phone with no internet, and Tune Talk has a really attractive data service which they launched in October 2012. The super low charges are: 5 sen per 1 Megabyte.
With Tune Talk, you can choose to subscribe for a daily, weekly or monthly data plan. One can also pay RM18 a month to enjoy an unlimited BlackBerry Internet Service (BIS).
Also, Tune Talk's IDD rates (International Direct Dialling) are 10%-30% cheaper compared to other operators in Malaysia.

Tune Talk Benefits
Every single top up with Tune Talk will earn you some points which you can collect and use in exchange for movie tickets, concert tickets, free services, and more. Tune Talk is also affiliated with AirAsia, so you can use your Tune Talk points to redeem FREE flight tickets.
As a Tune Talk subscriber, you will get to enjoy a RM100,000 Personal Accident coverage courtesy of Tune Insurance Berhad (formerly known as Oriental Capital Assurance Berhad), the insurance partner of Tune Talk. To be eligible for this, you have to reload your account with a minimum of RM30 each month and remain in active status.
If you are the type who doesn't like to change your number every now and then, then you can do so with Tune Talk without any hassle. You won't have to change your SIM card and all existing account data will automatically be retained.
You can also manage your Tune Talk account easily with Self Care, an online application that allows you to add new numbers to your buddies list, change your existing number, make top ups and much more.
Additionally, Tune Talk prides itself on offering super low rates nationwide. If you are keen but aren't too sure about switching, how about giving it a go for a month? If, after a month you feel it isn't as cheap as you thought it would be, Tune Talk will give you a 100% refund.
*Terms and conditions apply. For more details, check out the website*

How to Get a Tune Talk Account
Getting a Tune Talk account is super easy and hassle free, for expats and locals. All you need is your passport or your identity cards (for locals only). Visit any Tune Talk Prepaid dealer in Malaysia and buy your SIM pack off the shelf. You will be given a random number upon registering at the counter.
For those who want to choose a number, just log on to the website at www.tunetalk.com and click on Register. Complete the form provided, choose your preferred number and print your receipt. After that, visit any Tune Talk dealer, show him your receipt, and purchase your Tune Talk SIM pack with your chosen number.

Watch this funny Tune Talk commercial featuring Tune Talk's CEO, Jason Lo. Jason Lo is also well known in Malaysia as a music artist, music producer and Radio DJ.
Read more:
What are your thoughts on this article? Let us know by commenting below. No registration required.
---
"ExpatGo welcomes and encourages comments, input, and divergent opinions. However, we kindly request that you use suitable language in your comments, and refrain from any sort of personal attack, hate speech, or disparaging rhetoric. Comments not in line with this are subject to removal from the site. "
Comments