This post was written by Gordon Reid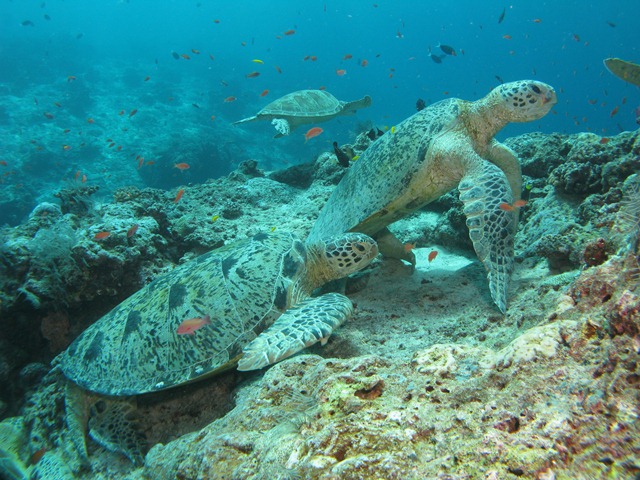 With so many good places to visit and dive sites to explore, diving photojournalist Gordon Reid is one of those people who seldom vacations in the same place twice. However, he recently went to Sipadan for the second time in less than two years and explains here the magic this tiny Malaysian island holds, a certain special quality which inspired his repeat visit.
It was my first day diving at Sipadan itself. The alarm had rudely awakened me at 5:30am to a mixture of feelings. My rational side whined, "Why on earth do I do this to myself?!" But my keen diver's heart knew that, once in the water, I would soon have the answer.
And so it proved. After a smooth 20-minute speedboat trip from our dive centre at Mabul Island, we arrived, now fully awake, and rapidly completed the mandatory registration and permit-checking at Sipadan's small wooden pier. We were now heading out to the nearby edge of the reef for our first dive at Sipadan's legendary Barracuda Point. Following our dive guide's instructions, we initially stayed on the shallow top of the reef at a depth of about six metres. Almost immediately, we saw why. There, as promised, right in front of us, was a huge school of jacks, perhaps a thousand or more, swarming and swirling, their lithe silver bodies glinting in the brightening sunlight. We made our way towards them, indeed right into the middle of them, my camera already clicking away.
And then we saw them. A group of at least eight whitetip reef sharks, majestically cruising just below the school of jacks. They were not hunting (they are night hunters) but rather just dallying, perhaps looking for a free cleanup from the jacks above them. Suddenly, however, the meandering school of jacks exploded into violent motion, racing past on all sides, effortlessly avoiding me as they did so. I soon saw why. Other predators were on the hunt: two or three larger grey reef sharks had decided that they wanted an early morning meal.
Eventually, we reluctantly moved on, wondering what could possibly top that spectacular start. But we were not to be disappointed. As we drifted along and down Barracuda Point, to around 25 metres in depth, we saw many, many more whitetip reef sharks, either meandering on the sandy bottom or gliding elegantly along above. At one point, a couple of beautiful Napoleon wrasses sailed along the top of a nearby ridge. And we saw turtles galore – perhaps 20 in all. Most sat relaxing on the bottom, as if posing for us among the reefs, though a few paddled gracefully by, offering up that perfect camera shot against the infinite blue of the sea.
What a dive! Even more remarkably, we had a second dive that day, also on Barracuda Point, that was just as good. This time, it began with a close encounter – and I mean touching distance – with a school of huge bumphead parrotfish sauntering about in the shallows. Then we were rewarded with the sight which gives this site its name: a large school of chevron barracuda, circling in that famous vortex you've probably seen in ads. As on our first dive, we met numerous whitetip reef sharks. But the turtles were the standout attraction this time: at one point, there were more than 15 within view, all crowding around a rocky outcrop, waiting to be cleaned by obliging fish. Awesome! Those two dives on that one day were quite simply the best I have ever done, anywhere. Inevitably, not all dives on Sipadan are quite that spectacular. But if you want to see "big stuff" like sharks, barracudas, turtles, and parrotfish, not to mention an abundance of smaller reef life, all on a gorgeous canvas of relatively well-preserved reefs, Sipadan is, without a doubt, the place to go.
There is, naturally, one catch. As experienced divers already know, the Malaysian government nowadays imposes a strict permit system which allows only 120 divers a day at Sipadan, and visitors are not allowed to stay on the island. This is definitely a good thing, because it helps to preserve the delicate ecosystem that makes the island so attractive. However, it means that, particularly at busy times, visiting divers may get to Sipadan only around one day in every three. On the other two days, you dive off Mabul Island, where all the dive resorts and lodgings are located, and the neighbouring sandbank-perched resort of Kapalai.
The good news is that the diving there is pretty decent. Actually, it is beyond decent! You won't see much of the "big stuff" that makes Sipadan so dramatic, and the visibility is often not great. But Grey reef sharks cruise below a school of jacks if you look closely, you will be delighted by an array of weird-looking benthic (bottom-dwelling) creatures: frogfish, scorpionfish, lionfish, crocodilefish, pipefish and seahorses, cuttlefish, and colourful nudibranchs and crustaceans in countless shapes and sizes. For a macro photographer like me, this kind of "muck diving" is a dream come true. It's also a great way to relax after the adrenalin rushes of world-renowned Sipadan… still the best!
How To Get There?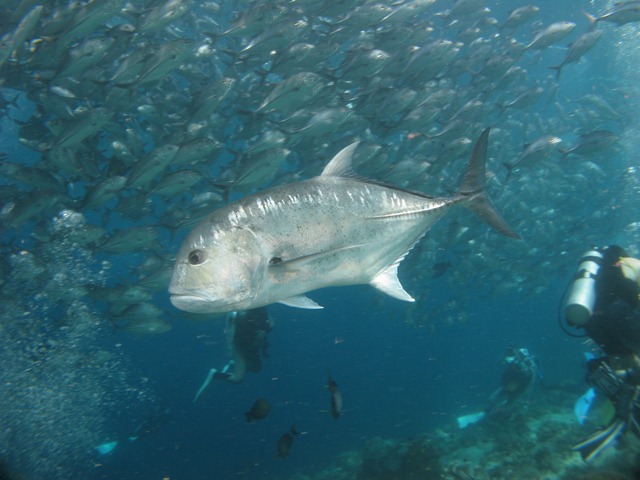 Malaysia Airlines flies direct from Kuala Lumpur (KLIA) to Tawau on the southeastern tip of Sabah. It is quite a distance and nearly a three-hour flight away. But it is worth it!
If you can, fly in the afternoon or early evening, stay overnight on the mainland, then head to your resort the following morning. That way, you maximise your diving time at the resort, whose overnight rates are considerably higher. Don't let the resort take you to overnight in the town of Tawau itself, which is the wrong way from Tawau Airport. Instead, insist on going straight to the smaller town of Semporna, from where the boats leave for Mabul Island. There are numerous affordable accommodation options in Semporna from about RM120 down to as little as RM20.
Consider doing the same – staying one night on the mainland in Semporna or Tawau – on your way home, again, to maximise your diving time at the resort.
Where To Stay And Dive From?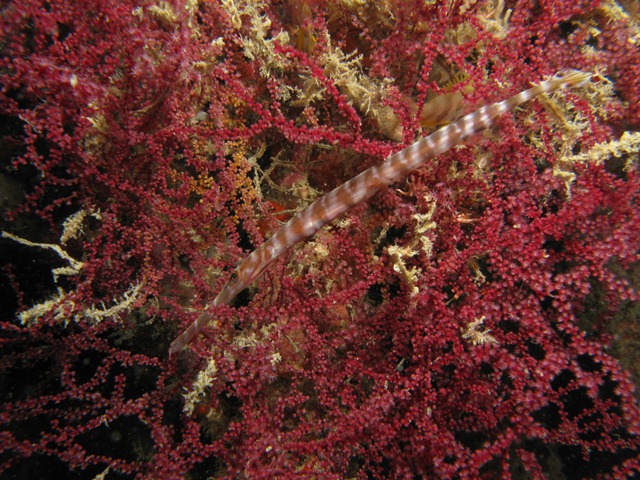 The cheapest option is to stay on the mainland in Semporna itself, and dive from there. However, it is about 40 minutes by boat to Mabul, and a further 20 minutes to Sipadan, so you will end up spending quite a lot of time at sea. It is therefore better to stay on Mabul or nearby Kapalai. There are numerous resorts cum dive centres to choose from, ranging from five-star luxury (with prices to match) to basic homestays. On my last trip, I stayed at the upper mid-range Seaventures, an oil rig perched off the coast of Mabul. It proved a very good choice. While the cabins are understandably somewhat simple and confined, the food was very good, and the overall level of service – particularly with regard to diving – was excellent. Importantly, Seaventures have a relatively generous quota of daily Sipadan permits, so if you dive with them, you have a good chance of getting to Sipadan more often. And when you are not on Sipadan, you can take advantage of unlimited diving on the house reef right below the rig, which offers some of the best macro-shootinground Mabul.
When To Dive?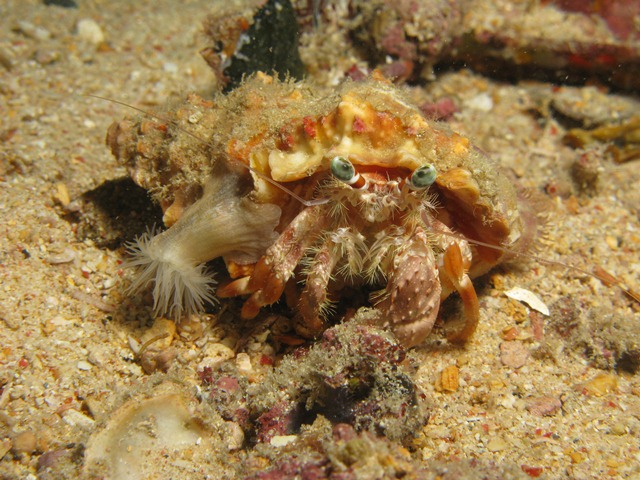 As Sabah is "the land below the wind," there is no monsoon season, so you can dive year-round. However, if your objective is to get to Sipadan as often as possible, avoid peak periods. On my last off-peak trip, I got three days' diving on Sipadan out of five!
———————————————————————————————————
If you have any questions, feel free to contact the author at [email protected].
———————————————————————————————————
Source: Senses of Malaysia Jan-Feb 2013
Read more:
What are your thoughts on this article? Let us know by commenting below.No registration needed.
---
"ExpatGo welcomes and encourages comments, input, and divergent opinions. However, we kindly request that you use suitable language in your comments, and refrain from any sort of personal attack, hate speech, or disparaging rhetoric. Comments not in line with this are subject to removal from the site. "
Comments