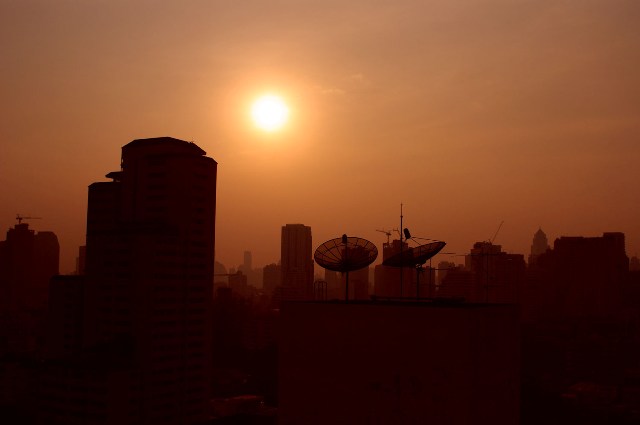 Ok, Ok, I did not backpack. I suit cased. Gone are the days where I have to hunt through mounds of unwashed clothes and travelling trinkets to find my toothbrush covered in sand at the bottom of my backpack! No, this time I opted for a more civilised mode of transporting my belongings. And as I casually wheeled my suitcase across fields and up mountains, the backpackers looked on in disdain, and I couldn't help but feel a little smug.
First stop on my suitcase tour was Bangkok, but only for a short while. I had my sights set north and would be taking an overnight train that very evening. So, with a few hours to spare and my younger brother in tow, we aimed to tick off some tourist essentials. We decided to walk, after being told that China Town was a few minutes away from Hua Lumphong Station. This decision proved to be the first bad decision we made as within minutes, we were lost in China Town's used car parts district. Every local we passed gave a little knowing smile. We were given numerous directions until finally, we arrived at a busy temple and sought refuge.
After a quick reflection and much needed drink, we asked a very official looking man for more directions. Before he could gesture that he didn't speak English, another local gent came to our aid. We told him our plan and he told us how to get it done – mixed in with his life story – and before we knew it we were all in a tuk-tuk together. Fully aware we were being duped into an age old tourist trap – but too hot and tired to care – we went along with it. To an untrained eye, our mystery tour ended down a dead end of a slip road. But, filtering through the gathering of men and tuk-tuks, we saw light at the end of the path. Turns out we agreed to a trip on the Chao Phraya River, and had landed at the dock, ready to board our pricey private tour.
The hour and a half journey highlighted Bangkok's waterfront high rises and dilapidated neighbourhoods. When we turned the long tail boat into the canals and passed stilted homes, schools, and temples, and spied on the locals' everyday lives, it felt like a glimpse into real Thailand. Not including, of course, the obligatory floating market purchase, and a local resident who had sprayed herself gold and was positioned on her balcony like the Reclining Buddha!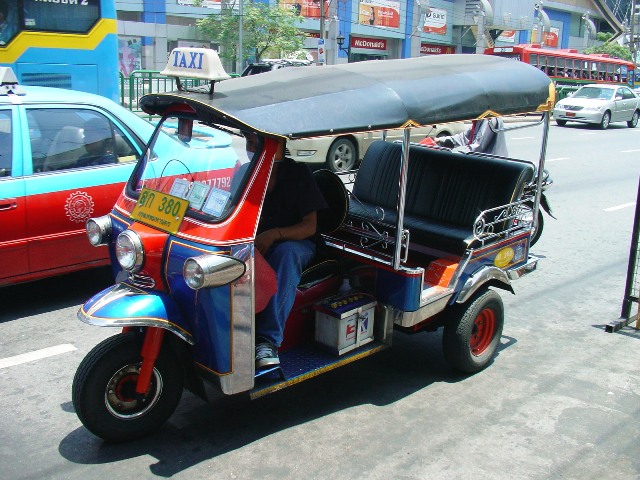 We disembarked at Tha Tien Pier and stumbled into a public afternoon prayer session. The sound of chanting lingering in the air, we meandered out of the market and towards the Grand Palace -which was closed – and then detoured to Wat Pho. This truly is a monumental piece of work. Covered in a gold leaf and embossed with a mother of pearl, this giant reclining Deity was too large for my measly camera to capture. Instead of getting snap happy like everyone else, I resigned myself to enjoy the peace and calm of my surroundings, before heading out into the chaos.
Feeling slightly day-tripped out and with our train departure looming, we took a tuk-tuk back to the station. We were worried that we would be late as we left during rush hour, but our worries proved to be irrelevant, as our driver sped off, whizzing between cars and through traffic lights -mostly red. We saw much more of the city this way, and the thrill of not knowing if we would survive is always an added buzz.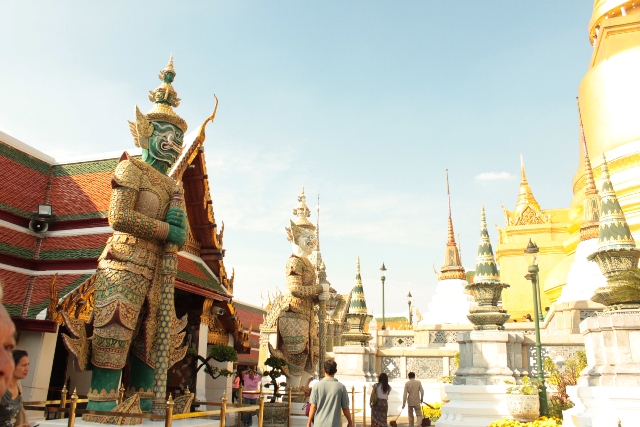 We reached the station with plenty of time to spare so my brother and I collected supplies for the fourteen hour ride ahead. We clambered up to the train (literally, as the train and platform were at least three feet apart) and into our mobile hotel. Not having been on a sleeper train before, I was fairly impressed. Our second class cabin had two bunks on either side of a large window, just like you've see in the movies. There was also a disco dining carriage and festival style toilets, should you get the urge. Opposite us were two Chinese borrower girls, who giggled, chatted, gurgled and passed wind the night away behind their curtain. To pass the time, my brother and I chose beer, dinner and nonsensical hangman.
After a short snooze, we woke up to watch as dawn crept in through the window to reveal lavish landscapes and endless greenery. We passed through tiny towns and village stations, under mountains and over tremendous heights. It was a wonderful way to cross a country. Even though the fourteen hours became nineteen (Thai time), I would definitely do it again. Next stop: Chiang Mai.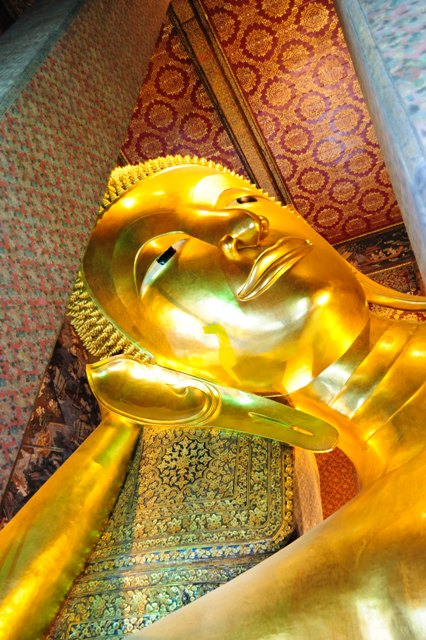 Read More:
What are your thoughts on this article? Let us know by commenting below. No registration required.



" ExpatGo welcomes and encourages comments, input, and divergent opinions. However, we kindly request that you use suitable language in your comments, and refrain from any sort of personal attack, hate speech, or disparaging rhetoric. Comments not in line with this are subject to removal from the site. "



Comments