This post is brought to you by AirAsia X
An increasingly popular travel destination in China, Sichuan province offers the intripid expat explorer a fresh take on Asian travel. Let Manveen Maan be your guide to all this multifaceted region has to offer.
Away from the bright lights of Shanghai and Beijing, thriving in the midst of China's development as a world superpower, is Sichuan province – home of pandas, the biggest carved stone Buddha in the world, and the spicy mala peppers that gives Sichuan food its distinct flavour.
Chengdu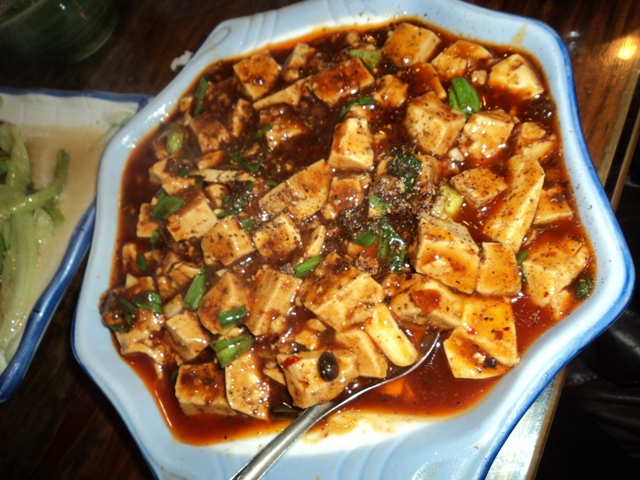 In stark contrast to the non-stop action of the sprawling metropolises that pepper the nation, the laid-back vibe of Chengdu comes as a much welcome relief. Colloquially known as the "heavenly country" for its abundance of food and natural resources, this unique capital is renowned for its spicy Sichuan cuisine, numerous teahouses, and famed Sichuan opera.
Sichuan cuisine has garnered worldwide fame for its bold tastes, due to the liberal use of garlic and chili peppers, as well the mala pepper, unique to the province. The mala pepper was introduced to China from South America close to 300 years ago and produces a tingly, numbing sensation in the mouth that is now associated with Sichuan cuisine. Other famed dishes include spicy mapo tofu, aromatic kung pao chicken and the fiery hotpot stew that Sichuan is celebrated for. Not for the faint-hearted!
Sichuan Opera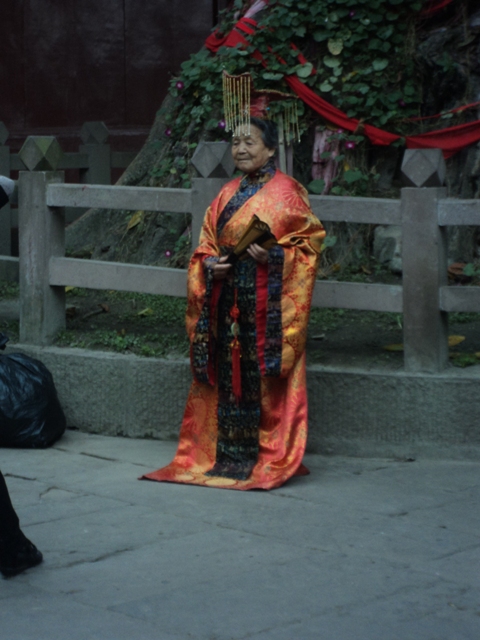 With roots in the Qing Dynasty, present-day Sichuan opera is actually a combination of five traditional opera styles. Renowned for unique solos, refined acting, rich percussion, and talented comedians, Sichuan opera features humorous dialogues and singing, and are usually adapted from classical Chinese novels, mythologies, and folk stories. Throughout the show, the opera utilises various stunts, including sword-hiding, fire-spitting, and the famous face-changing, an amazing artistic form that's achieved by tearing off, rubbing, or blowing away a mask to reveal another in one swift motion, all on stage. Blink and you'll miss it!
Teahouses
Sichuan is one of the biggest tea birthplaces in China, and had a history of tea producing, growing, and drinking for many centuries. Teahouses dot the periphery of Chengdu city and are built according to local surroundings. Most teahouses feature liberal applications of bamboo and are well decorated with rockery, paintings, and miniature gardens.
Chengdu teahouses are unmatched in their tea sets, which consist of porcelain bowls, covers, and a metal pallet – both exquisite and practical. Teahouses here are also famous for a specific sort of brass teapot with spouts approximately three feet long, used by "tea doctors" who expertly pour the tea from a long distance into a small teacup without spilling a drop! Tea Doctors are also very familiar with local culture and are the perfect source to learn more about local customs. An education with a good cuppa… who can resist that?
Giant Pandas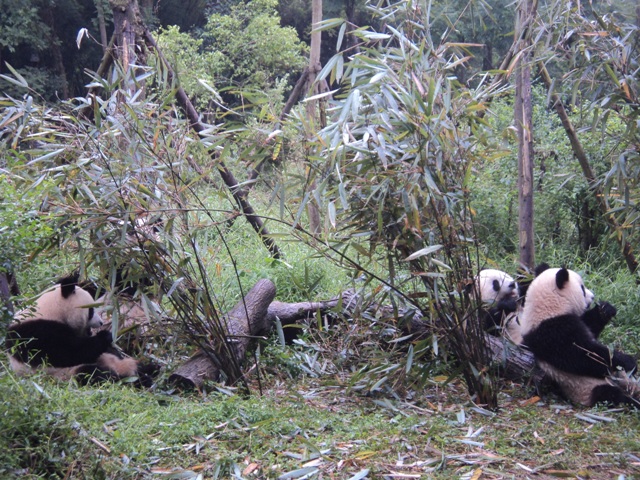 Perhaps the most famous inhabitants of Sichuan province, the giant pandas are also one of the region's most popular tourist attractions. Located just 10km outside of Chengdu, the Panda Breeding Research Center is a recreation of the pandas' natural habitat to ensure they have the best possible environment for rearing and breeding. The Giant Panda Museum, opened in 1993, serves to further scientific education and improve public awareness of the protection of these placid creatures and their environment. The world's only thematic museum for rare and endangered animal species, this sanctuary cites raising public awareness, conservation of natural habitats, and the essential needs of the captive collection as the most important educational functions of the Chengdu Panda Base. Walk through and learn about the conservation efforts, feed these gentle giants, and watch them frolic in their natural habitat – an opportunity not to be missed.
Leshan Giant Buddha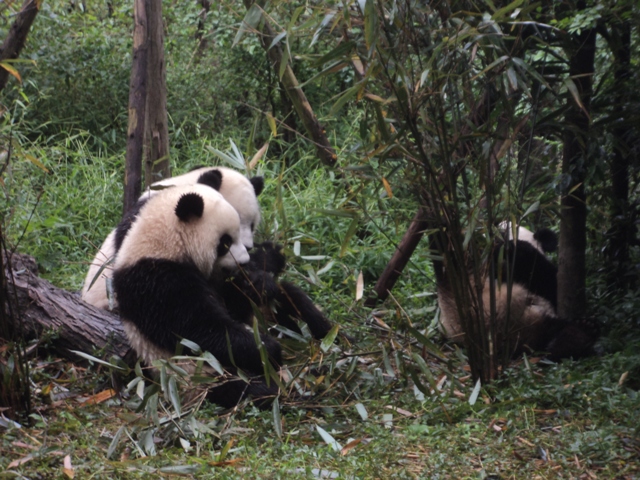 About a two hours' drive out of Chengdu city lies the Giant Buddha of Leshan, one of the most scenic spots in Sichuan province. The construction of this giant statue began in the year 713 at the insistence of the monk Haitong who hoped that the Buddha would calm the turbulent waters plaguing shipping vessels travelling down the nearby rivers.
As the biggest carved stone Buddha in the world, this UNESCO World Heritage site is featured in poetry, song, and story. Facing the river, the Buddha sits in a symmetrical pose, beautifully captured in solemn stillness. At 71 metres high, its 9-metre wide instep is big enough for a hundred people to sit on and the 24-metre wide shoulder is large enough to be a basketball playground! The charm of the Buddha lies not only in its size but also in its architectural artistry and make – a standout feature being its drainage system.
Made up of hidden channels, scattered on the head, arms, ears, and in the clothes of the Buddha, these grooves help drain rainwater and keep the inner area dry, playing a vital role in the protection and sustainability of this historic statue.
Jiuzhaigo National Park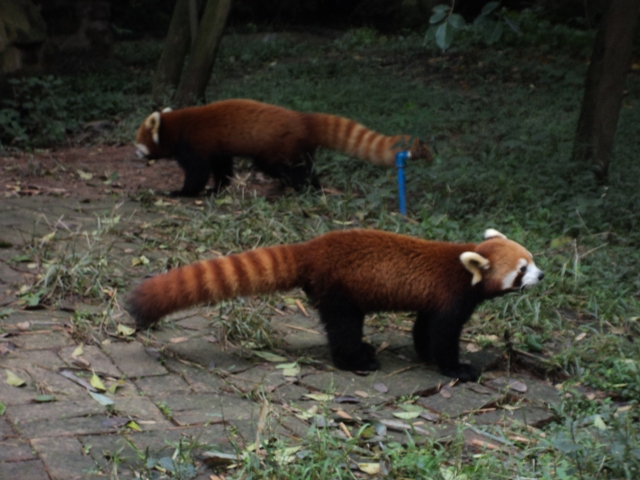 Spectacular scenery is synonymous with the Jiuzhaiguo national park. Home to nine Tibetan villages, over 220 bird species, and a number of endangered plant and animal species, Jiuzhaiguo is best known for its fabled blue and green lakes, enormous waterfalls, conical karst land forms, and unique wildlife. Declared a UNESCO World Heritage Site in 1992, the park is located on the edge of the Tibetan Himalayan Plateau in Northern Sichuan Province and has elevations ranging from 1,990m to 4,764m above sea level. Jiuzhaiguo's stunning backdrop and beautiful landscape have helped cement its reputation as one of China's most treasured scenic sites.
Shangli Ancient Town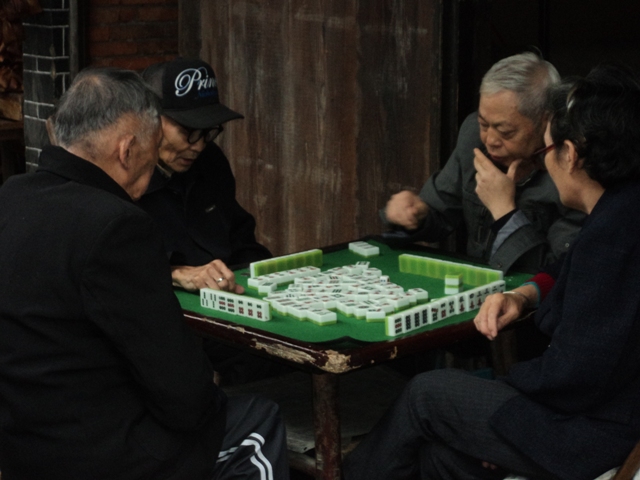 Situated in the Western Sichuan Basin, the ancient town of Shangli was once an important post on the Silk Road of the South and the Ancient Tea-Horse Trail. Nestled among the hills, the town's beauty encompasses evergreen trees, serene streams, and cobblestoned streets flanked by houses and courtyards laid out in the shape of the Chinese character "well."
Surrounded by mountains and water, most of the town's architecture is made from wood dating back to the Ming and Qing dynasties. Amongst the eight stone bridges with distinguished styles in Shangli, the Erxian Bridge is most famous for its tranquil beauty and antique architecture. Filled with ancient bridges, pagodas, trees, and archways, Shangli Old Town is the perfect combination of history, culture and tradition.
Alongside exotic foods, performing arts and modern infrastructure, visitors to the "Land of Abundance" can expect beautiful landscapes, lush mountains, and exquisite waters. Home to more than 15 minority groups, each with its own charm, style, and folk customs, the province's rich historical and cultural resources add to Sichuan's charm, striking the perfect balance between the ancient and the modern.
———————————————————————————————————
AirAsia X flies directly from Kuala Lumpur to Chengdu.
———————————————————————————————————
Source: The Expat April 2013
Read more:
What are your thoughts on this article? Let us know by commenting below.No registration needed.
---
"ExpatGo welcomes and encourages comments, input, and divergent opinions. However, we kindly request that you use suitable language in your comments, and refrain from any sort of personal attack, hate speech, or disparaging rhetoric. Comments not in line with this are subject to removal from the site. "
Comments