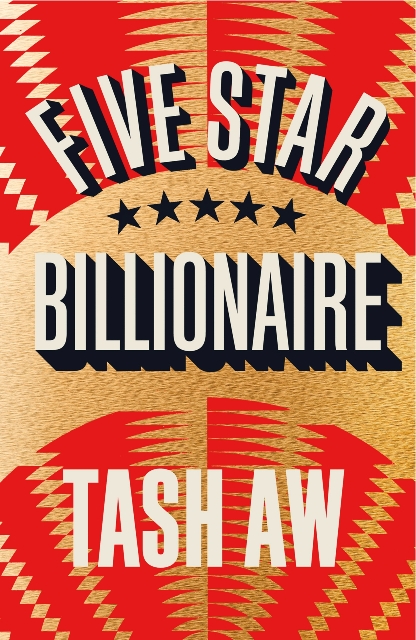 Internationally acclaimed Malaysian author Tash Aw talks to Sarah Rees about his journey to the top of the literary and the processinvolved in crafting his work.
He may be British-educated and based in London, but the heart that beats within award-winningauthor Tash Aw is fervently Malaysian. "Sometimes," he admits, "on a particularly cold, damp morning in London, as I contemplate my bowl of muesli with low-fat soymilk, I miss homemade nasi lemak with fresh tumbuk sambal." But it is more than just the food that Tash is determined to cherish from his homeland; his novels have served to put Malaysia – and Southeast Asia – firmly at the forefront of the literary minds of the world.
Tales From Home
His first and still most widely known novel is the internationally-acclaimed debut The Harmony Silk Factory, set in 1940s Malaya and released in 2005. His second book, Map of the Invisible World, came swiftly after and continued the Southeast Asian setting, telling the story of twin boys separated at birth and brought up in Indonesia and Malaysia. His latest novel, Five Star Billionaire, released in February this year, takes a step further afield, tracking a group of Malaysian immigrants struggling to chase their dreams in Shanghai.
"I was struck by how many Malaysians – and indeed other people – were going to China in search of new opportunities," explains Tash when asked about the inspiration for his latest book. His curiosity sent him packing his bags and he spent some time living in Shanghai, trying to understand the experience of chasing the Chinese Dream. "Seeing all these new economic migrants trying to carve out their lives in China made me think of how Malaysia is itself built on waves and waves of immigration – and it crystallised my feelings for my own family history as well as the aspirations of the people I grew up with."
Giving Writing A Chance
The new novel is generating quite a buzz in the literary world thanks to Tash's celebrity status: he shot to fame when The Harmony Silk Factory won a clutch of awards and, perhaps more infamously, when word leaked that the author had received a massive, unprecedented advance. Behind the newspaper articles and the gossip, however, is a slightly shy 43-year-old who is still fairly new to the world of full-time novelist and who's work oozes with the careful observances and subtle character interplay of a true writer.
Taipei-born Tash, while always interested in the written word, opted to study law rather than English at Cambridge and Warwick Universities, liking the idea of "studying something with logic and reason. Plus," he continues, "I was scared by all the Old and Middle-English on the English syllabus!"
He embarked on a career as a lawyer, but the eagerness to pick up a pen crystallised post-university and intensified through his working life. "I'd been writing alone for six years, mostly while holding down a full-time job," he remembers. "It was a very lonely business. My output was shrinking with every passing year, and I knew that if I didn't do something drastic to change my life, my day job would take over and my novel would die."
He took the plunge, quit his profession, and enrolled on a creative writing course. "It was a huge relief to know I existed as a writer," he says of those days of study, "and be surrounded by other people in my position." During his time studying, the support from and validation of his enthusiastic course mates enabled Tash to produce a debut that would catapult him, and his country, into the public eye.
Coping With Celebrity
Acclaim, however, was never the goal. Aside from accessing the pleasure of writing, Tash was keen to "reinvent the Southeast Asian novel and write it from a different perspective, one that would make people think about what a 'Malaysian novel' should be."
He sourced stories from his relatives in Malaysia, and when The Harmony Silk Factory made its way into book stores in 2005, Tash had no idea what to expect. "After seven years of scribbling away in isolation, I had no idea if the book was any good, how it would be received," he says. "It's like that every time I finish a book."
It is fair to say it was received rather well. Awards rolled in – the novel was long listed for Man Booker prize, won the First Novel Award at 2005 Whitbread Book Awards, and the Best First Novel (Asia Pacific Region) 2005 Commonwealth Writers Prize. Tash's words were translated into 20 different languages and published worldwide.
With success came pressure and expectations, and yet Tash was not alarmed. "I am aware of publisher expectation, but that's not where the pressure comes from. The pressure comes entirely from within myself. I have an interior, personal desire to do something different with each new book, to break new ground and challenge myself."
This goal will continue to push this talented writer on to new heights, and it will also serve to keep Malaysia on the tip of the tongue in nations all over the world, as his infatuation with his native country shows no sign of fading if his newest book is anything to go by. "Five Star Billionaire is a novel about life in modern China," he explains, "but it's also a love letter to people of my generation in Malaysia."
His body may be in London, but Tash's heart remains in the country of his birth.
———————————————————————————————————
Five Star Billionaire was published in February 2013 and is available in all good bookshops nationwide for RM64.90.
———————————————————————————————————
A Short Q&A with Tash Aw
Tash Aw:Photo Credit -Andrew Whittuck
Do you feel research is an important part of the writing process?
Hugely – certainly for me.
Can you describe your writing routine?
When I'm in the midst of a novel, I'll wake up early and be at my desk by 7am latest. I then work through to lunch, take a break to get some fresh air, and return in the afternoon for a shorter, less intense session. I try never to work in the evenings.
What do you snack on when writing?
Anything. The worse the writing goes, the worse the quality of the snacks. If it's going really badly, I often have cold leftover Thai takeaway.
What do you do when you have writer's block?
I try and read and force my way through it. Sometimes one just has to take a break though – a few days or a week off.
What do you hope to achieve through your work?
Every writer has lofty aims but I guess if I were to reduce it to something simple it would be to engage readers, make them think about how they view the world, make them question themselves in tiny ways.
What are you working on next?
This is always the question I dread the most! I'm working on a book of nonfiction essays on Malaysia, and some short stories.
Where would you like to be in 20 years time?
Still writing in a meaningful way, still challenging myself, still being excited about writing and breaking new ground.
Do you have any advice for aspiring writers?
Yes: read, read, read. And read things that take you out of your comfort zone.
What piece of advice do you cherish and who gave it to you?
Doris Lessing, who was my date at the Whitbread Award dinner some years ago, told me: "Tomorrow you must forget all about this prize and get back to work. The only thing that will ever mean anything to you is your work."
———————————————————————————————————
Source: Senses of Malaysia May-Jun 2013
Read more:
What are your thoughts on this article? Let us know by commenting below.No registration needed.



" ExpatGo welcomes and encourages comments, input, and divergent opinions. However, we kindly request that you use suitable language in your comments, and refrain from any sort of personal attack, hate speech, or disparaging rhetoric. Comments not in line with this are subject to removal from the site. "



Comments