This post was written by Bryan Wawzenek
Too often, visitors to Bali leave the traffic and chaos of their home cities only to be plopped in the midst of Bali's own Traffic and chaos. But outside of the tourist enclaves, there are many pockets of serenity to be found, and Bryan Wawzenek has the inside information on one such oasis of calm.
If you tell a fellow traveller that you're heading to Bali, they're sure to hand you a list of things you just have to do. You have to go see the Kecak dance in Uluwatu. You have to go whitewater rafting on the Ayung River. You have to see the sunset from Jimbaran Bay.
All of those can be wonderful experiences. But the hordes of tourists that also want to take part can make them underwhelming and even unpleasant. If you're going to Bali to get away from the hustle and bustle of everyday life, you'll want to get away from the hustle and bustle of Bali, too. And one way to do that is to head to the Indonesian island's northwest corner and stay a spell in Pemuteran.
Pemuteran is a small village surrounded by mountains to the south and the Bali Sea to the north. There's only one major street that runs through the town, and just about everything you need can be found near the roadway or along the black sand beachfront. With little noise and zero beach hawkers, Pemuteran is a relatively unspoiled slice of paradise. The laid-back aesthetic is worlds away from the resort towers and traffic jams found in the more frequented parts of Bali.
Getting There and Getting Settled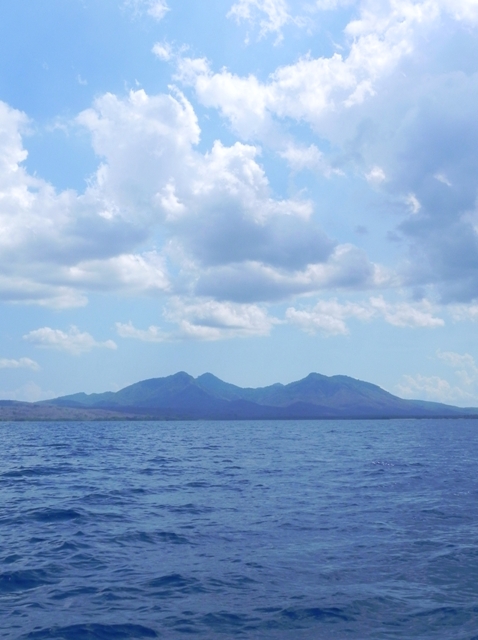 Because Pemuteran is off the beaten tourist track, it's not the easiest or quickest place to get to. You'll need to hire a driver to travel from the airport. Depending on how fast your driver is (or how queasy sharp turns on mountain roads make you), the journey will take four to six hours from Bali's airport.
Pemuteran offers a wide variety of lodging from high-priced, exclusive resorts on the beach to budget options called homestays. (You're not really staying in someone's house, but in a small motel located on their property.) Most of the homestays feature simple rooms with air conditioning and private garden showers, and the rates include breakfast.
One particularly welcoming – and charming – homestay is the new Doubleyou Homestay, which utilizes a small and friendly staff to guarantee a wonderful and personal experience. The owner, Juli, and his staff could not be more helpful and friendly. Juli and his wife have even been known to serve up an Indonesian feast of fish and satay to guests, bringing it to the room and offering it completely on the house. The only drawback is that it is a five-minute walk across the road and down a path to get to the beach, which is public. If you want to be mere steps from the sea, you can find some beautiful accommodations at places such as Amertha Bali Villas or Mata Hari Beach Resort & Spa. You'll pay for the deluxe appointments, plus easier access to services and the beach, so it all depends on your priorities.
Natural Wonders
If you just want to hang out on an uncrowded beach, Pemuteran is perfect. But it's just as lovely a locale for active travellers. The biggest benefit of staying in Pemuteran is your proximity to Menjangan Island and its awe-inspiring snorkeling and diving opportunities. Menjangan means "deer" in Indonesian and the island was named for the herds of deer that the Balinese observed swimming to the island every spring. But, don't worry, you won't have to swim the five miles to reach Menjangan Island's well-preserved reefs.
Whether you sign on with a dive shop at your resort or with one of the independent shops on the main drag, you'll be taken by van to a dock where you'll board one of a fleet of ramshackle fishing boats that have been repurposed as tourist transport. From there, you embark on a gorgeous motorboat trip out to the island – lush green mountains behind you, sparkling sapphire waters all around – and then a few hours to check out the deep reef walls located as close as 50m from Menjangan's shore. The calm, clear waters are filled with creatures of all colours, shapes, and sizes. Whether you're a snorkeling novice or a diving veteran, exploring the environs of Menjangan won't disappoint.
Menjangan Island is part of the West Bali National Park (established in 1995), which includes a good portion of Bali's northwest tip. You can arrange a guide to take you on a park hike – which locals call trekking. Options range from strenuous to easy, from all-day excursions to just a few hours, from trips that focus on bird watching to scaling the remains of the volcanic mountains at the park's centre. Because of the variety of habitats in the park (mangrove swamp, savannah, forest), you're guaranteed to see some wildlife, especially if you arrive early or stay late. With a little luck, you might even see an endangered Bali Starling or a Leopard Cat.
If you yearn for a slightly more personal experience with wildlife, you can visit the turtle hatchery at Reef Seen Aquatics, located on the beach in Pemuteran. In 1992, Reef Seen owner Chris Brown began Proyek Penyu to preserve the sea turtle population in northwestern Bali. The turtles were being threatened by hunters who sold the animals and their eggs as delicacies. Brown educated local fishermen to stop hunting the turtles and also began paying them for eggs, which can safely hatch at Reef Seen. For a small fee, you can visit the tiny turtles multiple times during your stay. For a bit more, you can release one of the young turtles back into their natural habitat, observing as it paddles against the waves and heads out into the Bali Sea. All proceeds keep the project, ahem, afloat.
It's Greek To Me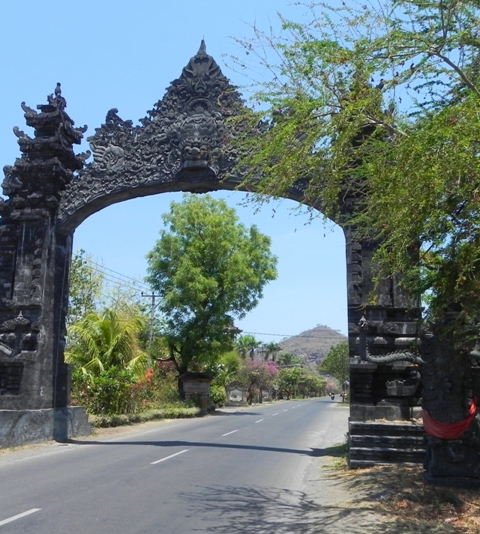 Being a more secluded location, Pemuteran is not stocked with a culinary smorgasbord. However, you can savour some lovely Balinese cuisine and even partake in some Greek delights. That's right, at the Taman Selini resort restaurant, you can choose between local options or Greek favourites, from Greek salad to gyros to souvlaki. You won't be fooled into thinking the Bali Sea is the Mediterranean Ocean, but the food is good and the setting is relaxing. If you need a respite from fried noodles, this is the place.
On the other hand, there are plenty of places to enjoy the local specialties, from flavourful lumpia (Balinese spring rolls) to succulent fish curries. You can try any number of warungs along the main road, but Tirta Sari has earned a reputation for its lovely garden setting as well as its ornate table presentation. The food is as delicious as it looks. Not as fancy, but just as tasty, are the offerings at the intimate Warung Nenga, which serves some of the best lumpia in Bali. The other noodle and rice dishes were equally satisfying.
Among Bali's greatest attributes is its ability to cater to any sort of vacation plans you may have in mind. Surfing, partying, cultural studies, relaxing on the beach, adventures (think parasailing or white-water rafting), or just soaking up the wonderful vibes of this legendary island. If you want something off the tourist trail and the chance to just kick back and enjoy some R&R, Pemuteran is a fantastic choice.
———————————————————————————————————
Source: The Expat April 2013
Read more:
What are your thoughts on this article? Let us know by commenting below.No registration needed.



" ExpatGo welcomes and encourages comments, input, and divergent opinions. However, we kindly request that you use suitable language in your comments, and refrain from any sort of personal attack, hate speech, or disparaging rhetoric. Comments not in line with this are subject to removal from the site. "



Comments