Malaysians love and enjoy sports. In fact, there have been a few Malaysians that have made international headlines and gathered attention due to their prowess in their respective field of sports as top athletes.
Defending champions, striving achievers, and rising stars, this article examines the various top Malaysian athletes and what they have accomplished so far.
1. Lee Chong Wei (Badminton)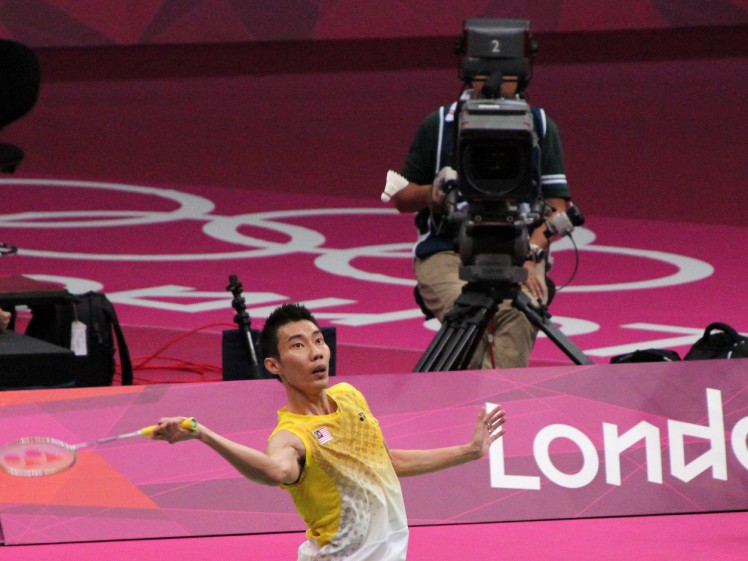 A national hero and a world number one in badminton, Lee Chong Wei is definitely one of Malaysia's most well known athletes. He has received numerous medals and has even been given the title of Datuk due to his prowess for consistently being a top contender in the badminton arena.
Fierce and unwavering, Lee constantly challenges himself to rise above the ranks, being just a shy away from the gold medal and nabbing the silver at the 2012 London Olympics. He managed to claim his ninth Malaysian Open title in 2013, smashing a record previous set by Malaysian shuttler Wong Peng Soon in 1954; and in 2014, claimed his fifth Japan Open title.
Unfortunately in late 2014, Lee Chong Wei served an eight-month ban after testing positive for a prohibited drug. The World Badminton Federation (WBF), after investigations and a hearing, concluded that they did not think Lee Chong Wei intended to cheat, so he was allowed to resume his career. His world ranking suffered as a result of the ban but he's making his way back up.
Earlier this year, Lee Chong Wei won his 11th Malaysian Open and fifth Malaysian Masters titles. He also beat his rival Lin Dan in the semi-finals and World No.1 Chen Long in the finals of the Asian Badminton Championship to claim the prize. Currently ranked as World No.1, Lee Chong Wei continues to act as a source of inspiration for future Malaysian athletes wishing to make a name on the world stage.
2. Nicol David (Squash)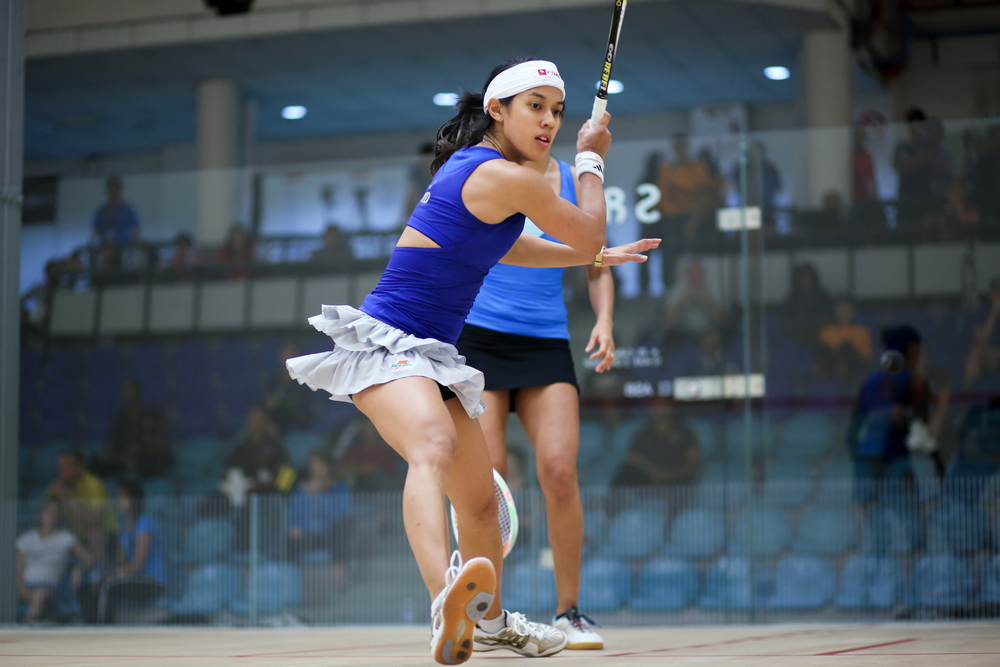 Another top contender in her respective field of sport, Nicol David is another world ranking Malaysian player, this time in women's squash. Similar to Lee, Nicol has also received the title of Datuk due to her outstanding achievements and the level of praise and fame she has brought to the country. According to the World Squash Association, Nicol was a dominant force as number world number one between 206 and 2014 with her 2010 track record harbouring a flawless victory.
She also won all 10 Hong Kong Open titles and all 5 Qatar Open finals that she's competed in as well as 5 British Open titles and a total of 80 Women's International Squash Players Association titles, making her a force to be reckoned with on the squash courts. Her steely determination and her ability to outperform the world's top female squash players solidifies her a place in the pantheon of top Malaysian athletes.
3. Pandelela Rinong (Diver)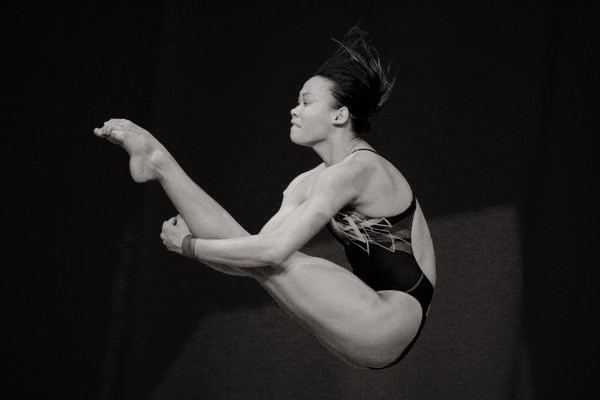 Sarawak born Pandelela Rinong has earned her placed as one of the top athletes and female divers in Malaysia when she made headlines all over the nation as the first female athlete to win a medal at the Olympics, and also the first to win a medal in any sport that was not badminton on the Olympic stage. Her rise to fame came when she managed to nail a bronze medal at the 2012 London Olympics in the 10m diving event.
Her coach further believes that her steady success in the sport of diving will pave the way for a new younger Malaysian generation of aspiring divers, treating diving as a competitive sport capable of bringing medals back for the nation. Pandelela's victory was also not an unexpected one, as she claimed a gold medal at the 2010 New Delhi Commonwealth Games in the Women's 10m Platform and nabbed a silver medal in the World Series in Moscow usually consisting of the world's top divers.
At the London Olympics in 2012, Pandalela won a bronze medal in the Women's 10m Platform, becoming the first Malaysian to win an Olympic medal in a sport other than badminton. In 2015, she became the first Malaysian to clinch a podium finish in the World Aquatic Championships, thus securing her place in the Rio Olympics, the first Malaysian athlete to do so.
4. Anuar Manan (Cyclist)
A professional cyclist and a local Terengganu boy, Anuar Manan has brought the country to new heights by being one of the most successful road sprinters the nation has ever produced. His rise to fame includes performing a hat trick when he became the first local rider to earn three consecutive wins in the Jejalah Malaysia race, as well as scoring various 18 International Cycling Union (UCI) wins across the globe.
His most notable achievement is winning a stage and the green jersey the 2010 professional cycling tournament, Tour de Langkawi. This local rider has also won stages in other big races like Tour of Hainan and the Tour of East Java among others. This makes Anuar one of the top professional cycling athletes this country has.
5. Afiq Ikhwan (Professional Driver)
Afiq is a professional racing driver and although he is only in his 20s, he is on the rise as a talented professional racer. While not as renowned as some of Malaysia's long standing drivers due to his age, his victories and wins places him among some of the best professional racers this nation has despite his youth.
Among the country's top drivers, Afiq has the highest number of win percentages, with a 24.56% win percentage of all his races, has won a total of 14 races, achieved 11 pole positions, and has taken part in 57 races to date (July 2013). This puts him in the top twenty for all four mentioned categories. His highest achievements include finishing third in the JK Racing Asia Series 2012 and second in the JK Racing Asia Series 2011. This racer is definitely one rising star that is starting to garner attention due to his skills behind the wheel.
6. Sazali Samad (Body builder)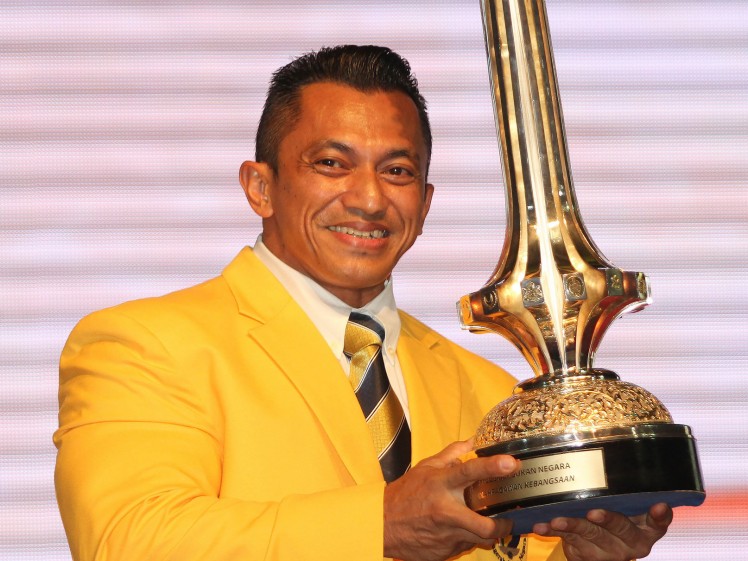 The most successful native body builder that has ever graced Malaysia, Sazali Samad is an extremely built and a loving family man. He has had the muscles and skills to win over eight Mr. Asia titles and eight world titles, including Mr. Universe Bantamweight, to his name.
On the career side, Sazali is a distinguished sub-inspector for the Royal Malaysian Police Force. When not working on building his body at the gym, he has been known to spend time with his loving wife and four kids. He actively takes part in body building competitions and continues to do so even till this day despite being 40+ and won his 10th Mr. Universe title at the 2014 World Body Building Championship in India.
More Malaysian Profiles:



" ExpatGo welcomes and encourages comments, input, and divergent opinions. However, we kindly request that you use suitable language in your comments, and refrain from any sort of personal attack, hate speech, or disparaging rhetoric. Comments not in line with this are subject to removal from the site. "



Comments