Although the everyday routine of commuting to and from the workplace can take an exacting toll on our energy levels, we often put off holiday plans with the excuse that organising the perfect trip seems, in and of itself, like an extensive and draining exercise. Fortunately, in KL, there are myriad ways to transform your weekends in to miniature vacations!
Listed here are just a few of the most popular day-trip locations around Kuala Lumpur, where you can escape the rat race and easily cram as much entertainment, relaxation and culture as you can into a mere 12 hours.
1. Port Dickson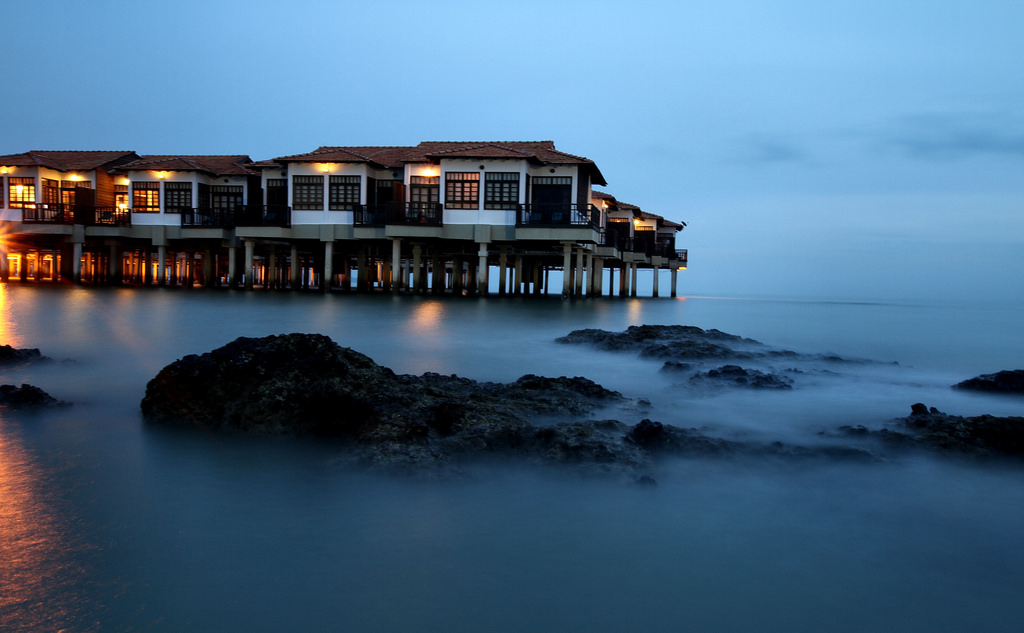 The tranquil waters of Port Dickson provide the ideal retreat from the hustle and bustle of the city. After a mere 90 minute drive from South KL (along the North-South Expressway) visitors can laze on the beach with a good read, snorkel about the shallows, canoe or even wind-surf. Though Port-Dickson is not as famed as other Malaysian beaches (it doesn't hold a candle to Langkawi!), and some stretches are less than clean, it remains a popular spot among tourists and locals alike.
For the guest who wants to soak up some culture as well as sun-rays, Port Dickson is the site of some impressive historical sites. These include the 16th century Portuguese Cape Rachardo Lighthouse, the mysterious "Batu Bersurat" stone inscriptions of Ulama Sheikh Ahmad Makhtum's tomb, and the 19th century Fort Raja Jumaat.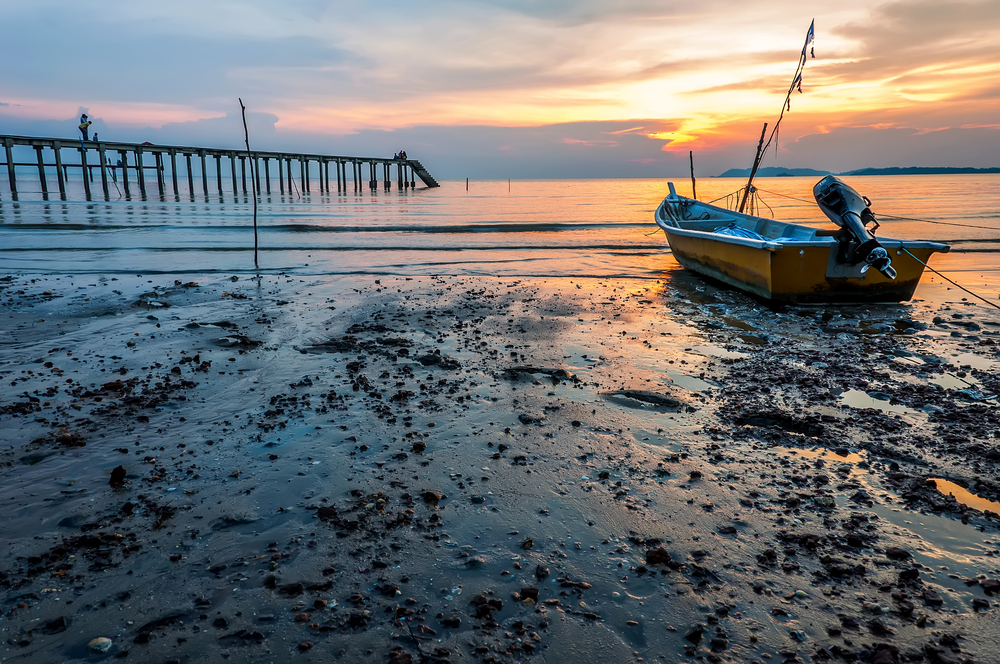 Port Dickson eateries are famous for their seafood dishes. The most delectable options on offer include the exceptionally spicy cili padi and fish cooked in coconut sauce. Restaurants of note include Weng Yin Seafood Village, Restoran Abu Bakar and the scrumptious El Cactus Mexican Fusion Bistro.
Should you want to extend your day trip at Port Dickson, the tropical seclusion of Shorea boutique resort is sure to please. Though there are a number of stylish hotels in the Port Dickson region, the natural wonders offered by The Shorea make it an ideal place to enjoy the attractions of the region both on land and at sea. Day-trippers who want to round off their visit with a stunning sunset-view, a cool drink and a scrumptious meal, should check out The Thistle luxury beachside hotel- which houses the extremely hip Cumulus chill out bar.
2. Putrajaya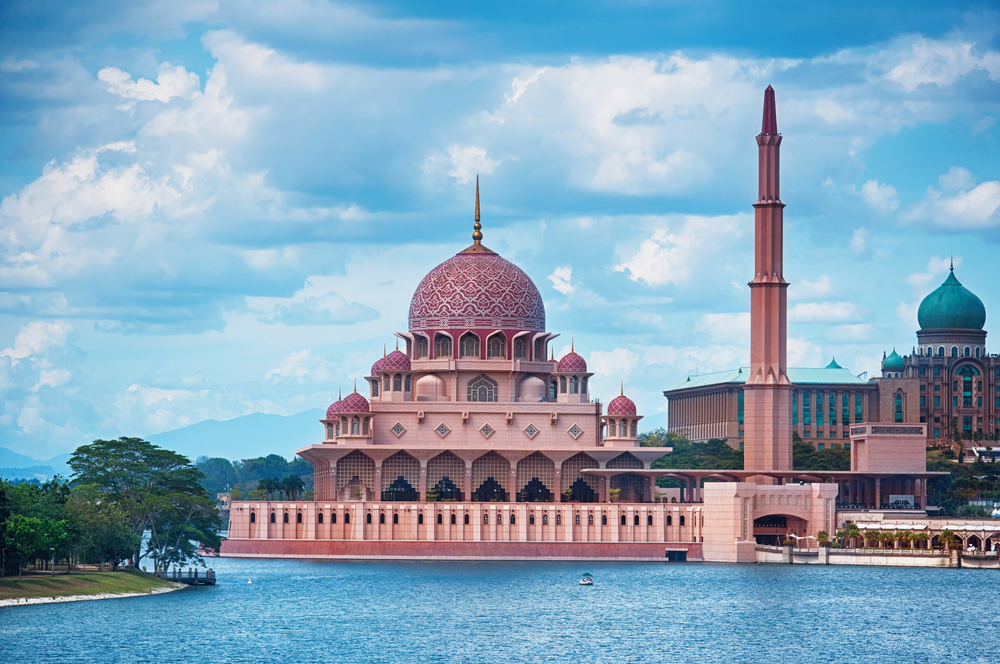 Though the words 'administrative capital' often conjure up images antithetical to what you'd want to get out of a day-trip, Picturesque Putrajaya has more than enough dazzling sites to keep the guest gawking. From the comfort of your own perahu boat (something like a Malaysian Gondala), you can cruise down the great Putrajaya lake and take in stunning views of the Putra Mosque and the colossal Perdana Putra which, though it looks like something out of the Arabian Nights, serves as the Prime Minister's Office.
The sights of Putrajaya City, including the Mosque and Perdana Putra, are as dazzling at night as they are in daylight. However, guests should not expect Putrajaya to be a bustling, night-club filled metropolis. The city is almost purely administrative, and even cafes and restaurants are few and far between. However, this should certainly not dissuade the potential visitor, as there is still plenty to see and do.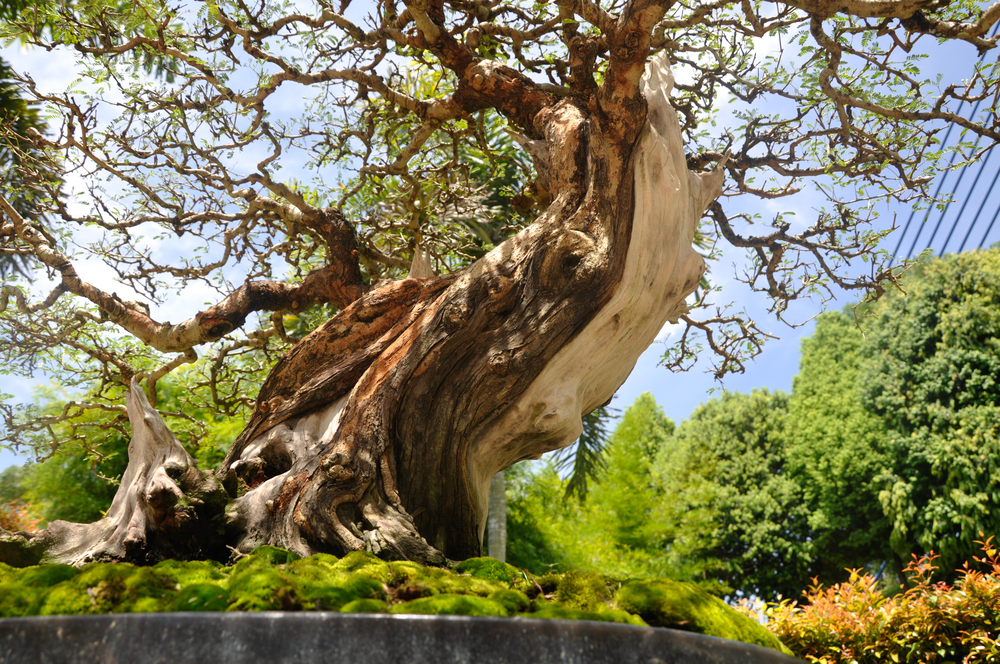 Putrajaya also contains a dazzling Botanical Gardens. Divided into five areas, each with its own distinct theme, the botanical gardens house some of the most vivid species of flora found anywhere on the planet, making them a must for horticulturists of every stripe.
Visitors can round off a day's worth of site-seeing with some retail therapy and a fabulous meal at the nearby Alamanda Shopping Centre. This sleek, modern mall, though smaller than the mega-shopping centres of KL, contains some first-rate fashion and accessory stalls, a cinema, a bowling alley, and an array of quality cafes and restaurants.
It is difficult to procure alcohol in Putrajaya for although several stores and hotels do serve beer and wine, most places do not. Even Alamanda's TGIF is completely dry! For a leisurely day spent amidst some of Malaysia's most majestic architectural wonders, Putrajaya is the place to be.
3. Malacca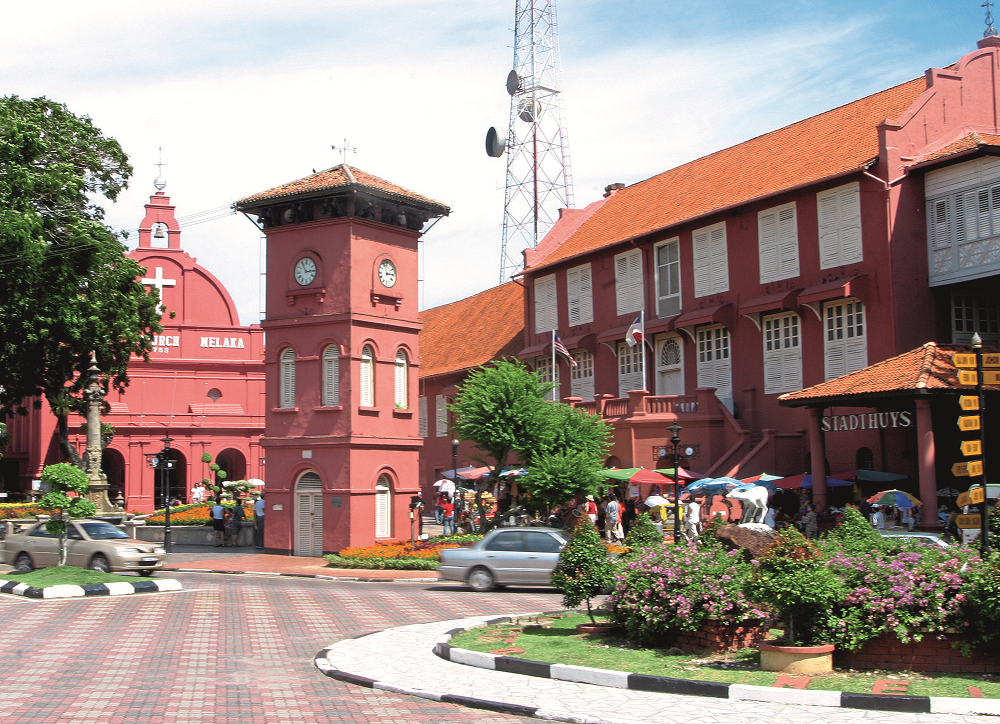 The perfect destination for anyone looking to immerse themselves in Malaysia's rich colonial heritage, the city of Malacca is replete with old-world charm and new-world convenience (though these two spheres clash at times: for example, when one finds a shopping mall across the road from a 500 year old Portuguese fort).  Day-Trippers can enjoy delightful views of the Stadthuys Dutch Church, the bubbling Malacca River and the picturesque buildings that line it all from the colourful comfort of a flower-festooned pedicab.
There are a score of fascinating museums to enjoy, most notably the Maritime Museum which is itself a replica of a Portuguese Carrack. If shopping is more your speed fear not, because Malacca is famous for its night markets. Jonker Walk sells a variety of comparatively inexpensive electronics, knickknacks and antiques, and shoppers are encouraged to haggle with vendors.
Malacca is well renowned for its sublime Nyonya and Peranakan cuisine which is quite inexpensive and sure to satisfy the appetite that builds after a day's worth of sight-seeing. The essence of Malaysia's cultural versatility and resilient traditions can be found on every street corner of Malacca. It is an essential destination for anyone who wants to gain a thorough understanding of what makes Malaysia such an amazing place to live.
4. Fraser's Hill
Though it would be poetically fitting if one were able to take the 'high-road or the low road' to the distinctively Scottish colonial station at Fraser's Hill, taking the Rawang exit from the North-South Highway is the best way to get there from KL (taking roughly 2 hours). Visitors at Fraser's Hill can take in the cool air whilst enjoying a round at the local golf club, enjoy a delicious hot-meal at the Hillview Restaurant, or simply stroll around the overtly English town Centre.
Nature enthusiasts will be pleased to note that Fraser Hill abounds with a variety of wildlife and that several clearly designated hiking trails will take you through the best places to observe the native flora and fauna of the region. Bird-watching events and competitions are regularly held at Fraser's Hill and avid avian enthusiasts from all over the world frequent the area in pursuit of the coveted gift and cash prizes offered. Environmental seminars, workshops and even nature photography exhibitions are also held at Fraser's Hill.
5. Genting Highlands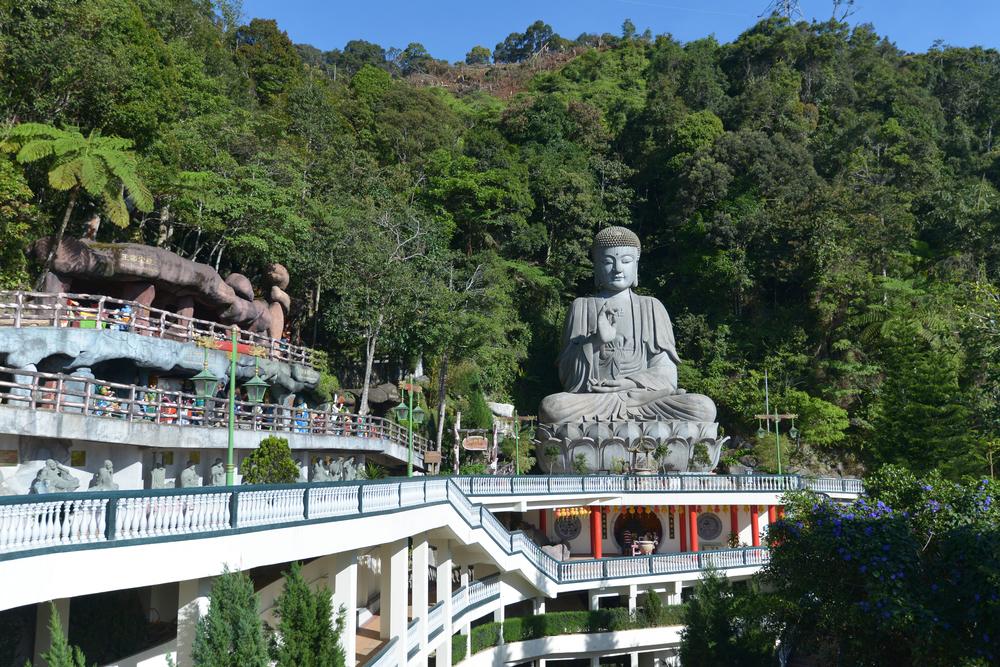 The Genting Highlands, set against the backdrop of the cloud-wreathed Titiwangsa Mountains, is the only place in Malaysia where gambling is legally permitted. The lavish casinos – the largest of which is the Monte Carlo- are open 24 hours, and feature both internationally famous tables – baccarat, roulette, etc – as well as some Chinese games such as Pai Gow and Tai Sai. The casinos are infamous for being quite smoky and completely bereft of alcohol, so although the gambling facilities are not lacking, one should certainly not expect a Las Vegas experience. Anyone looking for a truly astounding casino experience will have to head to Singapore's Marina Bay Sands.
Should the glitz of the casinos not appeal the indoor and outdoor theme parks at Genting pack enough rides and attractions to keep guests both young and old entertained for hours.  All day unlimited passes are available for easy access to both parks at RM45 for children and RM66 for adults.
Anyone considering heading up to Genting Highlands for the weekend should be sure to check out the Arena of Stars which showcases a variety of local and western concerts and performances. Also, if the drive up to the summit sounds too taxing, day-trippers are encouraged to catch the Genting Skyway cable car system from Gohtong Jaya. The cable car system (the longest in South East Asia) goes right to Resorts World Genting, and offers breathtaking views of the surrounding hills and countryside along the way.
6. Janda Baik
Located a mere 30 minutes' drive from KL, the tranquil village-town of Janda Baik provides the perfect escape from the hazy tumult of Kuala Lumpur. Janda Baik is nestled amidst the emerald fronds of the surrounding rain forests, and guests are encouraged to relax and savour the aromatic jungle air whilst enjoying a lazy, clear-water cruise. Thrill seekers can enjoy the water-ways of Janda Baik at high speed by taking advantage of the White Water Tube Rafting trip tours available in the region.
Experienced guides can be hired to take the visitor to the exquisite Ulu Tampit Waterfall, and flying fox and abseiling activities can also be easily arranged. Janda Baik is also famous for its off-road 4-wheel drive adventure tours: the perfect tonic for those who have grown weary of the busy KL roadways.
---
"ExpatGo welcomes and encourages comments, input, and divergent opinions. However, we kindly request that you use suitable language in your comments, and refrain from any sort of personal attack, hate speech, or disparaging rhetoric. Comments not in line with this are subject to removal from the site. "
Comments