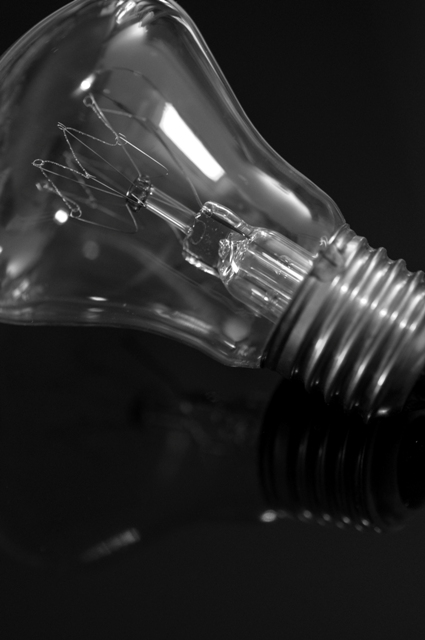 The ability to adapt management practices and business models to take advantage of the rapidly changing global economic environment is a quality that every successful entrepreneur must possess. The Malaysian government has vested considerable energies and financial aid for the acculturation and education of the countries next generation of entrepreneurs. There are some unique and highly innovative individuals who stand above the rest, and who are lauded for the ways in which they have brought their companies to the pitch of international prosperity. These entrepreneurs, a number of which are found here, are most often cited as role models among young and old Malaysian professionals alike.
It takes an individual with rare talent and innovative acumen to transform a defunct carrier business, along with over RM40 million in debts into Asia's most preferred choice for budget air travel. Fernandes was able to take advantage of waning aircraft leasing costs and readily available staff in 2001, and realize the need to create a budget, though still convenient, airline at a time when the economy had tightened significantly.

The sound and savy entrepreneurship of Tony Fernandes does not stop at his Air Asia business. In 2007, his Tune budget hotel chain (for the traveler on the go) also helped contribute to his considerable fortune. Tune hotels, though having only a bare minimum of features, have proven immensely popular amongst low-cost travelers from around the world.
Maznah Hamid's story of success can be likened in some respects to that of Tony Fernandes. She acquired a near bankrupt security company along with her husband for RM5000. Subsequently, Maznah found that running her newly acquired company required taking on a vast array of taxing roles including clerk, accountant as well as manager! Though she and her husband were compelled to move into a slum in order to allow their business to expand, their gamble paid off and today Securiforce has attained a highly respected position of eminence for providing a wide variety of security services, including the safeguarding of transported money, jewelry and VIPs. Maznah has recently attempted to expand into several other sectors including healthcare, hospitality and logistics. Maznah's hard work, diligence, and achievements are emboldened when one considers that she succeeded in an industry almost wholly dominated by men in Malaysia.
Secret Recipe cafes have, since the chain was founded in 1997, become something of a staple mall eatery throughout Malaysia. Over the years, the chain has expanded to Indonesia, Thailand, Pakistan and even Australia. Behind the success of Secret Recipe is Steven Sim who, ever since the early days of his enterprise, focused heavily on brand building whilst creating a menu that encompassed the best of local and western cuisine (most notably cakes). Sim realized how he could implement innovative brand features that would set Secret Recipe above the competition. By maintaining a consistency of quality (demarcated by the distinctive secret recipe logo and wide variety of cakes) whilst also putting a great deal of emphasis on adapting the way the chain operates to incorporate market trends, Sim managed to transform a small, family run café into an internationally recognized franchise. Sim has also cited retaining Malaysian favorites in his international outlets as a reason for his brands success.

The company has been recognized as the 'Largest Café Chain' in the Malaysian book of records, and shows no signs of losing ground.
It is something of a rarity to discover an innovative entrepreneur whose business target is to develop more entrepreneurs: 1000 to be exact, by the year 2015. Andrew Wong, CEO of MAD (Malaysia's largest private incubator), is devoted to aiding business startups with coaching, mentoring and networking services. Andrew's innovative talents can be clearly seen in the way he has adapted MAD to nurture democratic entrepreneurship by making the incubation programs and services affordable for business starters of virtually all income brackets. Andrew Wong has also started a highly influential Boot Camp program for new entrepreneurs as part of the BizStart component of his company. MAD has serviced and incubated over 80 business ventures since its inception, and continues to support over 200 companies through the BizStart component.
This young, multi-talented entrepreneur started his first million ringgit venture (a student agency start up) at the tender age of 20. Since then, Neoh's successes have increased exponentially, from being the youngest contestant ever to win Malaysia's corporate reality TV show, 'The Firm', to co-founding Youth Asia: a collection of companies that provide services to nurture fledgling businesses via social technology. Neoh is currently the CEO of Groupon Malaysia and Groupon Taiwan, as well as general manager of Groupon South East Asia and India. Groupon is the largest e-commerce business in the Asian region, with over 3,000,000 subscribers.

Neoh's innovative genius can be found in the way he has skillfully emulated American group-buying business models and platforms to suit a Malaysian market. He has also shown considerable skill in managing a rapidly expanding customer base effectively.
The innovative prowess of Dr. Lim Kok Wing, founder of the international Lim Kok Wing University of Creative Technology, is perhaps best encapsulated in the hybridized word 'indusity'. Lim Kok Wing has developed state of the art courses which combine thorough, theory-based educational benefits with real-life industrial practices, therefore allowing the student to; in essence, acquire the best of both worlds during their studies. It is the developments of such brave new educational concepts which have helped Dr. Lim Kok Wing catapult himself into a position of international eminence. In addition to implementing successful new curriculums and courses (which fuse the merits of eastern and western modes of education), Lim Kok Wing has also set up incubation business units that are directly attached to University programs. These businesses are, in turn, franchised by students and graduates of the University.

Bridging information gaps has long been the driving motivational force behind Lim Kok Wing's myriad successes, and the campuses that bear his name continue to enjoy a healthy reputation for doing just that.
The simple, free and exceedingly convenient MyTeksi app has been a godsend for the inhabitants of KL who depend regularly on taxis for commuting. The pair of farsighted founders that developed the app have managed to create a highly user friendly platform that selects the taxis that are nearest to the customer, enforces the use of a meter by the driver, and even provides a feedback component through which the customer can give the driver either the thumbs up or thumbs down. The latest version of the app even allows the approach of the Taxi to be seen in real time.

What distinguishes Aaron Gill and Adeline Foo as innovative entrepreneurs is the way they designed their simple app to tackle a variety of problems so frequently associated with Taxis in Malaysia. Issues of security, lateness, and price are overcome via a system that benefits both the drivers (60 to 75% of which are frequently idle and in need of customers) and commuters (who naturally want speedy and efficient service). By way of a simple app harmonizing what Adeline Foo describes as the 'taxi ecosystem', beneficial ripple effects for the Malaysian economy and infrastructure as a whole are effectively sent out.
Homepage Photo Credit: opensourceway, Flickr
---
"ExpatGo welcomes and encourages comments, input, and divergent opinions. However, we kindly request that you use suitable language in your comments, and refrain from any sort of personal attack, hate speech, or disparaging rhetoric. Comments not in line with this are subject to removal from the site. "
Comments