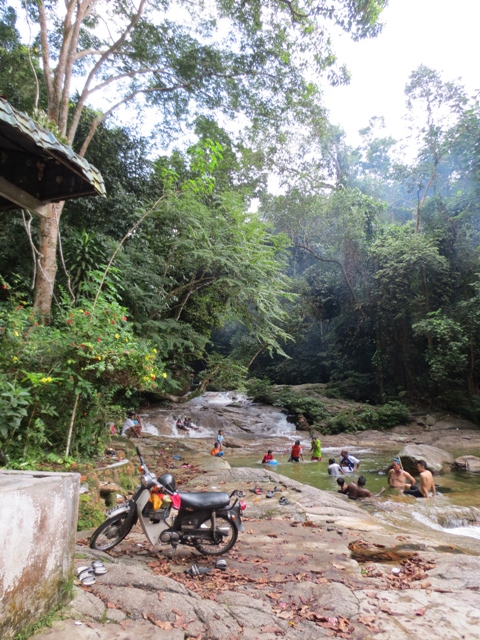 This post was written by Kat Fatland

Sometimes, travel is best when it is unplanned and challenges the visitor to look a little closer at real life. Kat Fatland visits Kampar and is reminded just why travel is important.

Afew months ago, my partner and I took a weekend road trip to a Malaysian town we knew next to nothing about. Unlisted in the guidebooks and only vaguely mentioned on our most frequented travel websites, our "destination" sparked our interest because of other people's apparent lack of it. Left to our own imaginations, the town took on a mystical appeal: what mysteries lay beyond the boundaries of the well-trodden tourist path?
Forgotten Wealth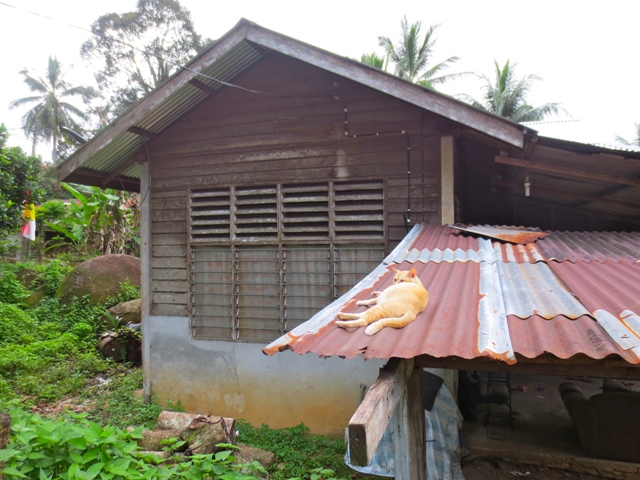 We were headed for Kampar, a moderately small town located in the heart of Malaysia's Kinta Valley, Perak, and what little we knew of the city came in the form of its rather grim history. In the 19th and early 20th centuries, Kampar flourished, with mines covering the landscape of the little town and the people cashing in on the sizeable tin reserves. To some locals, the town's very name seemed a fortuitous premonition of its prosperous future: in Cantonese, kam pou means "precious gold."
However, after a sizeable boom in the 1920s, Kampar slowly began to stagnate. Mines ran dry and were deserted by their owners, and by the 1980s, the "precious gold" city's hapless fate was sealed and travellers chose to circumvent Kampar in favour of Malaysia's new North-South Highway. Nowadays, the town's population stands at about 67,000.
Into The Unknown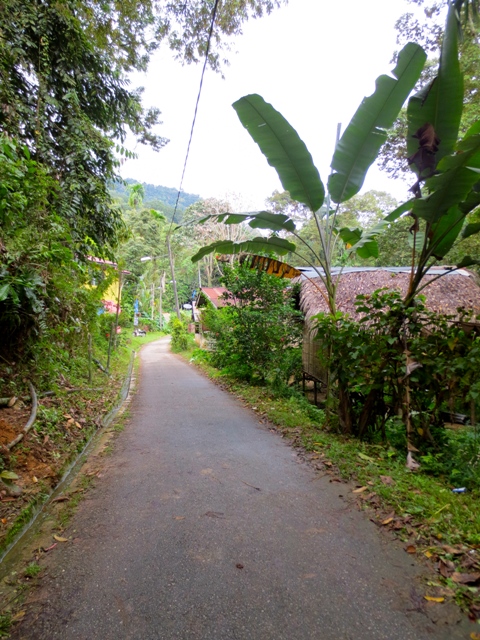 Armed with a cooler full of beverages and a bag of munchies, we set off on our jaunt. The North-South Highway took us all the way to Ipoh but from there we parted ways, turning onto the smaller Highway One. Suddenly, the road burst with colour, and locals were selling rambutans every quarter-mile. Our drive was shaded from the sun by the palm leaves and behind the trees we could spot Gunung Bujang Melaka, the town's most visible mountain.
We were met with a city years past its last legs, a blip of civilization in the midst of a wild and unkempt landscape, pockmarked with the abandoned pools left by past generations' moneymakers. The town's shophouses, mercifully left untouched by the Second World War's famous Battle of Kampar, were mostly shuttered during the late afternoon hour. As we stood at the end of Jalan Idris, one of the town's two main drags, we wondered what to do. We had been neatly plucked out of our comfort zone, and it was up to us to make something of it.
Getting Back To basics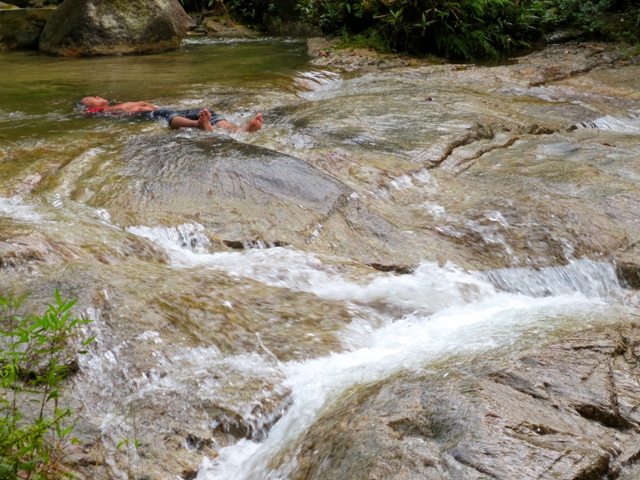 After a late lunch, we decided to take a hike to a local waterfall. We walked through an Orang Asli village on our way up, passing a pregnant kitty atop a tin roof, a family of chickens roosting in a tree, a pathway into the forest blocked by a giant web hosting three eerily still spiders, and an abandoned durian farm.
The rushing water of the falls created a hazy mist that saturated the forest's green hues, making the scene almost mystical. Families with young children slipped into the tranquil pools at the top of the falls, while adventurous teenage boys slid down the slippery rocks into the water below. A laughing mother carried her crying baby back to their picnic blanket as her older child peeked out of the water, giggling in the distinctive manner of a mischievous sibling. Fathers still wearing their drenched swimming t-shirts and shorts stood talking to each other over cigarettes. It was a personal, intimate scene, and as we began our descent, I took note of what a privilege it was to be part of it.
Simple pleasures
We found a lake near our hotel just in time for sunset and, with drinks in hand, watched the brightly-coloured surrounds fade into shades of dark grey. More than a hundred herons gathered in a nearby tree, shaking leaves into the lake and disturbing its reflection. Once the birds quieted, the air was remarkably still. We were beginning to notice things that would seem commonplace anywhere else. Here, in a place we had no reason to be, our senses were heightened.
The next morning, we awoke early to join a group of students on a tour of Gua Tempurung: a four million-year-old limestone cave. We swam frighteningly close to overhanging stalactites in an underground river and had a drink at another lake as a group of picnickers eyed the empty paddleboat station. We ate noodles at a Chinese restaurant next to a table of two men talking business over a pitcher of tea. By the evening, we found ourselves slipping into routine, watching the sunset with a beverage in hand.
Being Challenged
The activities of the trip itself certainly don't sound exotic, but what Kampar lacked in popular tourist attractions, it made up for in food for thought. The trip afforded me ample time to reflect on my travel sensibilities, and I realised how easy it's become to view travel as a purely hedonistic pursuit.
Plenty of tourist destinations accommodate for this: boutique hotels offer complimentary massages and interesting restaurants serve local delights for a non-local price. With the glut of tourist information out there, it's a breeze to figure out everything about a trip before even setting foot from the front door, but that method of travel barely leaves any room for real discovery. Our trip reminded me that there's something to be said for relying on serendipity and blind luck – at least occasionally.
Kampar offers no spectacular view of history like Angkor Wat, and no mind-boggling natural diversity like Kota Kinabalu Park; what it offers instead is an intimate view into the subtle ecosystem of a small town. A trip like this allows time to reflect upon just how far you are from your own neighbourhood, and what it means to be in someone else's. Perhaps most interestingly, it also gives tourists a chance to adjust to the lifestyle of a town, instead of the town adjusting to theirs.
Life offers a few great lessons to the outsider looking in. You might not come away with a relaxed mind and massaged body, but you'll undoubtedly come away with a richer understanding of what it means to travel.
——————————————————————————————————–
Kampar
Getting There: The ETS train service that connects KL and Ipoh has certain services that stop at Kampar railway station. Long distance buses connect Kampar with Butterworth, KL, and Singapore. There are also local bus connections to Ipoh, Teluk Intan, Tapar, and Malim Nawar. To drive from KL to Kampar takes around two hours.
Where to Stay: There are a number of simple hotels in Kampar, including the Regal Hotel (www.regalhotel. biz) and the Hotel Siswa (http:// hotelsiswa.blogspot.com). For something more established, try the three-star Grand Kampar Hotel (www.grandkamparhotel.com.my).
———————————————————————————————————
Source: Senses of Malaysia May-Jun 2013
What are your thoughts on this article? Let us know by commenting below.No registration needed.
Comments