In the past, the music scene in Malaysia didn't garner enough international awareness due to a lack of exposure. That all changed however, with the widespread use of the Internet and its social networking capabilities. In today's day and age, sharing your music with the masses is just as easy as a couple of clicks on a mouse. Thanks to a better sense of exposure and an increase in creativity among Malaysian artists, the local music scene is starting to accumulate both local and international fans. Here are eight of the most popular Malaysian artists, each showcasing their own unique take on music.
1. Bunkface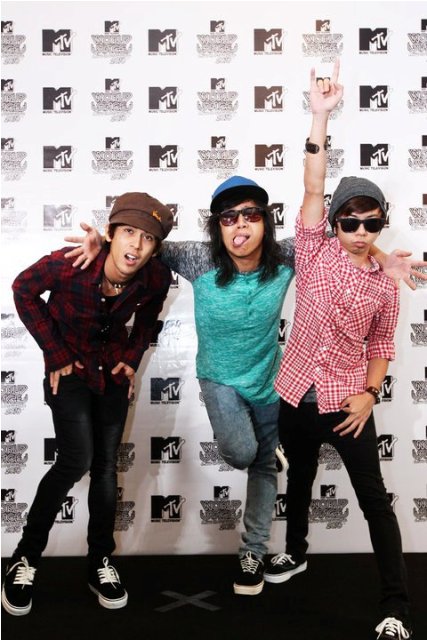 Photo credit: Facebook
Formed in 2005, Bunkface is an award winning pop punk band originating from the city of Klang. They draw inspiration and style from successful American punk bands such as Sum 41 and Green Day. Already having three albums under their name, they have played both on Malaysian soil and on international grounds, in nations such as the UK, Australia, Hong Kong, and Indonesia. Popular among teens and young adults who enjoy punk rock tunes, Bunkface shows no signs of slowing down thanks to support from their multi-national fans. They also managed to pull in a large crowd to a public sing-along in Bukit Bintang, which in turn became the largest sing along event in Malaysia. Although their popular songs are more English based, they also perform Malay songs.
2. Kyoto Protocol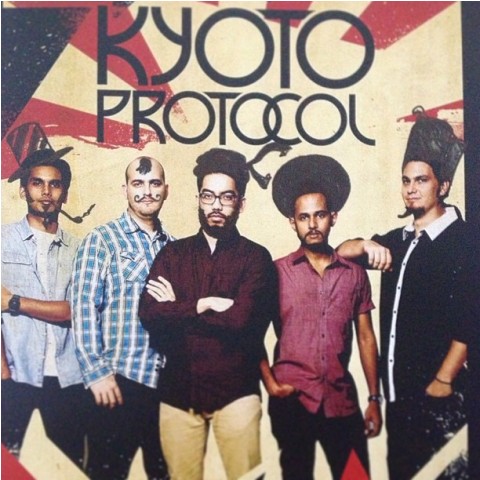 Photo Credit: Facebook
Having a sound that consists of a mix of indie, pop, and rock, Kyoto Protocol is a fairly young band that is paving the way for aspiring rock musicians in Malaysia. After being spotted during a performances on the local circuit, they signed onto a label and released a 5-track album in 2011 called "An Album", with one of their songs successfully receiving frequent airplay on local airwaves. Their first exposure to the big stage saw them playing an opening act for American psychedelic rock group MGMT, after being hand-picked by te band themselves. Since then, they have continued playing various other big festivals, including having their own spot during the 2013 Future Music Festival Asia in Malaysia.
3. Yuna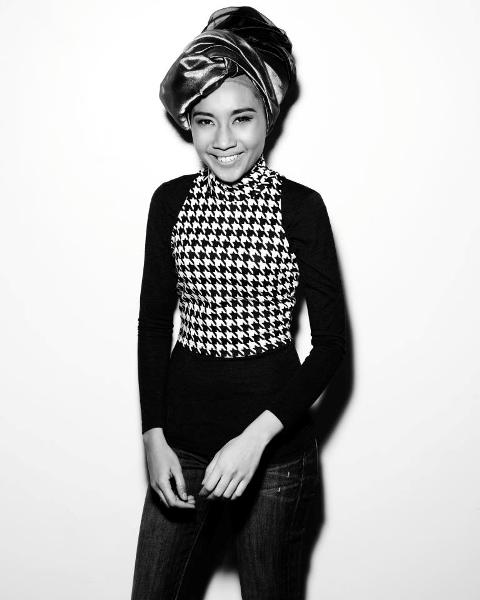 Photo Credit: Facebook
Having a melodious and entrancing voice, Yuna is a Malaysian singer-songwriter who has managed to achieve international success. Mainly performing acoustic indie type songs, she has proven to be a rising star thanks to her vocal capabilities and accomplished accolades. To date, she has released four albums and has collaborated with other famous US artists to produce music, including some that was featured on the soundtrack of 'The Croods', a DreamWorks Animation movie. While she sings in both English and Malay, her English songs have allowed her to attract a wider fan base. Already a hit in Malaysia, she continues to charm local and international audiences with her lyrical prowess and alluring voice, even signing on with a notable American label for future promising productions.
4. They Will Kill Us All
Photo Credit: Facebook
Experimental indie pop 5-piece group They Will Kill Us All is a KL based group that produces delightfully pleasant music. Playing music in a style slightly akin to Coldplay, their songs are easy to digest, appreciate, and enjoy. While they have slow melodic tunes that appeal to a wider audience, they also have a few tracks that feel more rock influenced than pop, all while still managing to contain their signature feel. Like most upcoming Malaysian artists featured on this list, they also produced a few songs in Malay, although they are primarily an English singing band. Their latest album, "Sirens", is instantly likeable and refreshing to those who enjoy quality music made by the usual fare of instruments with a slight dose of synthesizer beats. This unique group is definitely one to look out for in the years to come.
5. Goldfish & Blink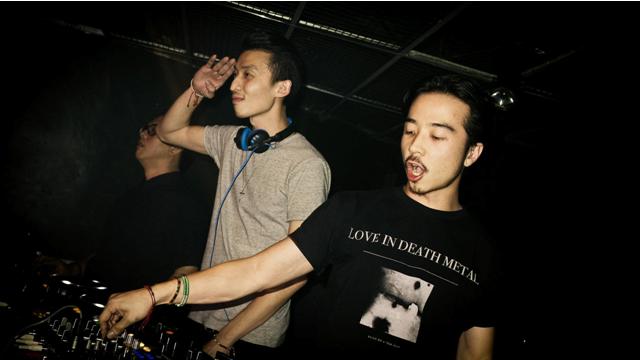 Photo Credit: Facebook
Two of the best Malaysian DJ's, long time buddies Goldfish and Blink have come together over recent years to fuse their musical tastes into a single entity. Already having extensive experience spinning individually, the two have come together and released an album in the last year with much fanfare from the local music community. One of their most notable accolades in the past was closing the show for the world's number one DJ, David Guetta, which they mentioned is the biggest event they have ever done. These artists note that people should have an open mindset when listening to music, therefore encouraging people to discover new melodies, tunes, beats, and rhythms.
6. Deer Society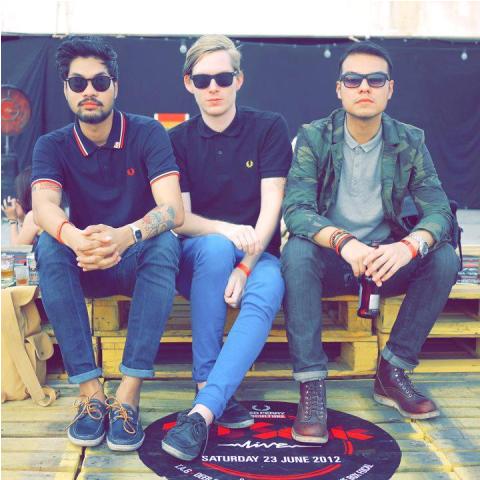 Photo Credit: Facebook
Party animals Deer Society consists of three friends who seek to create an unforgettable experience for the masses. They refer to themselves as a culture collective, and have thrown funky and catchy alternative dance beats into the KL clubbing scene. Known for having wild parties with the aim to "let everybody have a good time", the trio of artists typically perform live to an audience of trendsetters and hipsters throughout various locations in the city. Their remixed tunes get people moving and grooving on the dance floor with rhythmic, catchy, and syncopated patterns. They also played to a large crowd during the 2013 Future Music Festival Asia.
7. Twilight Actiongirl

Where Deer Society consisted of a trio of friends with musical talents, Twilight Actiongirl pushes that number up to four. The group frequently spins at Zouk Club KL on Friday nights and was born out of frustration with the local mundane club scene that stick to generic dance and hip-hop music. Their mission is to open people's minds and ears to new and vintage music that the general public might have overlooked. Their eclectic tastes range from old school pop rock all the way up to vintage soul, with electronic music forming the core, making for a truly unique sound base.
8. Mr. Fluff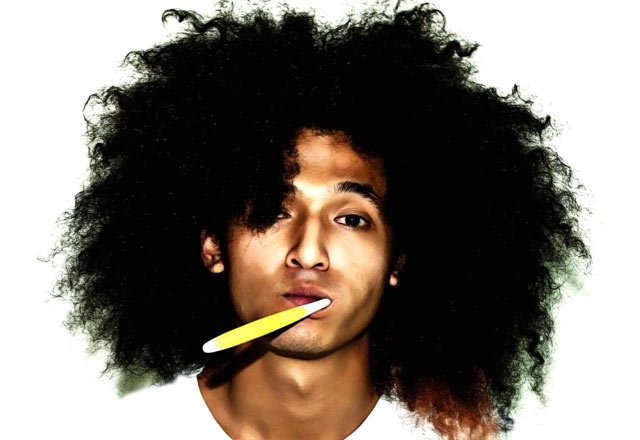 Mr. Fluff aka Bo Amir Iqram, is a local electro house DJ that turns tables both in Malaysia and Australia. Known for his love of music and his party boy attitude, Mr. Fluff has been supported by international DJ's for his works and has graced cities and clubs the world over. He has also had the chance to share the dance stage with many other international acclaimed DJ's, such as Bloody Beetroots, Chemical Brothers, and Paul Oakenfold, to name a few. Besides being a DJ, he also extends his musical talents as a singer, songwriter and a producer.
More Malaysians You Should Know:
---
"ExpatGo welcomes and encourages comments, input, and divergent opinions. However, we kindly request that you use suitable language in your comments, and refrain from any sort of personal attack, hate speech, or disparaging rhetoric. Comments not in line with this are subject to removal from the site. "
Comments