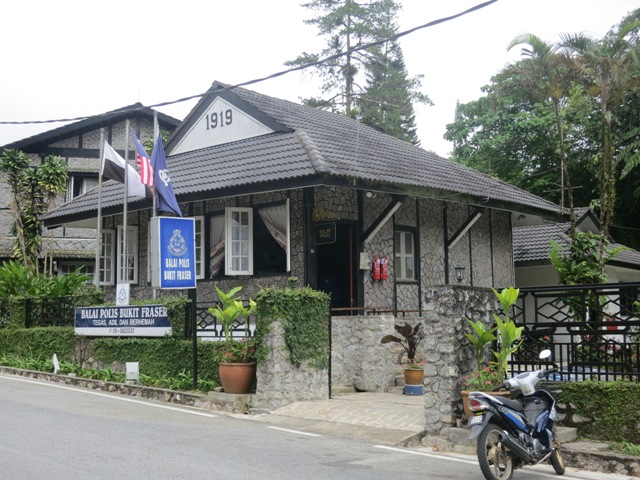 Too oft overshadowed by other hill retreats, Fraser's Hill deserves a place in your heart thanks to its charming attractions and its curious history. Sarah Rees took a trip.
While it may only draw the bird-loving, binocular-wielding crowds these days, Cameron Highland's little brother deserves to be visited and celebrated, not least because its transformation from dense, forbidding jungle to dainty colonial hill station was something of a quirk of chance.
Fraser's Hill was, to all intents and purposes, unlikely. This hilltop in the Titiwangsa range was deemed too high and treacherous for the colonials to bother with, and it was only when a reclusive Scotsman, lured by the prospect of tin and wealth, established himself up at 1,500m above sea level did this patch of wild nature take its first steps towards the weekend escape destination it is today.
The Mysterious Mr Fraser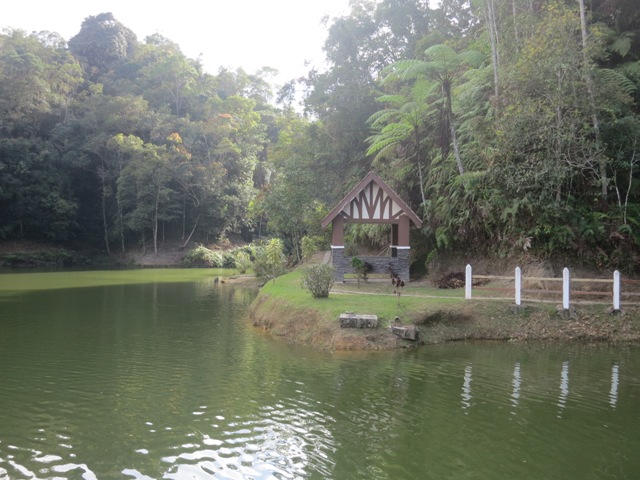 Robert Louis Fraser is an obscure figure, and one of many solo Brits that moved through the world seeking something they were unable to find. An accountant by profession, Fraser had left his native Scotland for Australia on an unsuccessful hunt for gold, and then washed up in Malaya in the late 1800s on the trail of tin. By 1894 he was in his late 50s, living alone in a bamboo-and-attap hut on a dusty road in Tras, organising a transport system to move precious tin by bullock cart to Kuala Kubu and something caught his fancy; an unexplored hill top, and the lure of tin at the peak.
"No one now living seems to know when he moved from Tras to the mountaintop nor when or how or why he left it," writes Sir George Maxwell of Fraser in a document regarding the hill station's beginnings. What can now be assumed is that, under a veil of secrecy, Fraser explored the "mountaintop", discovered tin, and consequentially set up a mining establishment complete with gambling and opium dens to enable him to win back all the money paid in wages to his Chinese workers.
"There was no mining lease in the name of Robert Louis Fraser," continues Maxwell, yet the lack of paperwork didn't stop Fraser mining until the tin was gone, and then disappearing, leaving the settlement to be reclaimed by the forest.
A Good Spot For A Hill Station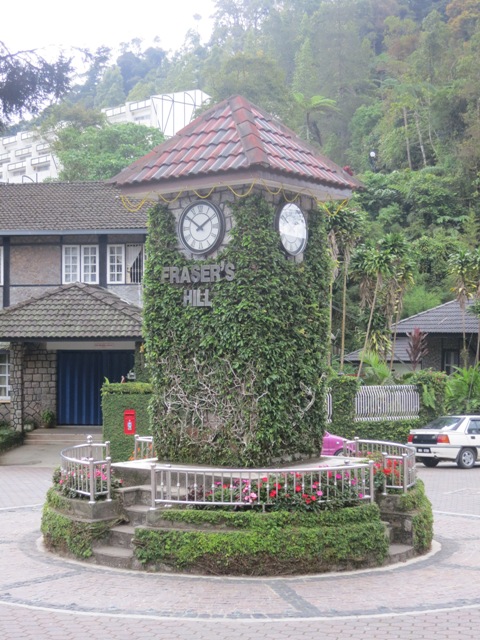 "Fraser's Hill" – as locals still called it after Fraser's exit – would have remained lost to the wilderness were it not for two holy men and a fortunate coincidence. The year was 1917 and the Bishop of Singapore and the Chaplain of Selangor were on holiday, staying at the rest house located at the base of the hill. Feeling the urge for a walk, the pair packed up their lunch and headed upwards, stumbling upon the remains of Fraser's home and a charming, cool environment that seemed ideal for a hill top escape.
The two men were quick to inform the British government of their find, and "their visit coincided with a desperate popular longing for a hill station" explains Maxwell. "If Cameron's Highlands had been rediscovered at that time, the government certainly would have been disinclined to develop." As luck would have it, Cameron's Highlands was still lost in the forest, and the government threw their weight (and money) behind a hugely ambitious project to carve a road leading up to Fraser's Hill and establish some sort of presence at the summit.
Driving up the smooth road today, it is easy to forget that carving such a thing in the tangle of vegetation on a sheer hill side was a "formidable task", and yet it was managed. By 1922, the settlement of Fraser's Hill spread for 140 hectares and contained a hydraulic dam for water supply, nine bungalows, four houses, three private homes, a post office, a police station, a clinic, a country club, and the country's first golf course up on the new hill station.
Fraser's name survived, even if the eponymous founder vanished into thin air, and the colonial population were invited to begin taking their tea on the lawns of the country club in the cool climate they so desired.
Fraser's Hill Today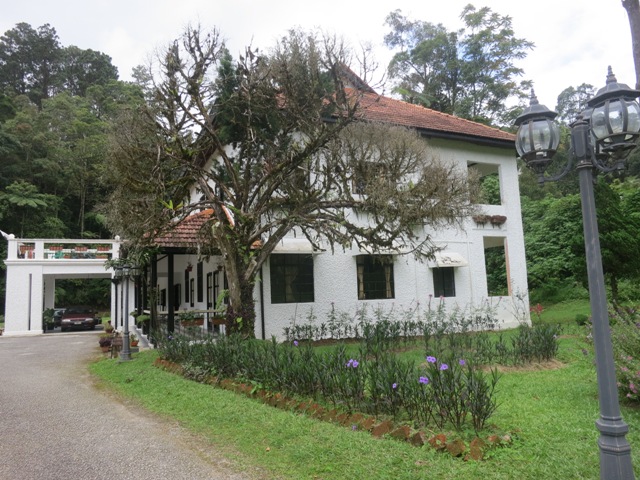 The remnants of the heydays of colonial Europeans can still be enjoyed at the summit of Fraser's Hill today, the Tudor-architecture of the buildings standing testament to those forgotten days. The clock tower remains the centre of the town, and various old bungalows and charming brick buildings dot the winding roads, compact and mercifully free of the tourist tat of Cameron's.
The cool temperatures continue to be the major appeal – the thermometer only strays between 17 and 25 degrees year round – and walkers rejoice in the lack of sweat by taking to the various jungle paths, many of which were cleared by the colonials and combine nature with history on their winding routes.
Bishop's trail commemorates the bishop who "discovered" Fraser's settlement, while Maxwell trail nods to Sir George and his involvement in the project. Kindersley trail remembers RCM Kindersely, who was part of the Fraser's Hill Development Committee, while the Hemmant trail takes visitors past some more recent history – a Japanese communication centre still lurks in the undergrowth, and it is said that a vault nearby used to hide valuable documents during the occupation.
Visitors to the hill top can't help but be impressed with this small but perfectly formed hill station, and while it may not be as developed nor as splendid as the Cameron Highlands, it is worthy of a visit purely because it's conception was so unlikely, and its tale so curious.
Maxwell may have been writing over a hundred years ago, but his words remain true even in this modern age when he says: "Fraser's Hill will always be the most exquisite and the most dainty hill station in Malaya". Don't overlook it, take a trip and breathe in the cooling air of the past.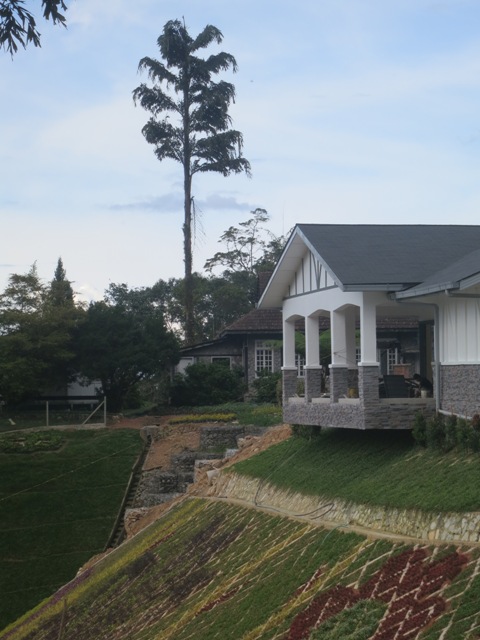 ———————————————————————————————————
Travel Guide
Getting There: Fraser's Hill is located 104km from KL and 188km from Ipoh. No buses or trains connect the hill to the nearby towns, so a car is necessary for reaching the summit. There are no petrol stations on Fraser's Hill, so make sure you fill up before you go.
What to Do: With over 250 different species of bird to be found in the surrounding forest, Fraser's Hill is a paradise for bird watchers. There are many trails (of various difficulties) for hiking and walking, and ponies can be ridden. The golf course has nine holes and is small but challenging, and historical significant – this is the oldest course in the country! Paddle boats can be taken out on Allan's Pond, while the Jeriau Waterfall is good for a picnic outing. Visit the Fraser's Hill Nature Education Centre for maps, guides, and tips.
Where to Stay: There are various different accommodation options depending on your budget. For a colonial experience, fork out for The Smokehouse or Rompin House (the latter can be rented in its entirety), while the budget options include Shahzan Inn. Frasers Silverpark Resort offers apartments for those looking to stay for longer.
———————————————————————————————————
Source: Senses of Malaysia May-Jun 2013
What are your thoughts on this article? Let us know by commenting below.No registration needed.
---
"ExpatGo welcomes and encourages comments, input, and divergent opinions. However, we kindly request that you use suitable language in your comments, and refrain from any sort of personal attack, hate speech, or disparaging rhetoric. Comments not in line with this are subject to removal from the site. "
Comments