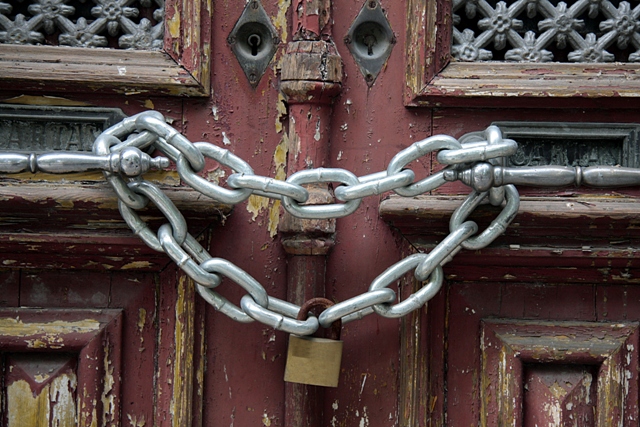 Security is a growing concern for many Malaysians, with the media (social networks included) ablaze with constant reports on all sorts of crimes. Expats who try to make a life in this tropical nation may find themselves worried about their own safety and those of their families. This article aims to explain and educate foreigners unfamiliar with rising neighbourhood security trends about utilizing private security organizations in most Malaysian neighbourhoods.
Crime Woes
While officials have argued that there have been a reduction in crime over the past years, critics, as well as the public, have noted otherwise as they feel that the drop in reported crimes could be due to a lack of apathy about seeking police help. The public opines that they feel unsafe, even in their own homes, as burglaries, snatch thefts, and household break-ins are becoming more rampant. This sparked neighbourhood communities to start commissioning private security companies to guard and protect their communities during the night. These guards are hired to be ideally responsible for keeping the specified area safe from harm's way by calling officials and warding potential criminals away.
The Rising Trend of Neighbourhood Security
According to an article on neighbourhood security by the News Straits Times, guarded and gated communities range from the most basic housing neighbourhoods with some form of restricted entry to the most elaborate with shared recreational facilities such as swimming pool, club house and golf course. While the latter tends to be gated areas catered for more affluent individuals who can afford a higher standard of living, the same cannot be said for middle-class families, who solely rely on private security guards to patrol and protect their communities when they are fast asleep.
The most common types of gated and guarded communities are:
Elite community – An upper class high-income community that focuses on exclusivity and status in which security is one of the major concerns.
Lifestyle community – Usually consists of retirement communities, leisure communities, and suburban 'new towns' that offer activities such as golfing, horseback riding, and resident-orientated leisure activities.
Security zone community – The most popular type of guarded and gated community, offering housing development surrounded by fences or gates with guard services. Singles, couples, or families looking for peace of mind, albeit not at a premium cost, are attracted to such neighbourhoods.
Security zone and lifestyle community – These neighbourhoods are usually found within a city center, where both security aspects and lifestyle facilities are provided for its residents. Potential property buyers are typically upper-middle to high-income groups looking for added advantages in addition to enhanced security.
The article notes that on a positive side, the growth of gated and guarded properties can be correlated to a more affluent and informed society. While that might be the case, there are others who further note that neighbourhood security is a shared responsibility between the police force and citizens.
The Next Step
A recent article by the Malaysian Digest says that greater police presence in strategic locations along with enhanced training in collaboration with the military are measures to be implemented by recently appointed Home Minister Datuk Seri Dr Ahmad Zahid Hamidi. He said that these approaches were vital towards reducing crime rates, especially in the streets and cities of Malaysia's cities and towns.
Besides an increase in police effort, the article further notes that neighbourhood communities should also have a role to play in combating crime. Night patrols conducted by neighbourhood committees allows eligible male residents the opportunity to provide extra ears and eyes for our boys in blue and is an effective way of boosting public safety. Crime is an undeniable factor for any developing or developed nation. That being said, while police efforts need to be increased, the same can be said for Malaysian residents, who should lend a hand and look out for others in their vicinity with a good heart.
---
"ExpatGo welcomes and encourages comments, input, and divergent opinions. However, we kindly request that you use suitable language in your comments, and refrain from any sort of personal attack, hate speech, or disparaging rhetoric. Comments not in line with this are subject to removal from the site. "
Comments