Fellow Asean member the Philippines offers a mind-blowing variety of tourist activities, destinations, and edibles spread across 7,000 beautiful islands. Manveen Maan takes a look at some of the archipelago's best offerings to tempt expats across the sea to this somewhat underappreciated tourist spot.
Manila
The capital city is probably best known for 1975 showdown between boxers Muhammad Ali and Joe Frazier, aptly titled "Thrilla in Manila." Post big boxing match, Manila continues to attract adventurous thrill seekers, eager to soak up the rhythm of life in this big bustling city. Few people realise that this capital is a centre for performing arts in Asia as well as boasting stunning historical architecture that is the envy of its neighbours, namely in the Plaza San Luis and Fort Santiago areas.
Chocolate Hills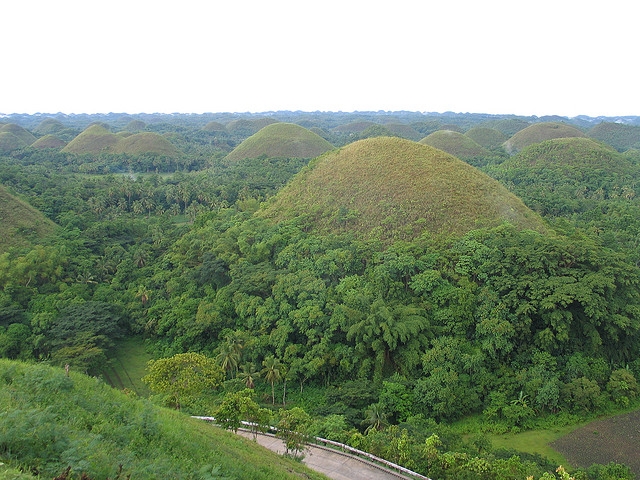 Photo Credit: Dave Q, Flickr
The deliciously named Chocolate Hills is a series of 1,268 perfectly symmetrical, haycock-shaped hills that rise 30m above the ground. Known now as a National Geologic Monument, these unique rock formations were cast after millions of years of evolution and are spread out in the towns of Carmen, Batuan, and Sagbayan. The hills get their name from their resemblance to chocolate bonbons when their grasses turn brown at the beginning of summer. Other hills with a commanding view of the surrounding islands include Banat-I and Elly in the capital city of Tagbilaran, Himontagon in the town of Loay, Sampoangan in Calape, and Ilihan in Jagna.
Cebu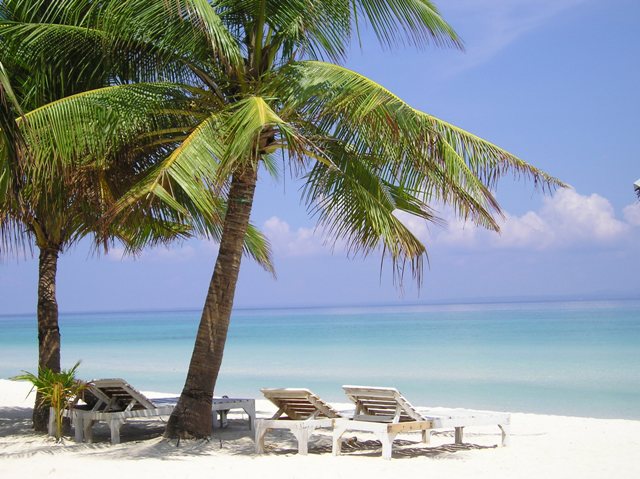 Despite not being as well-known as that other island (ahem, Boracay), Cebu is still every traveller's idea of a fantasy tropical island come true – balmy weather, pristine beaches, crystalline waters, and luxurious resorts complete with the amenities of modern living. Cebu is where the Portuguese navigator Ferdinand Magellan planted the Cross of Christianity in the name of Spain in 1521, and has since blossomed into a choice tourist destination.
Metropolitan Cebu, the country's second biggest metropolis, is home to hotels, shopping malls, entertainment halls, casinos, and golf fairways that cater to every tourist's tastes. The rest of Cebu's 166 islands and islets are fringed with sandy beaches and gin-clear sapphire waters teeming with marine life – perfect for diving enthusiasts.
Banaue And The Rice Terraces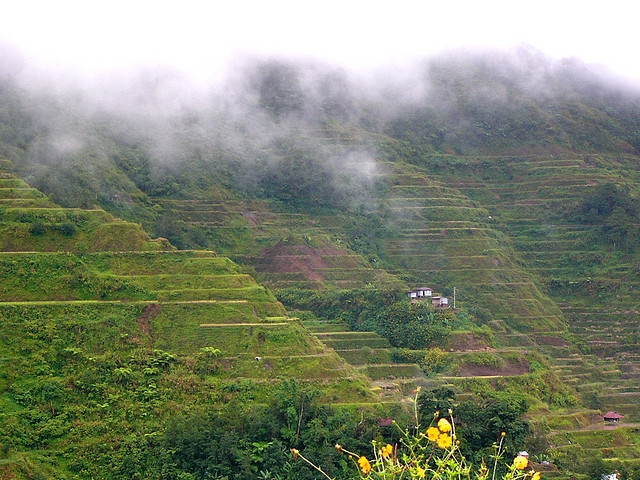 Photo Credit: MikeOCampo, Flickr
Listed as a UNESCO World Heritage Site, Banaue and the Rice Terraces are one of the Philippines' most popular attractions. The breathtaking terraces were built (largely by hand) as an irrigation system on the hills overlooking Banaue over 2,000 years ago. The terraces are located approximately 1,500m above sea level, cover about 4,000 square miles of mountainside, and are fed by an ancient irrigation system from the rainforests above the terraces. Much like the pyramids in Egypt, people often marvel at how the terraces, still in use today, could have been built by the Ifugao tribesmen with only primitive tools.
Vigan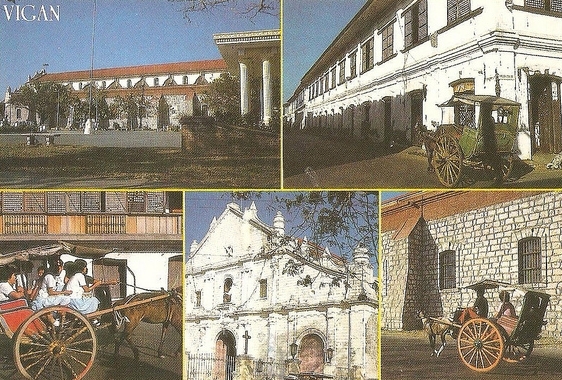 Photo Credit: Janie E, Flickr
Vigan was one of the oldest Spanish settlements in the country and founded in 1572 by Juan de Salcedo who patterned its design after Intramuros (Old Manila). Today, Vigan retains much of its 18thcentury Castillan architecture, seen in some 150 stone houses which stand in the town's Mestizo District. Many are still in good condition and some have been turned into cozy inns, museums, and souvenir shops. On the hit list for tourists is St. Paul's Cathedral, built by the Augustinian friars, while the Archbishop's Palace is a rich repository of religious artifacts from the Ilocos region. Viganos also remain true to their traditional crafts, notably pottery and handloom weaving.
Bohol
Photo Credit: movito, Flickr
Bohol Island draws large numbers of visitors who come to admire its beaches and Spanish colonial architecture. It is also home to the Tarsier, the world's smallest primate and a creature only found on the islands of Southeast Asia. The coastalwaters around Bohol offer excellent divingamong coral reefs, and the island is also home to more than 1,400 caves for visiting and exploration. The nearby Panglao Island also houses several beach resorts and it is easy to hop between the islands, with boats and kayaks being the most popular option. Hot tip: Keep an eye out for dolphins – they have been known to make appearances.
Tagaytay City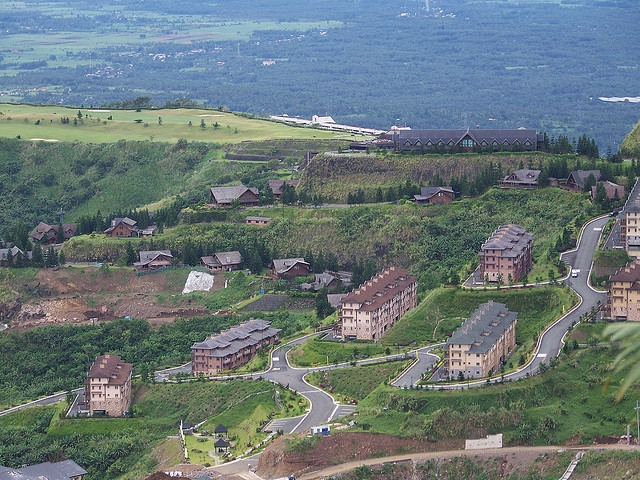 Photo Credit: Puck777, Flickr
Tagaytay is a popular tourist location for Filipino families as well as overseas visitors. The volcano island at the center of Taal Lake is one of the most famous natural attractions in the Philippines, while the Enchanted Kingdom is a Disney-style theme park that attracts families and kids. Other popular destinations in and around Tagaytay City include the Pagsanjan Falls, The Flower Farm, and the 18-hole golf course at Tagaytay Highlands. With its cooler climate and clean air, Tagaytay City is the perfect place for leisure activities like picnics, horseback riding, camping, golfing, and sightseeing just a hop, skip, and a jump from Manila's NAIA International Airport.
Baroque Churches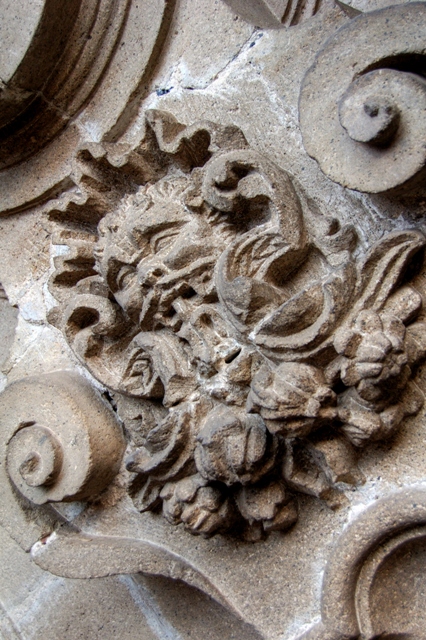 Amidst all of the beautiful architecture the Philippines possesses, its Baroque churches are among the few remnants of Spanish colonial architecture from the late 16th century. An interpretation of the European Baroque style by Chinese and Filipino craftsmen, these inimitable churches are particularly interesting due to their emphasis on the massive, carved buttresses for added support in case of earthquakes. Manila boasts one such church – the Immaculate Conception Church – located in Intramuros (or Old Manila). The most impressive buttress design can be seen in the San Agustin Church in Paoay, Ilocos Norte, which also exudes Javanese architectural elements. The Santo Tomas Church in Miag-ao, Iloilo has the most impressive façade with its detailed carvings – definitely one not to be missed.
Taal Volcano
Photo Credit: therealbrute, Flickr
Taal Volcano is a freshwater lake in the province of Batangas, on the island of Luzon and is the country's third-largest lake as well as one of the world's lowest and smallest volcanoes. This is a popular tourist hub due to its proximity to Manila (just a day trip away), and a visit to the volcano guarantees an adventure like no other. Tourists have the option of trekking or riding on horseback to reach the magnificent crater, and then hike down its slopes as smoke emanates out of the earth to release its steam. During this trip up and down the mountain, visitors are treated to a stunning view of the lake and its surroundings.
Palawan
A source of pride for the Philippines, Palawan is widely recognised as one of the premier eco-tourism spots in the region. Its environmental and sustainable tourism programme has inspired many and draws thousands to its shores every year.
Nothing defines Palawan more than the water around it. With seascapes the equal of any in Southeast Asia and jawdropping aquatic wildlife, the Philippines' most sparsely populated region is also its most enthralling. Skim along in longboats or kayaks around a maze of uninhabited islands or head to the south, where the landscape is more rugged, to explore jungle-clad mountains. Diving, island-hopping, and snorkelling trips in the Bacuit archipelago and Calamianes group manage to captivate both adventure seekers and those wishing to unwind.
Boracay Island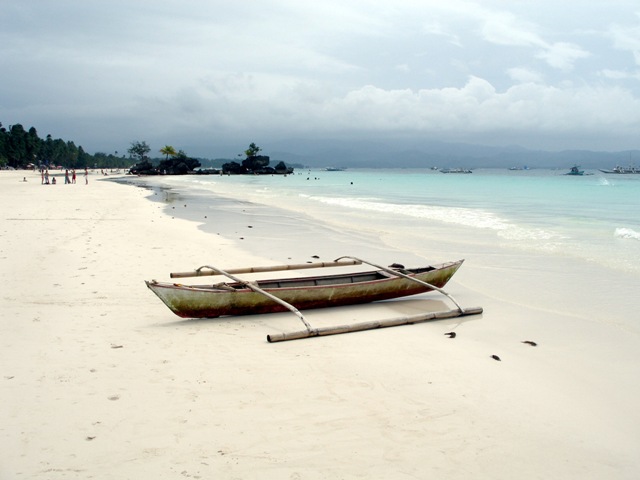 Consistently on the list of the best beach destinations in Asia, Boracay manages to secure its place in the tropical paradise stakes because of its white, fine, sugar-like sands along the famous White Beach. Besides its stunning scenery, Boracay is also known for its delicious gourmet food, red-hot nightlife, cool adventure sports, pampering spas, luxurious resorts and a taste of the bohemian lifestyle just an hour's flight from Cebu or Manila.
———————————————————————————————————
Source: The Expat June 2013
What are your thoughts on this article? Let us know by commenting below.No registration needed.
---
"ExpatGo welcomes and encourages comments, input, and divergent opinions. However, we kindly request that you use suitable language in your comments, and refrain from any sort of personal attack, hate speech, or disparaging rhetoric. Comments not in line with this are subject to removal from the site. "
Comments