Malaysia is a country that enjoys sports. Home to a variety of prestigious local and international sporting events, athletes around the world have flocked to participate in these tournaments. With so many championships happening around the country, this article lists some of the most notable sporting events throughout Malaysia.
Le Tour de Langkawi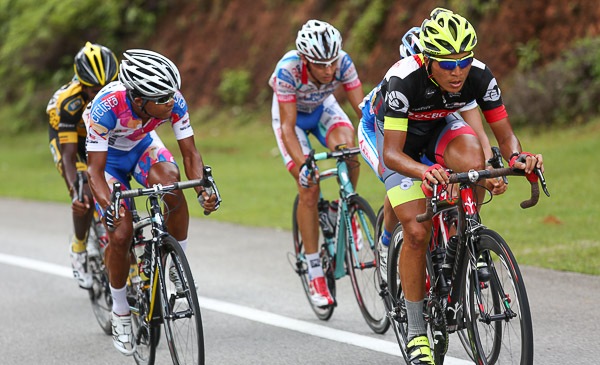 Photo Credit: Le Tour de Langkawi 2013
An annual staple and the most prestigious cycling event in Malaysia since 1996, Le Tour de Langkawi is sanctioned by the International Cycling Union (UCI) as a 2 Hors category race.
This event is typically held in February to March and attracts hundreds of local and foreign competitors in search of fun, fame, and glory. The race consists of 10 stages held over a course of 10 days over various states such as Perlis, Kedah, Perak, Selangor, Pahang, Terengganu, and Kelantan with a total distance of 1469.7km. Spectators and fans usually observe the race with anticipation and excitement as they cheer on their favourite cyclists and teams. Results and winners differ as they are broken up into various categories for various classifications. These six classifications include the General, Points, Mountains, Asian rider, Team, and Asian team classifications. While Malaysia normally features hot and dry weather during the race, it can rain occasionally, thus further adding to the suspense and difficulty of the race. Spectators and fans are free to cheer their favourite riders on during the race.
More information on Le Tour de Langkawi can be found at Le Tour de Langkawi official website.
Penang International Dragon Boat Festival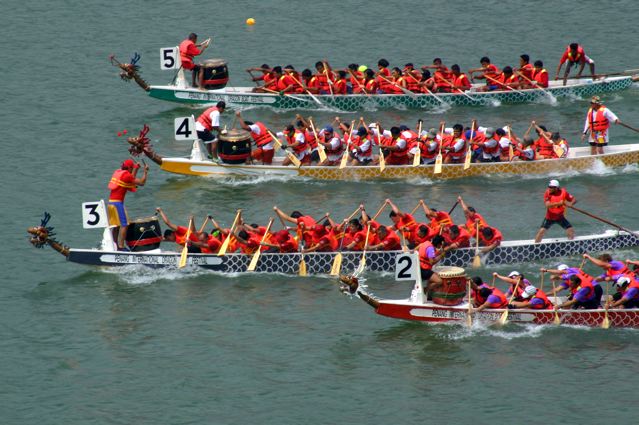 Photo credit: Penang Dragon Boat Portal
The international dragon boat festival in Penang can trace its origins back over a couple of thousand years ago in China where it first began. Fast-forward to the present, and it still continues to be a sport that is enjoyed by both the Chinese people as well as other individuals of various nationalities.
This year's 2013 race saw participants from 30 different teams and countries such as Malaysia, South Africa, United Arab Emirates, United Kingdom, Australia, Thailand, Philippines, and New Zealand. The race typically takes place mid-year during June or July and features other attractions for spectators and competitors alike such as various yummy food stalls offering some of Penang's famous street food, a lucky draw, a photography competition, and a Chingay performance (a Chinese giant flag balancing street art performance).
For more information on the Penang dragon boat festival, click here:
Formula 1 Malaysian Grand Prix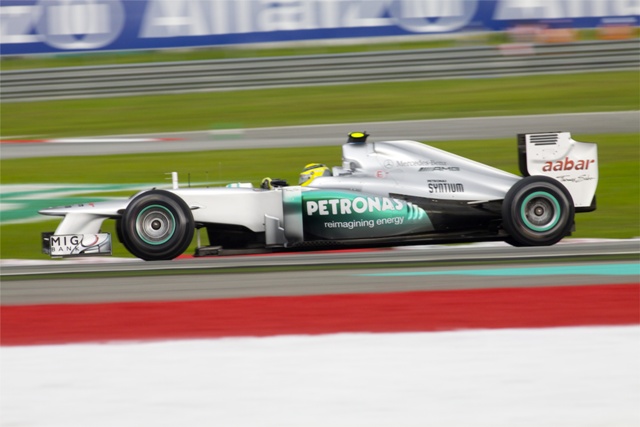 Formula 1 is one of the most prestigious and lauded motoring events on the planet. With its insane high speeds, it is often considered the highest class of single-seater auto racing due to its reputation as the fastest circuit racing cars in the world. There is a strange attraction among motoring enthusiasts when witnessing the blazing action and speed of Formula 1 racers whizz by the circuit at ludicrously high speeds.
The Malaysian Grand Prix has been a stop for the Formula 1 races ever since 1999 and continues to be one of the premier racing events in the country. Enticing both locals and internationals from all walks of life since its induction into the Formula 1 schedule, the Malaysian Grand Prix at Sepang International Circuit still manages to bring in big droves of spectators yearly.
The Formula 1 Grand Prix's popularity was at its peak during the early 2000's, when teammates Michael Schumacher and Rubens Barrichello from the Ferrari team dominated the race and dazzled the public with their spectacular driving skills. Nevertheless, today's Formula 1 drivers still manage to put on a show for their Malaysian spectators when they come down to this tropical nation once every year. Additionally, the Malaysian weather – a combination of extreme heat and tropical storms, makes the Grand Prix here all the more exciting.
Additional information on the Formula 1 Malaysian Grand Prix can be found here.
ATP Malaysian Open (Tennis)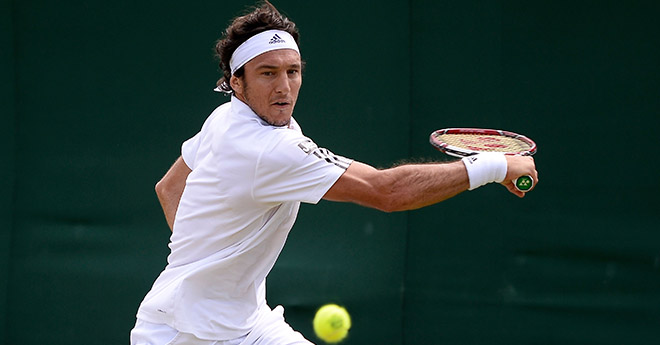 Photo Credit: MalaysianOpenTennis.com
Tennis is over a century old and continues to be a popular recreational and professional sport for many players as well as spectators. One of the more prominent tennis tournaments in Malaysia is the Association of Tennis Professional Open (ATP) that takes place in Bukit Jalil Stadium, Kuala Lumpur yearly since its inauguration in 2009 as part of the association's World Tour 250 series. The ATP Malaysian Open's mission statement states that it is their goal to produce one of the finest ATP tournaments in the world and that it is an event that provides fans with superb, high-value tennis entertainment which showcases this event as one of the highlights of the KL sports scene. Stakes are typically high for the male-only participants as the prize money is a hefty sum of USD 947,750 and usually makes for some seat gripping moments during the final stages of the tournaments. The tournament normally takes place during late September-early October.
Further information on the tournament can be found at the ATP Malaysian Open official website.
Maybank Malaysian Open Golf (Men's Golf)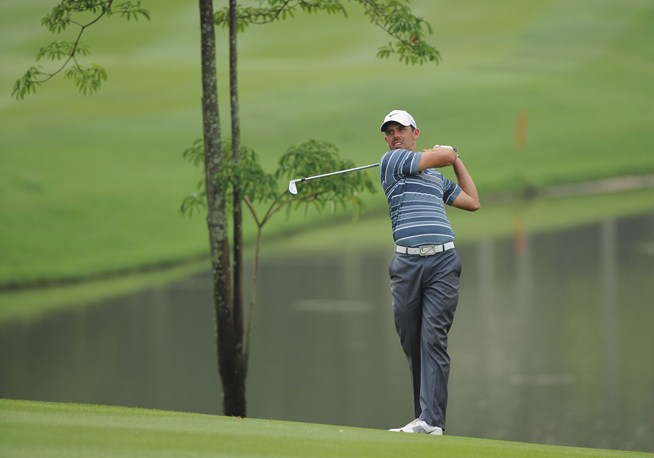 Photo Credit: EuropeanTour.com
Golf has started to gain a lot of traction in this nation and has since brought Malaysia to international acclaim with over dozens of well built golf courses situated around the country. With its naturally beautiful landscapes and rich environment, Malaysia is a golfer's paradise. The nation's most reputable golfing event is the Maybank Malaysian Open that takes place annually at the Kuala Lumpur Golf and Country Club (KLGCC) and generally draws in a large number of golfing aficionados and players alike. As part of the European Tour, this men's professional tournament sees players from all over the globe making an appearance at the tournament for a shot at the title and the prize money. The KLGCC golf course contains 36-hole courses and sees over 100,000 golfing rounds a year while playing host to numerous international championships such as the Maybank Malaysian Open.
Additional information on the Maybank Malaysian Open can be viewed at European Tour Maybank Malaysian Open official website.
Sime Darby LPGA Malaysia (Women's Golf)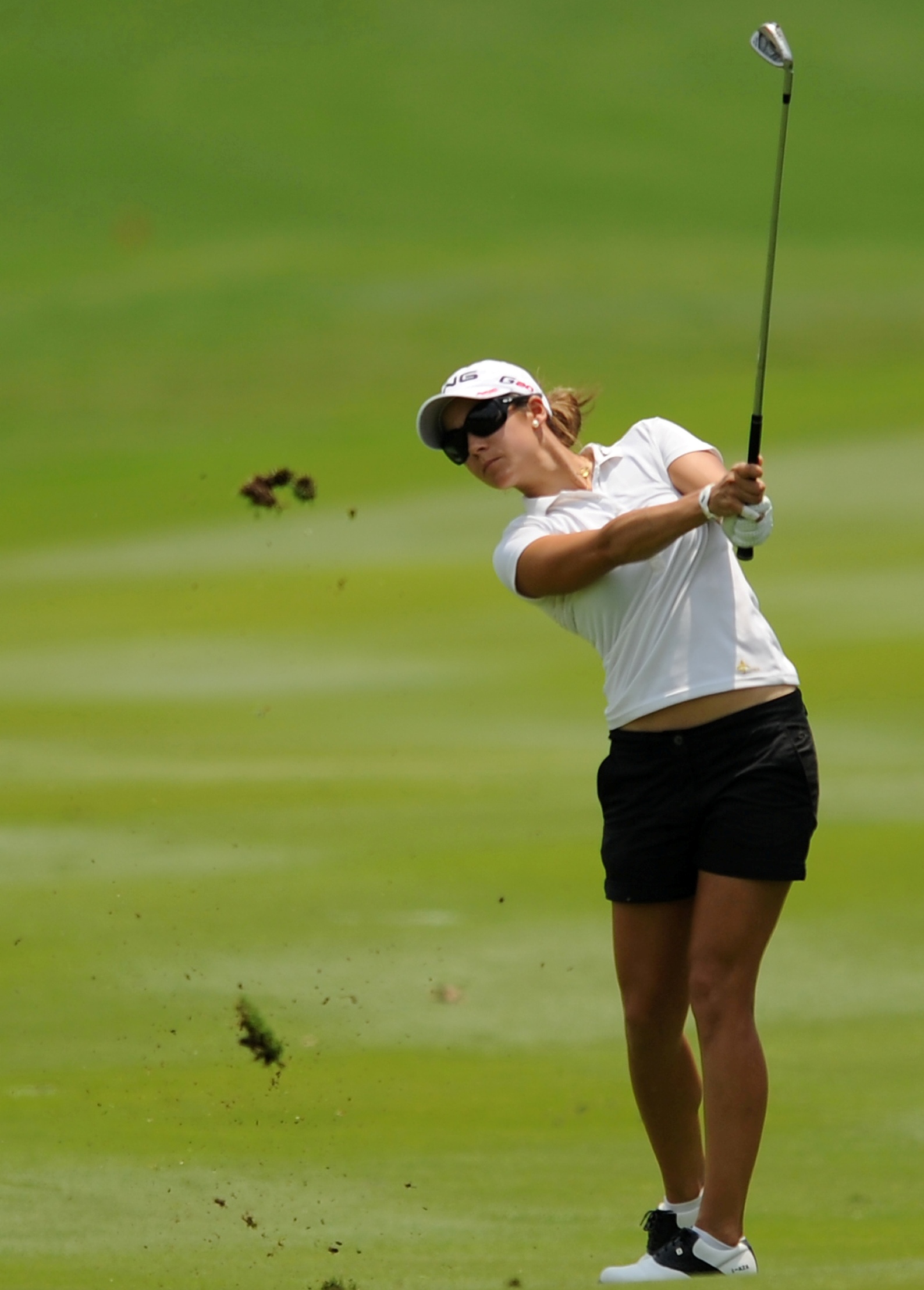 Photo Credit: Sime Darby LPGA
The Ladies Professional Golf Association makes a return to Malaysia this year again for its fourth consecutive time and will be held once again at the Kuala Lumpur Golf and Country Club (KLGCC). A prominent tournament in the world of women's professional golf, the Sime Darby LPGA Malaysia is one of the tour's key Asian events, taking place this year after the tour reaches Beijing, China. The tournament also features other family friendly activities and will see the return of Korean national Inbee Park returning to defend her title. This year's event will take place in October at KLGCC's East Course and will feature a significant reward of US$ 2,000,000 to the lucky winners.
For additional information you can visit the LPGA official website.
Maybank Malaysia Open Superseries (Badminton)
Badminton is an extremely popular sport in Malaysia and is the preferred choice of sport for Lee Chong Wei, a Malaysian badminton champion and a nation hero due to his accolades in this sport. Individuals of all ages can be seen playing badminton in most places in Malaysia and this is reflected by the Maybank Malaysia Open Superseries, a popular annual international badminton event commonly held in Kuala Lumpur. Customarily taking place at the start of the year in January, the Superseries often brings in local and international fans of badminton en masse as they show up to cheer their badminton heroes on to victory. The championship features both men's and women's singles as well as three categories for doubles, including men's doubles, women's doubles, and mixed doubles. Champions of each category are awarded around US$30,000 for their efforts. Media coverage of the Superseries can usually be found anywhere in Malaysia during this badminton season.
Badminton enthusiasts can discover more about the Superseries here:
CIMB Malaysian Open Squash Championships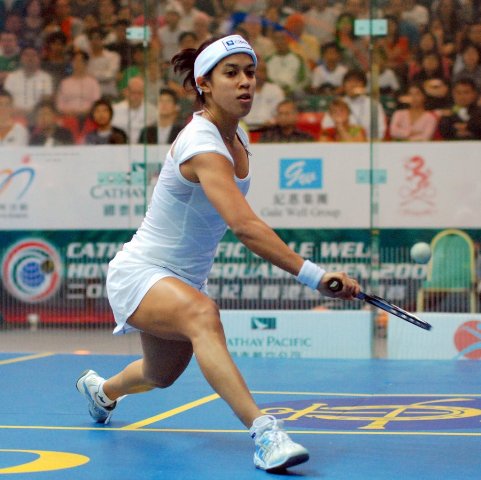 Another popular sport in Malaysia is squash and just like in badminton, this country also holds another world champion – Nicol David. The Malaysian Open Squash Championships is the most esteemed professional squash event in the country and is organized by the Squash Racquets Association of Malaysia since 1975. Fast paced action coupled with intense rivalries makes for a thoroughly entertaining sport not to be missed by fans and sport lovers equally. While commonly taking place in June at the National Squash Centre, this year's squash championship took place during March with Egyptian Karim Darwish stealing the championship and winning the $50,000 prize money.
News and info on the CIMB Malaysian Open can be found here:
Malaysia Super League (Football)
Photo Credit: MalaysiaSuperLeague.com
If there is one sport that could seemingly unite a majority of Malaysians, it would have to be football. It is the most watched and celebrated sport in the country and is frequently discussed and debated amongst football fans in mamaks and sports bars. While the Malaysian football scene isn't as esteemed as their European equivalents, they still share a common trait, a love for all things football.
The highest and most recognized professional football league in the country is the Malaysia Super League. It was formed to serve as the commercial arm of Malaysian football, and its primary function is to raise sponsorship funds to further the interest of football in Malaysia. Taking place annually and consisting of 12 teams, the league features Malaysia's finest football stars dishing out their skills for a shot at the championship and glory. Interested fans can watch their favourite teams' battle for fame and bragging rights at the football stadiums all over the nation.
The league's official website and standings:
---
"ExpatGo welcomes and encourages comments, input, and divergent opinions. However, we kindly request that you use suitable language in your comments, and refrain from any sort of personal attack, hate speech, or disparaging rhetoric. Comments not in line with this are subject to removal from the site. "
Comments