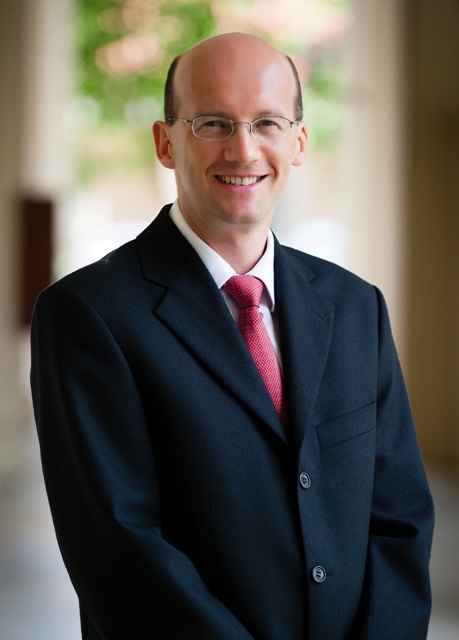 Marybeth Ramey, a long time educator, recently sat down with the principal of Kolej Tuanku Ja'afar, Dr, Simon Watson, to talk about his views on education and KTJ.
MBR: What have been your top focuses after taking over KTJ three years ago?
Dr. W: KTJ is one of the premier schools in Malaysia offering a broad and rich educational experience. In some ways it would be easy to keep the same formula, but that would lead to stagnation. So through collaboration with staff we have been able to make several noteworthy changes. The values of an institution are reflected in the day-to-day interactions and I am pleased that we have openly discussed these during my time at KTJ, with people's actions changing to encompass KTJ's core values of mutual respect, empathy and compassion. It is critical that adult relationships and adult-student relationships are respectful, if one expects the same behaviour from students. Thankfully, this is the case at KTJ and there is a relaxed and conducive atmosphere at the school.
Another focus for me has been the environment. KTJ has one of the most magnificent campuses I have ever seen, but there are still improvements and additions to be made. I have systematically been refurbishing the boarding houses, offices and classrooms. Shortly before I arrived at KTJ, the school opened the splendid Tuanku Ja'afar Auditorium which never fails to impress visitors. We utilise this with our own concerts, assemblies and, debates.
MBR: What enhancements have been made to KTJ's facilities – and to the curriculum itself – since you arrived?
Dr. W: As we endeavour to improve learning through a whole-school review of the curriculum, there are many assessments we use to gauge whether students have learnt anything and to measure their progress! This includes the increased use of ICT in teaching, assessing, and learning, although this is an area that we are continually looking to enhance; such as to increase the use of iPads or the through the imminent introduction of a Virtual Learning Environment. The educational opportunities outside the classroom are equally important, whether sporting or cultural. We started an Oxbridge–KTJ debate forum that has been highly successful. Prominent Oxford and Cambridge alumnus come to KTJ to model the intellectual demands required for some of the top universities in the world. KTJ sends students to the best universities in the world, including Yale, MIT, Oxford, Cambridge, LSE, UCL, Imperial… just to name a few recent or soon-to-be placements.
MBR: KTJ is renowned as a superior academic institution with deep roots in the Negri Sembilan community. Can you discuss how you have enhanced those roots, specifically your new primary school and expansion of grounds?
Dr. W: The Trustees decided in July 2011 that they wanted to offer a first-class education to primary aged children of the local community. And so KTJ Primary will open in a purpose built, State-of-the-Art Primary School in September 2013. It is in keeping with the quality of the Secondary School and will offer the International Primary Curriculum (IPC) and the British National Curriculum. Initially it will not offer boarding facilities, but once established the older primary children may be able to board.
MBR: How do the athletic requirements and activities fit into holistic curricula for the students as KTJ is also well-regarded with their sports involvement and prowess.
Dr. W: Athletics and sport are a large part of the school community. We organise House competitions each term, and all students participate, which means increased sense of community. For some students, who regard themselves as not being particularly sporty, they enjoy the opportunities to try new sports and be part of a team. Being active is an important part of a healthy lifestyle and one that we promote very much at KTJ.
MBR: The Royal Family of Negri Sembilan are the Founders of KTJ and are still heavily involved. Can you discuss some of their major contributions and how they instil a quality of cohesiveness?
Dr. W: The Founders of the school, YAM Tunku Naquiyuddin, YAM Tunku Imran, and YAM Tunku Dara, play a crucial role in the school's development. They have a long term vision of creating one of the best schools in Asia. It is through their careful and wise governance, which has ensured the financial stability and educational excellence of KTJ; they are always mindful that a great school is more than academics and it is this aspect that many parents and students enjoy about the school. The Founders attend functions and events at the school on a regular basis. Working with them is a pleasure; they devolve the day-to-day running of the school to me, while offering support, advice and a strategic direction.
MBR: Are there any type of child, who is simply not suited to the boarding school experience? What should parents look for in their children to see if the boarding school experience is for their child?
Dr. W: Most children would thrive at KTJ. The friendliness of the students and support from the staff enable virtually all to enjoy and contribute to the community. In my time at the school, there have only been one or two students who have had difficulty adapting. Provided a child wishes to attend KTJ, I am confident that it will most likely work very well for them.
MBR: Thank you for your time Dr. Watson and all the very best as you commence your new semester!
———————————————————————————————————
Source: The Expat July 2013
What are your thoughts on this article? Let us know by commenting below.No registration needed.
---
"ExpatGo welcomes and encourages comments, input, and divergent opinions. However, we kindly request that you use suitable language in your comments, and refrain from any sort of personal attack, hate speech, or disparaging rhetoric. Comments not in line with this are subject to removal from the site. "
Comments