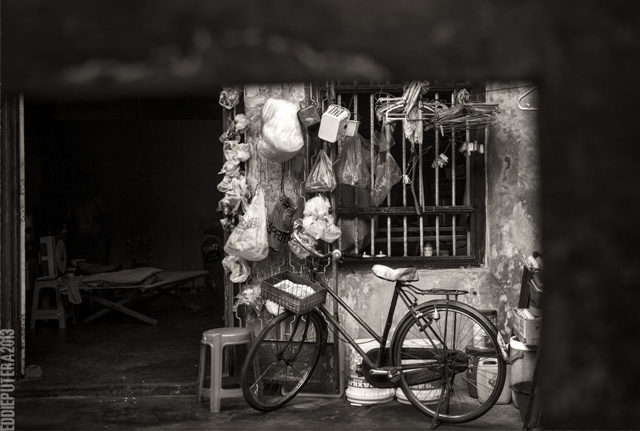 Photographer Eddie Putera's path to success was not a smooth one, and he explains to Sarah Rees how the unexpected twists of fate have served to remind him that living in the moment is the only way to happiness.
In 1998 two major things happened: the Asian economy crashed and Eddie Putera lost everything – his business and his heading in life. Up until that moment he had followed a fairly sensible trajectory: a degree in architecture, a job with an architectural firm, and a business of his own. When everything fell away, he found himself lost, and ended up taking the most attractive option open when life pulls you up short.
"I packed one suitcase and I went travelling," he tells me, smiling vaguely at the memory of his nomadic days. "I went to the Philippines, Thailand, to Iran, to the UK…I did so many different things, and I realised that I used to think too much about tomorrow."
Learning To Slow Down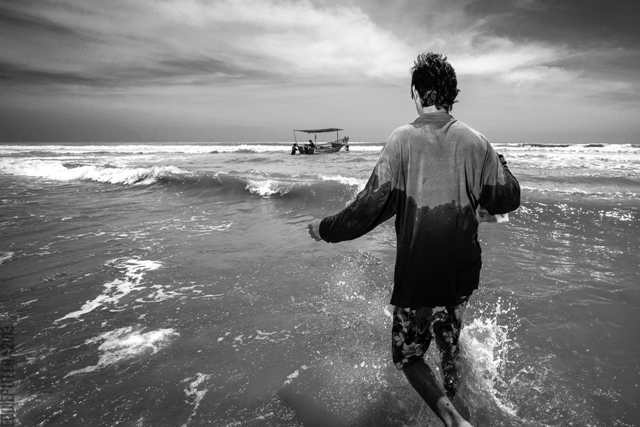 Looking ahead used to be the norm for the eldest son of a teacher and government worker who spent most of his younger years in boarding school. The early dreams were of being a pilot until a passion for drawing led to a degree in architecture, subsequently translating into a comfortable, profitable life in his home land. "Most of us spend too much time worrying about yesterday and then planning for tomorrow," he explains. "I was like that, too."
That is until his stability evaporated and he packed his bags. It was when in Manila, watching a poor Filipina searching through the rubbish to find scraps to cook and feed her children with, that everything changed. "I was down," he says of his post-crash mindset, "but still I thought, 'I am so much better off than these people'." The hardship of life for the region's poor put his own misfortune into sharp perspective, and allowed him to "plateau" for a while. "I slowed down," he remembers, "and began to appreciate what I had."
His new pace of life took him all over the world and through all manner of jobs, turning his hand to delivering flowers, documenting road construction, and street art as he passed through various countries. It was in London that the first inklings of the future took shape: a twist of serendipity introduced him to his current, beloved, wife – he describes Nurfarahin Jamsari as the "pillar of my life" – and a stint selling photographs on street corners was his first step, albeit a humble one, into the brave new world of professional photography.
Lucky Break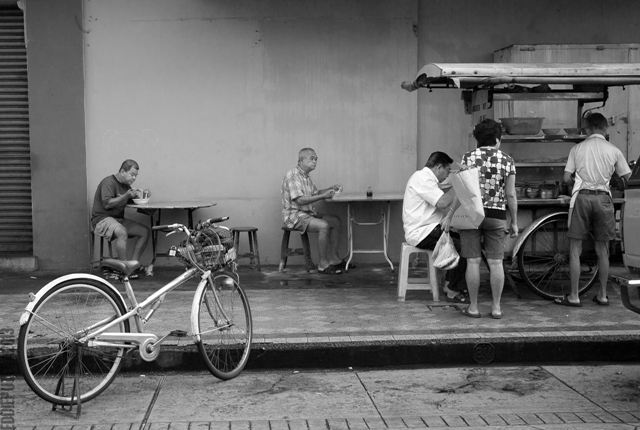 Not that the future was clear to Eddie at that moment, nor even when he returned to Malaysia with a bit of money but little inspiration.
"Some friends of mine played golf," he says vaguely, "so I went along because I was bored." Never far from a camera since his lecturer demanded Eddie purchase one in his student days, Eddie started snapping the afternoon of golf, much to the pleasure of his friends. "They asked me to take pictures for them," he recalls, "and I guess it just progressed from there."
Thanks to his natural eye and creative streak, Eddie's pictures drew attention, and he quickly developed a reputation as a golf photographer. Commissions rolled in to cover international sports events, and his industry standing was sealed by a stroke of good fortune that arrived in 2007. The Kelantan Football Association, so delighted with having been promoted to the premier league, wanted to create a visual book to mark the year, and Eddie was the man they turned to.
"It was my big break," he says. "Sports photographers are rather elite, and suddenly people noticed me and were wondering who I was. And thanks to my Dad, I have a unique name too, so people remembered me!"
Genetic creativity
It was also thanks to his dad that the young Eddie was encouraged to explore his creativity through art, nurturing an ability to express his feelings with pencils and paint. "My dad worked as a government servant but he loved to paint," explains Eddie, "and I have been painting as long as I can remember."
"I am an expressive person but I can't write well, so I use my pictures," he continues. "When I was younger I used paintings and drawings, and now I use my photographs."
Despite the personal connection to his work, Eddie's photographs by no means obfuscate the viewer. The images seem to absorb all the more because they are careful and considered, shot by a man who appreciates the form and will often spend hours waiting in a certain spot for the right moment to snap the shutter.
"Whenever I have free time I like to walk the streets – I go to Leboh Ampang in KL, or I might go to Penang for a couple of weeks; I love Penang." Eddie explains how he dresses in shorts and wields a map during his jaunts so as to appear a tourist and prevent people becoming overly conscious of his presence and his camera.
He has clearly mastered the art of deception, as many of his shots capture moments of unconscious life. Eddie delights in the snatches of a different existence: "Look at this couple, huddled close under the umbrella," he says, gesturing at a vivid image of the rain pouring on a Chinese couple crossing a road in downtown KL. "They would never be so close if it wasn't for the rain, it brings them together."
Inside And Out
People are of real interest to this laid back photographer, and his latest area of focus is portraiture: it is the art – as he sees it – of "capturing a person's soul."
"I don't try to take pictures of beautiful people; I take beautiful pictures of people. I want to summarise them through the picture." He would rather be known for his portraits than his sports photography, and his aptitude has already attracted the attention of various academies.
"I have been doing workshops and lessons, mainly portraiture," he explains. "I think the kids like it because I don't try to tell them what to do. I try to be one of them, and guide them to being better."
He has recently become the Academic Director for a new photography course at STI College, and harbours dreams of starting his own academy. "I love the way the students' eyes light up when they can do things! They take a picture that they didn't think they could take and they are so happy," he nods contentedly. "That is my reward."
Always Time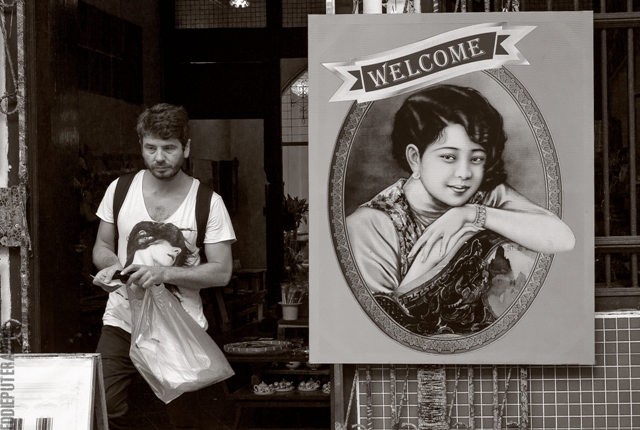 Again it is the simple things that touch the heart of this happy Malaysian, and however busy his weeks get as he juggles international sports events, lessons, and interviews with the media, he always finds the time for the things that matter to him.
"I never work on a Wednesday because that's when I play golf – I love golf. Money is not everything," he tells me seriously. "Yes you need a certain amount to be comfortable, but it's not everything in life."
This is something that Eddie had to learn the hard way, but it is something he has never forgotten. "If I hadn't been through that, I wouldn't be where I am today," he says. "Why would I change that?"
To see more of Eddie's work, visit www. eddieputera.net.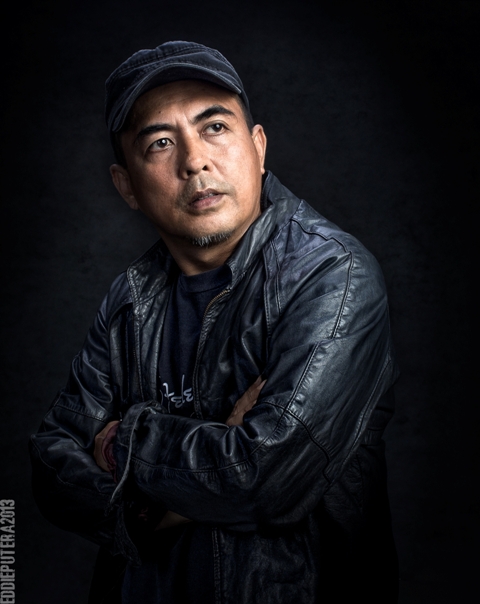 ———————————————————————————————————
Source: Senses of Malaysia Jul-Aug 2013
What are your thoughts on this article? Let us know by commenting below.No registration needed.



" ExpatGo welcomes and encourages comments, input, and divergent opinions. However, we kindly request that you use suitable language in your comments, and refrain from any sort of personal attack, hate speech, or disparaging rhetoric. Comments not in line with this are subject to removal from the site. "



Comments