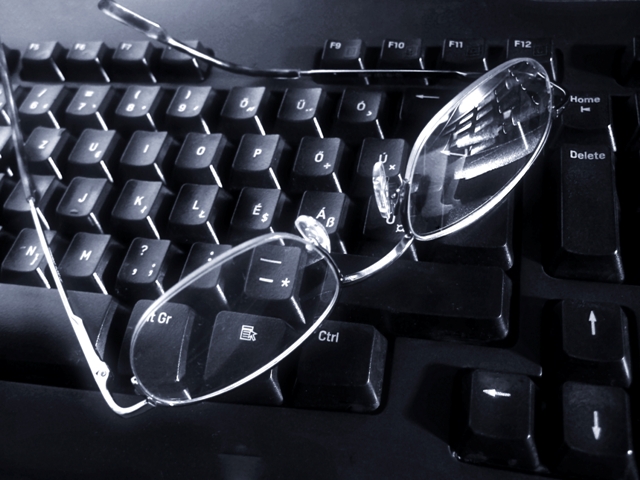 The internet offers a source of comfort and a wealth of information for those living far from home. Sarah Rees takes a look at the resources at the fingertips of any expat with a keyboard to hand.
"I'm not joking when I say I couldn't have survived without the internet." These are the words of "Alison," an expat writer, on a blog site created for Belgian expats to get to grips with their new life and reach out to others in their position. "Blogging kept me sane," she says.
Blogging has become something of a phenomenon over the past few years, with every man and his dog delighting in sharing their thoughts on life/food/travel in blog posts that can vary from self-indulgent mush to insightful, intelligent comments on the things that matter.
For expats, blogging is a way to avoid emailing every single one of your absent friends and family members about your shenanigans in far-flung places, but can also be a way of finding some comfort when struggling to adapt to life on distant shores and a guide to assist when pondering "Where next?"
"Expat blogs represent a unique source of information," explains Julien Faliu, founder of the globally successful site Expat Blog, which offers information and links to blogs all over the world. "Expats share their experience and day-to-day life in their host country; it's the only way to find info on real-life and expat experiences abroad."
Julien is an expat blogger himself, and it was his passion for blogging that led him to found the site in 2005 with an aim to "help people living or wishing to live abroad." Back then, he explains, "Expats' blogs were the only way to find info on real-life and expat experiences abroad, so I decided to gather all the blogs together in a unique platform."
He has clearly tapped into a niche market, and in just 8 years his solo efforts have expanded into a team of 18 working on a site that has 700,000 members and offers content in five different languages. Expat were, it seems, crying out for resources, and Expat Blog is not the only site that answers the call.
"Our tagline is 'What it's really like to live there,'" says Patricia Linderman, theLiterary Editor for another very successful expat website. "For more than 13 years, we have been providing honest information that helps people decide where they might want to live and work, and how to prepare themselves."
Tales from a Small Planet – the website that Patricia and her fellow US Foreign Service spouses established in 2000 – consists of School Reports and Post Reports, both written by people from all over the world with a view to offering concrete, useful information for those considering their options. In the words of the site, this helps "evaluate potential postings," but the site also seeks to encourage expats to "share the joys and frustrations of a mobile life." The latter is achieved through the "Tales" section, a collection of essays written by expats about their experiences to show, "with empathy and humour, that [expats] are not alone if they find themselves struggling to adapt to a new culture or a new role overseas," explains Patricia.
People who contribute to Tales from a Small Planet must surely do so with a charitable heart – lengthy Q&A sheets ask for details of everything from property prices to food, and are ideal for helping would-be travellers, but tedious to complete. Perhaps expats feel some obligation to give back to the global community? This idea is one that Marcus Mabry, who runs the International Herald Tribune Rendezvous website aimed at expats, firmly believes.
"We are a global tribe," he says in his Editor's Note on the website. "We know we are privileged and that with privilege comes responsibility." The articles and posts on the Rendezvous website seek to allow readers to "better understand our world and our place in it" as well as offering a place in which to "learn, debate, and challenge one another."
Rendevous represents a step away from blogging into the realm of international news analysis, but it is still a platform that places expats at the heart of its workings and tries to foster a sense of global community and responsibility, both of which can often be hard to find in an itinerant life.
There can be no doubt that the internet has transformed the lives of expats, enabling a connection between likeminded individuals to spark no matter where in the world they temporarily call home.
The internet, at its most basic, closes down distances and allows relationships to be nurtured across thousands of miles. For the expat coping with the loneliness that life is a foreign country can sometimes bring, access to the internet is, just as "Alison" rightly pointed out, a way to stay sane.
———————————————————————————————————
Websites To Check Out
Tales from a Small Planet: detailed information on various cities' and countries' living arrangements and education options, as well as insightful expat stories. www.talesmag.com.
IHT Rendezvous: global news site for analysis and world news. www.rendezvous.blogs.nytimes.com.
The Telegraph Expat site: an arm of the UK paper offering news, features, and advice to expats. www.thetelegraph.co.uk/expat.
Expat Blog: a website run by expats to assist people living abroad and provide links to expat blog sites. www.expat-blog.com.
The Daily Post: a site run by the blogging provider wordpress. com. This is a good source of recommended expat blogs from all over the world. www.dailypost. wordpress.com.
Diary of a White Indian Housewife: award-winning blog written by an Australian woman married to an Indian and living in Calcutta. www.whiteindianhousewife.com.
The Mija Chronicles: award-winning blog written by a food writer based in Mexico City. www.themijachronicles.com.
Beyond Toxicity: Winner of Best Expat MM2H Blog 2013 from the Ministry of Tourism, "Docgelo" is a Filipino doctor who writes about his activities in Malaysia and posts some stunning photos. www.docgelo.com.
The Yum List: Australian expat blogger who writes about the best places to eat, spa, and stay in Malaysia. www.theyumlist.blogspot.com.
———————————————————————————————————
Source: The Expat July 2013
What are your thoughts on this article? Let us know by commenting below.No registration needed.
---
"ExpatGo welcomes and encourages comments, input, and divergent opinions. However, we kindly request that you use suitable language in your comments, and refrain from any sort of personal attack, hate speech, or disparaging rhetoric. Comments not in line with this are subject to removal from the site. "
Comments