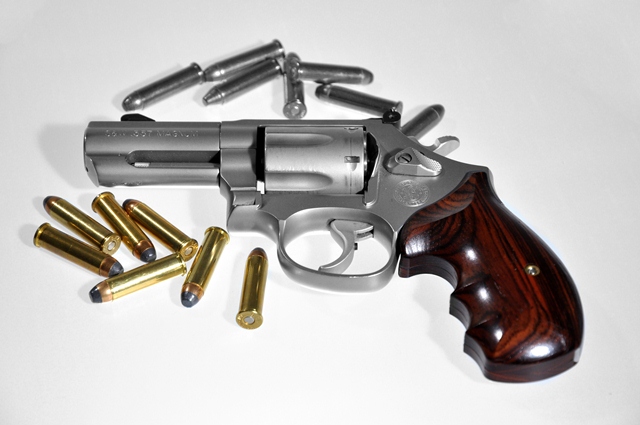 The peaceful community of Malaysia has recently been plagued by a recent spate of shootings. In July, Arab-Malaysian Development Bank Founder, Hussain Ahmad Najadi, was shot and killed. Prominent anti-crime activist R Sri Sanjeevan who heads the non-government organization MyWatch was injured in a drive-by shooting. A gold trader was shot at three times at point blank range, but managed to escape. A nightclub bouncer was also shot at while out with a friend. Early in August, a Malaysian national, K. Veerapan, was killed when a gunman pulled up alongside his car and fired ten bullets. On the same day, a house was sprayed with bullets. The owner was away, but his wife, his 29 year old son and their maid were at home. All three escaped with no injuries.
Malaysians are no doubt in shock with all the recent shootings. More so because of how brazen these gunmen are, with most of them shooting their victims in broad daylight and in public.
On 19 August, the Penang police raided a flat in a suburb in George Town and shot dead 5 men, believed to be members of the notorious "Gang 04." Three pistols were retrieved from the crime scene.
In an article by The Economist, "Malaysia, typically peaceable, is in the middle of an unusual wave of gun violence. In Penang alone, there have been 19 shootings this year. According to the Penang Institute, a think-tank, 38 cases of assault or murder involving firearms were reported across the country in the four months to July—nearly as many as for the whole of 2012."
According to The Economist, some of the victims from the above mentioned shootings had links with the underworld. K. Veerapan was a convicted trafficker of narcotics. He is also believed to have been a member of Gang 36, another notorious triad. The nightclub bouncer is, apparently, a member of Gang 04. But not all of these cases appear to have an apparent motive or links to one another. Arab-Malaysian Development Bank Founder, Hussain Ahmad Najadi, was a respected member in the capital. Some believe he was probably killed by the mob because of his support in stopping the demolition of a particular Chinese temple. The grounds of this Chinese temple are, apparently, highly coveted by property developers.
"The police attribute the rise in violence to the repeal of a colonial-era rule called the Emergency Ordinance (EO), which was dropped in 2011. That allowed for the release of 2,600 former detainees, many of them hardened gangsters, back onto the streets in 2012. Mr P. Sundramoorthy, a criminologist who also leads the Research Team on Crime and Policing at the Universiti Sains Malaysia, insists that having some sort of preventive law, similar to the EO, is essential for the prosecution of gang-related crimes. "The nature of gangs requires a system which can hold criminal masterminds of the higher ranks accountable." The gangs' typical modus operandi has low-level foot-soldiers working at the behest of a "number one", who gets to keep his own hands clean. "I'm not suggesting the return of the EO in its old form," Mr Sundarmoorthy clarifies, before adding that Malaysia needs a criminal law "which focuses on public safety." "There are other people who think this a weak excuse. Tony Pua, a member of the opposition in parliament, points out by another measure, used by Interpol, crime in Malaysia reached its peak in 2009, when the ordinance was still in force. Mr Sundramoorthy begs to differ, arguing that Mr Pua's index omits some categories of violent crime," wrote The Economist.
According to Steven Sim, who is the head of the Penang Institute and an MP for Bukit Mertajam, the rise in violence is because of the reallocation of police resources that used to go to fighting crime. ""Legislation is not a problem," he was quoted as saying by the Economist. "The Firearm Act states that one receives the death penalty for firing a live bullet. The possession of a firearm bullet gets you lifetime imprisonment. What has changed in recent years is that the police force has been distracted by other priorities." According to Sim, there is about 20% of the force left for investigative work.
Sim also feels that the gangs mentioned above have had accessed to firearms for some time now. The sudden rise in shootings, he feels, is not because these gangsters have more weapons, but more because they have developed a frightening new willingness to use them. The gun laws in Malaysia may be strict, but enforcement of the law is poor. And this has led to criminals becoming bolder in carrying out their activities.
Story and quote from: The Economist
---
"ExpatGo welcomes and encourages comments, input, and divergent opinions. However, we kindly request that you use suitable language in your comments, and refrain from any sort of personal attack, hate speech, or disparaging rhetoric. Comments not in line with this are subject to removal from the site. "
Comments