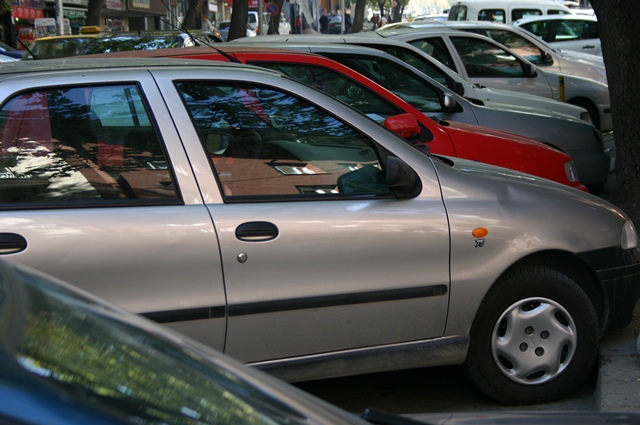 Moving to a new country often means sorting out your life anew again in a mysterious and unfamiliar land. When settling in a new environment, we need basic modern amenities that we have become accustomed to, such as an internet subscription, cable TV, and more importantly, a private mode of transportation – such as a car or a bike. While public transportation is a viable option in Malaysia, it is not always efficient as stations or stops can often be inconvenient due to being miles away from your destination, sometimes forcing you to walk or take a cab. In the hot tropical sun, it is little wonder that locals and expats alike often opt to purchase cars or bikes for more freedom and convenience when traversing around Malaysia.
1) Motor Trader Malaysia
Motor Trader is a go-to source for those wishing to examine the motoring classifieds in hopes of discovering new or second-hand vehicles. The long time publication rules a big chunk of the transportation trading landscape in Malaysia with its weekly magazine and Internet presence. Both the magazine and the website feature simple layouts that make them easy to navigate the extensive automotive related information and news. The magazine often contains dozens of pages related to sellers wishing to sell their cars, new or used, providing a quick picture and snapshot of the make and condition of the car. Other automotive things featured by Motor Trader, unrelated to buying or selling cars, are car manufacture brand profiles, news, insurance information, car modifications, and the sale of car number plates.
Motor Trader magazine has a nationwide 40,000 weekly print run, making it easily accessible to the masses. Those interested in bikes should checkout Bike Trader, Motor Trader's sister publication that focuses solely on motorcycles.
2) Autoworld
Autoworld has been around since 1999 and claims to be Malaysia's first and largest automotive online portal. Similar to Motor Trader's website, Autoworld deals with providing motoring classifieds for free. The website mainly deals in providing information about new cars, used cars, selling cars, news & blogs, parts & accessories, insurance, directories, tools & stats, and even provides a forum. Whereas the user interface isn't as clean and aesthetically pleasing as Motor Trader, Autoworld shines in the descriptive department, trying to provide as much information as possible for all of its car listing. It even provides insurance and loan calculators. As advertised, Autoworld contains thousands of pages worth of used cars classifieds. Those interested in utilizing their website to advertise their cars can do so for free, although it does require potential sellers to register and sign up for an account.
It should also be noted that Autoworld only deals with cars and not motorcycles.
3) LiveLifeDrive
More of a resource for learning about the various prices and information of cars in Malaysia rather than acting as a portal for trading vehicles, LifeLifeDrive provides motoring news, editorial reviews on car models, price comparisons, recommendations, ratings, and distributor information. Those wishing to learn more about a particular model or version of a car will find this website particularly resourceful, as they provide straightforward detailing on an extensive range of automobiles. Unlike Top Gear, who provides car reviews packaged in a humorous and entertaining manner, LifeLifeDrive is fairly down-to-earth and its modesty might be the saving grace that will attract people to their website. LifeLifeDrive has a quarterly publication, focusing on popular car model reviews and news. While the website does have a section for buying and selling cars, clicking on those sections will redirect people to their sister website, Carlist.my.
4) Carlist.my
Carlist.my is the sister website to LiveLifeDrive and is based upon the similar concept as Motor Trader and Autoworld. Touted as having an extremely large car-listing database, its parent company iCarAsia claims that it reaches an audience of over 799,000 visitors a month. The website, like Autoworld, is also a free online car classifieds platform, offering users the chance to sell or purchase new or used cars. As of today, the website offers 122,248 cars online as compared to Autoworld's 22,453 car count, which is five times more than what Autoworld has.
Carlist.my also offers tips on purchasing cars in Malaysia, providing motoring related articles and reviews. They also offer a section on car accessories while providing advice and services for buying and selling both new and used cars. The website scores points for its simple and clean user interface, as well as its extensive range of cars for sale.
5) Oto.my
Oto.my (malay for Auto) was launched in 2012 and aims to be the most reliable user-focused online car classifieds in the country, advertising their platform as the most seamless method to sell your motor vehicle. Some of the features that separate Oto from the pack is the extended exposure your ads will receive, according to them. They note that selling cars through their platform will allow them to showcase users' ads through their Facebook pages and on paultan.org, a popular Malaysian website for automotive news. Furthermore, the website notes that they have integrated car news and reviews from paultan.org, therefore hoping to aid potential buyers in making a better decision. Another thing that differentiates Oto from other websites and resources mentioned here is that they also offer a list of reconditioned and classic cars. They also offer a KL traffic update through Twitter.
6) Paultan.org
This website claims to be the number one automotive news website, providing information and news that cover topics regarding the automotive industry that has a particular focus on Malaysia and the surrounding ASEAN region. Similarly, they opine that their website receives a huge amount of traffic and as such, provides great cross-platform promotion for sister website oto.my, as mentioned above. The website specializes in a few categories, Malaysian-related automotive news, car reviews, features, spy shots (articles discussing and revealing upcoming cars that aren't on the market), lifestyle, and other categories that direct readers to other various websites. The website does a good job on supplying interesting news items catered for motoring enthusiasts, all while providing a decent gallery of quality images.
---
"ExpatGo welcomes and encourages comments, input, and divergent opinions. However, we kindly request that you use suitable language in your comments, and refrain from any sort of personal attack, hate speech, or disparaging rhetoric. Comments not in line with this are subject to removal from the site. "
Comments