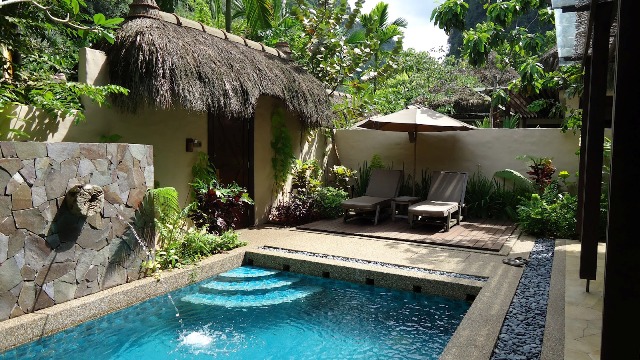 With countless hot springs all over the country, a visit to one promises a host of health benefits, a relaxing weekend escape or just a little bit of well-deserved R&R.
The mystical medicinal powers of hot springs all over Malaysia have been touted for centuries as cures for many different bodily ailments. Being linked as a remedy for maladies such as skin conditions, including rashes and acne, as well as insomnia and as a pain relief for those with arthritis, there must be something in the water… literally.
For centuries, hot springs have been places of spiritual importance for many people and religions all over the world. Natural hot springs are important for both physical and mental health. Going for a dip in these hot baths, you will not only feel your aches, pains and stresses fade, as you slip into a state of deep, uninterrupted bliss.
The water from these hot springs is heated geothermally, deep under the earth's surface rising through cracks in the earth's crust, all the while coming into contact with many essential minerals. The water forces its way to the surface, creating springs and pools in the process.
Known for its therapeutic qualities, the warm water temperature of the hot springs (which in Malaysia runs from about 31°C to 50°C) can be quite a shock when first getting in, so remember to dip your toes first before deciding to dive right in. The hot water will open up your pores allowing the natural elements such as fluorine, iron, iodine, phosphorus, carbon, and silicon to enter your bloodstream, replenishing your body with minerals necessary for a healthy body and mind. This paired with varying pH levels and ionizing qualities will leave you feeling both refreshed and rejuvenated.
Evidence of hot baths and bathing houses has been dated back to the 7th century, during the time of the Roman Empire in Asia Minor – something that has been practiced for that long is sure to be effective!
One of Malaysia's best-uarded natural secrets, hot springs are visited by locals and tourists alike all year round, due to the great weather. Hot springs in Malaysia are not the sites of National Geographic shoots, with snow surrounding a steaming pool in Iceland or against the chilly backdrop of northern Europe, but the therapeutic qualities are still the same and will make you feel as fresh as ever.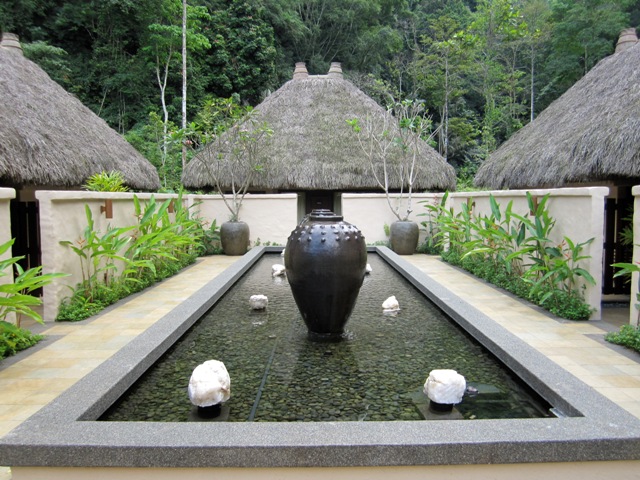 Some hot springs are developed and easily accessed by car or public transport, while others, off the beaten path require a trek through the jungle to an isolated paradise. There are many hot springs located close enough to Kuala Lumpur for day trips ranging from cheap entry prices to lavish 5-star wellness resorts offering holistic holiday retreats for short or extended stays. Given these choices, there is no shortage of opportunities to bathe in these mystical waters.
However, like most medicinal treatments, you cannot simply jump into a hot spring as you please and hope that its effects will simply kick in and your ailments will disappear. For a true therapeutic treatment you must take baths at a progressive rate, building up to the warmest water temperature and remember to not spend more than 10 or 15 minutes in the water itself. Baths should be taken in the morning and/ or the evening, several hours after lunch time. Remember to move slowly whilst submerged and to stay active and eat healthy during your days. Most importantly you must remember to take care of your body's internal heating and cooling system. Do not take cold showers immediately after the baths, and stay warm after coming out of the hot springs by wrapping yourself in towels or blankets so that the much cooler air does not shock your system upon leaving the water.
Some of the more famous and pristine hot springs in Malaysia are located in Perak and the two East Malaysian states, where packages revolving around hydrotherapy and balneo-therapy are widely available.
———————————————————————————————————
Therapeutic Treatments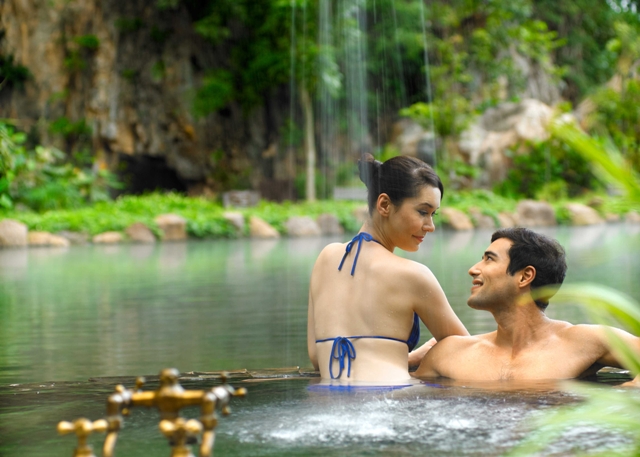 Often going hand in hand with hot spring therapy at Malaysian spas are massages and Ayurvedic treatments, used to enhance the hot springs' treatment and promote further bodily and mental health.
Ayurveda is an ancient Indian healing system meant to balance the mind, body and spirit. Treatments include the use of warm herbal oils, spread over the body by long fluid strokes in order to relieve tension and sooth your nerves leaving you feeling rejuvenated.
Traditional Malay massages such as the urut massage focuses on a whole range of bodily issues that results in increased lymphatic circulation, and a boosted immune system. The urut massage comprises a whole host of techniques from around the globe, including kneading, pressure points, long fluid strokes, stretching and stepping, all with a distinctively Malaysian massage oil made from local herbs and palm oil cultivated nearby.
———————————————————————————————————
Source: The Expat August 2013
Read more:
What are your thoughts on this article? Let us know by commenting below.No registration needed.
Homepage Highlight Photo Credit: mrsaiful, Flickr
---
"ExpatGo welcomes and encourages comments, input, and divergent opinions. However, we kindly request that you use suitable language in your comments, and refrain from any sort of personal attack, hate speech, or disparaging rhetoric. Comments not in line with this are subject to removal from the site. "
Comments