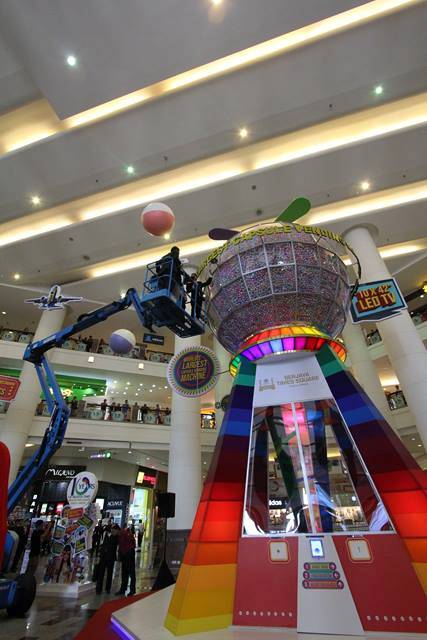 That's right; the world's largest vending machine is located in Kuala Lumpur, Malaysia.
Berjaya Times Square, the popular, and massive, shopping mall and hotel, celebrated their 10th anniversary by making the largest vending machine the world has ever seen.
See Also: Indulge in Shopping, Dining and Entertainment at Berjaya Times Square Shopping Mall
The gigantic vending machine is located on the Ground Floor. The machine took seven weeks to build, and has received an accreditation in the Guinness Book of World Records, for the World's Largest Capsule Vending Machine.
The machine measures 9.83 metres in height with a diameter of 4.70 metres, and an internal volume of 22.52m3.
Make a trip to Berjaya Time square to have a look at this super-sized machine.
Photo Credit: Berjaya Times Square, Facebook
Comments