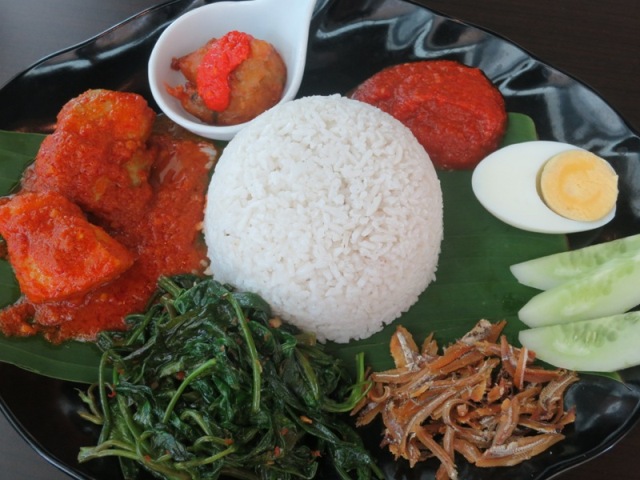 As a nation that takes its meals seriously, Malaysia has every reason to be proud of its extensive cuisine, but amid the multitude of choices and cultural dishes are some special, uniquely Malaysian foods that Sarah Rees feels should be recognised as symbols of the multicultural society that has shaped this country.
For those of us coming to Malaysia from the West, the national obsession with food seems a little curious. From the ubiquitous "Have you taken your breakfast?" greeting to the tourist brochures stamped with pictures of the national favourites, food seems to be the oil that keeps the wheels of this country turning and Malaysians are clearly proud of their traditional cuisine.
Their pride is well-founded; food in Malaysia is superb, and it doesn't take long for the newly arrived to find meals becoming the major fixation in each day and waistlines expanding. But more than that, food in Malaysia is a method by which to understand the nation and its idiosyncrasies, as national dishes are products of immigration and historical influence, serving as cultural symbols of the country's journey to the present day.
The three main cultural groups – Indians, Chinese, and Malays – are all immigrants, and they brought with them their own recipes and a culinary heritage that remains to this day. While traditional Chinese, Indian, and Malay dishes are still readily available today, new foods and cuisine styles have also emerged. Over time, immigrants found their cooking influenced by their new home and began to create some truly Malaysian dishes that serve as (delicious) symbols of this multicultural country.
Malaysian Indian Food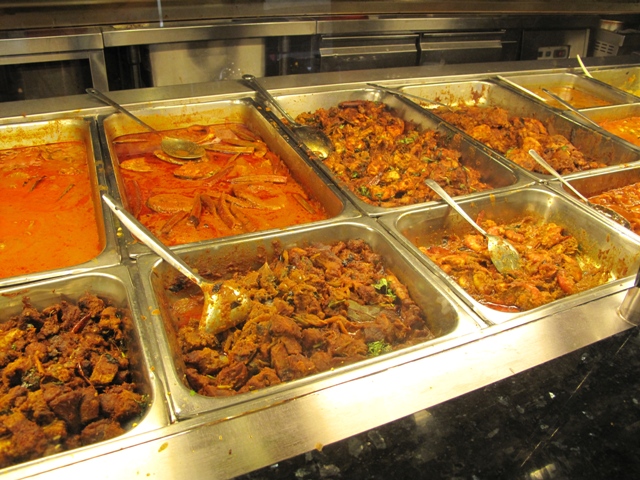 The mass migration of the Indian community came during the 18th century when the British employed them to build the railways that were to connect the far flung towns of Malaya together. Traditional Northern and Southern Indian food have stood the test of time and can be found all over the country today, but many locals gravitate towards the mamak shops where a unique Malaysian Indian dining scene proves irresistible.
Most often run by Indian Muslims, mamak stalls dot every street corner and usually feature a self-service section, where rice, curries, fried meats, and vegetable dishes are ready and waiting for the hungry diner (this spread is often called nasi kandar). The food on display brings together Indian and Malaysian cooking styles, with curries predominantly creamy and spicy and the popular proteins being chicken, mutton, and squid.
There are also dishes or snacks cooked fresh to order, with Indian breads (such as thosai and idli) complimented by the Malaysian and un-missable roti canai, a fried, doughy pancake that has spawned various creative spin offs and can appear stuffed with everything from sardines to nutella.
Malaysian Chinese Food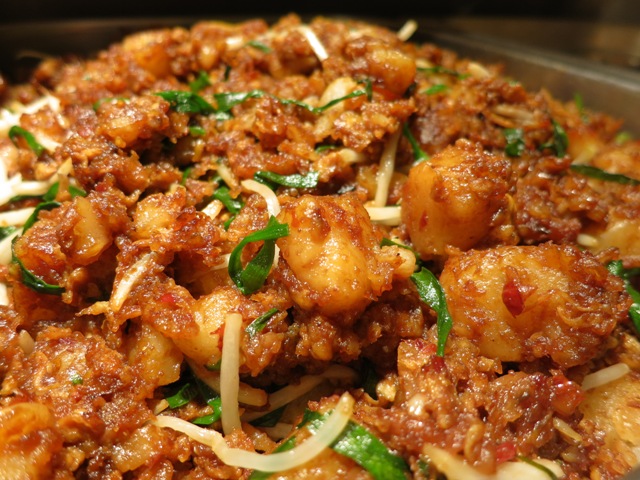 Chinese immigrants were drawn to Malaysia by the tin mining industry, bringing their various regional dishes with them to add another culinary quirk to the mix. Over time, Chinese tastes and food styles were influenced by the local food scene to create new dishes that could not be found in any corner of their homeland!
Bak kut teh is one curious creation that has become a national treasure, with Malaysians making hungry pilgrimages to Port Klang to enjoy this meat soup in its original heartland. As with many Chinese-inspired foods, pork is the main feature of this soup, and various bits of the pig (intestines, ribs, meat) is boiled in herbs, garlic, and soy sauce for hours before being served with deep-fried dough sticks.
Many states jostle for position when it comes to crowning the best char kuey teow in the country, but no matter where you eat it, this noodle dish is a stalwart example of Chinese-Malaysian food. Usually made with noodles, bean sprouts, prawns, egg, chives, and meat, char kuey teow may vary from state to state but always drips with oil and easily melts any hungry heart.
Another Chinese-Malaysian munchie to look out for is chai tow kwai or Fried Radish Cake. Imagine a wobbly cake made of chopped radish (or white carrot), flour, and water chopped up and fried fiercely with garlic, egg, and beansprouts; it sounds strange, but tastes wonderful.
Nyonya Cuisine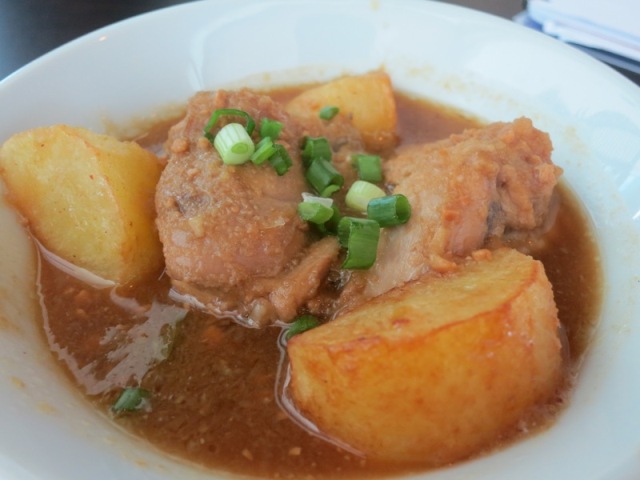 As a curious off-shoot of Chinese-Malaysian food, nyonya cuisine gets its roots from the Chinese immigrants who settled in Melaka and Penang. These new expats married the resident Malays and fused their lives and food, giving birth to a new cuisine that is still revered to this day.
The easiest nyonya dish to locate is the asam laksa, a sour-spicy soup of noodles, fish, tamarind, onion, basil, pineapple, and cucumber, although special nyonya restaurants will often have a wide array of dishes. Look out for the fiery devilled chicken curry or the popular ayam pong teh, the latter being a chicken dish takes the form of a stew made with fermented sour beans and gula Melaka, prompting an interesting sour-sweetness.
Otak-otak is another of Malaysia's nyonya creations that can be found easily, usually at night markets where vendors will be grilling packages wrapped in banana leaves that open to reveal a vivid orange, spongey cake is made from fish, coconut milk, and spices.
State Specialities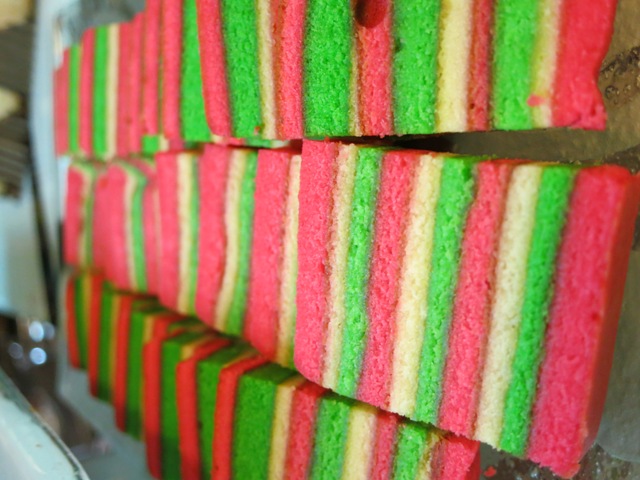 While the country as a whole may be a proud food nation, each state also has its claims to fame and will boast its local dishes as some of its major tourist attractions to both local and foreign holidaymakers.
Ipoh is known for its chicken rice or its chee cheong fung, the latter being a rice noodle roll stuffed with meat or vegetables and served in sweet soy sauce. Penang is proud of its version of char kuey teow and laksa, while Melaka and nyonya food are synonymous, with the chicken rice ball coming a close second in that former port town.
Borneo offers a different flavour (literally) for the food tourist, and the various tribes and ethnic groups have their own special dishes that have fused to create state-wide cuisine in both Sarawak and Sabah.
In Sarawak, many rave about the umai, a raw seafood salad that is as spicy as it is refreshing, while the kek lapis Sarawak – a multicoloured, many-layered cake – has become am much sought-after treat in Borneo and beyond.
Malay Food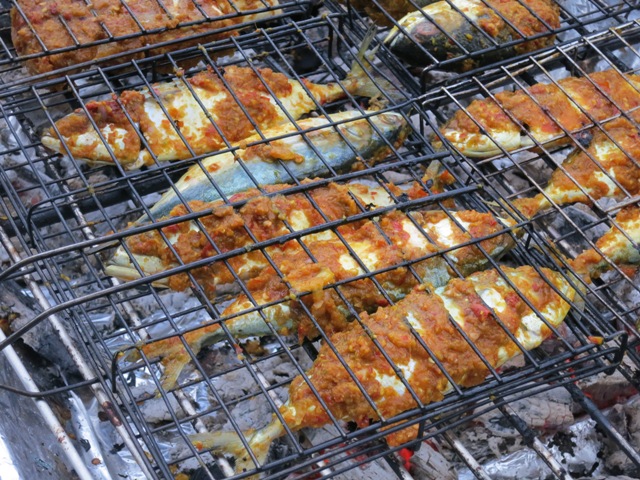 Not to be outdone, Malaysian food with its roots in Malay cuisine also has many gems to offer the national table. Originally inspired by Indonesian cooking, the Malay selection of food has undergone a similar transformation as the other immigrant products to create some truly winning dishes that make the locals proud.
If you try one thing here, let it be the nasi lemak – rice cooked in coconut milk, a boiled egg, sliced cucumber, fried nuts, and anchovies, and a powerful, spicy sambal to bind it all together. Follow your nose to locate the wonderful ikan bakar, grilled fish slathered in marinade that is cooked on an open flame.
Malay food crosses into Sarawakian territory with its love for kuih, a selection of colourful, sweet cakes that are usually made with glutinous rice flour and have a firm but sticky texture and taste faintly of coconut and pandan.
There are so many delicacies to be enjoyed during your time in Malaysia, but make the effort to seek out the country's unique national treasures. Not only are these dishes undeniably tasty, they can also bring you a little closer to understanding the influences that have shaped the nation and given it the multicultural depth that distinguishes it from its neighbours and makes it such a wonderful place to live, work… and eat!
———————————————————————————————————
Source: The Expat August 2013
Read more:
What are your thoughts on this article? Let us know by commenting below.No registration needed.



" ExpatGo welcomes and encourages comments, input, and divergent opinions. However, we kindly request that you use suitable language in your comments, and refrain from any sort of personal attack, hate speech, or disparaging rhetoric. Comments not in line with this are subject to removal from the site. "



Comments