There is a colossal variety of Malaysian cookbooks to choose from, all of them listing their own spins on such classics as chai tow kway, Banana leaf rice and Nasi goreng pattaya. However, there are a few special works which, in addition to showcasing peerless Malay cuisine that features the best Malay, Chinese and Indian flavors out there, also provide refreshing and inspiring insights into the culture and traditions surrounding these dishes. Listed here are some of the absolute best Malaysian "food-books" out there, some of which feature refreshing fusions which are sure to add new life into those dishes which, though delicious, can swiftly grow mundane and predictable.
Author: Carol Selvarajah
The secret to a sumptuous array of local delicacies can be found between the covers of this book, penned by award winning chef Carol Selva Rajah, who has appeared several times on the discovery channel for her culinary expertise. The color photos of this book are sure to whet any appetite, and recipes of note include Plum Sauce Chicken Wings Cooked in a Flash, Crunchy Ikan Bilis with Aromatic Sambal and (of course) Fish Head Curry. There are also a slew of vegetarian options, desserts and drinks to choose from. Best of all, the recipes are all simple, and don't require a lot of obscure materials to prepare adequately.
Author: Lee Chin Koon and Shermay Lee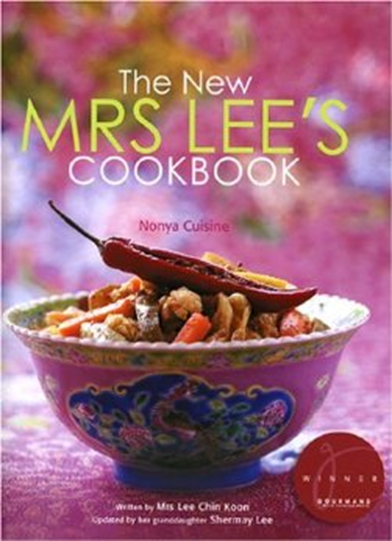 Shermay Lee, a 6th generation Peranakan, traded her desk for a stove (she used to be an investment banker). A single glimpse at the amazing menu on offer in this book makes it clear to the reader that it was a decision well made. Famous Nyonya meals – including the famous "Chicken Wrapped in Paper" and "Curry Devil"- are described simply in this book, which also comes complete with a photo glossary listing of the ingredients.

It is also worth noting that the author of this book has taken and revamped the recipes given to her by her grandmother, Mrs. Lee Chin Koon, who was the mother of Singapore's first Prime Minister: The famous Lee Kwan Yew.
Author: Robert Danhi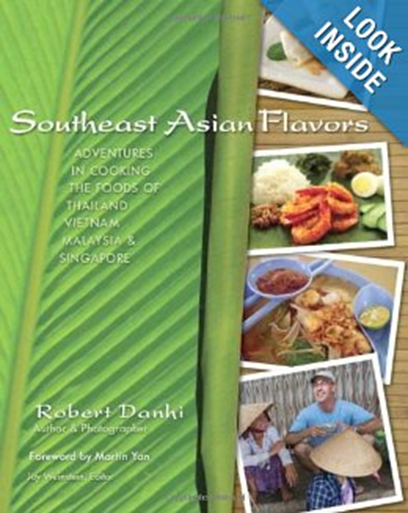 An essential book for anyone who wants to taste the best that Malaysia and wider South East Asia has to offer. Southeast Asian Flavors not only provides the reader with a tempting array of recipes, it is also a "food book", explaining the history, geography, etiquette surrounding the various South East Asian culinary traditions. Students of South East Asian cooking will be particularly interested on the section outlining the ways in which the myriad traditions in Malaysia, Laos, Thailand, Singapore and Vietnam have been fused together to create peerless, though far too often obscure, fare. The sheer volume of information in this book, complimented by dazzling color photos featuring famous South East Asian destinations as well as dishes, make it a valuable component for any kitchen, though it can serve just as well for casual reading.
Author: James Oseland
Both a cookbook featuring an excellent array of dishes from the spice islands of South East Asia, and a kind of travelogue of anecdotes and explanations amassed by the author from his 20 years exploring Indonesia, Malaysia and Singapore, Cradle of Flavor is sure to add flair to any dinner party. Though several spices and products among the colossal index of ingredients found (and explained) in this book may be hard to procure without jumping on a boat and heading to some unfrequented village markets or tiny islet, a number of easier-to-get substitutes are also included.
Cradle of Flavor is highly readable, with recipes well explained and complimented with great visuals. Recipes include Malaysian Penang-Style Stir-Fried Kuey Teow Noodles, authentic Satay and gado-gado. There is also an impressive number of mouth (and eye) watering spicy dishes, including Sweet-Sour Cucumber and Carrot Pickle with Turmeric.
Cradle of Flavor truly features the very best cuisine that the islands of Indonesia, Singapore and Malaysia have to offer, and should be a readily accessible staple for any expat's kitchen.
Author: Zainab Lagardien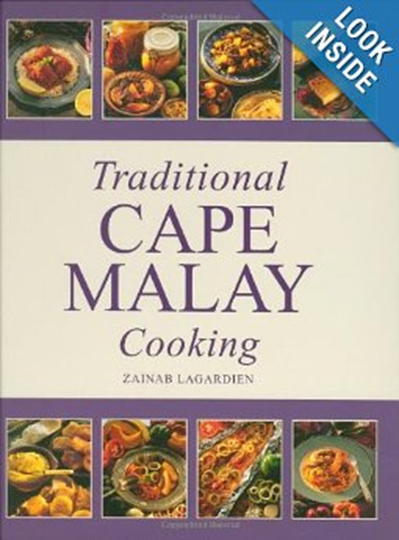 Though food lovers the world over are familiar with Malaysia's most famous dishes (Roti Canai, Nasi Lemak, etc) the lesser known cuisine of the Cape Malays of South Africa is equally as delicious (particularly when one considers how the aromatic flavors and spices that characterize African fare could be harmonized with Malaysia's own delectable plates). The book contains 200 unique recipes covering everything from curries and soups to puddings and atjars (a kind of sweet and sour salad with Indonesian roots).

Dishes include the bizarrely named though blissfully tasty Lazy Housewife's Green Bean Bredie, Grandma's Sago Stew and Hout Bay Crayfish Tail Curry. Though many of the recipes are simple and ideal for individual cooking, there are also a host of recipes for 'bulk-cooking' which are perfect for dinner party crowds hungering for a new spin on a fantastic culinary genre.
Homepage Highlight Photo credit: ginnerobot / Foter / CC BY-SA
Read more:
---
"ExpatGo welcomes and encourages comments, input, and divergent opinions. However, we kindly request that you use suitable language in your comments, and refrain from any sort of personal attack, hate speech, or disparaging rhetoric. Comments not in line with this are subject to removal from the site. "
Comments