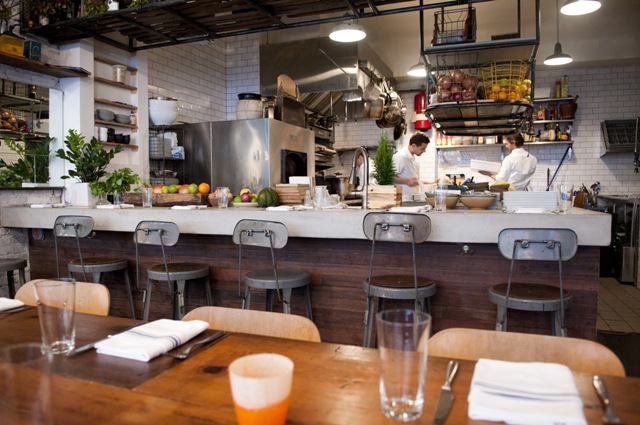 This post was written by Desmond Lim Zhengs
The explosion of New York's asian food scene in recent years has been evident. Innovative restaurants such as Momofuku and Talde have transformed the dining industry, and at the Eponymous Wong, Malaysian-born Chef Simpson Wong has been discrertly solidyfying his reputation as a purveyor of delectable asian fusion cuisine, though he'd never describe it as such. Desmond Lim Zhengs has the story.

Walking into WONG, situated on the quiet and quaint Cornelia Street in New York City, you would immediately feel a respite from the hustle and bustle on the adjacent West 4th Street. Cool poured-concrete and industrialist fixtures accompanied by whiffs of aromatic Asian spices greet you at the door.
As I walked in to meet him for this interview, Simpson Wong was completing some business with his wine representative, while two diners seated nearby were praising the flavors of his dishes out loud. His dishes, unsurprisingly, also impressed another New Yorker, highly-regarded New York Times food critic Pete Wells, who bestowed a glowing two-star rating, in which he lauded Wong's "freewheeling palate" and unique point of view on cooking. An impressive feat for a chef who was never professionally trained.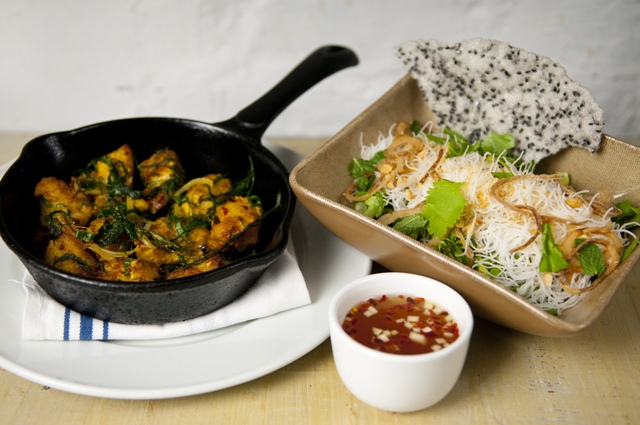 "I was doing a lot of different jobs," Wong explained. "As a waiter at a Japanese restaurant, then at the United Nations as an International liaison, you name it. I was also practicing Shiatsu massage. In the meantime, I started a catering business with my then-roommate catering to art gallery openings, parties, and film shoots."
"One day I was walking around and saw an empty storefront that used to be a coffee place in Greenwich Village, and started dreaming about opening a restaurant here." His first restaurant, Café ASEAN, was born out of this dream 17 years ago. Seemingly a world apart from WONG, Café ASEAN transports you to a colorful Asian food bazaar complete with mismatched wooden chairs and colorful lanterns.
"My strength is in Southeast Asian food. There were no Southeast Asian restaurants at the time. There were Vietnamese and Thai restaurants, but they were traditional and primarily in Chinatown. So I thought to combine all of these cuisines, and yes, there are a lot of Malaysian dishes on the menu."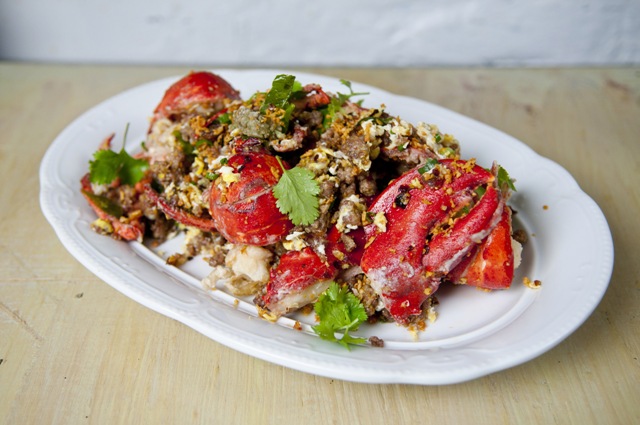 Needless to say, Wong's Malaysian Chinese ethnicity remained a constant influence throughout his career. His previous achievement, Jefferson, served a New American take on Asian cuisine, garnered great reviews from food critics, and was even featured on one of the episodes of Sex and The City. "For Jefferson, I wanted the food to be very modern. I wanted ingredients that would pique people's interest. For example, raviolis are traditionally stuffed with seafood, mushrooms, and cheese. I wanted to make an Asian ravioli, that's why i stuffed it with edamame, gingko nuts, cheese, and also tarragon. Everything is puréed and chopped up. I was trying to bring Eastern elements to a Western dish."
Apart from the influence of his cultural background, his restaurants and their menus are born out of his own eating habits. "In America, Italian and Mexican restaurants have it easier. I like eating Italian and Mexican, but I would also like to try something different," says Wong. "As a chef, you don't really want to repeat the same thing over and over again. I think I should do like they say, 'if it ain't broke, don't fix it.' But I've been toying with French food, that's why I opened Jefferson, which is New American food, but the focus was French and Asian."
In 2005, Wong suffered a heart attack that resulted from a genetic cholesterol disorder and was forced to close Jefferson. The high amount of butter intake at Jefferson, a stressful lifestyle, and bad smoking habits were also contributing causes. "I was the saucier at Jefferson, which is plays important role to give the dishes character and identity." Butter was always evident in his fantastic sauces, and the saucier had to taste the sauce for every single dish that went out. "Every night I would consume probably a stick of butter overall," he said.
Wong now appreciates the little things in life more than before. "Now, I value my base, my friends, and my time more. I'm a little more selfish with my time: instead of working 25 hours a day, I only work 23 now," he jokes. "I enjoy my friends more, and see things clearer now. For instance, when people complain that it's snowing or too cold, I am grateful that I am able to feel that. I like gardening and farming. I love seeing how my tomatoes become tomatoes."
"I think a nonfatal heart attack isn't as bad as a terminal illness; it changes your lifestyle and it's a wake-up call." Wong continues, "After my heart attack, I started to look for ways to eat healthier." The 50-year-old restaurateur now eats better quality meats such as grass-fed beef and organic chicken. "That's how I grew up anyway. My mother would go to the market every day to buy fresh groceries."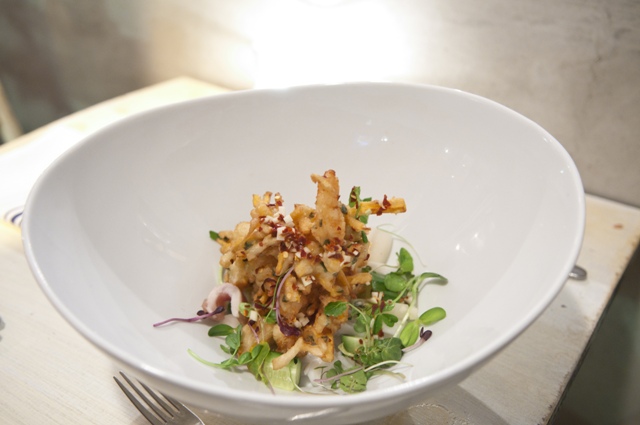 This appreciation for fresh, organic produce now translates to his eponymous farm to table restaurant. "WONG is not as modern, not as fusion, not as high-end.
It's seasonal. Ingredients are sourced from the nearby Union Square farmer's market," describes Wong, who in hindsight also satisfies the emerging locavore consciousness of the restaurant world. It was conceived after a two-year eating tour that took the chef to far-flung places such as Bali, Luang Prabang, Vietnam, Kuala Lumpur, Singapore, Portland, Seattle, and Paris. "I learned how to make cha ca la vong from a chef in Vietnam. I stayed true to the dish, except mine is not charcoal-cooked and not cooked on the table."
His round the-world research trip resulted in shrimp fritters served with ham; crispy duck tongue paired with cucumber and jellyfish; and the delicious lobster egg foo young cooked with leeks, salted duck egg yolks, and dried shrimp crumble. The word "fusion" does not fully confer the breadth of Wong's cuisine; in fact, he loathes the term. He insists that fusion is an incorrect term to describe his illustrious creations. "I think the connotation of Asian fusion is not very positive. David Chang and Jean George are doing fusion food, but they are not labeled as that. I think it is unfair. People think Asian fusion food is putting soy sauce in ice cream. I think they are wrong; if it's done well, its fantastic." To be fair, Wong does serve a roast duck ice cream at his restaurant, which raised some eyebrows, but mostly of the good kind.
He then adds, "I am pursuing a cookbook in Asian cuisine, basically all the food I've been cooking at Cafe ASEAN and at WONG… a collection of weekly specials over 17 years, from grilled blowfish tail to mango salad and so much more. Stay tuned to find out."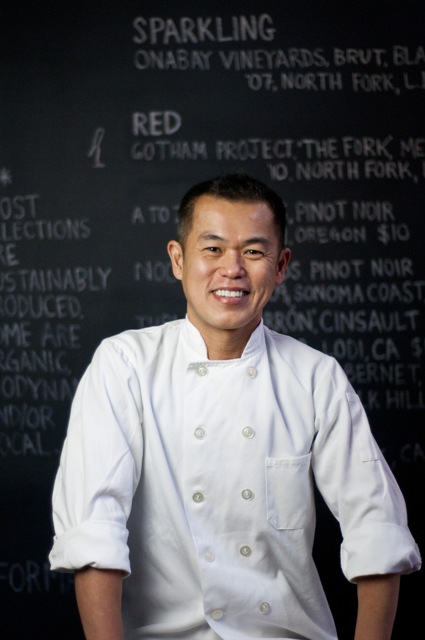 ———————————————————————————————————
Source: Senses of Malaysia Jul-Aug 2013
Read more:
What are your thoughts on this article? Let us know by commenting below.No registration needed.
---
"ExpatGo welcomes and encourages comments, input, and divergent opinions. However, we kindly request that you use suitable language in your comments, and refrain from any sort of personal attack, hate speech, or disparaging rhetoric. Comments not in line with this are subject to removal from the site. "
Comments