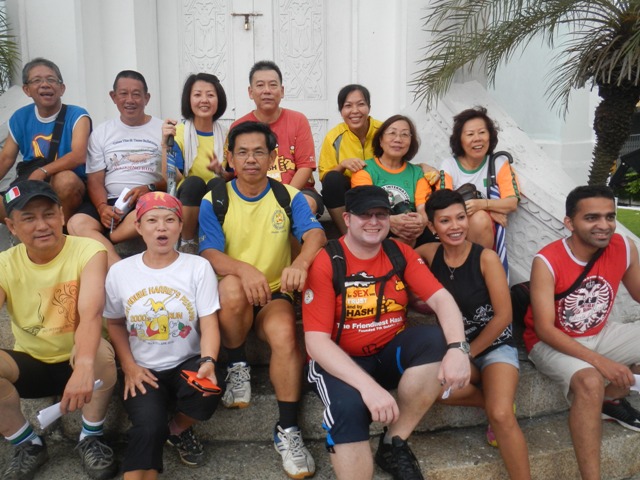 This post was written by Tony Cope
The jungles of the tropics have long provided the perfect arena for a workout in the wild… and a lot of fun afterwards. Tony Cope leaps into the world of Hash Jungle Running and lives to tell the tale.
One of the delights of moving to a new environment is discovering new and different experiences.This was defi nitely the case when I joined the Penang International Hash Hounds.
After conquering Mt Kilimanjaro, the highest peak in my birth continent of Africa, I decided that increasing my fi tness levels was imperative. Having never worked out before scaling Kilimanjaro's peak, eight months of hitting the gym resulted in me standing on top of the mountain – exhausted, freezing but exhilarated.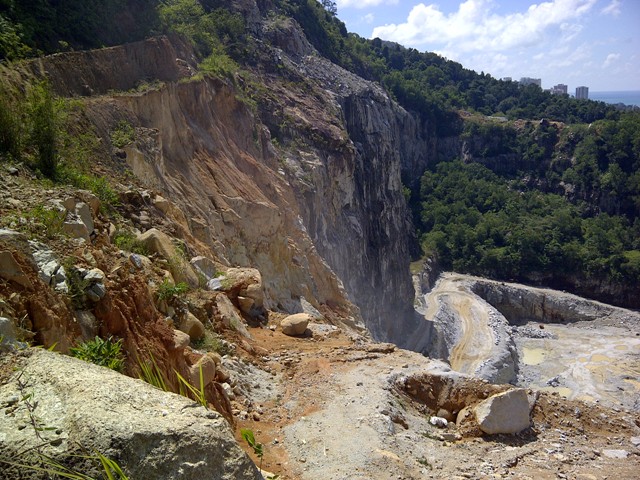 The next month as I settled into my new job in Penang, I realised the switch I had made from regularly walking to meetings around various Australian cities, to sitting at a desk for hours on end was not helping my cause. In a bid to keep reasonably fit, I attempted a workout in the air-conditioning free gym at my apartment block before realising that running on a treadmill in the stifl ing heat was totally unappealing.
I was explaining my dilemma to colleagues at work when one of them said a group met at the end of her street from time to time in the evenings – they looked like they went for a run in the jungle and that afterwards they made a lot of noise but left no mess behind. Somebody else said they were called Hashers – so the search was on for this mysterious mob.
Needless to say Google came to the rescue and I found details of five Hash chapters in Penang alone.
The Hash House Harriers received its humble beginnings in 1938 from a British expatriate named Albert Stephen Ignatius Gispert, in Kuala Lumpur. Having a fondness for the "paper chase," he gathered a group of expatriates from the Royal Selangor Club Chambers that would later become a worldwide legacy.The "Hash House" was the mildly derogatory nickname given to the Dining Room of the Royal Selangor Club Chambers for its unimaginative, monotonous food.
With work and travel there was no way I could make any of the weekday runs so I sent an enquiry for a Saturday Hash run to the Penang International Hash Hounds. Within hours a very welcoming email came back, detailing the next Hash run and more importantly, stressing that everyone was welcome regardless of age and fi tness level.
So with some trepidation I made my way the following Saturday to the meeting point, where I was warmly greeted by the other hashers. At 5pm, "Circle" was called and the GM Texas BS welcomed guests and called the hare who had set the run to give us an indication of the type of trail ahead, before we set off! I was relieved to see only a few jogging with the rest walking briskly – much more my style.
After 30 minutes of climbing up a steep trail in the jungle I was panting like a dog, had drunk my entire bottle of water, and my clothes were soaked with perspiration. After being helped by a group of of Hashers who adopted me for the run, we ended up on a ridgeline with stunning views across Tanjung Bungah in the foreground and Kedah Peak (Guning Jerai) in the distance across the Straits of Malacca. This made it all worthwhile and even better the only way from there was down!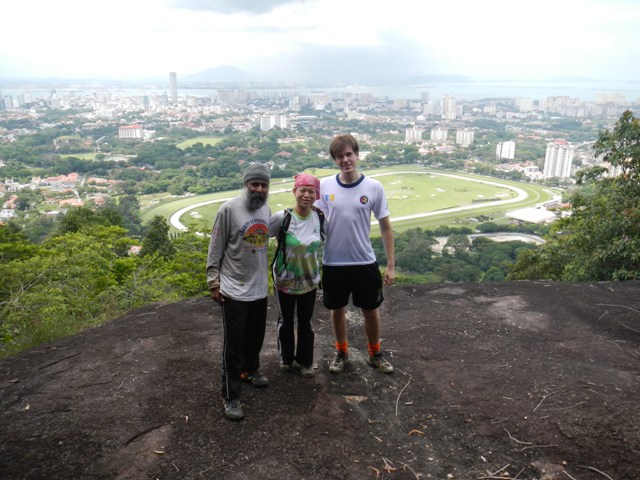 What I was not expecting when I got back was a full dinner laid out – rice, meat and vegetarian curries, and poppadums to boot! Another hasher arrived with his truck loaded full of ice-cold beers, 100Plus and water, much welcomed by our thirsty selves.
After we had our fill, "Circle" was called again and various members were called out for misdemeanours, both real and imagined, and forced to sit on a bag of ice while the charge was read out and a song, not generally fit for printing, was sung. Traditionally, the final person on ice is the hare who not only sets the run but also provides dinner. Regardless of the quality of the run and the dinner the hare gets iced!
Runs I subsequently went on covered all parts of the island. So often I have heaved my way up a hill to be greeted with a magical view of Taman Negara,Tanjung Bungah, Bayan Lepas, Balik Pulau and George Town itself. From time to time there are special runs such as Chinese NewYear where we start with Lion Dance and end with a catered dinner of a whole succulent pig! Commemorative T-shirts and free beer are a norm as well.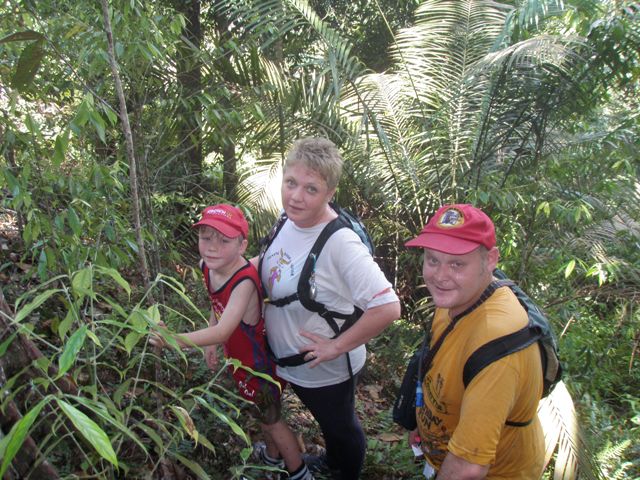 Memorable events included the end of year pub crawl featuring an Olympic theme at each of the four pubs in George Town, where a number of events took place. One celebration saw the Opening Ceremony with the Queen and James Bond and their entourage coming down the street, followed by synchronised swimming – complete with a toddlers paddling pool in the middle of the pub floor!
The Annual General Meeting this year was after a run starting in the Botanical Gardens to an area where dinner and the AGM took place in an outdoor restaurant along Jalan Gottlieb. After a sumptuous meal and hilarious speeches, somehow a new committee was elected, and under the new GM "Melons,"Vice GM "Iceman" and On Sec "Bibi Tulips," they continue to do a great job… just like the previous committee did.
What I have particularly enjoyed is getting to know other Hashers.The Penang International Hash Hounds only started in 2000, but it's a very active group. Membership is approximately 60% male and 40% female, with an average age of just under 50. Regardless of whether you are a lawyer, surgeon, businessperson, retired, or just a visitor to Penang, everybody is heartily welcomed and great friendships are formed. Many members do not live permanently in Penang and when they return for a run they are made especially welcome and usually get iced.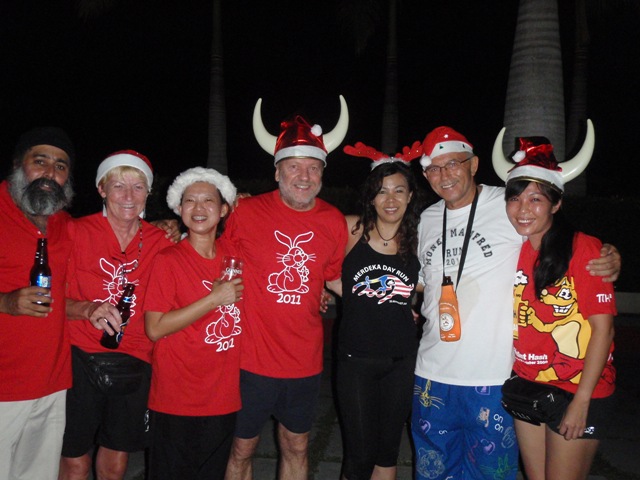 Everyone receives a Hash name but it is an honour that is earned somehow. Not all Hash names are fit to print (nor the explanations behind them) and once you have a Hash name you have it for life. I was very concerned as to what name I would be given but eventually got the Hash name Naked Gun due to my apparent resemblance to Leslie Nielsen and the fact that I drive a convertible like most actors do.
Anyone can run as a guest and pay RM10. The annual fees are RM50, but if you come as a guest and join on the same night after the run, you only pay another RM40 to become a member. Paying only RM50 for 52 runs in all parts of the island, plus 52 dinners, plus all the camaraderie is an excellently economical way to maintain a level of fitness, get to know the remoter parts of Penang, and make great friends!
While it may not be for everyone, being a Hasher is yet another great element of my fantastic life on the tropical island of Penang.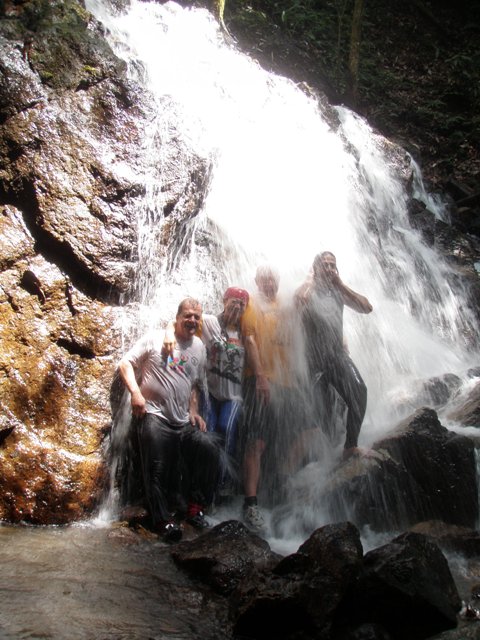 ———————————————————————————————————
Penang International Hash Hounds: www.penang-hounds.com
For more information – or perhaps an explanation of some of the Hash names – you may email the author at [email protected].
———————————————————————————————————
Source: Penang International Aug 2013 – Sept 2013
Read more:
What are your thoughts on this article? Let us know by commenting below.No registration needed.
---
"ExpatGo welcomes and encourages comments, input, and divergent opinions. However, we kindly request that you use suitable language in your comments, and refrain from any sort of personal attack, hate speech, or disparaging rhetoric. Comments not in line with this are subject to removal from the site. "
Comments