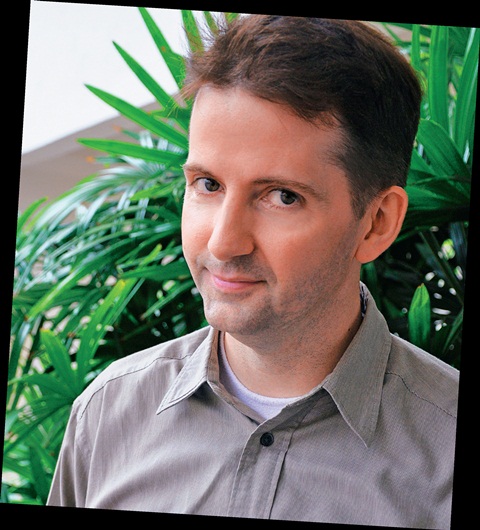 As expats living our lives in a foreign land, we're often keenly aware of how we're being changed by the experience. But as Editor Chad Merchant has discovered, that phenomenon goes both ways: expats are transforming their host country, too.
As of this month, I will have notched five years in Malaysia. When I arrived here in September 2008, my thinking was that I'd be here for around a year or so, just enough to get the experience of living in a different country. Then I'd be back to the States… back to the familiar. As I've found to be the case with no small number of expats, that theoretical single year has somehow turned into several. And what a ride it's been. Living in a foreign country, even one as comfortably accommodating as Malaysia, has certainly changed me in a number of ways.
But recently, I was realising that I'm changing Malaysia, too – albeit on a much smaller scale. All of us are. Every time we interact with locals, that shared experience changes us both. Over time, and in the broader population, the influx of expats can make a very real difference in a country. Singapore provides a great example of this. With some 30% of its population imported from other countries, the foreign-born demographic in Singapore has altered the tiny city-state rather dramatically, to the recent point of some Singaporeans taking notice and saying, "Whoa, whoa, whoa!"
Here in Malaysia, it's not as readily apparent, as expats are a much smaller part of the whole. But still, we contribute and we make a difference. It's really interesting wandering around in Sri Hartamas and Mont Kiara, or driving through parts of Ampang. The large Korean expat communities in those areas have driven a remarkable demand for Korean markets, restaurants, language centres, and more. And businesses have sprung up to meet that demand. Ducking in and out of these shops, with their bewildering (to me) array of Korean goods and hieroglyphic signs, you'd be forgiven for forgetting that you're actually in KL. Worldwide, is there a large city that doesn't have a Chinatown? Many also have their Little India, too. Expats and immigrants bring change to their home away from home by the very nature of what they do.
In this issue of The Expat, we decided to track down and chat with a number of expats who came to Malaysia and started businesses or similar ventures of their own. Many expats are adventurous souls at their core; the ones we interviewed here have an extra layer of entrepreneurship, too. In their ambition, they're not only contributing to the great diversity for which Malaysia is justly known, they're making small changes to the cultural landscape, too. Every day, these folks interact with scores of locals and exchange personal influences, thus altering this country and its people ever so slightly. There were some common themes repeated by nearly all the expats we featured, and chief among them was the recognition that Malaysia seems to be a relatively comfortable and easy place in which to live as a foreigner. This is certainly something I myself have said many times… often my go-to response when locals ask how I like living in their country. And it's true: when I first arrived in KL five years ago, there were certainly some adjustments I had to make, but I didn't spend weeks wandering around in a bewildered daze. All in all, adapting to life here – even though it's clearly very different than the one I left behind in the US – was not that difficult.
I was thinking about one of the principal reasons that Malaysia is an easy Asian country for expats to settle in, which is the fact that English is widely spoken. Well, why is that? Obviously, much of it is down to those original expats, the colonial British who came to this Southeast Asian peninsula long ago. But even today, think of the expats who teach English in schools and language centres throughout the country (or indeed the expats who have started entire schools). Think of the expats who conduct their day-to-day business in English, alongside Malaysians and other expats. Think of expats who gently correct their local friends when English is misused or misunderstood. Every day, expats change Malaysia a tiny bit, and Malaysia changes us a tiny bit in return. I believe that collectively, all of this lends itself to that great concept we call globalisation. But what is that? By definition, it refers to worldwide integration and its development. Not the assimilation of one culture by another (though sometimes certain cultural components do get muddied or lost entirely along the way), but rather the interweaving of the parts to be something bigger, and hopefully, something better. I think globalisation ultimately lends itself to fuelling a greater understanding of one another. And to me, that's one of the best parts of the expat experience.
Source: The Expat September 2013
Read more:
What are your thoughts on this article? Let us know by commenting below.No registration needed.
---
"ExpatGo welcomes and encourages comments, input, and divergent opinions. However, we kindly request that you use suitable language in your comments, and refrain from any sort of personal attack, hate speech, or disparaging rhetoric. Comments not in line with this are subject to removal from the site. "
Comments