Moving to a new country often involves the introduction to a new language. Phrasebooks, dictionaries, and (now increasingly common in the tech age) smartphone apps for language translation purposes have all become travelling staples. Manveen Maan speaks to a few expats who have picked up more than just the basics.
Granted there are many expats who can live for years in another land without ever learning more than just one or two sentences. But for every one of them, there is almost always another expat ready and willing to immerse themselves into the culture of a new land.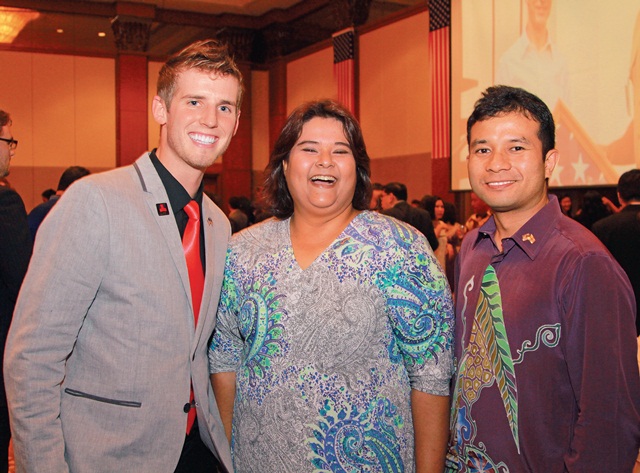 Left: Ben Bradshaw
Ben Bradshaw is one such example. Having first landed in Malaysia in 2008, Ben was first exposed to the national language when he was in East Malaysia undergoing volunteer work on a gap year. Living in a part of the country where English was not widely spoken provided Ben with the opportunity to lay the groundwork for effective learning. "My first goal was improve my speaking skills," he explains. "I wanted to understand people and be able to have meaningful conversations, so I had to learn Malay." Learning did not come easy for the young American who had never spoken anything besides English before: "Picking up a new language was not easy. I worked with a friend who had been there for a while and in about two months, I was able to get around, ask for directions, and even sit down and chitchat with people."
Ben revealed his learning curve really accelerated when his friend left, leaving him to "take over" the task of communicating with locals. "I had only been there for nine weeks, but I was the only one who could speak some Malay, so that boosted my ability," he says. "My proudest moment was when a local lady said that I had improved immensely from the time I arrived about four months prior. She specifically used the word fasih, which means fluent." He attributes his astonishing learning ability to both time and dedication. "Learning a new language takes work and effort," he explains. "Read as much as you can, memorise phrases, and look up words you don't understand. Even speaking is time spent learning."
Ben has since returned to the US to complete his university studies, but has managed to carve a reputation as a minicelebrity of sorts, all thanks to technology. With a YouTube channel boasting over 12,000 subscribers, Ben teaches English phrases, and learns Malay ones, through Facebook, Twitter and videos – all from his university dorm room. "I dedicate two hours a day to speaking Malay," he professes. "That includes the time it takes to write a message on Facebook, reading messages online, and uploading and responding to videos."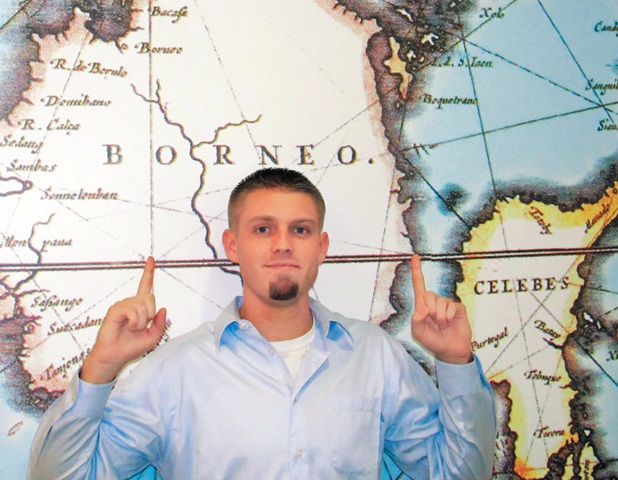 Blair Daly
Similar tactics were also employed by American Blair Daly, another enterprising expat picking up the national language. Having first arrived from the US in 2008 on a university exchange programme, Blair now boasts a tidy vocabulary and a confidence stemming from hours of research and practice.
"I started learning independently from a free online course I found prior to going on exchange, so I had the basics by the time I started the programme," he explains. "Once I got there though, my skills did not improve as my classes were in English, and I found it difficult to communicate with Malays, partly due to my own shyness in overcoming the language barrier."
Perseverance got the better of him and soon Blair employed self-study using all kinds of devices – the dictionary, translating Malay songs into English, studying from children's storybooks, and watching Malay movies. "I lack confidence when it comes to speaking, but I'm pretty good with reading and understanding Malay. My vocabulary is fairly large," he admits.
Blair is quick to point out that being able to speak some Bahasa has benefitted him in many situations. "Knowing Malay has opened doors for me – quite literally! Without that knowledge, I would probably not have had access to some of the most unique experiences, particularly ones in rural areas with people who don't speak much English," he recounts. "I also remember the first time my language skills really came in handy; when I visited Brunei and needed to figure out how to catch the bus back to Sarawak!"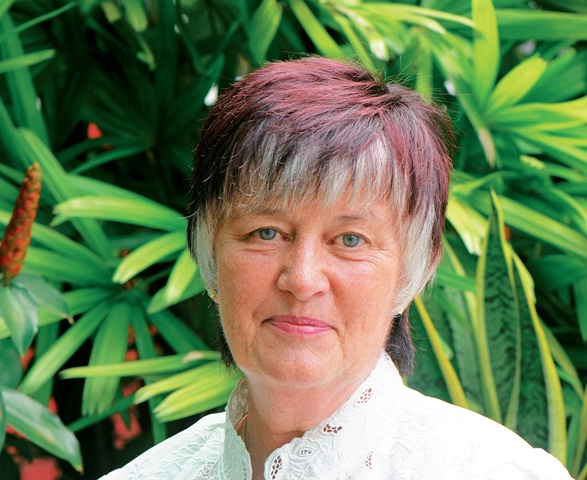 Colette Garside
In contrast, Colette Garside's experiences in Kuala Lumpur stem from the early 1990s when she first came to the city after her husband's job brought them here from the UK. Pre-internet materials and online courses, Colette found it difficult to learn Malay as English was widely spoken. "I tried with books and tapes and going to the wet market, but everyone spoke to me in English so I found that learning Bahasa was almost impossible!" she exclaims.
However, Colette's belief that better integration stems from speaking the language of the country you are living in compelled her to use every opportunity to practice her skills: "I spoke what I could to people in the market and dedicated 30 minutes a day to speaking practice. It's always easy to mimic speech – when a native speaker uses a particular word or phrase, you know you can too."
Colette undergoes weekly lessons and also learns from a local friend. Despite not being entirely fluent in Malay, Colette is determined to gain as much knowledge as possible. "I think we should learn the language so that we can communicate easily, read road signs, and understand our bills," she says. "I am sure that it would help greatly as locals would feel that an effort has been made to understand their country and language."
Her sentiments were echoed by Bradshaw, who said: "I think expats should learn to speak local languages – even if it's just enough for basic interaction. When you show that you care enough about the country to interact in its native tongue, people are so appreciative that you have shown an interest in their culture. Language is the quickest way to elicit a positive response."
Daly, on the other hand, sees the addition of another language as a vital part of his skill set. "My motive for learning was to become bilingual, which could possibly provide career opportunities. I would love to work in the region again so being fluent in Malay could see that opening many doors for me."
Whether it is for work or pleasure, these enterprising expats have proven that the addition of a new language, along with an interest in the culture of the land, makes for a winning combination.
——————————————————————————————————————-
LANGUAGE CLASSES
YMCA
Where: YMCA Kuala Lumpur, Brickfields (near KL Sentral)
What: Vocabulary, Grammar & Pronunciation Communication, Reading Skills & Speech Practice
Who: Foreign/International residents, from Beginner to Advanced Levels
When: Lessons are held for 30 days; a certificate is awarded upon completion. Email [email protected] for more information.
ABWM (Association of British Women of Malaysia) & AAM (American Association of Malaysia)
Where: Bangsar & Ampang
What: Spoken Malay classes, from Beginner to Advanced levels.
Who: Group classes, as well as private classes for individuals or smaller groups are available. Non-members are allowed to join.
When: Lessons are two hours each, once a week for 15 sessions. Visit www.abwm.com.my or
www.klamerican.com for more information.
Source: The Expat September 2013
Read more:
What are your thoughts on this article? Let us know by commenting below.No registration needed.



" ExpatGo welcomes and encourages comments, input, and divergent opinions. However, we kindly request that you use suitable language in your comments, and refrain from any sort of personal attack, hate speech, or disparaging rhetoric. Comments not in line with this are subject to removal from the site. "



Comments