This post is brought to you by Pacific World Travel, preferred agent for Seabourn.
[img_gallery][/img_gallery]

Cruising on a Seabourn ship, an award-winning fleet, is an experience unlike any other form of travel. This unique style of travelling offers the traveller a luxurious, yet relaxed – elegant, yet casual – sumptuous, yet understated way of travelling to some of the world's most desirable destinations. Think the Caribbean, the Mediterranean, Adriatic and Greek Isles as well as South America, Africa, the Antarctica and many more. The Seabourn is a smaller ship; this means it is able to travel to some hidden gems where larger vessels cannot follow.
The Seabourn experience was established when the company introduced Seabourn Pride, their first 208-capacity, all-suite ship, in 1998. This was followed by Seabourn Spirit and Seabourn Legend. In 2009, the company introduced Seabourn Odyssey, followed by Seabourn Sojourn in 2010, and Seabourn Quest in 2011. The Odyssey, Sojourn and Quest are popular ships at the moment because they are slightly larger compared to the Pride, Spirit and Legend. These six intimate ships with just 104 or 225 suites with a capacity of 208 to 450 people offers an extraordinary travel experience.
So what makes the Seabourn different from other cruise ships? Here are 12 reasons.
1) Intimate Ships, each with 104 or 225 Luxurious Suites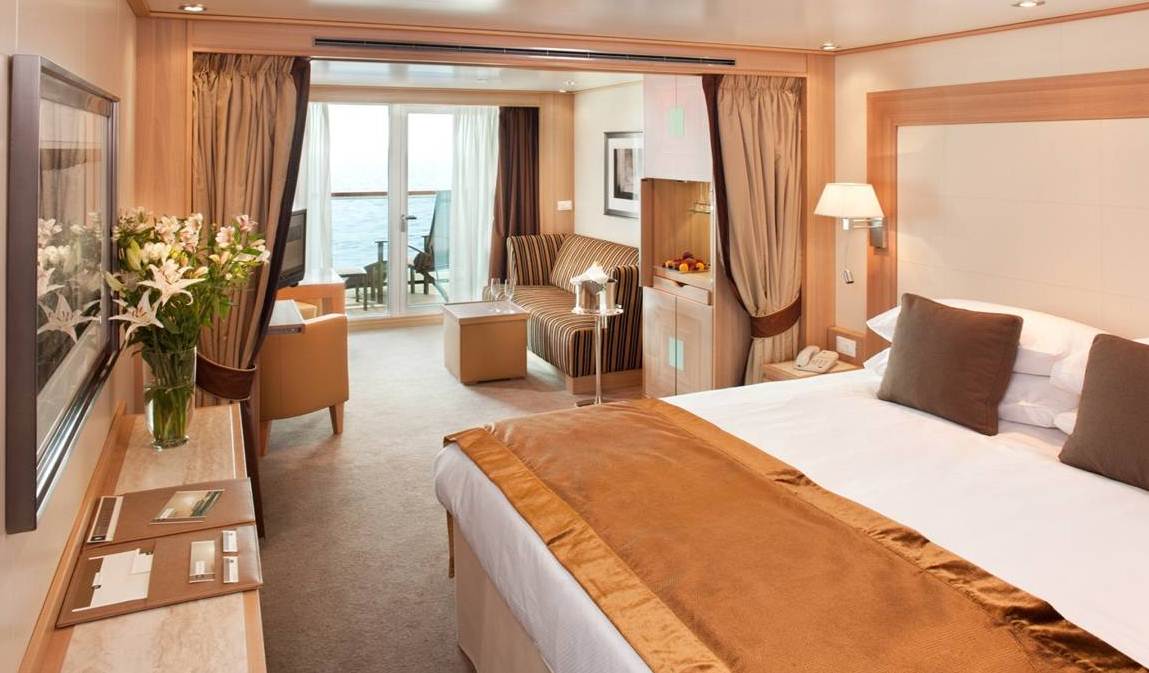 Revel in awe-inspiring comfort as the world passes by. A Seabourn ship is like a private club, where members share expansive open decks, inviting social spaces, and the personalized attention of an exceptional crew.
The suites spacious all-suite accomodation measure an ample 277 square feet or more. The spacious all-suite accommodation with walk-in closets are also equipped with fine Egyptian cotton linens, a fluffy duvet, a warm scented bath, complimentary in-suite bar stocked with your daily favourites, personal stationery, exclusive wellness products from Molton Brown, London, flat screen TVs and lots more.
2) Complimentary Welcome Champagne and In-Suite Bar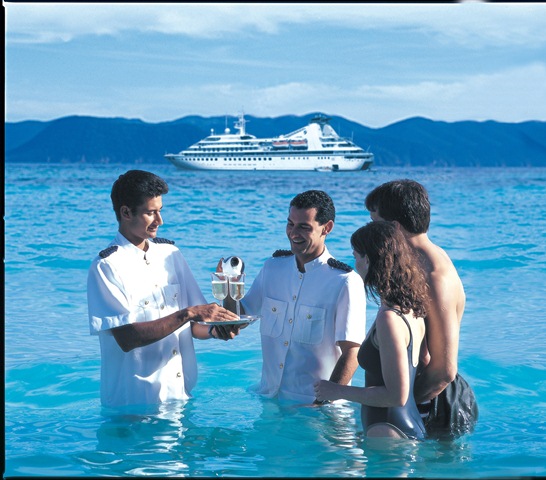 The complimentary welcome champagne served once you board the cruise will immediately put you in the mood. Even better, each suite comes with your very own bar, stocked with soft drinks, beer, mineral water and your favourite wines or spirits, complete with glassware.
3) Unique Itineraries to Must-See Cities and Hidden Gems Where Larger Ships Can't Go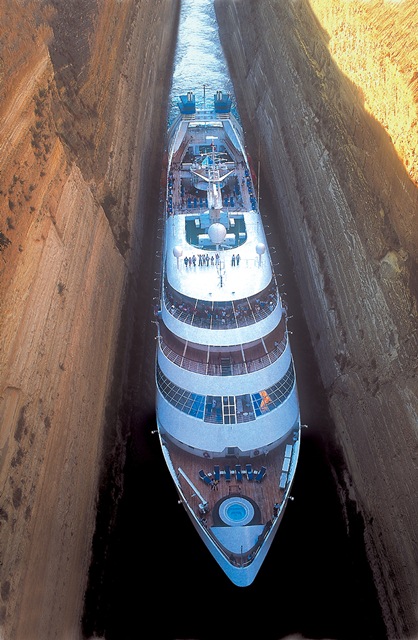 Each Seabourn cruise is a hand-picked collection of fascinating places. This gives you the chance to explore the world in a more personal and meaningful way.
Seabourn is slightly smaller than most vessels and this means that it can easily discover hidden gems where larger vessels can't access. Some of the exciting places explored on this cruise include the Mediterranean, Adriatic & Greek Isles, Northern Europe, Atlantic Crossings, Africa, Arabia & India, Southeast Asia, Australia & New Zealand, Antarctica, South America, Caribbean, Canada & New England.
4) Complimentary All Day Dining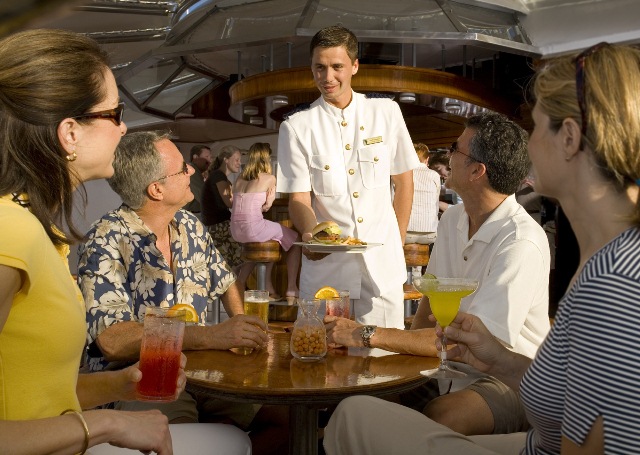 A variety of dining options await you on board the Seabourn. The Restaurant offers a sophisticated fine dining experience. Restaurant 2 offers innovative, small-plates tasting menus while the Veranda Café/The Colonnade is a popular option for lavish buffet-style breakfast and lunches.
Sky Grill/Patio Grill is perfect for those who enjoy dining outdoors with al fresco fare.
If you prefer to dine in your suite, choose from the extensive menu available around the clock, or order from The Restaurant menu and have your meal served, course by course, in your suite or on your veranda.
Bear in mind that dining at these restaurants are complimentary, so you can dine when, where and with whom you wish.
5) Gourmet Dining Experiences That Rival the Finest Restaurants Anywhere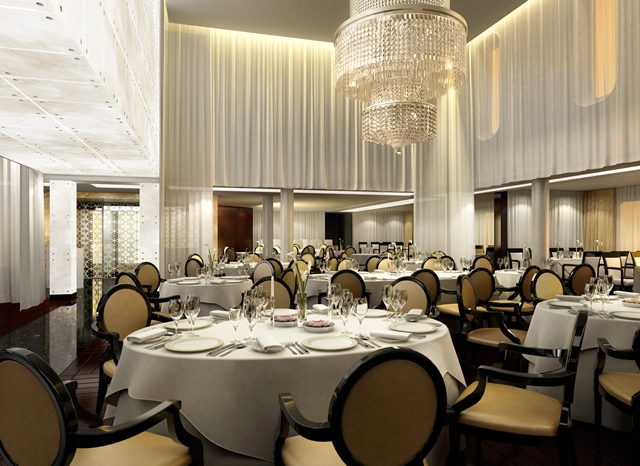 These dining venues offer a gourmet dining experience that can rival the finest restaurants anywhere. The award-winning cuisine made from the finest ingredients offer passengers a ravishing range of flavours. They also offer a full range of beverages, including champagne, fine wines and spirits. Dining at these restaurants are complimentary, and passengers can choose to dine anytime, anywhere and with anyone.
From French fries and burgers to foie gras, every dish served on the Seabourn is prepared with expert attention from the team of skilled and passionate chefs.
6) First Class Service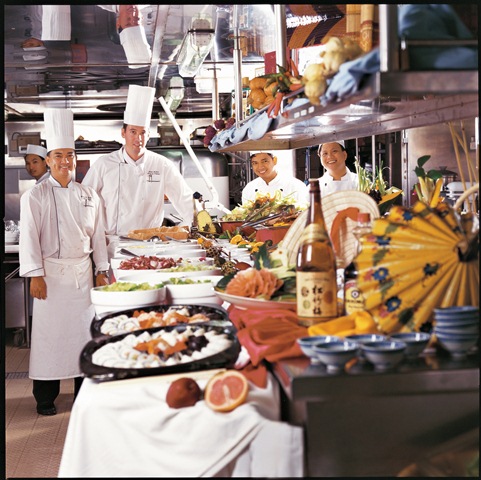 The staffs on board the Seabourn are trained professionals. The captain and officers are friendly and obliging to all guests while the staffs assigned to the suites know your name and your personal preference. On board the cruise, you will never have to lift a finger as your every need will be catered to.
The personalized service extends to the crew helping you plan special occasions, like a romantic evening for two in Paris with a horse drawn carriage or, a breath-taking journey by hot air balloon over the soaring rock formations and narrow canyons of Cappadocia, Turkey.
7) No Tipping Required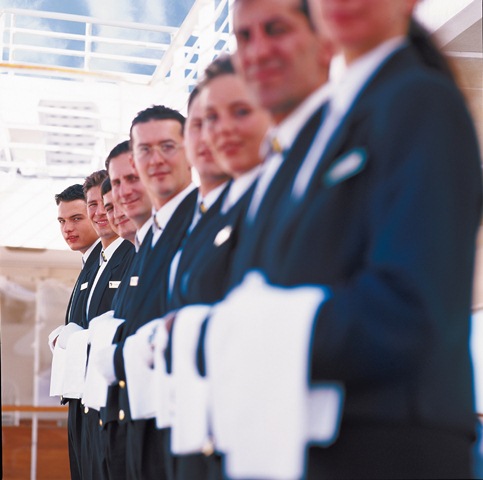 Tipping is neither required nor expected so rest assured that the services bestowed upon you are sincere.
8) Open Bars and Fine Wines For Lunch and Dinner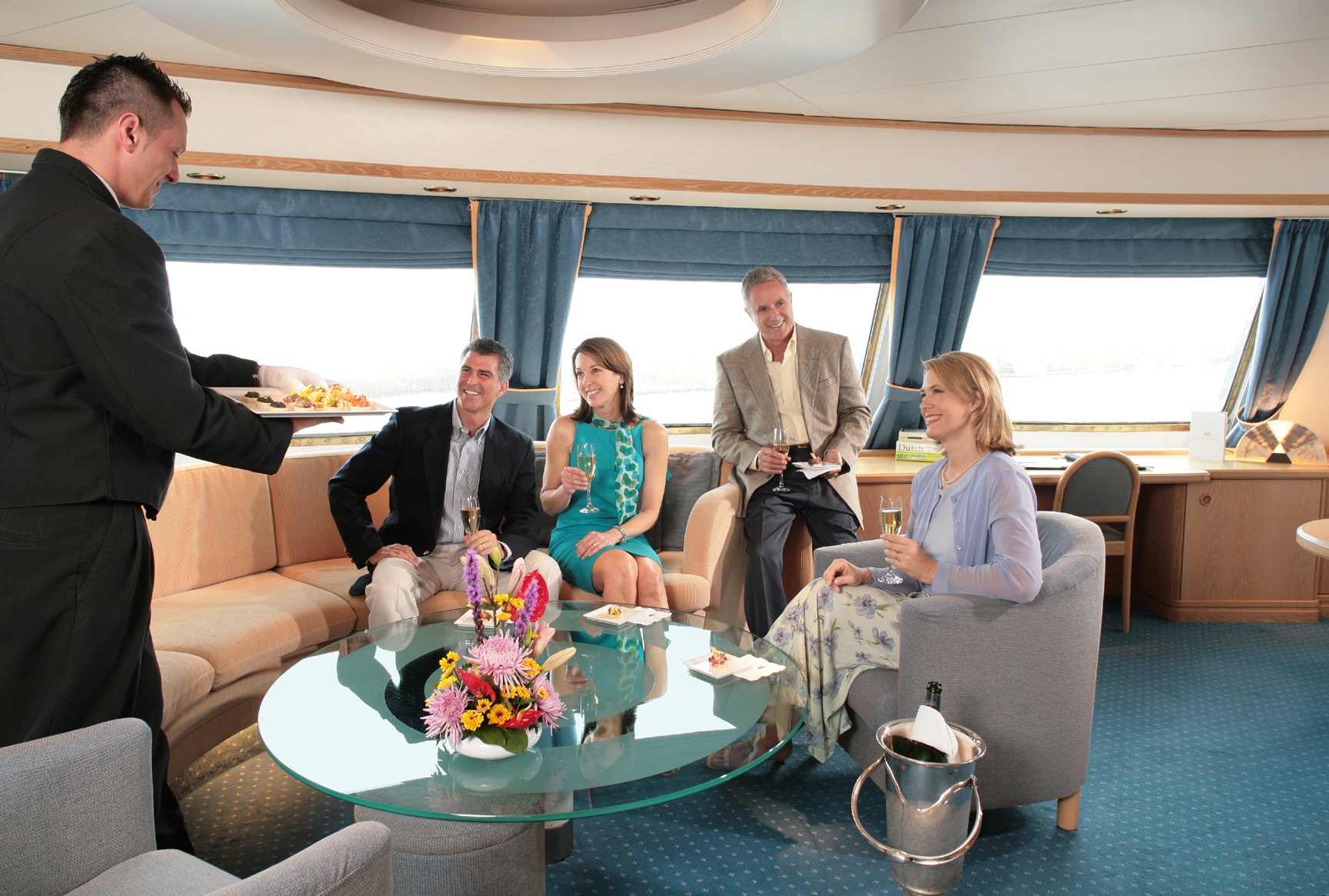 Meet and mingle with other guests while enjoying a cocktail or two. The best part about this is that no one has to pick up the tab. The open bars located throughout the ship are complimentary. Also, expect only the finest wine served with your lunch and dinner.
9) Exciting and Relaxing Activities to Pass the Time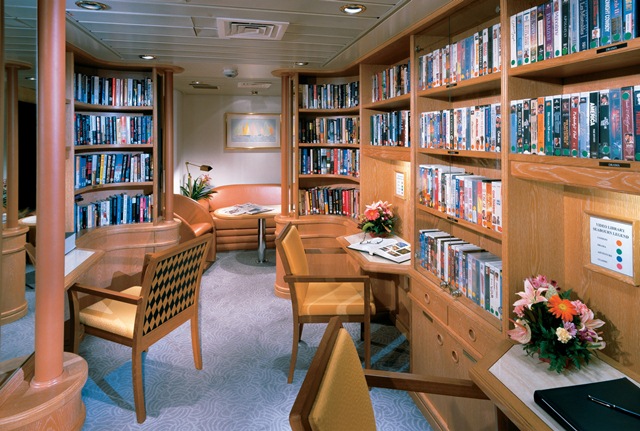 Sailing on a luxury cruise ship is not the only activity on board the Seabourn. Although some might say that 'luxuriating' is an activity by itself. The Seabourn offers a number of activities to cater to almost anyone. Besides perusing the well-equipped fitness centre with complimentary yoga and Pilates classes or the well-stocked library, guests on board the Seabourn can also attend an enrichment program, enjoy a pampering session at the spa, take part in a food or wine tasting activity, enjoy the complimentary water sports offered or order a complimentary Massage Moment on deck. Nightime activities include pre-dinner cocktails and canapés at one of the lounges where one can enjoy a cabaret one night, or a game of Blackjack in the casino the next. The Club is where one would go to dance the night away, while those looking to relax to some soothing piano music can head to the Observation Bar.
10) Exciting Shore Excursions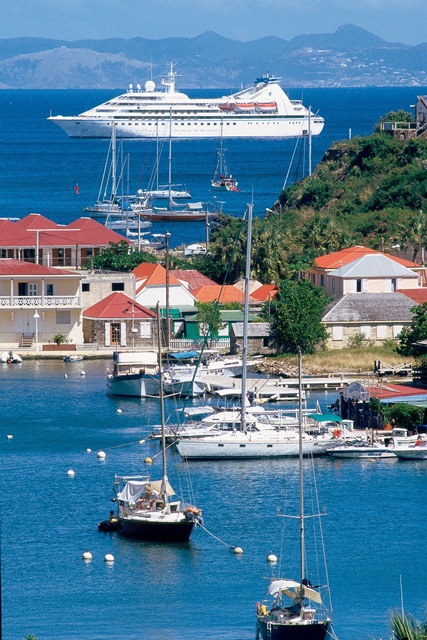 Arrays of exciting shore excursions are available to suit everyone's interest. Seabourn's website can help you view the available sight-seeing options with a detailed description. Each excursion description on the website will provide the necessary information you need before booking. This includes the amount and difficulty of walking, restrictions, suggested cautions and more. Custom request for shore excursions is allowed, as long as notice is given beforehand. Bear in mind that although almost everything on board the Seabourn is complimentary due to the package you have paid for, tipping guides, drivers or other tour operator staff is not included and you will have to bear the cost yourself. This is only for shore excursions, as tipping on board the Seabourn is neither required nor is it expected. The award-winning staffs on board the Seabourn are driven to serve you with a genuine smile at all times.
11) Pampering Sessions at The Spa at Seabourn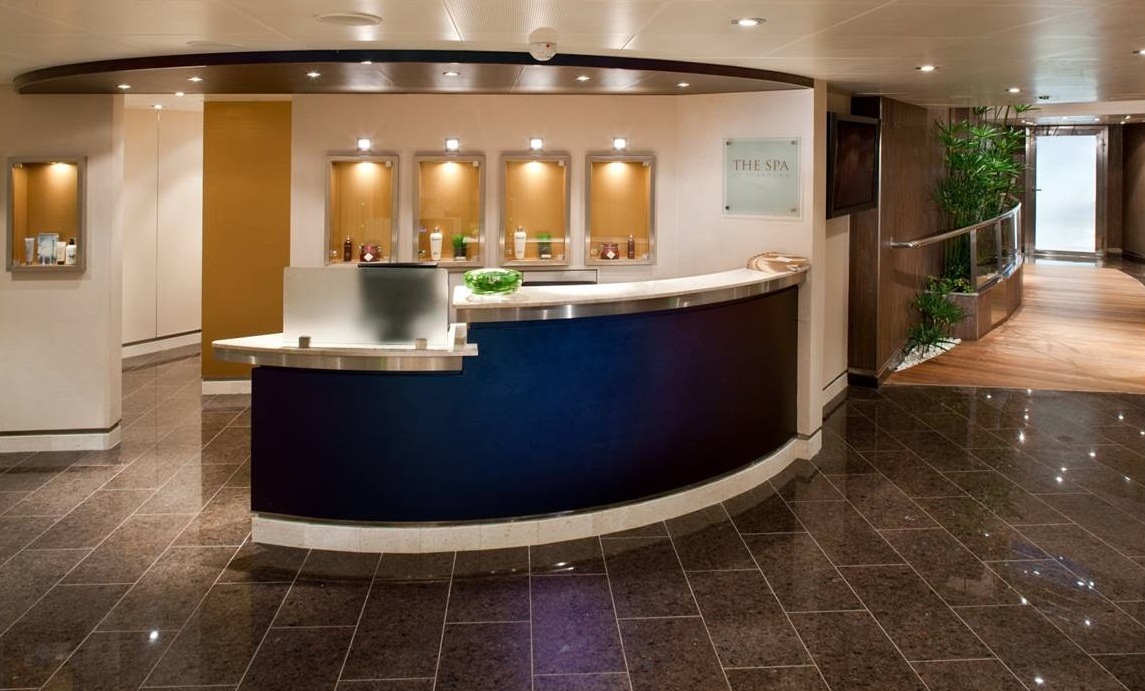 Step into The Spa at Seabourn and you will emerge feeling completely transformed. Feel rejuvenated after spending time in the sauna and steam room, or pay a visit to the salon for some extra pampering. Guests have the luxury of choosing from a variety of spa treatments and rituals such as massages, facials, body treatments and wraps. Customized spa regime is also allowed so speak with one of the expert spa staff on what you need.
Those on board Seabourn Odyssey, Seabourn Sojourn and Seabourn Quest will get to enjoy up to 11,400 square feet of spa facilities as well as the option to reserve a private Spa Villa. The Spa on board Seabourn is a popular place; hence, it is advisable to book your appointments in advance.
12) Almost Everything is Complimentary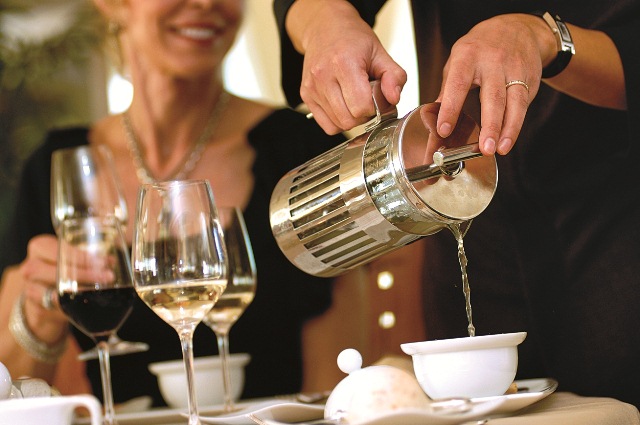 A variety of things on board the Seabourn are complimentary. This is because your cruise fare covers almost everything. This includes all dining venues, the well-stocked bar in your suite, the alcoholic beverages available throughout the day thanks to the open bars all over the ship, self-service launderettes, the entertainment activities and the services of the highly trained staff. Some of the things you will have to pay for are dry cleaning services, spa treatments, internet and phone calls, shore excursions, medical consultation, gift shop purchases, casino charges, travel arrangements and valet service.
Passengers will activate a shipboard account by registering with a valid credit card. Anything that is not complimentary will be charged to your card. This saves you the hassle of settling your account.
How Do I Get On Board the Seabourn?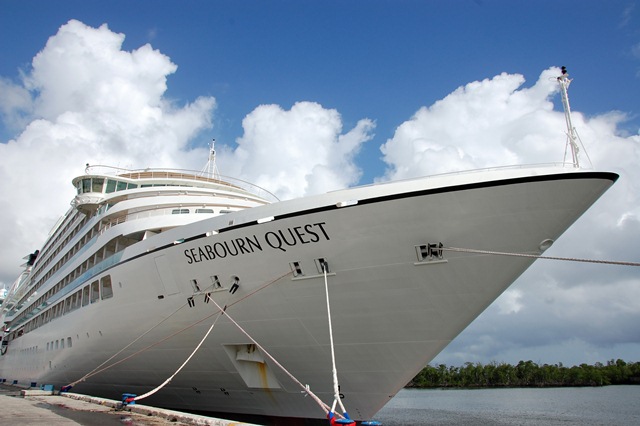 Those interested in booking a cruise should know that the Seabourn is from the U.S.A., but the ship sails through many different continents with different ports of embarkation and disembarkation.
If you are interested in getting on board the Seabourn, contact:
Mitra Tours & Travel at +603 2163 2133
+603 2163 2133 or email them at [email protected].
You can also visit this website to plan your cruise, check out the cruise calendar and to learn more about this exclusive cruise ship.
To learn more about the Seabourn experience, watch this video:




" ExpatGo welcomes and encourages comments, input, and divergent opinions. However, we kindly request that you use suitable language in your comments, and refrain from any sort of personal attack, hate speech, or disparaging rhetoric. Comments not in line with this are subject to removal from the site. "



Comments