From the picturesque mountains of the north through the fertile central rice lands to the perfect white sand beaches of the south, Thailand is a place of beauty. But with millions of tourist flocking to the country each year, it can be tricky to find a spot not teeming with visitors. Manveen Maan takes a journey off the beaten track and discovers some of the nation's most beautiful hidden gems.
1) Koh Jum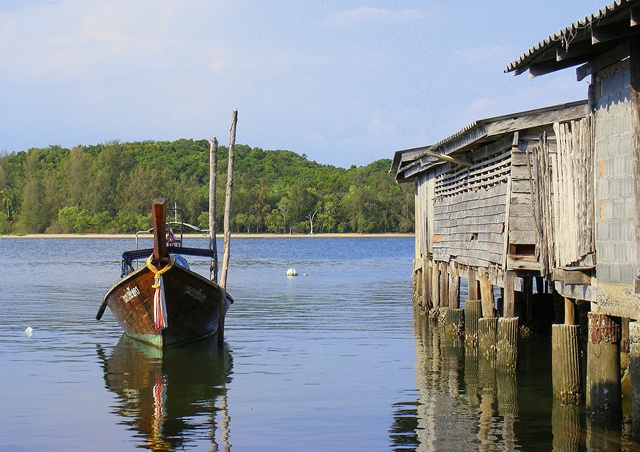 Overlooking the Andaman Sea, Koh Jum is the island to visit if you are looking to escape the crowds and relax in the wilderness, Robinson Crusoe-style. There is not a lot to do on this quiet island but, in all honesty, what more does a stressed-out soul need? Spend a lazy day in a hammock, take walks along the pristine beaches, or swim in the deep blue sea before digging into some delicious Thai grub. The northern part of the island is mountainous and filled with rubber plantations, while the southern part is made up of sandy beaches, perfect for some much-needed R & R. Ferries to Koh Jum are available from Krabi, Ko Phi Phi, and Koh Lanta.
2) Northern Mountains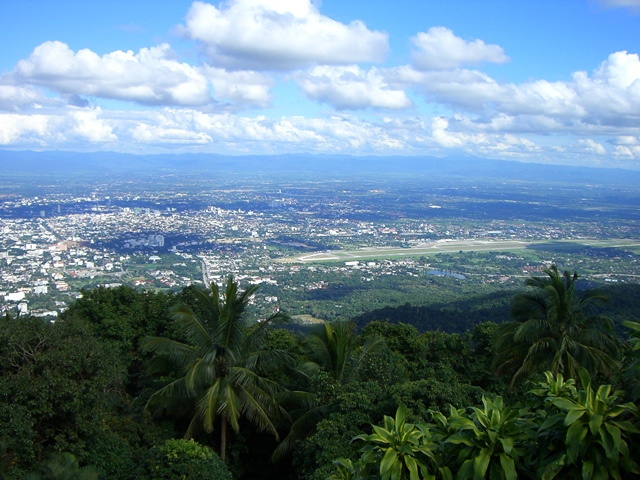 The northern area between the towns of Chiang Rai and Chiang Mai is known as "The Roof of Thailand" for its abundance of tall mountains. Thus, it goes without saying that this spot offers the best outdoor activities anywhere in the country. The area is surrounded by some of Thailand's largest national parks, with hundreds of trails for mountain bikers of all fitness levels. Often touted as the best way to discover old Thailand, riders will get to catch a glimpse of traditional hillside villages and ancient temples as they pedal their way through the greenery. Other visitworthy sites include coffee plantations, lychee orchards, and waterfalls hidden in the pristine rainforests of the national parks. Four-day riding tours are also available for adventurous souls wanting to follow the Mekong River to the Golden Triangle – where Thailand, Burma, and Laos meet.
3) Koh Lipe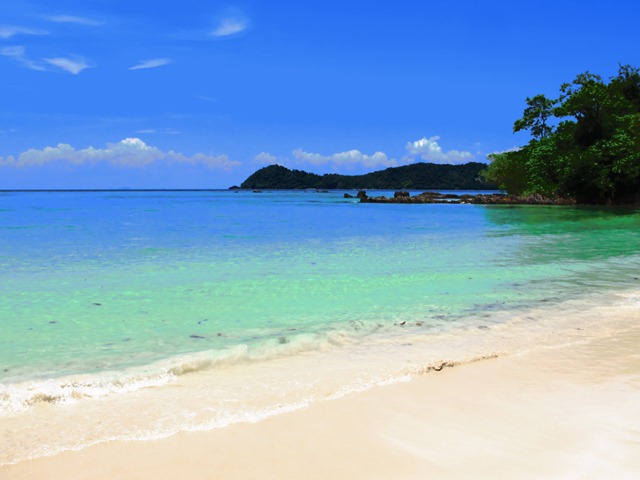 Plugged as "Thailand's Secret Island," Koh Lipe is a gem waiting to be uncovered. Said to resemble Phi Phi Island 20 years ago, Koh Lipe is quiet, unassuming and drop dead gorgeous. Beautifully untouched, this sublime island has become a firm favourite with travellers looking to escape the crowds. Accessible only by ferry, Koh Lipe is an excellent choice for your first or last stop in Thailand due to its close proximity to other islands in the area, as well as to Langkawi Island in Malaysia. However, it is important to note that if you plan on visiting the island outside of the November to May period, the only accessible route is via Pak Bara in the south of Thailand. To combat the environmental pitfalls of tourism, a "Responsible Tourism" campaign has been implemented throughout the island so visitors can understand and learn how to lessen the harmful impact they (knowingly or unknowingly) inflict when taking in a slice of this paradise.
4) Mae Hong Son and Pai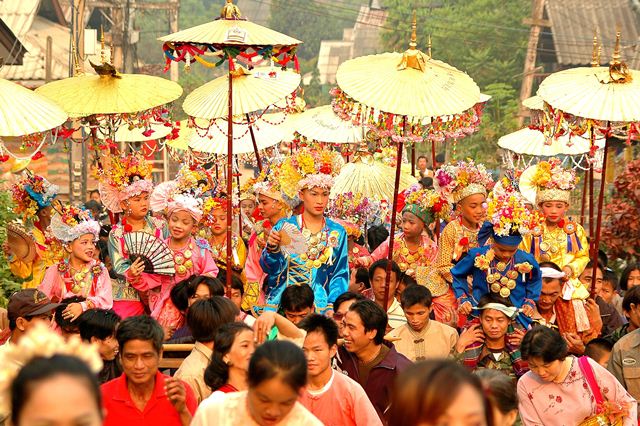 While they are hardly a closely guarded secret these days, the towns of Mae Hong Son and Pai offer visitors to northern Thailand a far more serene experience than nearby Chiang Mai. Of course, it's the regular flights to and from Chiang Mai these days which have made Mae Hong Son more accessible! Mae Hong Son is known as the "City Of Three Mists" due to the ever-present mist that sits in its mountainous surroundings. The best place in Thailand to visit traditional ethnic communities, visitors can catch a glimpse of the hill tribes that make up 50% of the population, including the Giraffe Women of Padong, so named for their elongated necks. There are hot springs in the area too, accessed by rafting across the Pai River. The northern road, built by the Japanese during WWII, takes you through the kooky, bohemian town of Pai. Home of the best live music in the whole country, Pai attracts artists, musicians and foodie making it Thailand's cultural mecca – with just a dash of hippie-chic.
5) Ko Kret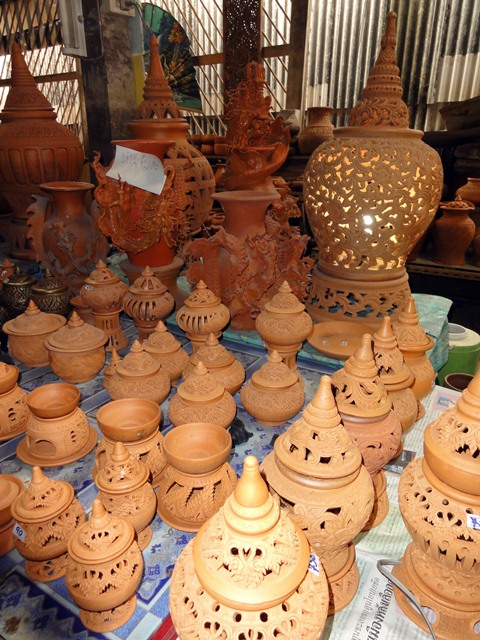 The ideal antidote to the chaos of Bangkok, Ko Kret is a fascinating relic of a bygone era. Located 20km north of the city, Ko Kret is a small community of pottery-making Mon people, a minority group some believe to be the first inhabitants of Thailand. Located in the middle of the Chao Phraya River, Ko Kret can be reached by taxi boats or long-tailed traditional craft. The island is tiny, making it fairly easy for visitors to walk or cycle around the area. A rustic village of mostly old wooden buildings and dilapidated monasteries and temples, the locals enjoy a relaxed pace of life. Bangkok city folk have been known to visit to sample delicious Mon delicacies that are hard to come by in other parts of the nation. It may be laid back, but Ko Kret is far from boring.
6) Hua Hin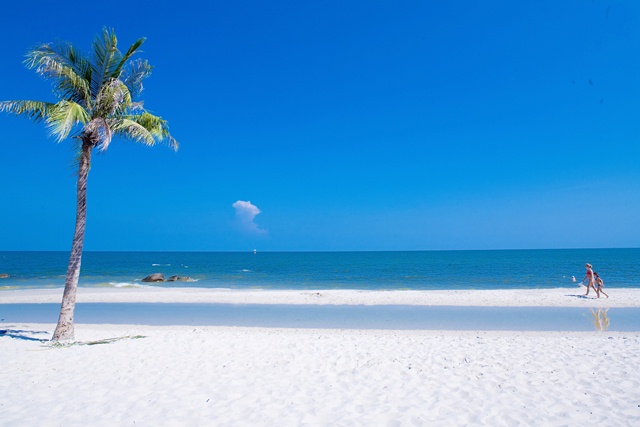 Not particularly well-known on the tourist circuit, Hua Hin is a popular holiday spot for Thais needing a weekend break from the city. Although the area is becoming increasingly popular, there is a concerted effort by local authorities to avoid the overdevelopment other coastal towns have fallen victim to. Hua Hin is a great choice for those after an idyllic beach resort equipped with all the amenities needed for a short stay. Besides the spectacular scenery, there are myriad activities to take part in around the town including exploring lush parks, waterfalls, and caves, as well as plenty of water sports to make the most of the outstanding sea in this part of the country. A train or bus from Bangkok sees you reaching Hua Hin's shores in a mere three hours.
7) Lopburi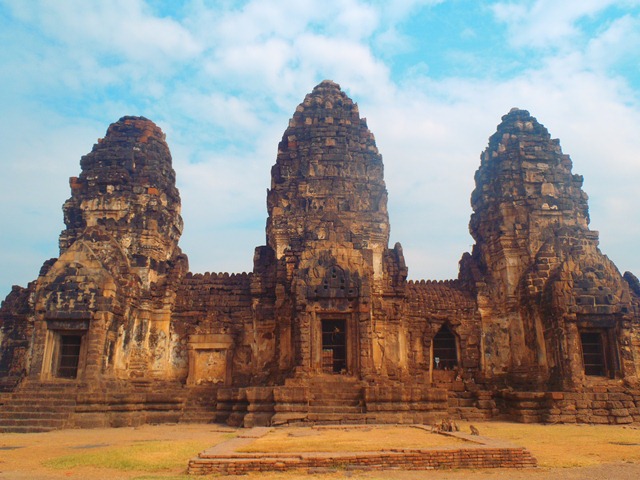 Those seeking historical ruins in Thailand tend to focus on two sites found in almost every travel guide, Ayutthaya and Sukkothai. While the lesser-known Lopburi does not really compare in terms of grandeur, there are some remarkable temples here that make it worth a visit. Most people come on a day tour from Bangkok, but those who stay longer are able to immerse themselves in the culture of a typically small Thai town. Enjoy the great night market near the train station, watch the schoolchildren socialise in the town centre, and meander through the streets in true total Thai style. Watch out for the hyperactive monkeys that roam the area though – they have been known to grab things right from your hand!
8) Isaan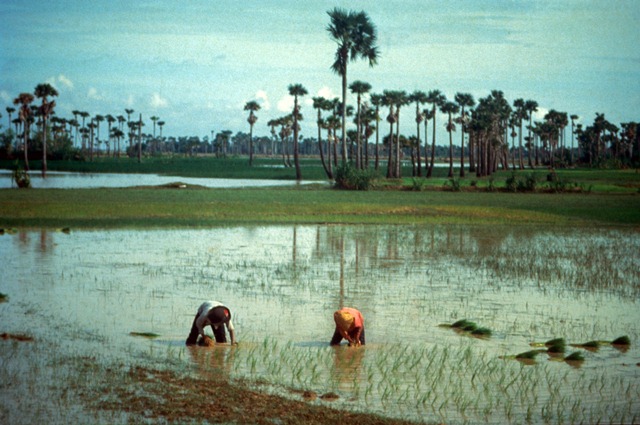 Named after the fiery style of food that comes from the area, this northeastern part of the country consists of mostly rice paddies and dusty towns. The poorest region in Thailand, Isaan (sometimes spelt as Isan) is also the least touristy. Most people do not speak any English, and there are few major attractions, but the area holds a certain charm and showcases a unique view of rural Thai life. The roads are less paved, with hardly a posh hotel in sight, but visitors soak up the quiet life – at a local price. Interestingly enough, Isaan's culture is predominantly Lao, and has much in common with its next door neighbour – particularly in the region's cuisine, dress, temple architecture, festivals and arts. For those after a taste of the essence of Thailand, this experience is what travel in this region was like before all the grunt work was taken out if it.
Source: The Expat October 2013
What are your thoughts on this article? Let us know by commenting below.No registration needed.
Read more:
---
"ExpatGo welcomes and encourages comments, input, and divergent opinions. However, we kindly request that you use suitable language in your comments, and refrain from any sort of personal attack, hate speech, or disparaging rhetoric. Comments not in line with this are subject to removal from the site. "
Comments