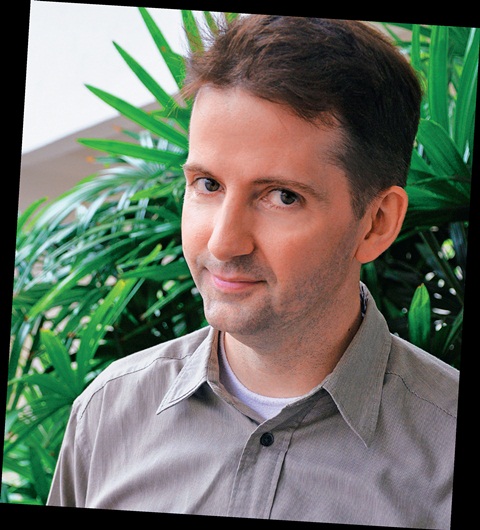 Can a free app change the world? That remains to be seen, but there's no doubt that technologies like mobile internet, gps, and social media have made a profound impact on our daily lives. Editor Chad Merchant finds that a timely confluence of these forces is levelling the playing field in KL's ongoing battle with rogue taxi drivers.
Though there is much to love about KL, expats, tourists, and locals alike are all quite united in their vocal disdain for taxi drivers here, which have been bluntly called the worst in Asia. Certainly, there are many good ones to be found, but there are more than enough scoundrels in the city's taxi ranks to give the entire fleet a seriously bad name. Lately, the government has taken some steps to curb some of the haggling and improve the state of things in Malaysia's taxi culture. However, the effort has met with only limited success.
Interestingly, one little mobile phone app may be able to take this success to the next level. Launched back in June, MyTeksi is available on both iOS and Android platforms (and even Windowsbased phones, which is not so common). This taxi-summoning app utilises your smartphone's GPS receiver and the power of mobile internet to bring you and taxis together. (It's also available for use as a standard website, though obviously this is not quite as portable.)
I confess I was dubious when I downloaded the free app. I don't rely on taxis here often, but when the need arises, I never look forward to the prospect of arguing with a driver, haggling over a price, wondering if the meter is rigged (or will be used at all), or even whether the cab itself is licensed. I wondered how much better this cloudbased taxi app would be than simply calling and having one dispatched, and was a bit hesitant to touch the icon and launch the app for the first time.
Well, after using the app a few times, I can say it's vastly better and now use it without hesitation! Six months after its launch, the app is mature and virtually bug-free at this point, and plenty of taxi drivers have gotten on board, too. The most recent opportunity to use the app proved its value to me beyond question. My friend and I were returning from a trip abroad and took the bus from the airport back to KL Sentral, where we arrived at some obscene hour of the night…2:30am, if I remember correctly. The bus inexplicably stopped first before going to the normal area and all the passengers got off on Jalan Tun Sambanthan. We figured we may as well, too, as we'd have to deal with late-night taxi driving pirates at Sentral if we kept on going.
As it turned out, there were a fair few of them right there on the road, too. After turning down very generous "offers" of RM50 and RM45 to drive us the short distance to my home, I remembered the MyTeksi app. The smartphone's GPS placed us correctly, showing us to be across from the Esso station, and broadcast the potential fare to a number of taxis plying the roads nearby. A particularly close-by taxi driver took the job and within literally 90 seconds, he arrived. The app had already provided us with his name and car registration number, so it was an effortless match. The RM50 pirates stood by with their mouths hanging open, surely wondering what this new sorcery was that enabled us to tap a smartphone a few times and have a taxi magically appear in under two minutes. The driver who accepted the fare couldn't have been more pleasant, even wore a "Comfort Taxi" uniform shirt, helped us with our luggage, and took us right to the door of my condo building. The total charge, including the after-midnight 50% surcharge? Only RM21. I gave him a 20% tip on top of that and still came in at about half the price of the taxi pirates.
This is surely great news for expats (and locals) who rely on taxis to get around and can now do so without any of the "traditional" hassle and frustration. It's great news for taxi drivers because they're sitting idle less of the time, and thus earning more. They simply receive notification on their own dash-mounted smartphone and choose to "accept" or "decline" the job. You can track the taxi in real time, and in a welcome nod to safety, the app uses the GPS receiver in your smartphone and allows friends and family to track your progress once you're in the cab and on the way. (Plus, you also have all the driver's particulars, too.) The estimated fare is also displayed when you choose the destination, as well as the time of the taxi's arrival, and it's been quite accurate every time I've used the app. Safety, convenience, and a welcome end to all the stressful haggling and bickering with drivers over fares. I'd like to think that the three drivers we left standing there on the street in the middle of the night learned a small lesson that night. Now, people have an alternative to their tactics. Moreover, MyTeksi isn't the only free taxi app available in Malaysia now, so the dynamics of power in the great taxi driver/passenger war have shifted dramatically.
Source: The Expat December 2013
What are your thoughts on this article? Let us know by commenting below.No registration needed.
Read more:



" ExpatGo welcomes and encourages comments, input, and divergent opinions. However, we kindly request that you use suitable language in your comments, and refrain from any sort of personal attack, hate speech, or disparaging rhetoric. Comments not in line with this are subject to removal from the site. "



Comments