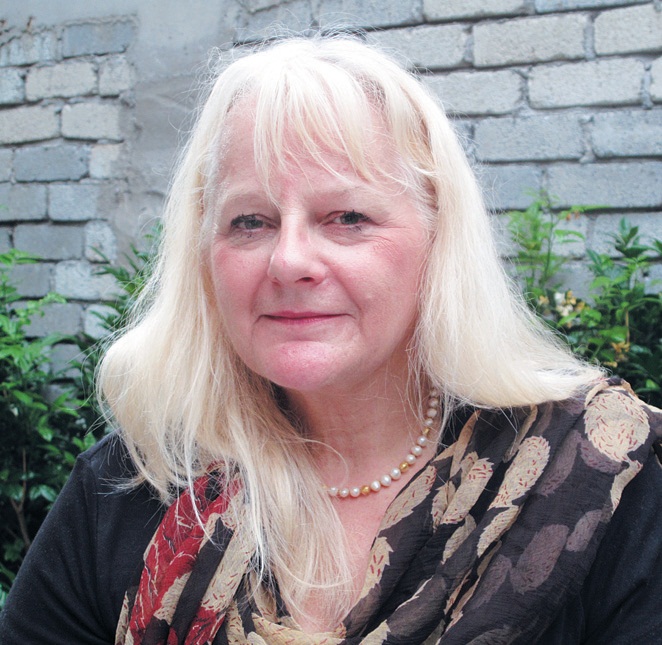 I am not exactly haunted by the ghost of Christmas past, but I do find that images from earlier festive seasons overlay my experience of it today. Actually that's the case with most of my Penang life. I often mentally superimpose the Penang of 50 years ago over the streets of today. It's possible to do this in George Town, as so much of its heritage remains, although renovated, re-purposed, and re-vamped. Other parts of Penang, such as the coastlines of Tanjong Bunga and Batu Ferringhi, have changed beyond recognition.
At this time of the year, I think back to the simple Christmases of my childhood in Penang in the 1960s. I lived with my parents in a government bungalow in Scotland Road. The house is still there, but sadly neglected, and a mosque has been built in the garden where the badminton courts used to be. There was only one Cold Storage on the island in those days and it was on Penang Road. It even had a milk-bar (the very latest thing in those days). Best of all it was air-conditioned, unlike Mr Barakath's store just off Beach Street, which was where my mother used to buy most of her groceries. Mr Barakath, a huge Indian gentleman swathed head to toe in white, used to serve her himself, writing down her orders on a paper pad while minions were dispatched to the four corners of the shop to gather the requested requisites.
There wasn't much to buy in the shops in the way of Christmas decorations. In any case, my mother despised tinsel but she did consider holly non-negotiable. On one her jungle walks, she had spotted a plant that had glossy green and spiky leaves. It wasn't exactly holly, but it was pretty close. We drove around to the other the side of the island to try to find it. In those days, Balik Pulau was a village with wooden Malay stilted houses surrounded by emerald green paddy fields and grazing buffaloes. We followed a rough track leading up one of the hills and, after a bit of searching, emerged with a respectable number of sprigs of tropical "holly." The only problem was that it had no berries. We decided to make them out of red candles. We softened the wax in a warm oven and then rolled it into berry shapes. My job was to stick a short length of fine wire into the heart of each berry before they hardened. The other end of the wire was wrapped around the stem of the "holly" twig. And so the house was decorated with do-it-yourself holly.
Waking up early on Christmas morning was always a delight. I used to unwrap the presents in the dark because there was often a guest sleeping in the next bed to mine, too tired or too drunk to make it home after one of my parents' dinner parties. One year I found a whole building made from tin stuffed down my "stocking" – in reality a pillowcase. There were also innumerable small objects which mysteriously went with it. With the arrival of daylight, a hospital was revealed – three floors with a hand-powered lift. There were Perspex screens which could be used to section off areas, as additional ward space was needed for urgent cases. A whole series of immaculate nurses were poised to take up their duties while doctors consulted with suitable medical gravitas. The patients ranged from very sick to convalescent. Some were lying down, some were able to sit up in bed and some were in wheelchairs. All awaited my healing touch to put the drama in motion. Not for nothing is the place where operations are carried out called an operating theatre. It is a point of pride that nobody ever died in my hospital although some were dangerously close to it! I enjoyed playing with that hospital for many years after that – making up stories about the lives of its inhabitants. Perhaps the best Christmas presents are those which provoke the creation of imaginary worlds.
On Christmas morning it was the custom to go to St Georges Church and after that, we usually went for a swim. The sea was clean in those days, unlike now. There was the risk of a bite from a sea snake, a small marine serpent that lived in the shoreline. Fairly docile, unless stepped upon, but then its bite was lethal. Although a life-saving antidote has been found, they don't seem to be much of a problem these days. I don't think frozen turkeys had made it to these shores in those days; we made do with a large roast chicken, stuffi ng, gravy, and roast potatoes. We probably had it in the evening by which time the wax "holly" berries, so crisp when taken out of the fridge that morning, would have started to droop. And that signalled the end of the festivities.
When I returned to my native land – which was strange to me as I had only ever had a conscious life in Penang – the cold, dark weather was unbearably depressing to me. And Christmas, at the very dreariest time of the winter, seemed to go on for ever and become more and more commercialised with each year that passed. Perhaps the greatest Christmas present that I have given myself nowadays is the gift of living in Penang. Christmas will be enjoyed and be over and then we will have Thaipusam and Chinese New Year to look forward to.
Read more:



" ExpatGo welcomes and encourages comments, input, and divergent opinions. However, we kindly request that you use suitable language in your comments, and refrain from any sort of personal attack, hate speech, or disparaging rhetoric. Comments not in line with this are subject to removal from the site. "



Comments