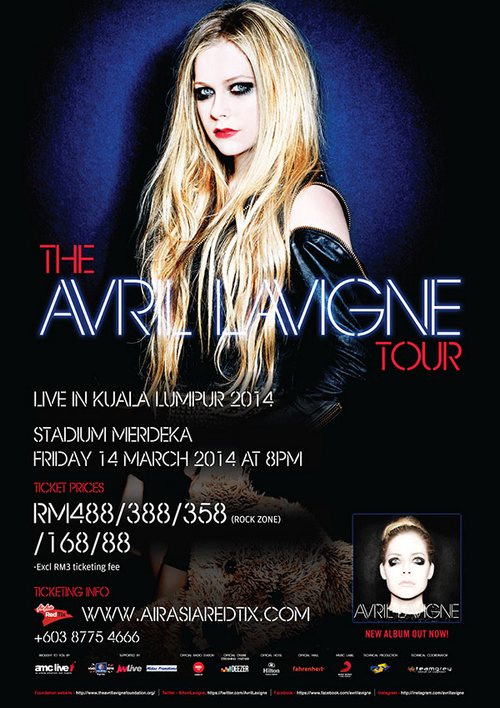 Punk Princess Avril Lavigne will be visiting Malaysia for the third time for a concert in KL next month. The Canadian singer will be performing at Stadium Merdeka on the 14th of March, 2014. Lavigne first made her debut in Malaysia back in 2008. Her second concert was in 2012.
Fans of Lavigne will get to hear her latest songs from her latest self-titled album such as Let Me Go and Here's To Never Growing Up.
Avril Lavigne came into the music scene at the age of 17 with a hit single, Complicated, followed by Sk8er Boi and I'm With You.
Her latest album sees the singer collaborating with her husband Chad Kroeger, vocalist for Nickelback, and Marilyn Manson.
Click here for details on tickets.
Watch Avril Lavigne's Here's To Never Growing Up video:
Comments