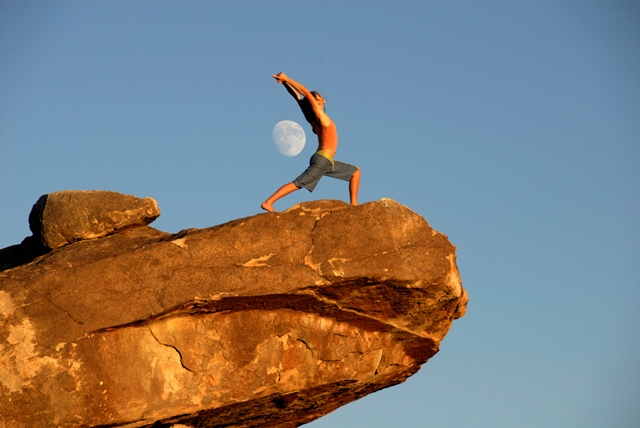 The start of a new year brings the opportunity to shed the old and welcome the new. If you have been going round in circles previously, it is the best time to let go of the energies that have kept you stuck in a rut. The arrival of 2014 should mark the moment you start making small but significant changes within you and your surroundings that will be beneficial to your mind, body and soul. Often, one of the reasons we are unable to forge ahead and set our priorities straight, is because the mind is in a constant state of unrest or stress over past misdeeds.
When the mind repeatedly replays these transgressions, unhealthy vibes take over the mind, making it difficult for a person to let go of past stresses and start afresh. How then does one lead a life that is less stressful? The answer lies within ourselves. Although we cannot deny that stress is omnipresent in our lives, the condition itself occurs when we do not accept what is already happening to us. In a lot of ways, we become stressed when we spend our time and energy focusing on what what could have been done, rather than acknowledging the situation. Once an individual acknowledges the situation, it frees the mind from dwelling in stress, and they can then move towards finding creative solutions. To get the ball rolling, here is a list of little ways to help clear away past negativity, and get back on track for a fresh start in the New Year.
1) In Life There Are No Failures, Only Lessons
This can really help in changing our perception about the meaning of our life. Remember that the New Year represents hope, and hope is energy that renews you – it is an infusion of energy that moves you forward.
2) Dont't Fall Into Stress Traps
Having clarity of mind in knowing how we interpret events, interactions or people can help in not reacting negatively to experiences. One way of achieving clarity of the mind is through the process of meditation (a practice which a person cultivates awareness and wisdom that is applicable to daily living).
3) Write Down Goals For The Upcoming Year
With those reflections in mind, then make the infamous list of New Year's resolutions. Because this is your personal list, it can be as ambitious as you want to make it.
4) Find A New Topic of Interest
A new hobby can kick start the New Year with a burst of energy. You never know where your interests could lead.
5) Choose One New Place To Visit
Travel is a great way to gain a fresh perspective on how the world works. If you've always dreamt of going to Venice, why not make it happen this year?
6) Rethink Relationships
If someone is weighing you down or a relationship is simply not working and you know you can do better, have the strength and confidence to leave and start over again.
7) Take A Comedy Break
Go to a comedy club for stand-up, or watch some favorite classic comedies. Laughing counts as exercise!
8) Find Volunteer Opportunities, Or Donate To Charity
Find a cause that you care about, and give away time or money to help support those in need.
9) Try Out A New Look
This could be literal or more metaphorical. A makeover can give you a fresh feeling for the New Year, or you could experiment with the way you look at other people, or try to change the way other people see you.
10) Spend More Time With Yourself
Learning to enjoy your own company is perhaps the hidden secret to selfconfidence. The Dalai Lama even recommends it, too, having said, "Spend some time alone every day."
11) Purchase A New Fragrance For Personal Or Home Use
Smell is closely tied to mood, so using an invigorating citrus scent, for example, can help improve concentration and put a spring in your step.
12) Be Happy With Yourself And Celebrate New Beginnings
The New Year is a time to start over, and realise that anything is possible if you will it to be so. So set off the firecrackers and truly start the year off with a bang!
13) Just Breathe
Did you know that merely taking deep breaths can help you lose calories? When performed properly, the rhythmic contractions of the abdominal blood vessels help to enhance oxygen uptake and the metabolic rate. A simple method to boost metabolism, try focusing on deep breathing from the stomach-and not just during a stretch or exercise routine, but also while driving a car or sitting at the desk.
Try this: inhale slowly through your nose, hold for a 1 count, then exhale through your mouth. The breath should originate from the back of the throat and finish from deep inside the stomach. Once you've perfected this form of breathing, it can become a natural mechanism for burning more calories without exercising.
---
"ExpatGo welcomes and encourages comments, input, and divergent opinions. However, we kindly request that you use suitable language in your comments, and refrain from any sort of personal attack, hate speech, or disparaging rhetoric. Comments not in line with this are subject to removal from the site. "
Comments