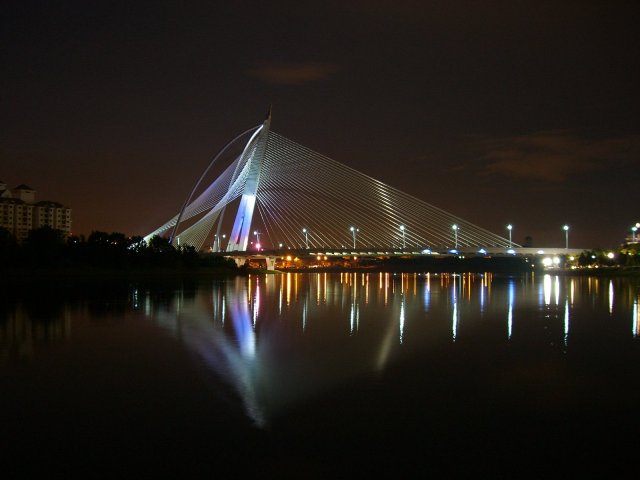 Photo credit: Sergey, Flickr
So, you have decided to take the plunge, and move out of your country. Or you could still be deciding. Either way, there are numerous questions to answer. After we had decided to move to Malaysia, I felt my job was done. However I realised that there were new questions to be answered.
This is my attempt to take you through some of the questions I asked myself in no particular order. I do hope my answers will help you.
See Also: Malaysia Guide
1) Will I get a helper or maid easily?
If you come from countries where maids are either expensive or hard to get, you can heave a sigh of relief. In Malaysia you can get helpers quite easily. As per your requirement they can be live-in or come thrice a week, or daily. For live-in maids you will need to go through an agency. Maids are primarily from Indonesia or Philippines. Indonesian maids may charge slightly lesser, but don't speak English quite fluently. Wages range from 10-15 RM an hour to 700RM to 1300 RM a month.
See Also:
2) Will my children gain access to good and affordable education?
The medium of instruction for local schools is Malay; hence you will need to send your children to an International school. Malaysia has several International Schools suiting all budgets in most major cities, especially Kuala Lumpur. All International schools have an assessment test prior to intake. So do ensure you plan ahead for the same. Most schools have websites listing out all documents, and admission procedures. It is worthwhile to check it out before you visit the school.
See Also: International Education in Malaysia
3) Will I find a great place to live suiting my budget?
If you have children, then try and finalise the school first. It will help to stay in and around the school area. You can get furnished, un-furnished, and semi-furnished apartments. When you look for a place, try and have an inventory of the furniture that you would be bringing along. Un-furnished apartments are usually cheaper. Rentals vary from area to area, and you will find houses to suit all budgets. You cansearch for houses on websites such as www.iproperty.com.my or www.propertyguru.com.my.
See Also:
4) How can I commute?
There are several options for transportation such as the RapidKL buses, the monorail, trains and the Light Rail Transport. Although not all train routes are interconnected. Taxis are available easily too and are not very expensive. Many apps such as Myteksi and Easytaxi make taxi booking easy and convenient on your phone. As an expat you also have options of buying or leasing cars.
See Also:
5) What about eating out and grocery shopping?
Malaysia is a melting pot for all cuisines, and you will find restaurants and street food suiting all budgets. You can sample delectable local cuisine, indulge in fine- dining as well as soak in the comfort of major fast food chains. There are a number of supermarkets offering value for money as well as international produce. For fresh food and vegetables, you can always head to local wet markets. Malaysia is also known for its night markets where you can get bargains on local produce and other goods too. When compared to Singapore, eating out and groceries in Malaysia can be far cheaper.
See Also:
6) What about spending time on weekends, leisure and travel?
No matter where you live in Malaysia, there are numerous places you can visit for weekend getaways, and day trips. Malaysia is known for its beaches, islands, rainforests and of course the majestic Petronas Twin Towers in Kuala Lumpur. Shopping Malls add to the excitement, and there's always something for the entire family to do together.
See Also: Great Road Trips in Malaysia
7) What if I haven't found a job yet or I need one for my spouse?
If you don't have a job yet, then its best to secure a job before you move to Malaysia. If you have a job, your spouse can follow you on a dependent visa, and search for one later. Not all companies in Malaysia have a policy of hiring expats; hence it is important for you to do research on your sector and your expertise. Oil and Gas, Education(Schools and Universities), FMCG, Hospitality and Banking are some sectors where they do hire expats. In Malaysia you need a valid work permit to work, and the process takes anywhere between 4 to 6 weeks to go through. Malaysia My second home (MM2H) is a great program to encourage people to migrate to Malaysia and buy a home here.
See Also:
And most of all, I asked myself…
8) Will I fit in easily in this country?
The answer was a resounding YES! You are guaranteed to not feel out of place. The people are friendly, helpful and accommodating. The country is conducive and safe for expats, tourists and children.
In my short stay here, I have realised that Malaysia is a great way to ease into the expat culture or lifestyle. It has the best of both worlds; the ease of living in a place which is tourist and expat friendly, as well as the comfort of living in a developed country with numerous opportunities.
I wish you luck in your journey and hope that some of your questions are answered. If this is the first time you are stepping out of your homeland, you will have a soft landing here, and if you are already a serial expatriate, you will definitely soar higher!
Homepage highlight photo credit: Eric B.C. Lim, Flickr
Read more articles on living in Malaysia:
---
"ExpatGo welcomes and encourages comments, input, and divergent opinions. However, we kindly request that you use suitable language in your comments, and refrain from any sort of personal attack, hate speech, or disparaging rhetoric. Comments not in line with this are subject to removal from the site. "
Comments