Travel
The Story Behind Penang's Rat Island (Pulau Tikus)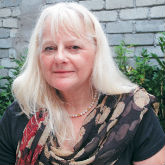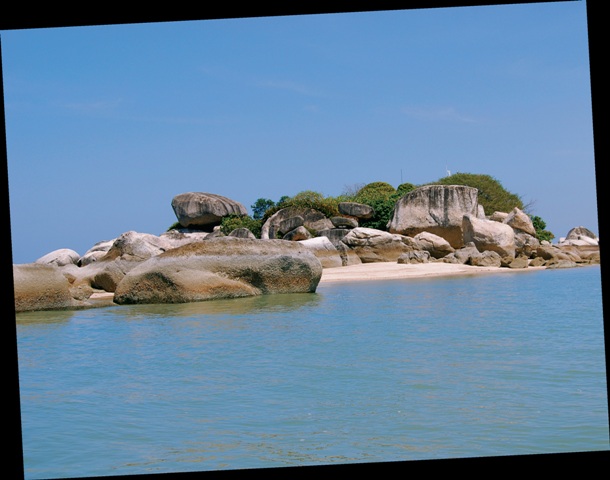 There are two places named Pulau Tikus in Penang – one is a seawashed isle and the other is actually on land, which is rather surprising as the name means literally "island of rats". Both locations, despite the rather unprepossessing name, are actually quite lovely and reflective of Penang's multifaceted history. I suppose I am slightly exaggerating the shock value as tikus can also mean mouse.
See Also: The Streets of Pulau Tikus
Talking of rats, I have, rather embarrassingly, had a rat problem in my own house. An actual infestation of cunning vermin who can slip under doors, nose their way through window panes, and hide in cupboards. During one of my recent dinner parties a small rat calmly made its way from the French windows to the space under the sofa upon which my indolent cat was lying. Not a whisker quivered. Although I laughed it off more or less convincingly while hastily offering a second round of gin and tonic, I sensed it was time for action. The pest control people suggested poison. A friend lent me humane rat trap. "You bait it with ripe banana, which they love, and when you have caught your rat, drive it to the top of Pearl Hill, and release it into the jungle to take its chances." This forced resettlement policy did sound kinder than outright killing, but it nevertheless failed to garner a single rat. So I decided on a total exclusion zone. Every crevice has been blocked, windows finely meshed, and doors fitted with sealers. It seems to be working so far. But the price of rodent freedom is eternal vigilance.
Eternal values are high on the agenda of the landlocked rat island, Pulau Tikus, nestling between Gurney and the upper reaches of George Town. It is home to the 200-year-old Catholic Church of the Immaculate Conception as well as to several intricately carved Burmese Buddhist temples of approximately the same date. In fact many members of the Burmese community settled in Pulau Tikus in the nineteenth century which is perhaps why the main thoroughfare is named Burmah Road. Sadly, it doesn't go all the way to Rangoon (as the other Burma Road beginning in Southern China, constructed to ferry supplies to the Chinese during World War 2, does). If you stand on Burmah Road at the junction with Bangkok Lane (itself a jewel) you can see the three faces of Penang — a street of pure 1930's heritage architecture, the island's cultural and religious richness symbolised by a golden stupa in the middle distance, and the intractable rise of modern tower blocks.
Not for nothing is the nearby Pulau Tikus Wet Market subtitled "the rich wives' market" as it's probably one of the most expensive places on the island to buy fruit and vegetables but the quality is excellent and there is much fine produce on offer. Around the corner from the market, a row of shophouses on Jalan Cantonment is another architectural gem distinguished by spectacular tiles, whose muted hues and variegated patterns create a kaleidoscope of delight. It's worth noting that neither this row nor Bangkok Lane are in any way protected by George Town's heritage status. Bangkok Lane in particular is potentially under threat when the lease runs out in a few years. The area is already home to art galleries and upmarket shops and has that cosmopolitan feel that enhances any city. It would be a tragedy if this exquisite street were to be pulled down to make room for yet another of the overbearing yet pedestrian condominiums that characterise the neighbouring Gurney area.
The Eurasians were one of the first communities to settle in Pulau Tikus, and many of them were Siamese Christians who fled from religious persecution in Thailand in 1810. According to local historian Dr Anthony Silbert, these refugees first landed on Pulau Tikus island, a couple of kilometres off the coast of Tanjong Bunga, before crossing to Penang Island proper and settling in the modernday Pulau Tikus which they named after the place of their first landfall. He explains the name of the island as being derived from the shape of the rocks or dunes around it which look like running rats at low tide.
The day we visited, it was low tide but there were no running rats, geological or actual, to be seen. There was a much larger beach however, since the great tsunami of 2004, which washed much sand ashore. Because of the tides, we only spent a few minutes on Pulau Tikus but it was enough time to visit the shrine, or keramat, of a local saint, Seyad Mohamed Kuddoos Oliyullah. His grave lies between the ruins of a pre-war house and a solarpowered lighthouse. We sat by it for a few moments, having lit a joss stick, and offered a simple universal prayer, enjoying the atmosphere of calm and mysterious other-worldliness. It was restored by a committee of Penang luminaries, so this man must have made a significant contribution to island life. Interestingly, although his name is Muslim, his shrine is visited by Hindus and Buddhists, and so in an unofficial but wonderfully human way, draws together the three main races and cultures of Malaysia. And, on the domestic front, I am happy to report that my "island home" continues to be rat-free.
Source: The Expat Magazine March 2014
Read more:
What are your thoughts on this article? Let us know by commenting below.No registration needed.
---
"ExpatGo welcomes and encourages comments, input, and divergent opinions. However, we kindly request that you use suitable language in your comments, and refrain from any sort of personal attack, hate speech, or disparaging rhetoric. Comments not in line with this are subject to removal from the site. "
Comments