Food & Drink
Where to Find the Best Mamak Mee and Oyster Omelette in Penang?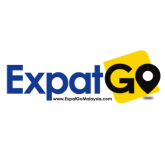 Penang is famous for its street food but it's not globally predictable like fast food. You have to have inside knowledge, to discover the best places to eat. Penang Insider Ronni Pinsler shares some of his favourite local dishes and lets us in on the best places in Penang to savour them.
1. Mamak Mee in Bangkok Lane – The Absolute Best of Its Kind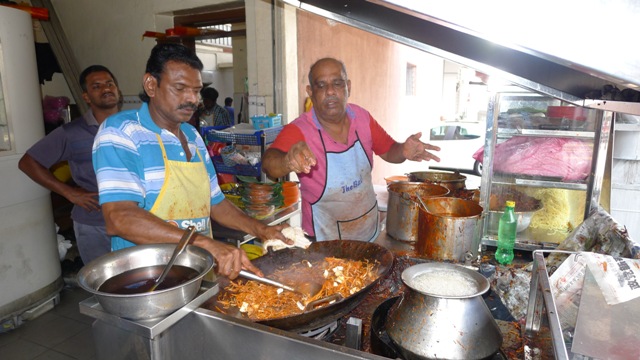 Let's cut to the chase and say that for the "Mamak Mee" dish or Indian style Mee Goreng, there is one place that is way above the others. Every Penangite knows about this Pulau Tikus food legend which is situated at the Seng Lee Kopi Tiam, 270 Burma Road junction with Bangkok lane.
Chef Mahboob is already the third generation preparing a variety of dishes including the "wet" (Rebus) version and the dry one (Mee Goreng). The family secret is in the special gravy passed down the generations. The ingredients are the noodles of course, combined with bean sprouts, fried tofu, onions, potatoes, eggs, baby prawns, and curried squid strips. Generous squeezes of lemon juice all add to the tangy crispness of the dish, where a special skill is needed to combine a huge gas flame with the constant manipulation of the giant wok. The incessant metallic clanging of spatula to wok tells us that considerable energy is being applied to our forthcoming meal.
See Also: Lonely Planet Ranks Penang as Top Culinary Spot for 2014
It is the combination of the heat to condiments manipulation that provides this dish with a particular flavour demoting all others to "has beens". That and the clearly superior flavour of the "secret gravy" with lemon juice application that will turn any walk-in client into a regular devotee.
Mahboob tells me that many famous names have visited the stall in the last 40 years at its present location. It would not be correct to name them. He has hundreds of "regulars" all of them with different requirements… spicier, less spicy, no sotong (squid), extra lemon etc. He remembers the requirements of all of them.
Everyone salivates as the steaming dish with its full exploding aroma is placed in front of us. It's worth the risk of a minor tongue scalding to get that first irresistible mouthful in as soon as possible. Always at his cooking station, Mahboob will turn his large frame to take in your reaction, and a swift exchange of knowing smiles and a mutual thumbs-up is certain to be exchanged.
2. Carnavon Street Oyster Omelette (Oh Chien) – Without Parallel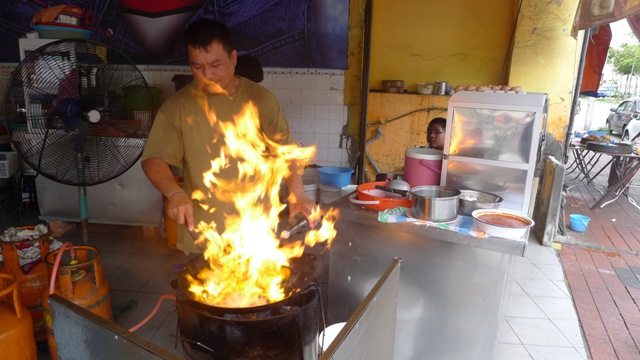 The ingredients for this Teochew dish which hails from Chaozhao China, are eggs and fresh oysters, with rice flour and chopped chives. The starch mixture has to be perfect and fried on a flat pan with strong flames to leave the dish crispy to the point of being overdone on the outside but with a soft tangy oyster flavour on the inside. The accompanying stall's secret chilli sauce recipe generally will be the deciding factor to alleviate the hawker stall into a top ten category.
For me there is no better made dish or location to enjoy it than the Seng Thor Kopi Tiam at the junction of Carnarvon and Kimberly streets. Stall owner Mr Lim has been at it for half a century and took over from his father who inherited from his own dad, who operated the stall in the 1920s. The secret of the success of the dish is cooking with a high flame which means that the plate placed in front of you is steaming and aromatic with enticing looking crispy flecks of egg and oyster. The gooey, squelchy variety of over-starched versions I've encountered at other locations are a turn-off.
The Kopi Tiam produces a fine local coffee which I like to have iced, to wash down one of my favourite dishes. The stall at the next shop house produces local Nyonya style cakes with kaya and black bean sweet fillings over a nutty crispy outer layer, making them the perfect dessert to finish off any repast. All in all, they actually make for a rather scintillating combination of crispy flavours and sticky textures.
The day I visited, was during the school holiday period, and Mr Lim's teenage boys were delivering dishes to waiting customers at lunchtime. I asked him, is there a fourth generation coming up to helm the shop? He smiled and nodded at me and said, "It could be, it could be."
Do you have a favourite hawker food hangout that you would like to share with the readership of Penang International? Do write to [email protected]
Homepage Highlight Photo Credit: Fat Less, Flickr
Source: Penang International February/March 2014
Read more:
What are your thoughts on this article? Let us know by commenting below.No registration needed.
---
"ExpatGo welcomes and encourages comments, input, and divergent opinions. However, we kindly request that you use suitable language in your comments, and refrain from any sort of personal attack, hate speech, or disparaging rhetoric. Comments not in line with this are subject to removal from the site. "
Comments