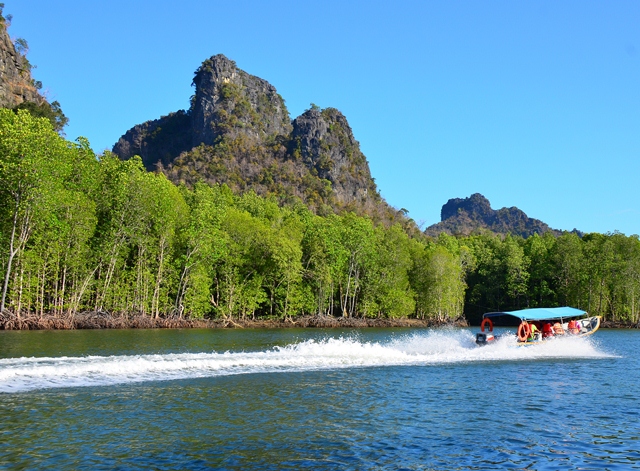 Hidden in plain sight, the laid-back island of Langkawi is home to a UNESCO treasure of inestimable wonder. Editor Chad Merchant spent a weekend there, along with hundreds of other volunteers, in a fantastic effort to clean up the area and celebrate the rich natural heritage of this favoured Malaysian vacation spot.
Though not nearly as well-publicised as the famed UNESCO World Heritage Cities of Melaka and George Town, Langkawi nevertheless gets in on the action with an even rarer accolade: the entire cluster of islands is a geological and ecological wonderland and was named in 2007 a UNESCO Global Geopark, one of less than 100 such designated areas in the world, and one of only three in all of Southeast Asia. But what is a Geopark, why did Langkawi receive this designation, and why should you care?
What Exactly Is A Geopark, Anyway?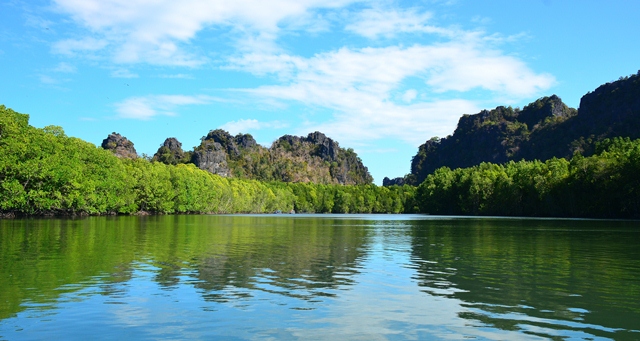 According to UNESCO, a Global Geopark is "a unified area with geological heritage of international significance. Geoparks use that heritage to promote awareness of key issues facing society in the context of the dynamic planet we all live on. Geoparks also inform about the sustainable use and need for natural resources, whether they are mined, quarried, or harnessed from the surrounding environment, while at the same time promoting respect for the environment and the integrity of the landscape."
These designated areas are rich in geological heritage and many times offer not only a fascinating educational experience, but, as in Langkawi's case, some pretty spectacular natural scenery to go along with it.
What's So Special About Langkawi?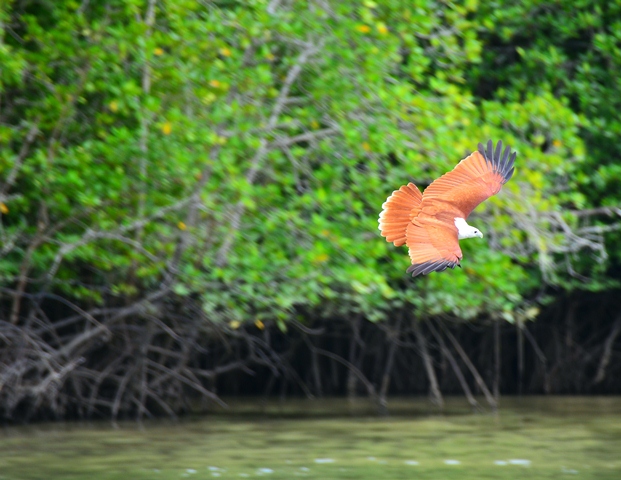 Langkawi, though primarily known for its eponymous duty-free main island, is actually an archipelago of 99 islands (or 104 during low tide!) off the extreme northwest coast of Peninsular Malaysia. The islands collectively support a rich and diverse host of ecosystems and offer an impressive and captivating geological lesson to those who are keen to take a look.
When Did Langkawi Become A Geopark, And What's The Story Behind It?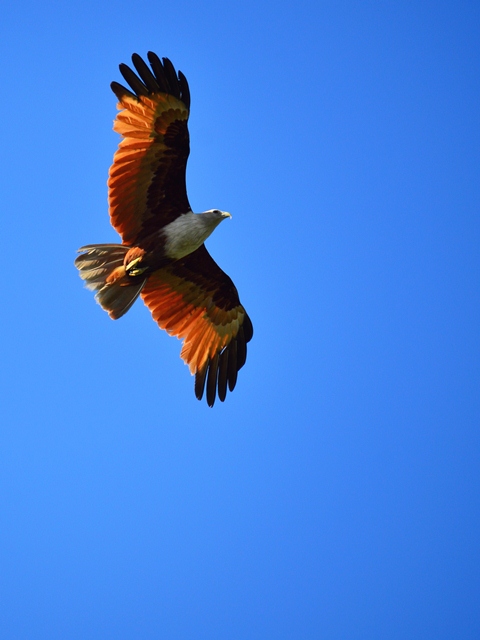 Though the processes that resulted in the Langkawi began some 550 million years ago, UNESCO only conferred the Geopark status in 2007, adding Langkawi Geopark to its roster of members as the first in Southeast Asia. The Geopark comprises three primary areas: Machinchang Cambrian Geoforest Park, Kilim Karst Geoforest Park, and Dayang Bunting Marble Geoforest Park. Some of the more fascinating areas for visitors revolve around exploring the mangroves, tidal flats, beaches, estuaries, coral reefs, caves, and limestone karsts. In addition to these features, however, ancient rainforests, Palaeozoic-era rock formations, and an astounding level of geodiversity and biodiversity ensured Langkawi was, so to say, a natural choice for Geopark status.
Why Should It Matter If Langkawi Is A Geopark?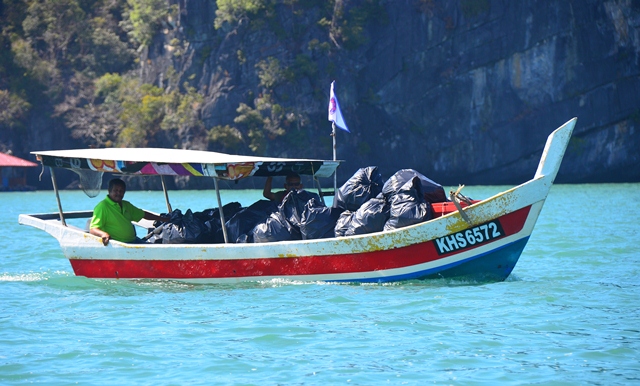 Unlike UNESCO World Heritage sites, which are focused primarily on preservation, a Geopark has a rather different mission. Education and the sustainable use of geological and ecological resources are of principal concern. A Geopark doesn't aim to set aside an area to be untouched and preserved in perpetuity like, say, a typical national park would, but rather aims to showcase the area's unique geological heritage and educate residents and tourists on sustainable, responsible ways to utilise the rich natural resources contained in the Geopark. This designation is of great importance to Langkawi as it recognises the entire archipelago as a fantastic treasure. Some of the island's resorts have increasingly been embracing the UNESCO Geopark status, making it a key component of their marketing efforts. In fact, the luxury Four Seasons resort has recently opened a terrific Geopark Discovery Centre to educate and inform visitors about the wonders of the Geopark. Having UNESCO Geopark status really sets Langkawi apart from others in the region, and of course that translates into more tourist visits and more revenue for the island's residents and businesses. Ideally, the Geopark should not only drive tourism revenue, but also educate and inspire the residents of Langkawi to appreciate and work to sustain the unique treasures held by their island home so that future generations of visitors can be just as enthralled as we are today.
How Can I Best Appreciate The Geopark?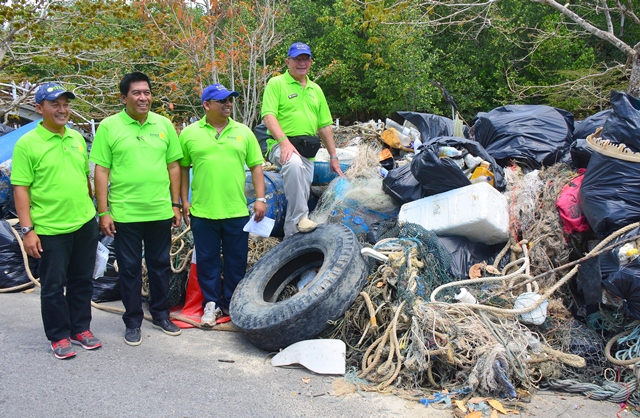 Visit Langkawi and put two things at the top of your list: First, enjoy the Langkawi Cable Car that ascends to the peak of Gunung Machinchang. Not only will you be in one of the Geopark's principal areas, but, at 708m above sea level, you'll enjoy unrivalled, sweeping views of the forested mountains, the many smaller offshore islands, and the expanse of the turquoise Andaman Sea beyond. The Sky Bridge at the peak is also a worthwhile venture, but is currently closed for upgrading and maintenance works. It's a disappointment that this engineering marvel remains closed well into Visit Malaysia Year 2014, but there is some hope that it will finally be reopened later this year, after having been closed for nearly two years already.
Next, find your way to the Kilim Geopark Jetty and hire a boat to take you on a tour of the mangrove swamps. This can easily be arranged from many of the island's hotels and resorts, too. A leisurely tour will open your eyes to the great biodiversity of this place where the land meets the sea. The mangroves provide shelter and sustenance for a spectacular range of life, and keeping this area clean and helping people appreciate what an irreplaceable resource it truly is stands as a key goal of Langkawi's Geopark designation.
———————————————————————————————————————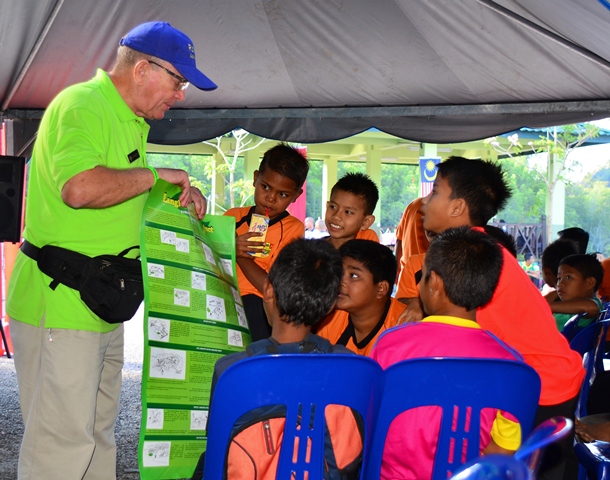 Held on 15 March, the recent Mangrove Clean-Up effort organized by the Rotary Club of Langkawi (RCL) in cooperation with the Langkawi Development Authority (LADA), Edu-Cat Malaysia, BMW, The Expat Group, and more was a great success. Rotarian David Bradley, an expat who together with his wife, Gudrun, owns and operates the tranquil Sunset Valley resort on the island (where they also live), spearheaded the clean-up event. The weather was perfect and the rising sun saw nearly 1,500 participants descend on Kilim Geopark Jetty to help clean up the mangroves and nearby waterways. Some 85 boats were involved, with a dedicated "trash collection boat" for each four clean-up boats (each of those manned by eight volunteers). Those who didn't go out on the boats worked diligently to clean up the jetty and the surrounding areas. At the end of the day's effort, vast piles of trash stood as a stark testament to mankind's carelessness. Plastic bottles and bags, polystyrene, frayed ropes, old tires, and more contributed to a shocking volume of rubbish. Hundreds of volunteers, including kids from local schools and universities (and also some from the mainland who took the 5am ferry to reach the jetty on time), as well as over 350 well-disciplined young men from the police academy, all worked together to remove loads of trash from the environment. It is hoped that similar clean-up efforts will be forthcoming island-wide, and that residents and visitors will be educated and inspired to take action to dispose of rubbish responsibly and also to reduce their own usage of plastics whenever possible, all contributing to a cleaner Langkawi.
It took the dedicated efforts of many people and generous sponsors to ensure that an exercise like this – involving so many people and resources – was funded, planned, and executed with such success. The Expat Group is proud to have been involved, and we encourage our readers to visit Langkawi and experience the year-round wonders of the island and its UNESCO Geopark. And if you pick up a plastic bottle or bag while you're there and dispose of it properly, that's even better!
Source: The Expat Magazine April 2014
Read More Articles on Langkawi:
What are your thoughts on this article? Let us know by commenting below.No registration needed.



" ExpatGo welcomes and encourages comments, input, and divergent opinions. However, we kindly request that you use suitable language in your comments, and refrain from any sort of personal attack, hate speech, or disparaging rhetoric. Comments not in line with this are subject to removal from the site. "



Comments