This post is brought to you by KLIA Ekspres.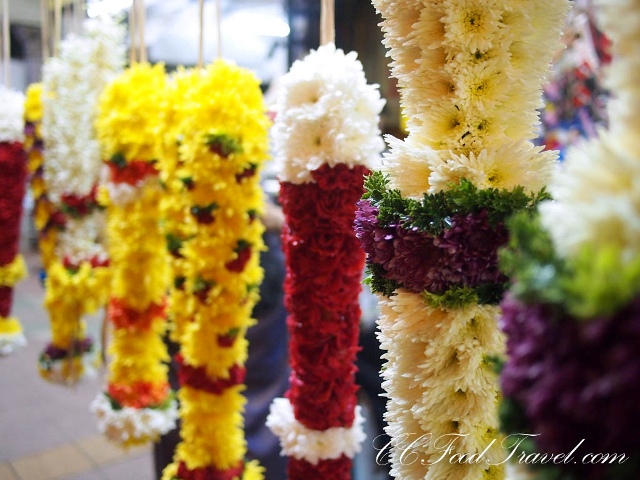 Photo credit: CCFoodTravel.com / Foter / Creative Commons Attribution 2.0 Generic (CC BY 2.0)
Little India, located in Brickfields, is a bustling and colourful Indian enclave located in Kuala Lumpur. The Little India area stretches from Jalan Travers to Jalan Sambanthan, and is hard to miss thanks to the beautiful arches carved by artisans from India which give the area a festive atmosphere throughout the day, especially when you are on your way to catch the KLIA Ekspres, or returning from KL Sentral.
In case you were wondering, the name Brickfields was thought up because at one point of time, the entire area was a clay pit used to make good quality bricks for the construction of buildings and tile. This was sometime in the 1880s. The last KapitanCina of KL, Yap Kwan Seng, developed the area and made it into a lucrative brick making centre. Brickfields was also the site for the main depot for Keretapi Tanah Melayu (KTM), the old train station, during the British administration. That depot is now known as KL Sentral Station, the city's rail transit hub, where one can travel to almost anywhere in KL via the LRT, Monorail, KTM and the KLIA Ekspres.
Visiting Little India in Brickfields is a good way to get a taste for the Indian culture in Malaysia. A walk through the area will bring you across traders selling flowers, traditional Indian sweets, spices, prayer items, Indian clothes, Indian music and movies, restaurants with scrumptious Indian food, Indian beauty salons and so much more. Besides that, the unique architecture with colourful walkways will surely have you snapping photo after photo.
There is another Little India in KL, in Masjid India-LebuhAmpang, but the Little India in Brickfields is by far the more popular and colourful one.
So, why should you visit this little Indian enclave? Here are four reasons why.
1. The Food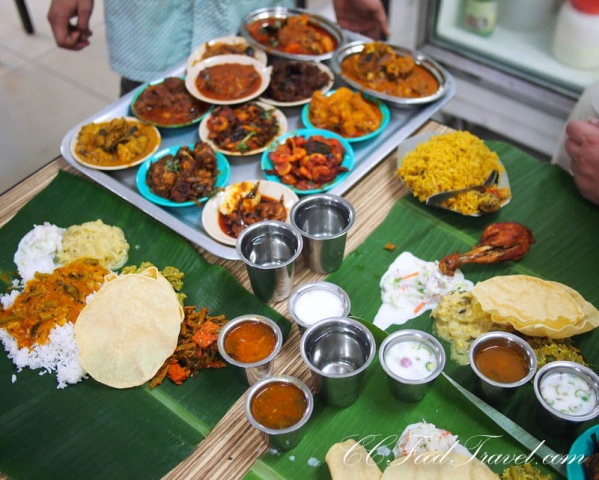 Photo credit: CCFoodTravel.com / Foter / Creative Commons Attribution 2.0 Generic (CC BY 2.0)
One cannot visit KL and not try the delicious local cuisine. And when it comes to Indian food, the best place to check out for a variety is Little India in Brickfields. Here, one will come across an array of delicious curries, spicy vegetarian food, yummy road side snack shops and air-conditioned restaurants serving up delicious north and south Indian cuisine. And of course, an Indian meal will not be complete until you've had a proper banana leaf meal or thosai, an Indian pancake made from fermented rice flour.
For vegetarians, there are a variety of places to choose from; roadside stalls with zing roofs, air-conditioned restaurants with fancy cutleries or the usual mamak-style restaurants with air-conditioned and non-air-conditioned section where one can even choose some non-vegetarian items. Some of the places to try include Sathiyanery Vegetarian Food Centre; a road side outlet where one can get a platter of rice, poppadom, cury and three different vegetables for only RM4.50 and Chat Masala where the chefs are all from India and Nepal. The extensive menu includes mutton curry, chicken curry, nasi lemak, burgers and more, all vegetarian, of course! Annalakshmi is a posh looking vegetarian restaurant where you pay as you wish. That's right, pile your plate up high with food (but don't waste anything though) and pay as much or as little as you wish. For meat eaters, the Seetharam Family Curry House, has a selection of yummy dishes laid out for you to choose from. There is also a vegetarian corner. Legend's Family Curry House is said to have the best biryani in town. Choose from a selection of mutton, fish and chicken, all served in a clay pot. There is also Gem Restaurant, where they serve a variety of north and south Indian dishes, vegetarian and non-vegetarian, in a nice, air conditioned room with the soothing sounds of the sitar in the background. There are also a number of sweet shops stacked with a variety of irresistible traditional Indian sweets.
2. The Shopping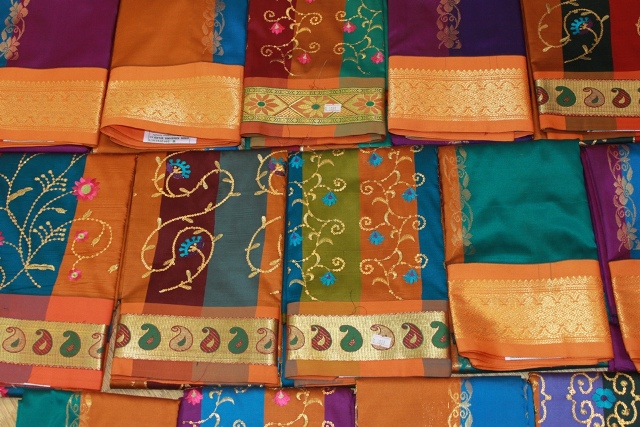 Photo credit: kvkamal120 / Foter / Creative Commons Attribution 2.0 Generic (CC BY 2.0)
Shopping in Little India Brickfields is bound to be a fun experience. Beautiful sarees, unique chappals (Indian slippers), colourful bangles and accessories, traditional Indian makeup like kajal (kohl eye liners), henna powder (to mix with water and used to colour hair) Indian spices, prayer items, freshly strung jasmine flowers, herbal products, Indian handicrafts and more. One can also do their grocery shopping here while stocking up on some aromatic spices.
Perhaps one of the more exciting parts in shopping in this Indian enclave is shopping for sarees and bangles. A variety of stores such as Sri Kumaran's Silk, Mangala Theebam Pattu Mahligai, Sonali, Gayathiri Silk Sarees Palace and more, line both side of the streets selling expensive Kashmiri silk and comfortable cotton sarees, gorgeous salwar kameez and lehengas, adorable Indian clothing for your little ones and even wedding attires for both men and women. Boutiques like Bombay Point have an array of beautiful bangles and accessories like bindi's, earrings, Indian shoes, fancy clutch bags and clothes. The shop assistants are also skilled in putting together a set of bangles to match your saree and your taste. Looking for a Bollywood/Kollywood fix? There are a few video and music stores here where you can get a selection of Tamil, Hindi, Telugu and Malayalam movies and songs. Most Indians come here to get the latest movies and song CD's and there are also sections devoted to devotional songs.
3. The Heritage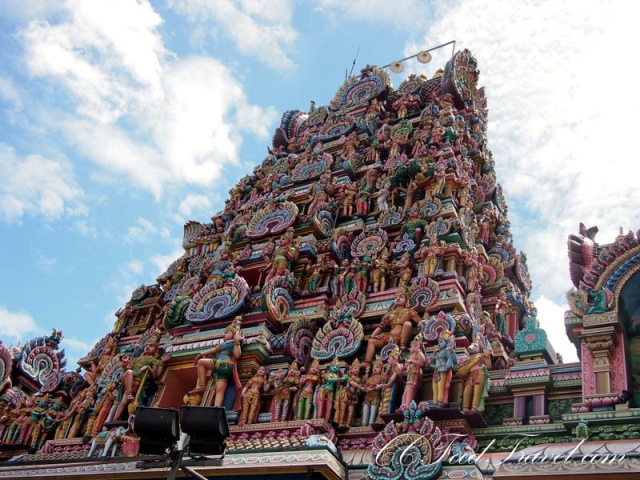 Photo credit: CCFoodTravel.com / Foter / Creative Commons Attribution 2.0 Generic (CC BY 2.0)
Little India in Brickfields is a great place for history buff as there are many historical facts one can pick up while visiting. A great way to do this is to go on a free heritage guided tour to discover the century old buildings and architecture, cultural heritage, temples, churches, a 100 year-old government quarters and interesting facts and tidbits. Part of the tour is to educate people as well. For example, the Sri Kandaswamy Temple which was built in 1902, is one of the most prominent temples in Malaysia showcasing rich Sri Lankan architecture. The temple is said to have been inspired by the NallurKandaswamy temple in Jaffna, Sri Lanka. The Holy Rosary Church, built in 1903, was built in the French Gothic Revival Style. The guided walk will also take visitors to the Hundred Quarters built in 1905. These charming quarters were named in accordance with the exact number of quarters built for civil servants of all aces in KL. Then there is the Malaysian Association of the Blind and the National Council for the Blind where the visually impaired practise their trade as skilled masseurs. Brickfields is home to a large population of the visually impaired who live and work there. The Temple of Fine Arts is also a place to visit as it is a sanctuary for Indian music and dance. The Temple of Fine Arts was founded in 1981 and students here are taught to dance in a variety of styles. They are also thought to play musical instruments. Altogether there are 17 historical landmarks to be discovered. The guided tour is every Sunday at 9am. For more information, call 03-2617 6273.
4. Accessibility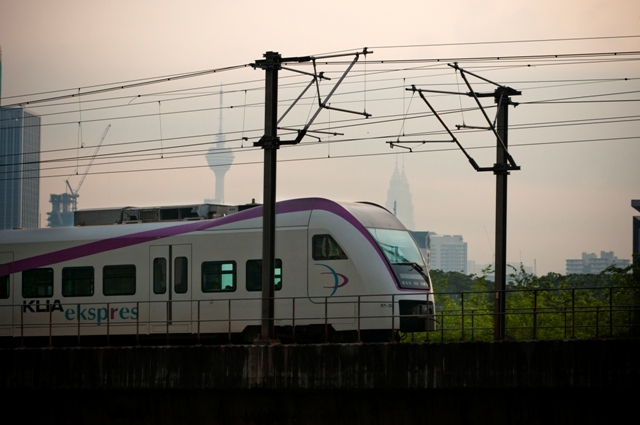 Little India in Brickfields is strategically located and easily accessible by monorail, buses, taxis, LRT and KTM Komuter and KTM Intercity from the Kuala Lumpur Sentral Station (KL Sentral), KL's main transport hub. More importantly, KL Sentral also houses the KLIA Ekspres, a non-stop high-speed rail service link between KL Sentral and the Kuala Lumpur International Airport.
Airline transit passengers from KLIA can easily access the charming Indian enclave by taking a 28-minute train ride on the KLIA Ekspres.
Passengers can catch the KLIA Ekspres at;
(1) Kuala Lumpur International Airport (KLIA and KLIA2)
(2) KL Sentral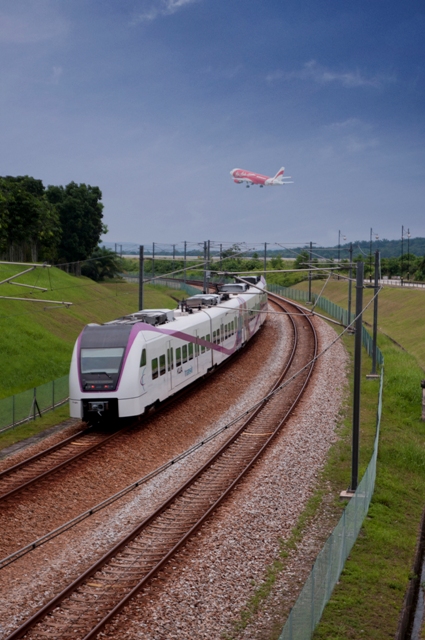 The first KLIA Ekspres train departs from the airport (KLIA) to the city (KL Sentral) at 5.00am and the last train is at 1.00am. From KL Sentral, the first train departs for the airport at 5.00am and the last train departs at 12.40am. As for frequency, there's a train every 15 minutes during peak hours (Monday to Friday 6.00am-09.00am and 4.00pm to 10.00pm). During off-peak hours, there's a train every 20 minutes (Monday to Friday 5.00am-6:00am and 9.00am-4.00pm and 10.00pm to midnight; Saturday and Sunday all day long). There's a train every half hour after midnight.
The fares are RM35 for an adult and RM15 for a child for a standard single trip. For a return trip, the fares are RM70 for an adult and RM30 for a child.
Aside from getting you to the airport and KL Sentral in the fastest time possible, passengers on-board the KLIA Ekspres can also connect to the internet for free via 4G Wi-Fi. And let's face it, it is much better to travel comfortably and arrive in time to check in at the airport, instead of getting stuck in the ever present KL traffic. If you're flying with certain airlines, you can even check in at the KL City Air Terminal in KL Sentral!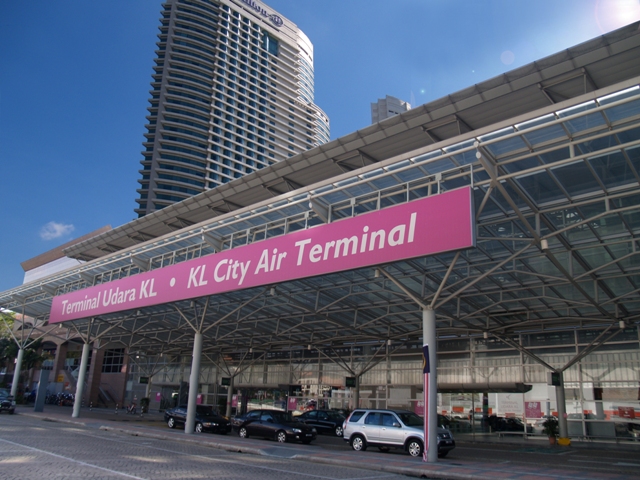 KLIA Ekspres also connects passengers to the new terminal for low cost carriers, KLIA2 from KL Sentral and KLIA. From KLIA2, it will take 33 minutes to reach KL Sentral with just one stop. The journey between KLIA and KLIA2 takes only 3 minutes and will only cost you RM2 (for inter-terminal connections only).
Little India in Brickfields is about a 10-minute walk from KL Sentral. You can now access Little India easily from KL Sentral through a new mall, Nu Sentral with its connecting air-conditioned passageway. Along the way you can stop in at the numerous shops to shop or at one of the restaurants to eat.
---
"ExpatGo welcomes and encourages comments, input, and divergent opinions. However, we kindly request that you use suitable language in your comments, and refrain from any sort of personal attack, hate speech, or disparaging rhetoric. Comments not in line with this are subject to removal from the site. "
Comments