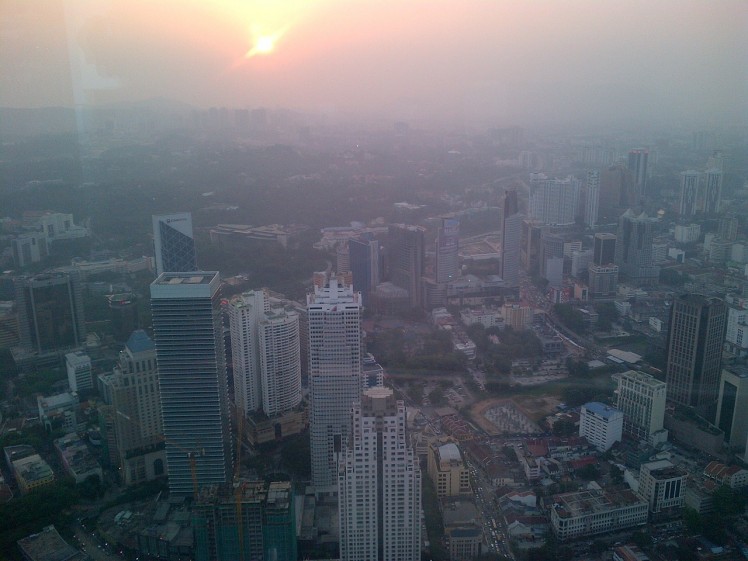 Given Malaysia's experience in the oil and gas industry, it seems a natural progression that Greater KL is aiming to become the region's most noteworthy energy hub.
The Oil and Gas (O&G) sector is one of the most important pillars of Malaysia's economy, one which accounts for around one-fifth of the country's entire Gross Domestic Product. The O&G sector is one of 12 sectors identified in Malaysia's Economic Transformation Programme (ETP), and particular attention is being paid to three efforts – sustaining O&G production, enhancing growth in downstream industry opportunities and making Greater Kuala Lumpur the number one Asian hub for oil field services, particularly in the deepwater context.
Through a number of key developments, Greater Kuala Lumpur is now positioned as a strategic and significant business hub for the Asian market. Despite years of growth, Greater Kuala Lumpur remains one of the most affordable cities in Asia, both in terms of doing business and liveability.
Malaysia has the perfect and complete mix of components to function as a regional energy hub, such as an active and robust domestic O&G industry that is supported by significant resources. In the last 10 years, Malaysia has progressively driven results to become an O&G services hub. The success in achieving that vision is evident from the many O&G companies that have chosen Greater Kuala Lumpur as their regional base for operations. The number of O&G companies in Malaysia surpasses that of Singapore, which has logistical and transactional benefits, but little actual oil and gas industry.
A Track Record of Growth
In Malaysia, the era of innovation has led to new growth in upstream spending for the Asian region. Our capital expenditures are forecast to be almost US$60 billion (RM198 billion) over the next five years. These converging forces can create a positive environment for Asia's O&G industry to thrive. As Malaysia moves forward, O&G will continue to play an active role in providing Asia with secure energy to power rapid development and sustainable long-term economic growth.
Malaysia is the second-largest producer of liquefied natural gas (LNG) in the world, offering LNG trading companies 100 percent income tax exemption in their first three years of operations.
Additionally, the Global Incentives for Trading (GIFT) programme enables qualified commodity traders to enjoy a globally competitive 3% annual corporate tax rate. The GIFT programme is in addition to the advantages that they enjoy with Malaysia's expertise and leadership in resources production, processing, and distribution.
Close Proximity to PETRONAS
PETRONAS has forged ahead, thanks to innovative engineers who have developed new extraction methods and identified new fields. Malaysia's domestic production grew by 1.8% in 2012, a further 2.1% from last year, and is expected to grow further in 2014. As PETRONAS expands into new global markets, such as Canada and Africa, these companies' proximity to Malaysia's national O&G company in Greater Kuala Lumpur is invaluable. Proximity to other national energy players, such as China, is another strategic advantage. Companies such as Baker Hughes can serve those players in the region from a location that is more cost-advantageous. In Malaysia, Baker Hughes can build quality facilities and staff them in a stable business climate with a predictable cost structure and still service such markets.
An Obvious Hub for the Industry
Malaysia has become a go-to O&G hub because most oil and gas companies are already present, and many, such as Shell and ExxonMobil, also base their regional operations in Greater Kuala Lumpur. This enables interaction between the executives in Greater Kuala Lumpur itself.
Greater Kuala Lumpur is emerging as an obvious choice for investors looking to establish a regional O&G operations hub. There is a growing list of large MNCs in Greater Kuala Lumpur, and this is attributed to the integrated and holistic solution that Greater Kuala Lumpur offers, including innovation and human capital development in the oil and gas industry, and a stable policy and political framework.
Source: The Expat Magazine May 2014



" ExpatGo welcomes and encourages comments, input, and divergent opinions. However, we kindly request that you use suitable language in your comments, and refrain from any sort of personal attack, hate speech, or disparaging rhetoric. Comments not in line with this are subject to removal from the site. "



Comments