Like the rest of the country, Malaysia's northern states are home to a mouthwatering array of delicacies that are famed for their tastes, textures, and colours. Let Manveen Maan and photographer Evelyn Ang-Loo be your guides on this culinary carousel.
1. Prawns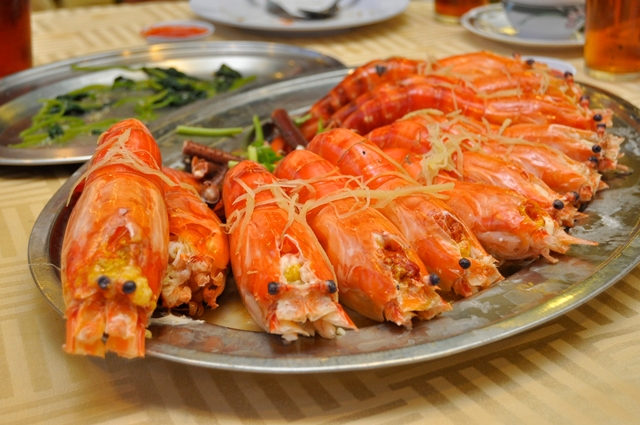 Being surrounded by water means Malaysia has a vast selection of seafood, none more popular than gigantic, succulent prawns. Securing a place on the dinner table during most festive season celebrations, giant prawns can be fried, boiled, or doused in a variety of savoury sauces that are bound to tantalise the taste buds.
2. Sup Ekor (Oxtail Soup)
Sup ekor is the Malaysian version of oxtail soup. A mix of braised oxtail, potatoes, carrots, and a host of spices, this soup is like an Asian stew – hearty, warm, and downright delicious. Add lime juice to give the broth a tangy, sour kick, garnish with fresh coriander leaves, chillis, and fried shallots, and you've got yourself a wholesome dish that's perfect for rainy days and cooler nights.
3. Beansprouts And Steamed Chicken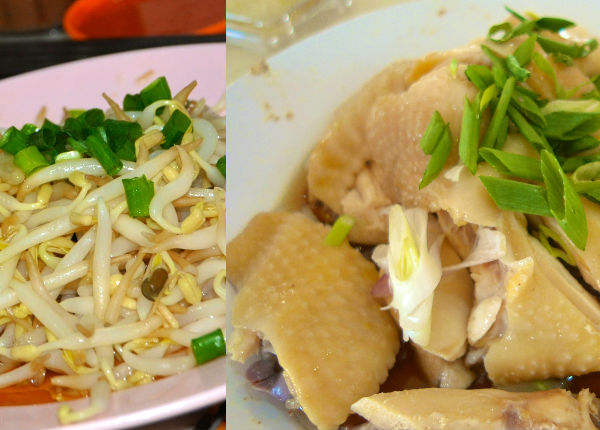 Like yin and yang, the steamed chicken would be lost without its ever faithful partner, beansprouts. Most commonly found as part of the solid chicken rice combo, this Malaysian favourite has its roots in the Hainan province in China, and many a foodie will thank these migrants for bringing a delicious piece of their land to these shores. The ingredients are simple, but it is the manner in which the chicken and the beansprouts are cooked that distinguishes the delectable from the disastrous. The northern town of Ipoh is touted as the best spot to sample
this delightful dish.
4. Ulam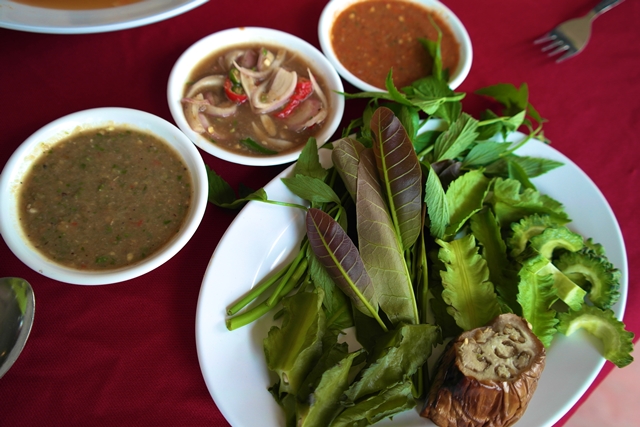 Ulam is actually a Malay word used to describe a preparation that combines food, medicine and beauty is also the name of a widely popular Malay herbal salad. The ulam in question is a plant that is thought to have antifungal and antibacterial effects and is believed to be a very good source of natural antioxidants. Traditionally grown in gardens around the country, fresh ulam is hard to come by in big cities, but when you get your hands on some, it is well worth the effort. Paired with fiery sambal belacan, the crispy, juicy ulam leaves are the perfect partner for its spicy comrade.
5. Mee Udang (Prawn Noodles)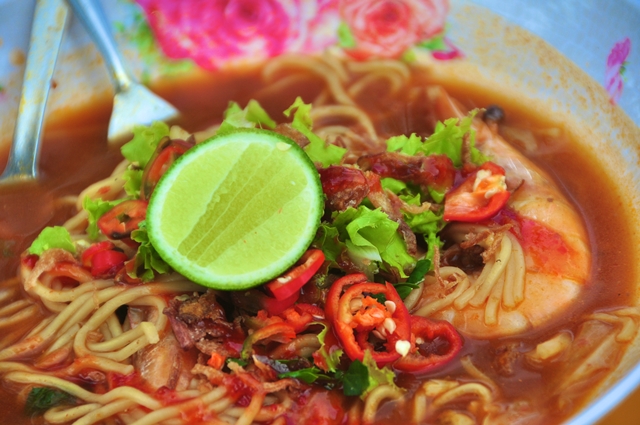 Although Malaysians tend to associate prawn noodles with the Hokkien version commonly found in Penang, there is a Malay version that hails from the states of Kedah and Perlis. Sweeter and slightly heavier than its Chinese counterpart, the broth features similar noodles, but has a rich tomato base, with traces of chili paste and soy sauce (representing Indian and Chinese influences in Malaysian cooking), along with some boiled eggs and thinly sliced lettuce leaves as garnish. Yum!
6. Caramel Custard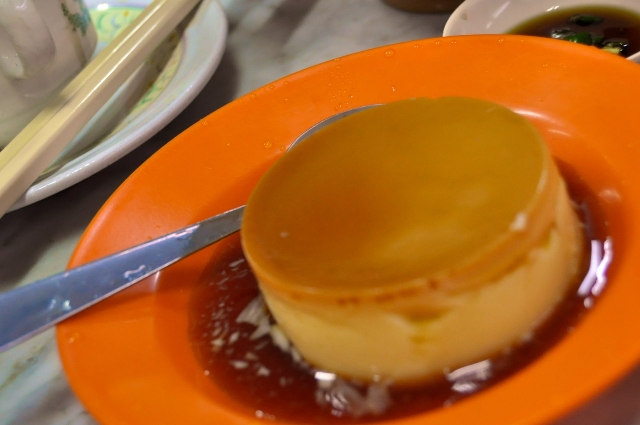 Dessert comes in many shapes in Malaysia, but the caramel custard option features more prominently in the northern part of the nation for some reason. A creamy, wobbly combination of eggs, milk, sugar and a hint of vanilla extract, caramel custard is gooey enough to fit into the 'rich dessert' ranking, but portioned small enough for it to be a semi-guilt free affair.
7. Chee Cheong Fun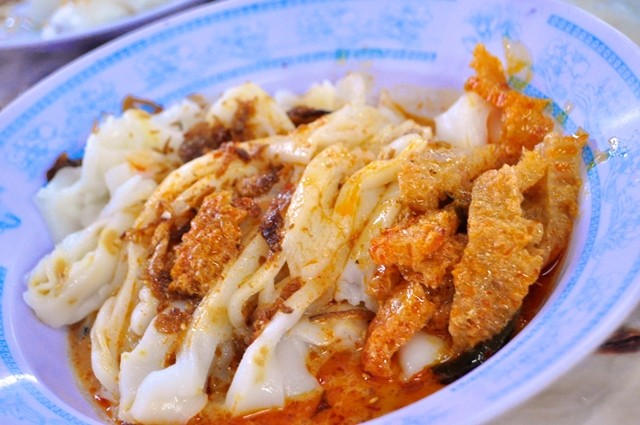 A slight tongue twister for those who aren't used to the phonetic nuances of Chinese dialects. Luckily, there's nothing tricky about some tasty chee cheong fun. A popular breakfast option, believe it or not, steamed rice rolls are mixed with hae ko, a thick, dark, gooey savoury sauce that is often sweetened to balance out the shrimp paste used in its mixture. Sprinkled lightly with sesame seeds, chee cheong fun makes for a great pseudo dim sum meal option.
8. White Coffee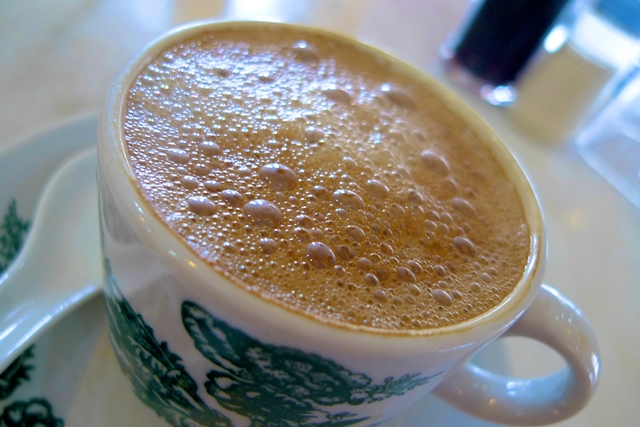 In the midst of this teh tarik-obsessed nation stands the white coffee drink. Also hailing from the Hainan region, the term "white coffee" in Chinese is bak ko pi; however, the "white" term has nothing to do with the colour in this instance, but is rather a reference to the way how the coffee is roasted. In Chinese, bái also means 'without, or unadulterated', meaning nothing has been added to the coffee during the roasting process. Whatever you call it, a piping hot cup of this frothy, milky coffee will leave you reeling with delight.
9. Ais Kacang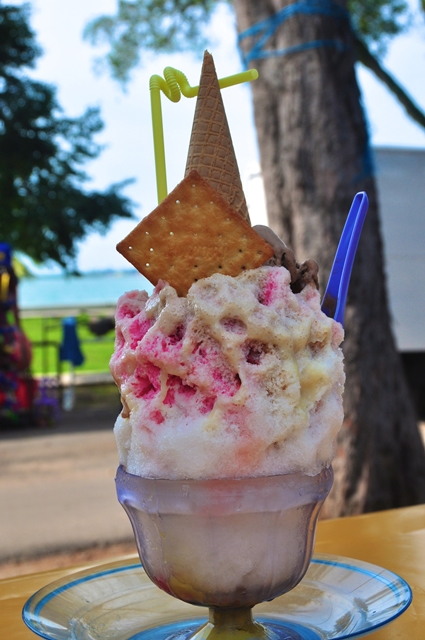 The quintessential Malaysian dessert, ais kacang is the king of the sweet-toothed. Locally known as air batu campur, or ABC, this iced dessert is made with a mound of finely shaved ice sweetened with palm sugar syrup (gula Melaka), sarsaparilla syrup, rose syrup, or evaporated milk. The shaved ice is then topped with a generous portion of jelly, red beans, peanuts and, sweet corn. Some recipes include exotic durian flavoured ice cream or slices of bananas. Whatever topping you choose, every bite of this ice-cold dessert is guaranteed to be wonderful, especially on a steamy tropical day.
10. Kaya Puff
The humble kaya puff has found its way into the hearts of many. The puff itself may look too small to have much in it, but in reality, it is packed with flavours from the splendid kaya (coconut and egg jam) filling, and the flaky, crispy-when-hot pastry. Incidentally, the puffs retain their crispiness even after several hours out of the oven. Paired with a hot beverage, this union brings tea time to a whole new level of excitement.
11. Kuih Peniram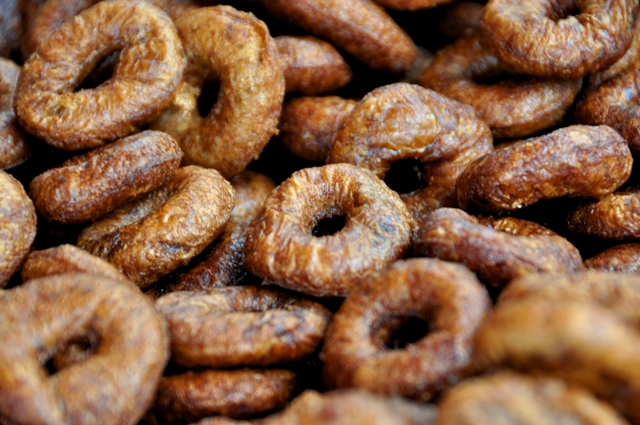 This doughnut-looking snack is traditional Malay fare. Essentially deep-fried brown sugar rings, these bite-sized nibbles are usually found at most pasar malams (night markets) around the country. Despite looking like a fairly easy concoction to make, many bakers have failed to recreate the perfectly round rings of sugary goodness. Leave it to the experts, I say.
Source: Senses of Malaysia May/June 2014
Read More Articles on Food in Malaysia:
What are your thoughts on this article? Let us know by commenting below.No registration needed.
---
"ExpatGo welcomes and encourages comments, input, and divergent opinions. However, we kindly request that you use suitable language in your comments, and refrain from any sort of personal attack, hate speech, or disparaging rhetoric. Comments not in line with this are subject to removal from the site. "
Comments