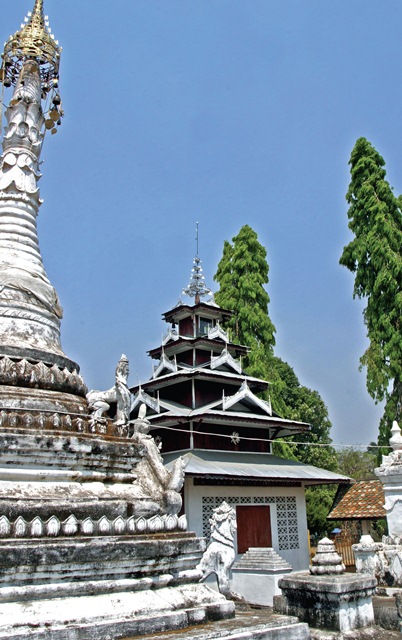 Everyone thought I was mad when I told them I was going to drive around Northern Thailand. Recent reports detailing Thailand's miserable road safety record were not helpful in me convincing them that I had not lost my sanity.
See Also: 8 Fascinating Places in Thailand You Should Check Out
With so much information out there, planning trips these days is not rocket science. Besides, I love maps, so I soon started dissecting a map for Northern Thailand, a place I had traversed many times before so it was reasonably familiar territory.
Chiang Mai is the gateway into the north and with direct flights from Kuala Lumpur, getting to this relatively remote part of Thailand is now quite easy. The northern capital is a great starting point to indulge in adventures between here and the borders with Laos and Myanmar. On my most recent drive, I covered the northwest loop to Mae Hong Son and then back to Chiang Mai via Doi Inthanon.
Chiang Mai Cool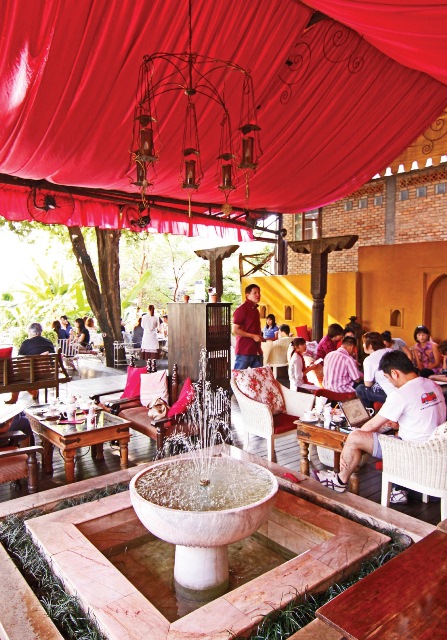 Central Chiang Mai is best explored on foot so a central downtown hotel is a good option. Use songthaews (converted pick-up trucks), metered taxis or tuk tuks to travel further afield. There always seems to be someone around to offer a ride on a bike or car but for a fee, of course.
First timers should visit some of the temples (wats) some of which are ancient and date back to when Chiang Mai was the Thai capital. The Night Markets are the focus for hawker stalls and shopping for artifacts, textiles and handicrafts. The city has long been a backpacker haunt but "glampackers" now frequent the international hotels, lifestyle cafés, bars, clubs, boutiques, and restaurants.
A Centre for Food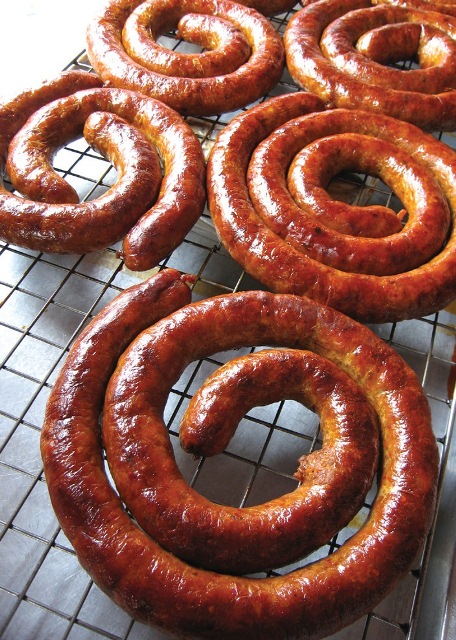 Galare Food Centre near the Night Markets has a wealth of stalls serving mostly Thai food, Chinese (with interesting variations such as Yunnan specialties) and Indian vegetarian meals. Look for local favourites such as khao sawy (noodles) and si oua (fermented sausage). Nothing washes these down better than a chilled beer (or two), at prices that most Malaysian-based residents will appreciate.
Some of the most appealing restaurants in the city include The Riverside Restaurant & Bar and the adjoining Good View Bar & Restaurant where Thai food is served in a pleasant riverside location. Veng Joom On Teahouse is a very smart local concept where you can get your hands on an extensive selection of teas for consumption in house, or for sale in their delightful gift shop. Enjoy local coffee concepts such as Black Canyon and Doi Tung.
Chiang Mai is a shopping city with many factory outlets scattered around the urban area. One of the best routes to follow is east from Chiang Mai along the road to Sankampaeng via Borsarng. The road is lined with outlets selling antiques, ceramics, silverware, umbrellas, jade, wooden carvings, lacquerware, silk, and handmade paper products.
Borsarng Umbrella Village, just east of Chiang Mai is the best place to see the age-old process of umbrella making, and naturally the best place to buy traditional hand-painted paper, cotton and silk umbrellas.
Back in Chiang Mai, most shoppers seek out the bargains along Chang Khan Road, commonly known as the Night Markets. For more conventional mall shopping, head to Central Airport Plaza that has anchor tenants like Robinsons and Northern Village (a collection of individual retailers that is full of locally produced handicrafts, textiles and aromatherapy products).
Mae Hong Song Loop
There are many places to visit in northern Thailand with the Chiang Mai to Chiang Dao – Pai – Mae Hong Song – Khun Yuam – Doi Inthonon loop being a popular driving circuit. Choosing the appropriate rental car partner is important and I found that Hertz satisfied my needs admirably. The northwestern loop isn't an easy drive as the road across the mountains is circuitous and parts of it seem to be constantly under repair. Some of the bends almost turn back on themselves, so you will be continuously changing gears. It is best to drive slowly and stop often to break up the journey.
Recommended overnight stops along the way include Chiang Dao, Pai, Mae Hong Song, Khun Yuam and Mae Sariang. For a shortened version, head east from Khun Yuam and return to Chiang Mai via Mae Chaem. Seek out an excellent map 'Mae Hong Son Loop' produced by GT-Rider Guide Maps (www.GT-Rider.com) which is a reference for bikers, but is very useful for motorists, too.
I found Thai drivers to be courteous, making the drive stress-free. Choosing the time of the year is important and avoiding the mid-year dry season is advisable, as many villagers burn off their fields and forests, so appreciating the spectacular scenery will be near impossible.
Chiang Dao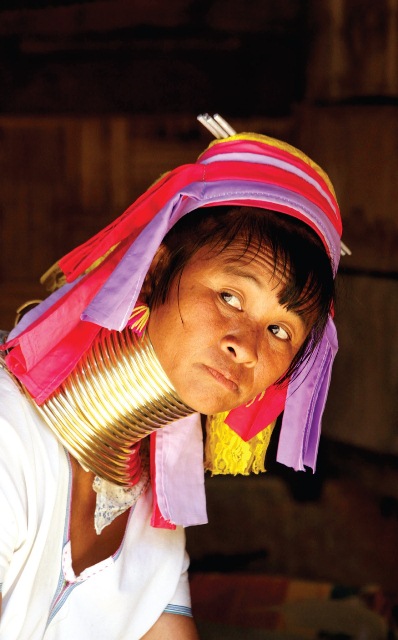 Chiang Dao, 70km north of Chiang Mai on the road to Fang and the border with Myanmar border, is a great place to stay despite it being slightly off the main loop suggested above. A small road branches off the northern highway in the direction of the caves and a little resort called Chiang Dao Nest (www.nest.chiangdao.com); one of the north's little gems.
The accommodation beneath towering rainforests is comfortable and a pleasant place to relax after a great meal. There are two Chiang Dao Nests (under the same management), that are 1km apart and both provide accommodation, that are great spots for kids to run around in rural surroundings, beneath steep limestone hills that are home to several large caves.
Pai is a small settlement in the middle of nowhere but big enough to have many cafés serving, among other great dishes, banana pancakes and delicious local coffee. The night markets here are also excellent.
Another place to stay on the way to Mae Hong Song is Little Eden Guesthouse (www.littleeden-guesthouse.com) in Soppong (one hour east of Mae Hong Song). This little piece is a welcome surprise after negotiating the road's hairpin bends, as the rooms are set above a tranquil stream.
Mae Hong Song is no longer the border town that it once was. Several boutique resorts have opened, the night markets are thriving and the trendy cafés have arrived. There are trips to see the longneck people (Karen immigrants from Myanmar) in remote communities and while there is a lot of negative discussion on whether this is exploiting the people, they have a different story to tell. Visit them to discover that they are displaced people unable to move and with few means to support themselves. Opening their village to outsiders is one way in which they can earn an income.
It's a good idea to check the fuel gauge and accommodation along the way as there are some stretches of the road, where there is little or nothing apart from some great mountainous scenery. Having a car makes it very easy to stop when you like, stay longer in some places and shorter in others. Travelling around northern Thailand is not tricky, but drivers need to be alert, as much of the drive is along narrow roads.
———————————————————————————————————————-
Getting Around
Things have changed recently and the roads are generally good throughout the northwest. The roads twist and turn so drive with caution and sound the horn on blind corners.
Best Time to Travel
The high mountains to the north of Chiang Mai moderate the heat of the lowlands. Evenings can be quite cool but temperatures in are normally hot from February to May. The best time to visit is in the cooler months from October to January. Haze can be a problem in the middle of the year.
Source: The Expat May 2014
Read more:
What are your thoughts on this article? Let us know by commenting below.No registration needed.
---
"ExpatGo welcomes and encourages comments, input, and divergent opinions. However, we kindly request that you use suitable language in your comments, and refrain from any sort of personal attack, hate speech, or disparaging rhetoric. Comments not in line with this are subject to removal from the site. "
Comments